Rihanna
was spotted in Madrid, Spain in a custom made SUNO romper, from their Spring/Summer 2010 collection.

Rihanna's exact romper is exclusive as it was inspired from different looks from the collection.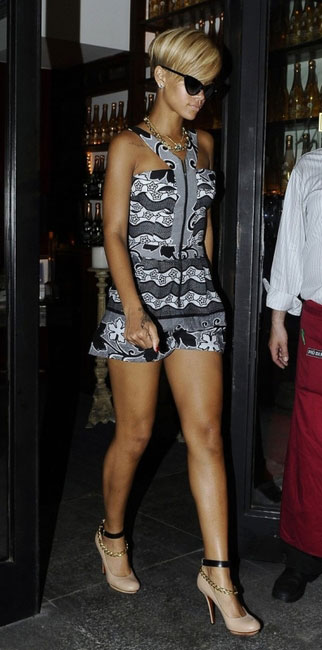 Here is the design for Rihanna's romper.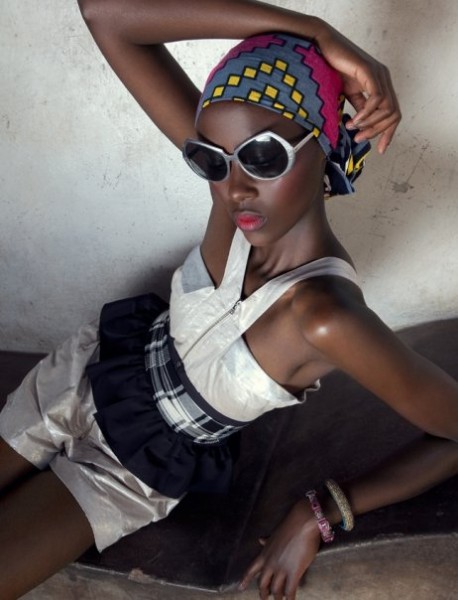 This is the fabric used for the romper.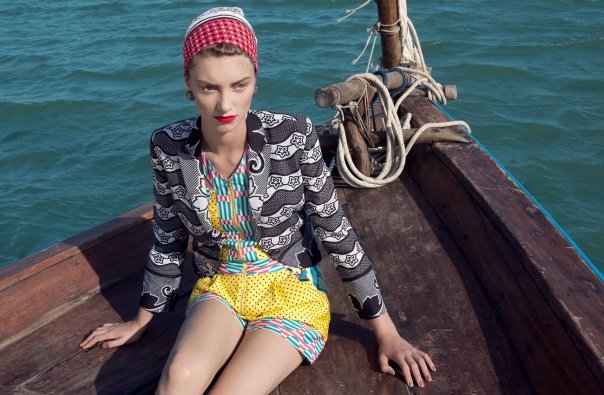 Rihanna accessorized with Nikita Tom Ford sunglasses and a pair of Lanvin ankle strap chained pumps.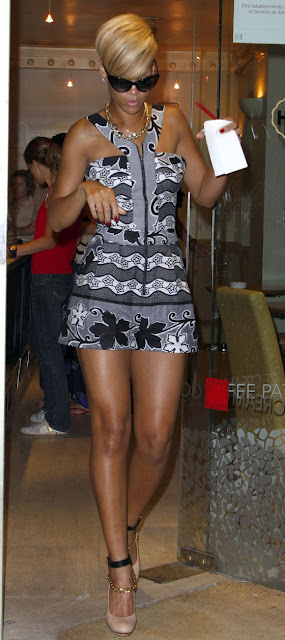 While in Madrid, she treated herself to Häagen-Dazs ice cream. I wonder what flavor she got?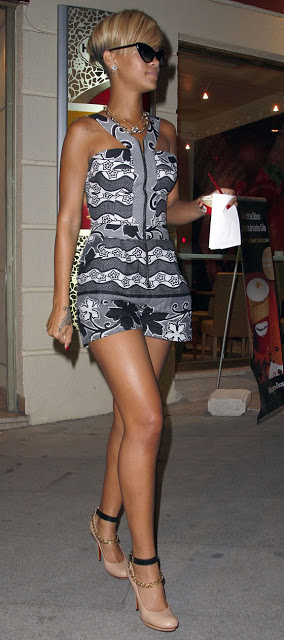 Rihanna is scheduled to perform tomorrow at the Summertime Ball Festival at the Wembley Stadium in London, England.
Are you digging Rihanna's summer time fine look?