With all the real-time tweeting and Facebooking and red-carpet YouTubing and Instagramming that wrapped today's Burberry show in a great big techno-bow, it's no wonder Christopher Bailey wanted to step back and, as he put it, "celebrate things that take time to do."
Following on from his last men's collection, his latest was a paean to handcrafts: crochet, beading, carving, weaving, braiding, printing. And it was a smash.
"Joyous, upbeat, nostalgic" were Bailey's own words for a collection that sidestepped the digital age in favor of… well, try this scenario on for size: A military wife, whose husband is stationed in the Far East, say, fills her idle hours by watching and learning from local artisans. Then she applies her new knowledge to decorating her own clothes, maybe with the beading that ran down the placket of a trench or lined its collar, or the bigger geometric wooden beads that formed patterns around necklines, or the raffia trim on a parka hood. And maybe she'd replace the buttons on her cardigan with pretty stones she found on the beach. OK, that scenario may be a flight of fancy too far, but the charming full skirts falling to just below the knee did suggest a decorous army wife in olden times. A pleated dress in leaf green crepe with a flowing forties line elaborated on the theme. Sexpot sheaths in a stretch basket knit also looked back. And Miss Sadie Thompson herself might have stepped out in Pago Pago wearing the wrapped and tied skirt in a batik print.
If that print looked well in tune with the season's appetite for ethnic exotica, Bailey insisted it was inspired by the shapes of the legendary British artist Henry Moore. But, given that Moore was influenced by Picasso, you could say there was ultimately Africa in there somewhere. And the textures and patterns undoubtedly had a tribal edge. Still, they were just a means to Bailey's latest end: elevating the Burberry parka to the spotlight that has traditionally been occupied by the trench. It got the full treatment, from whipstitched hems to woven leather sleeves to all the beading and raffia the Burberry workshops could throw at it. And, thrown over a ruched dress in a bold block print, with a raffia bobble hat and a platform sandal with a leopard wedge, the parka took on the confident sashay of a 2012 must-have. – Tim Blanks, vogue.com
See photos from the collections below: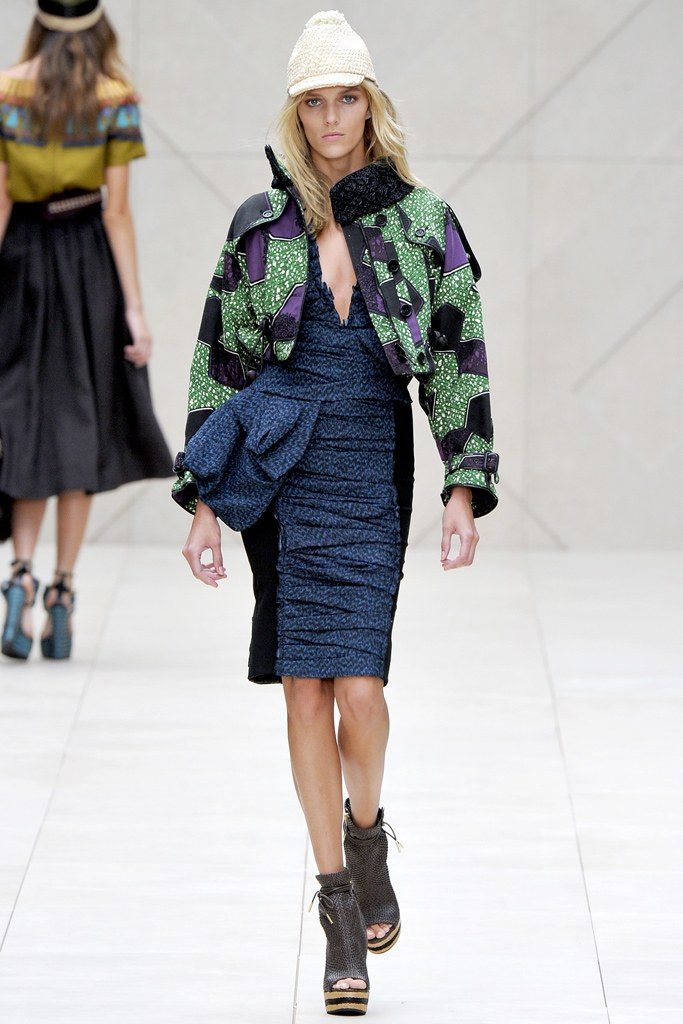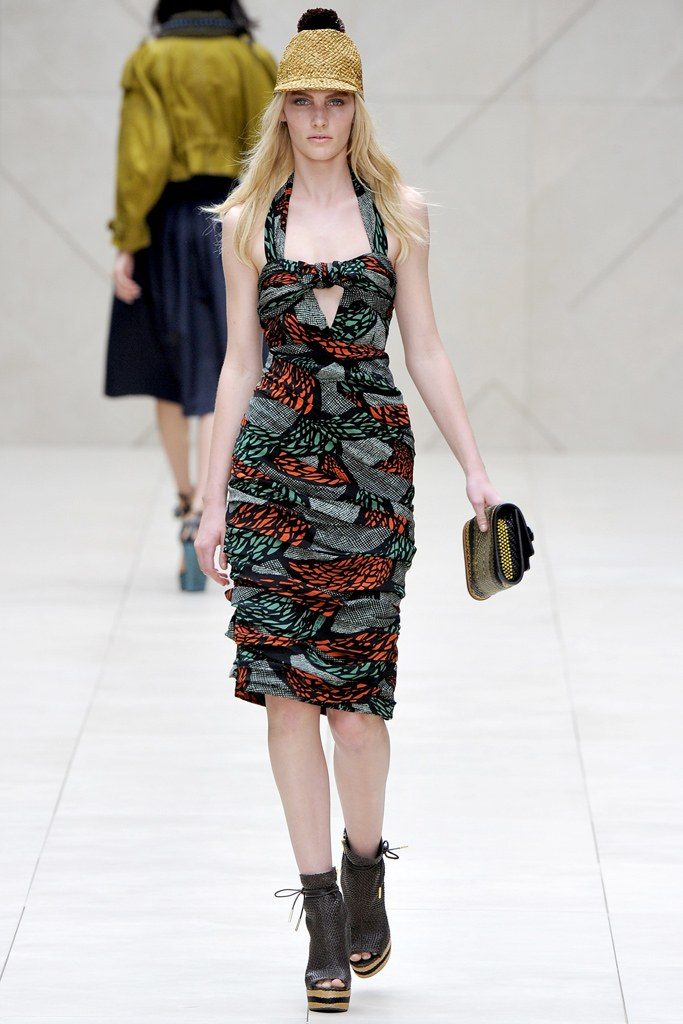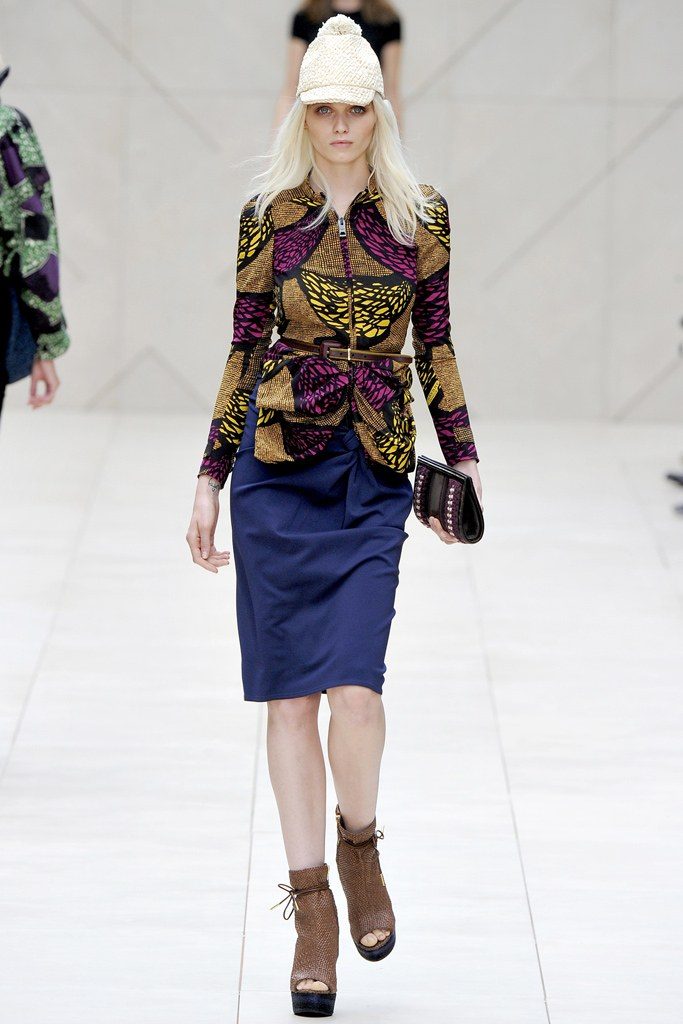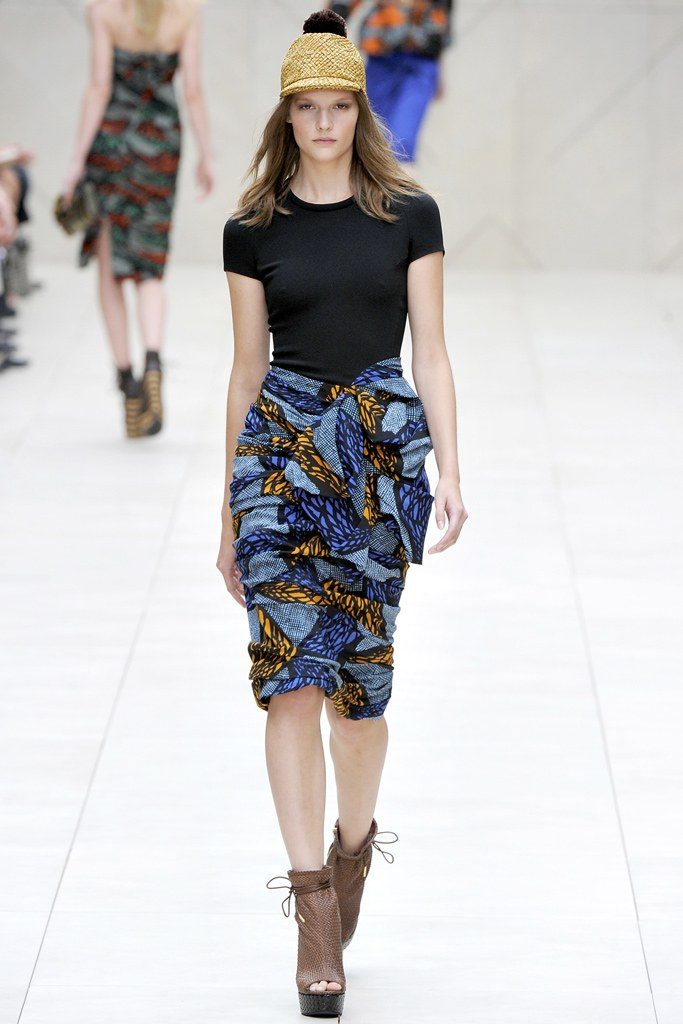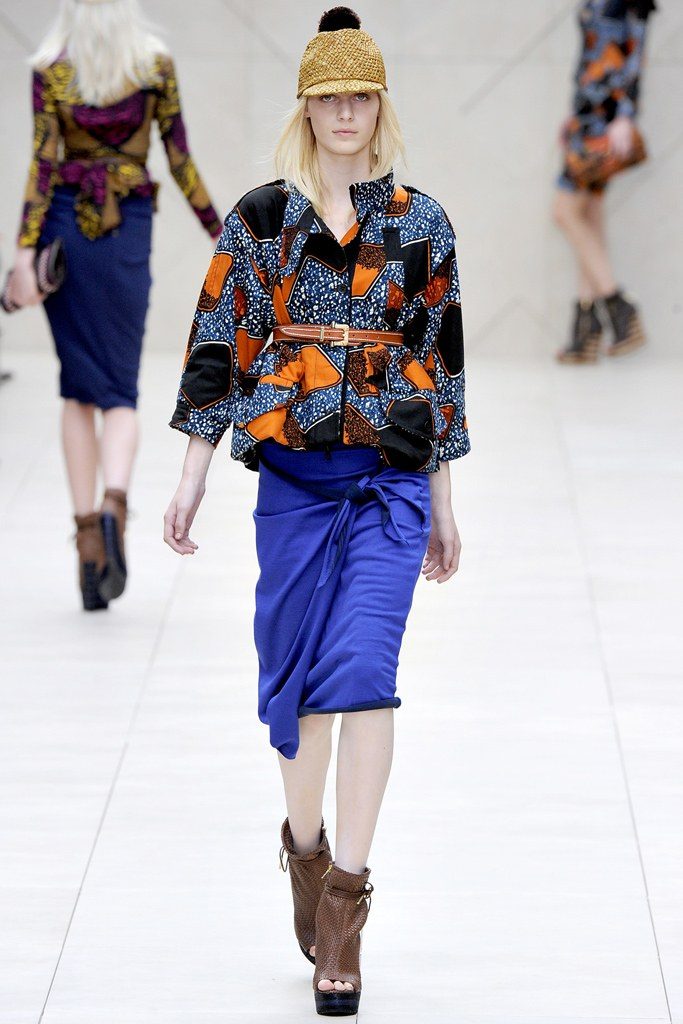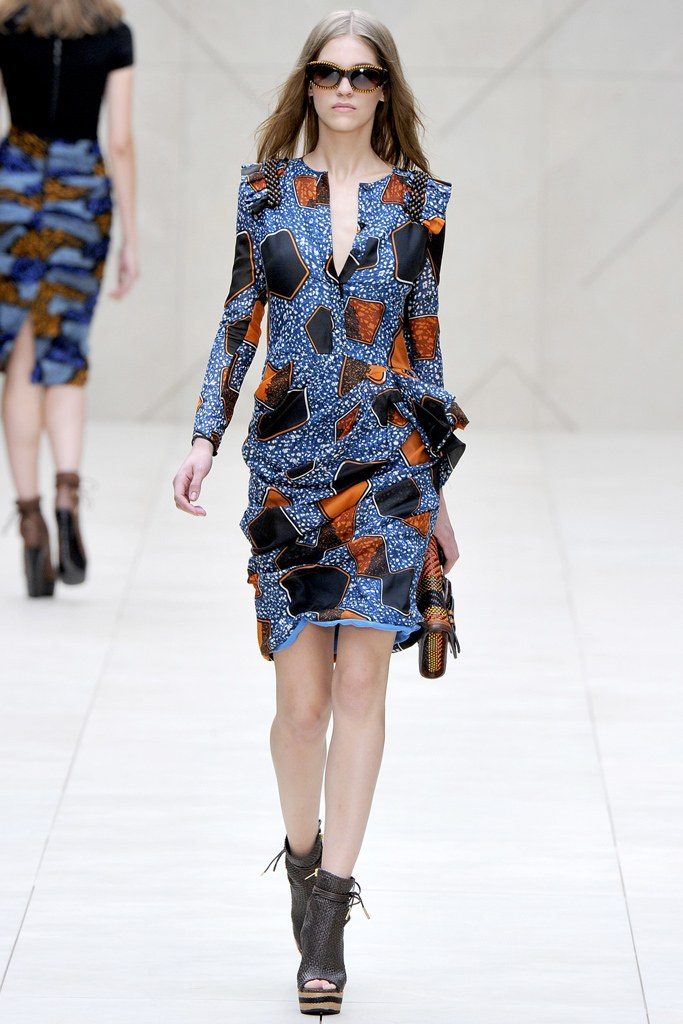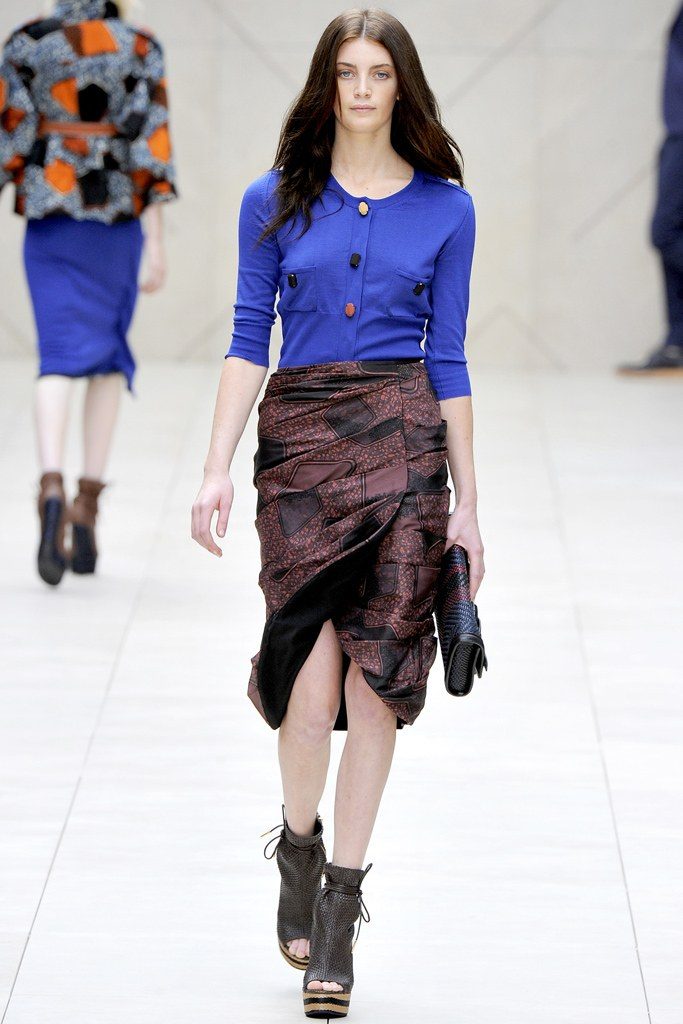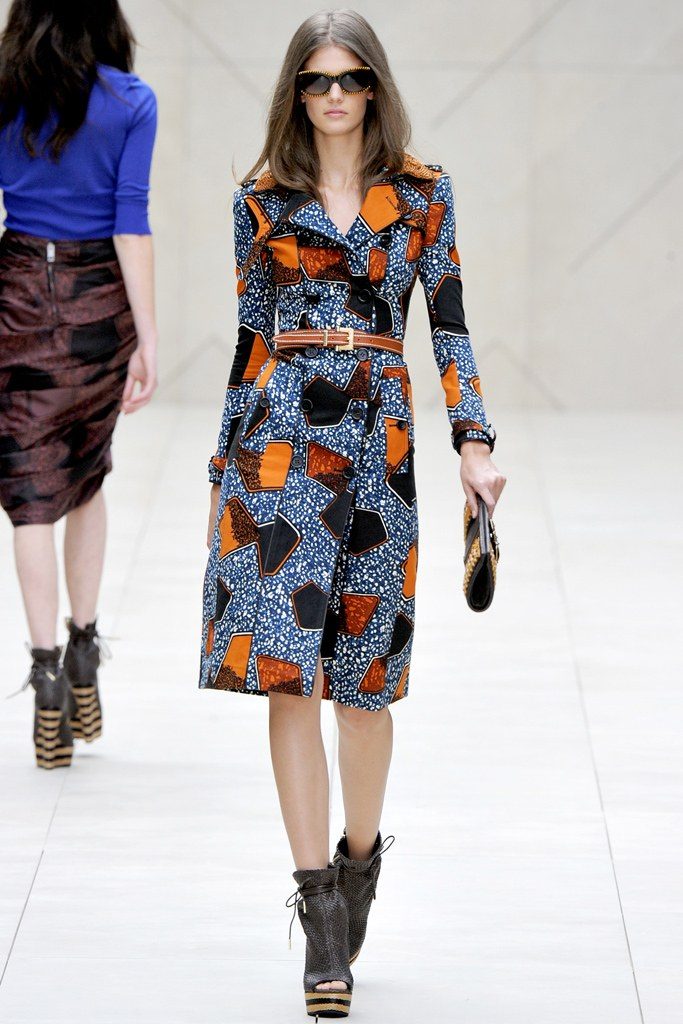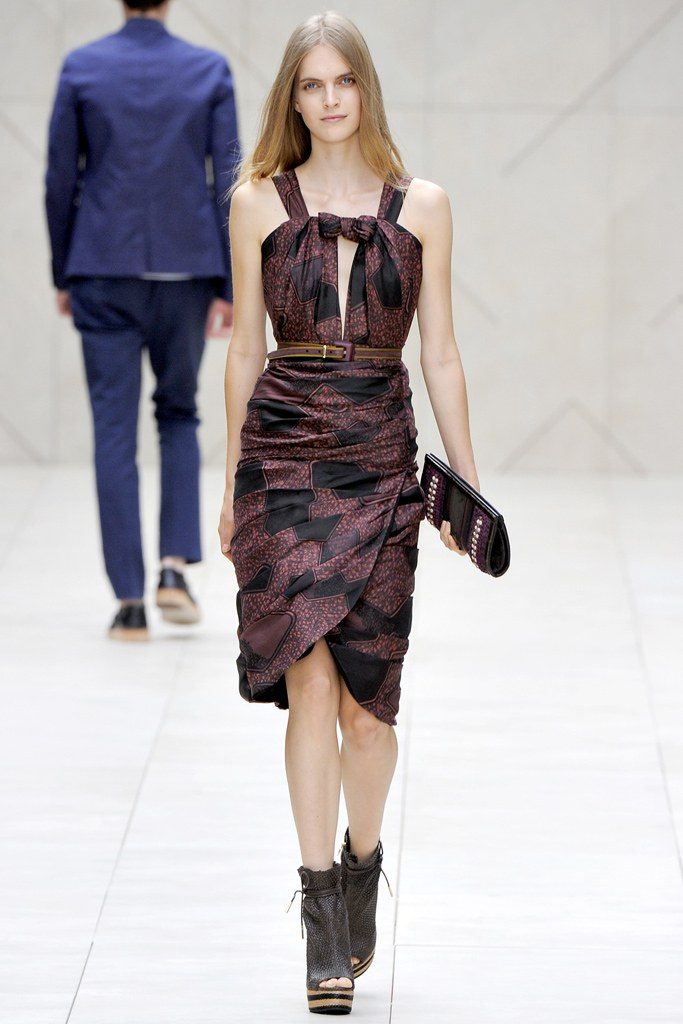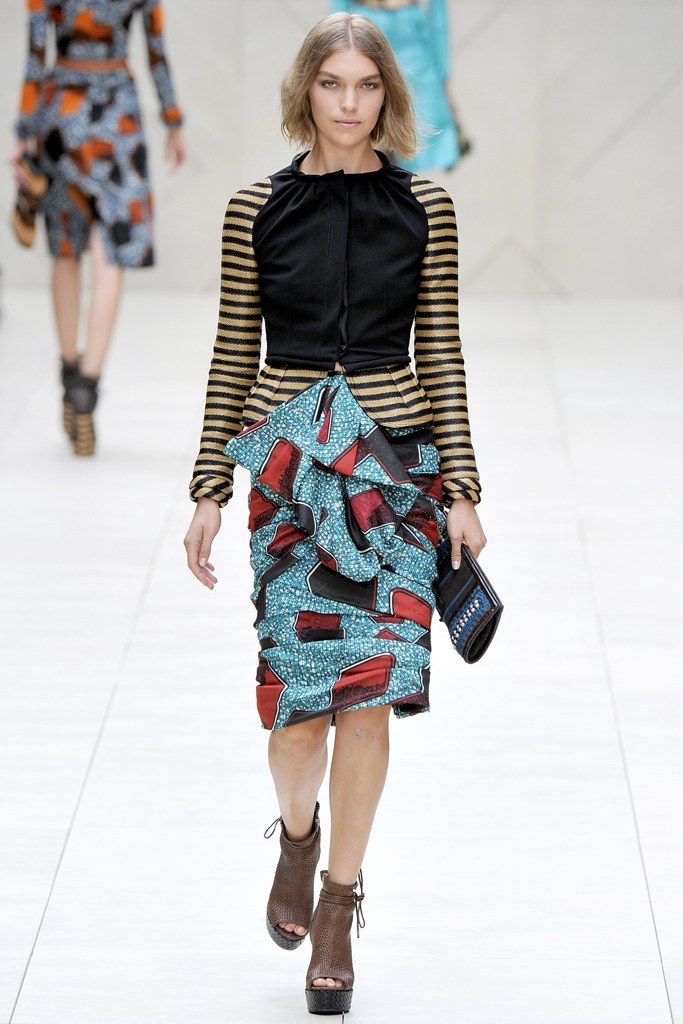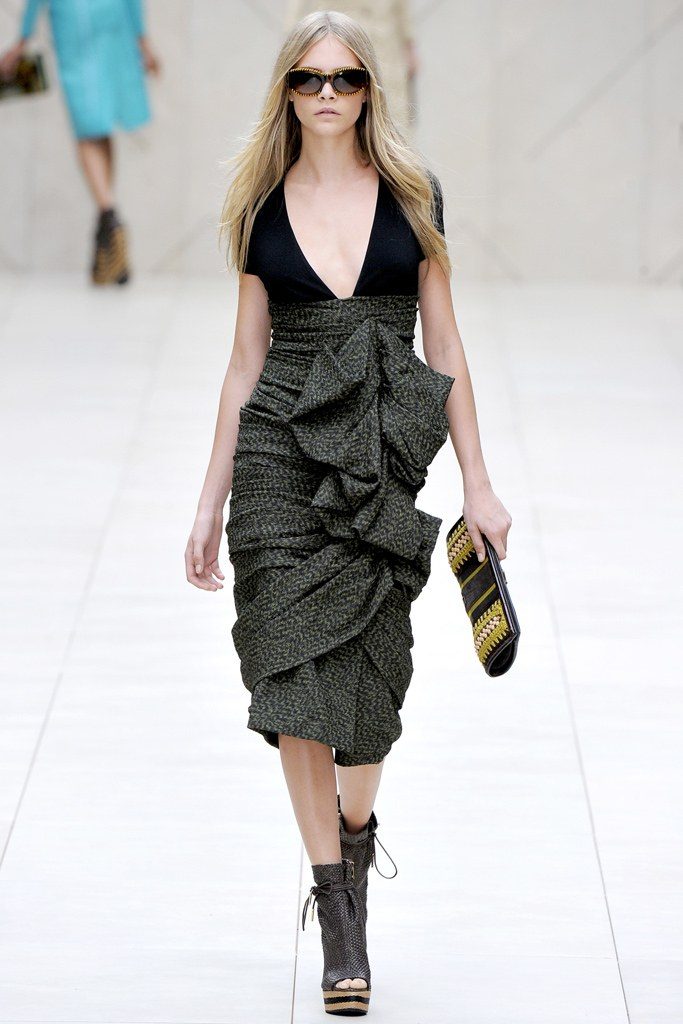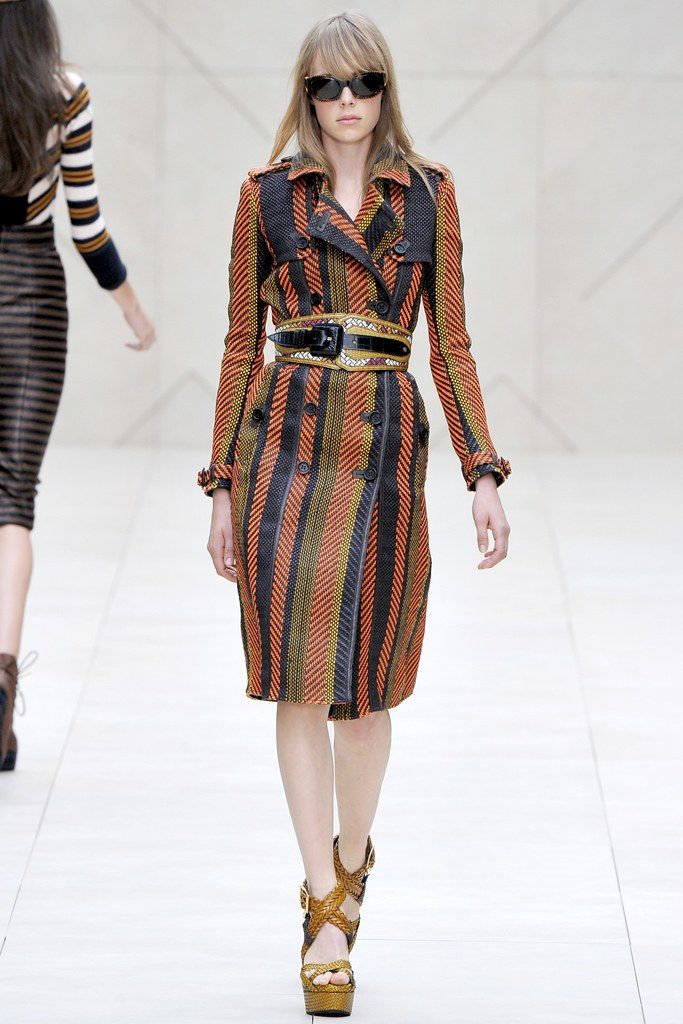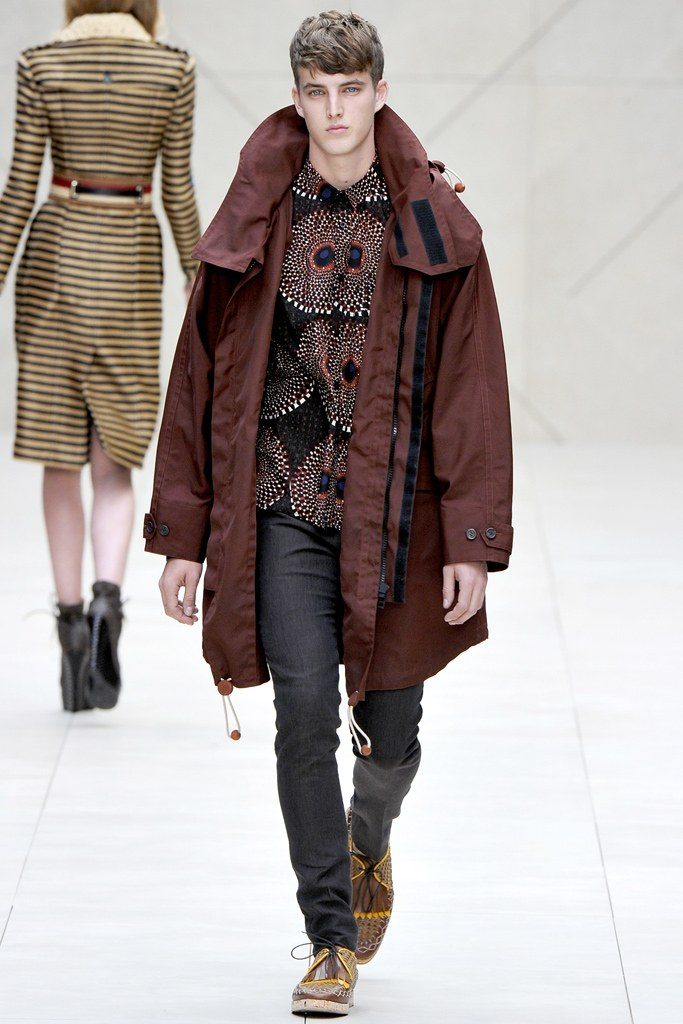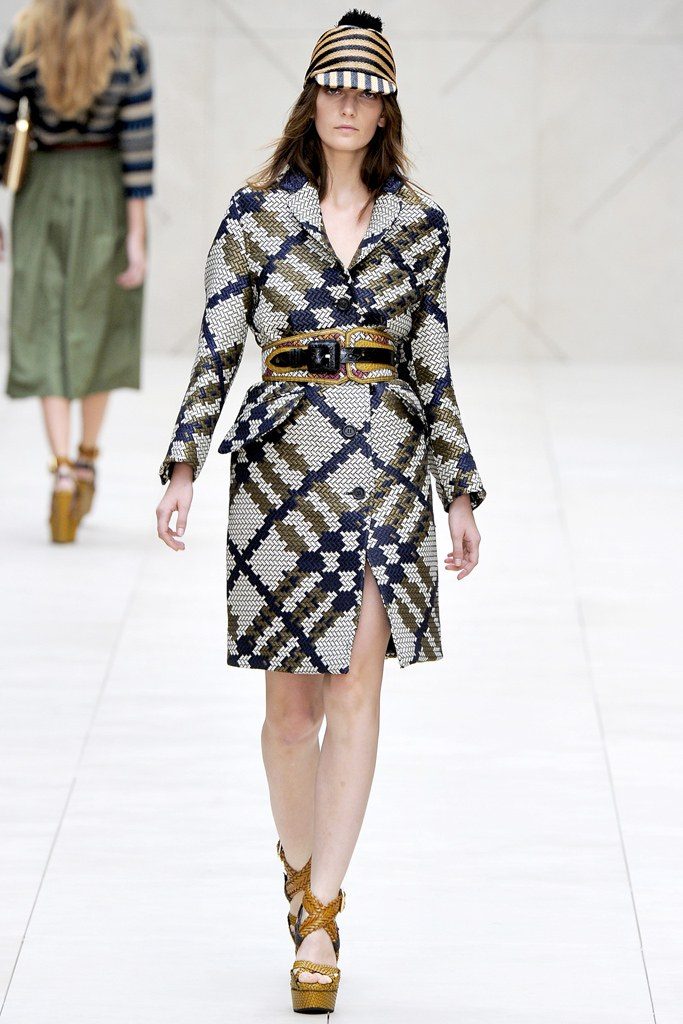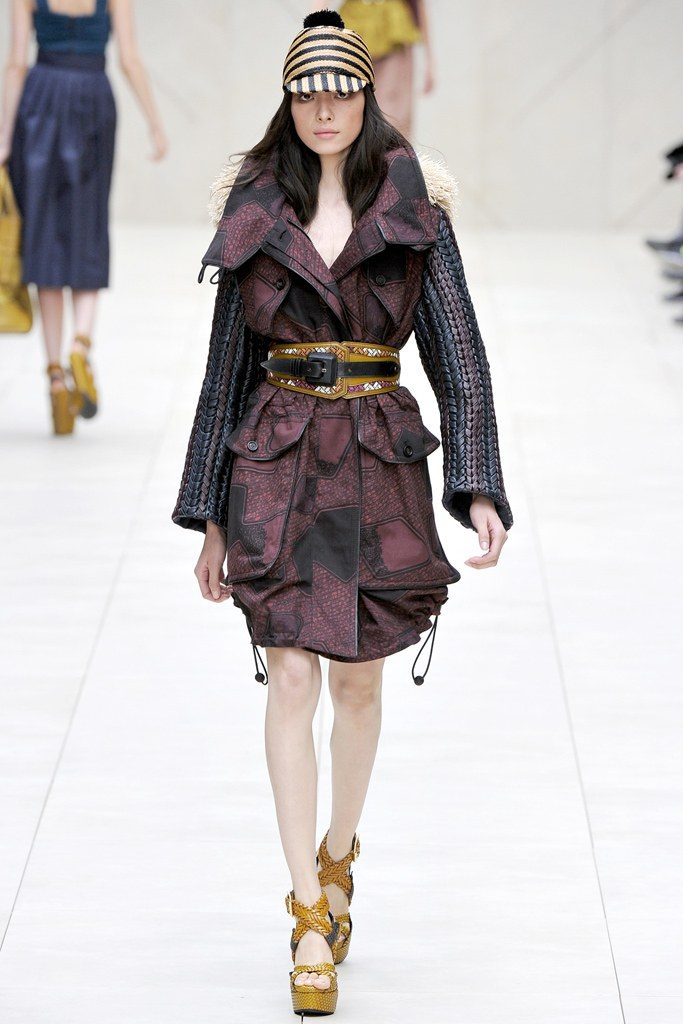 See the full collection at vogue.com