Would you believe me if I told you I had this kente peplum top since 2006? The tank top was made when my family and I went to Nigeria in 2006. Who knew I would still be wearing it 7 years later. It shows you how timeless African clothing is.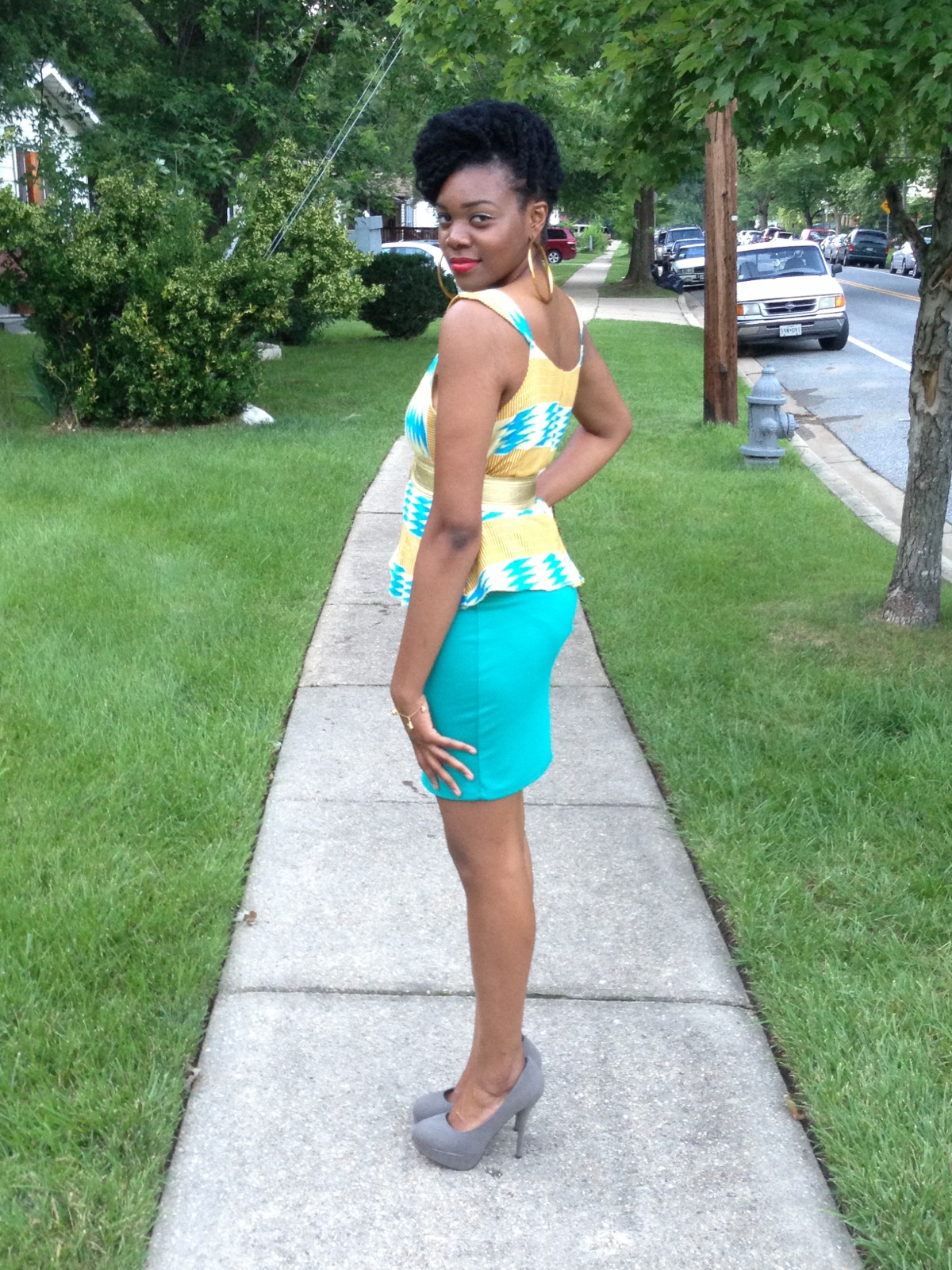 Over the weekend, I attended my gold ole' friend Rhodesia's graduation party.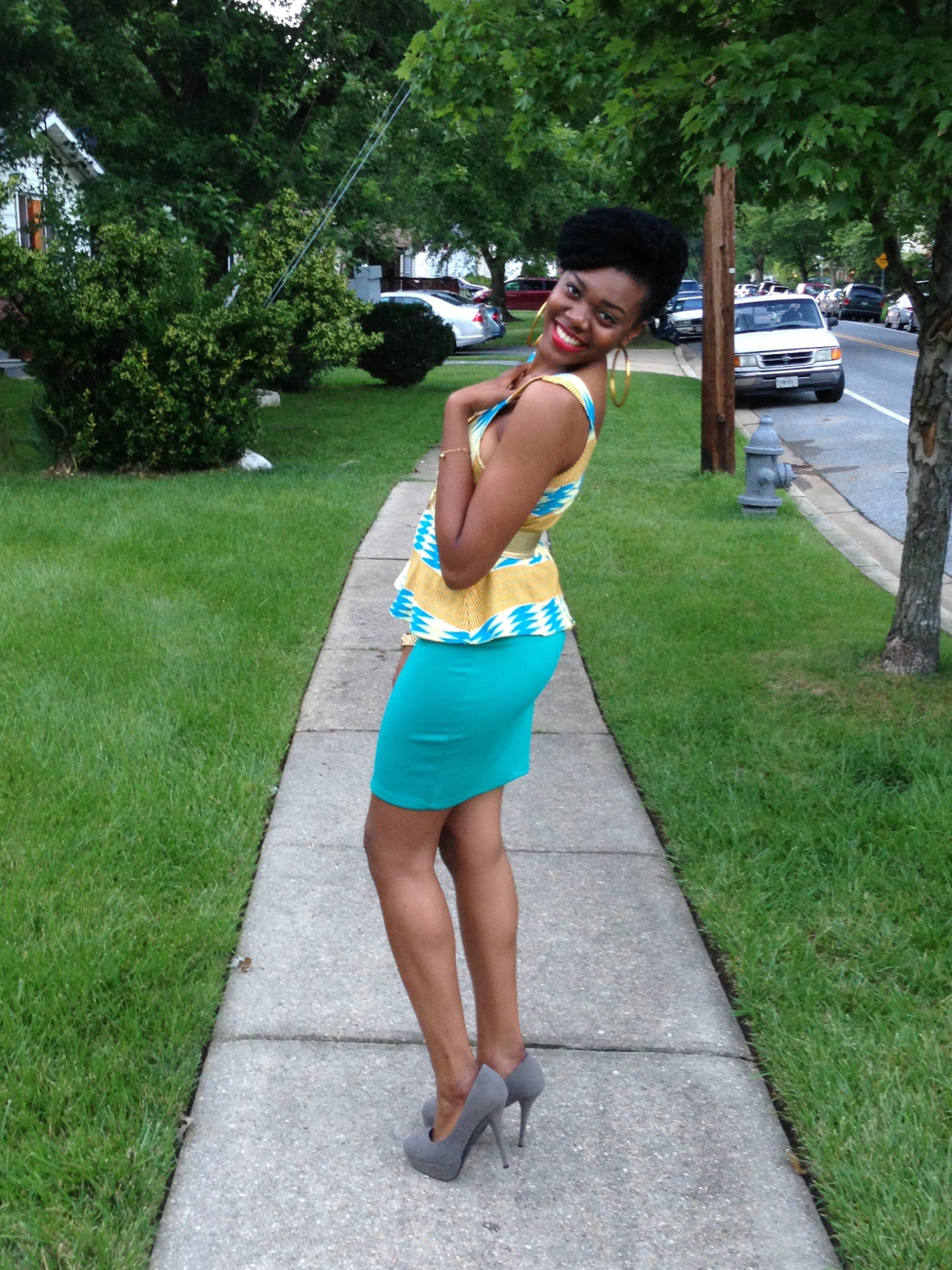 I put this outfit together on one of my random play dress up days.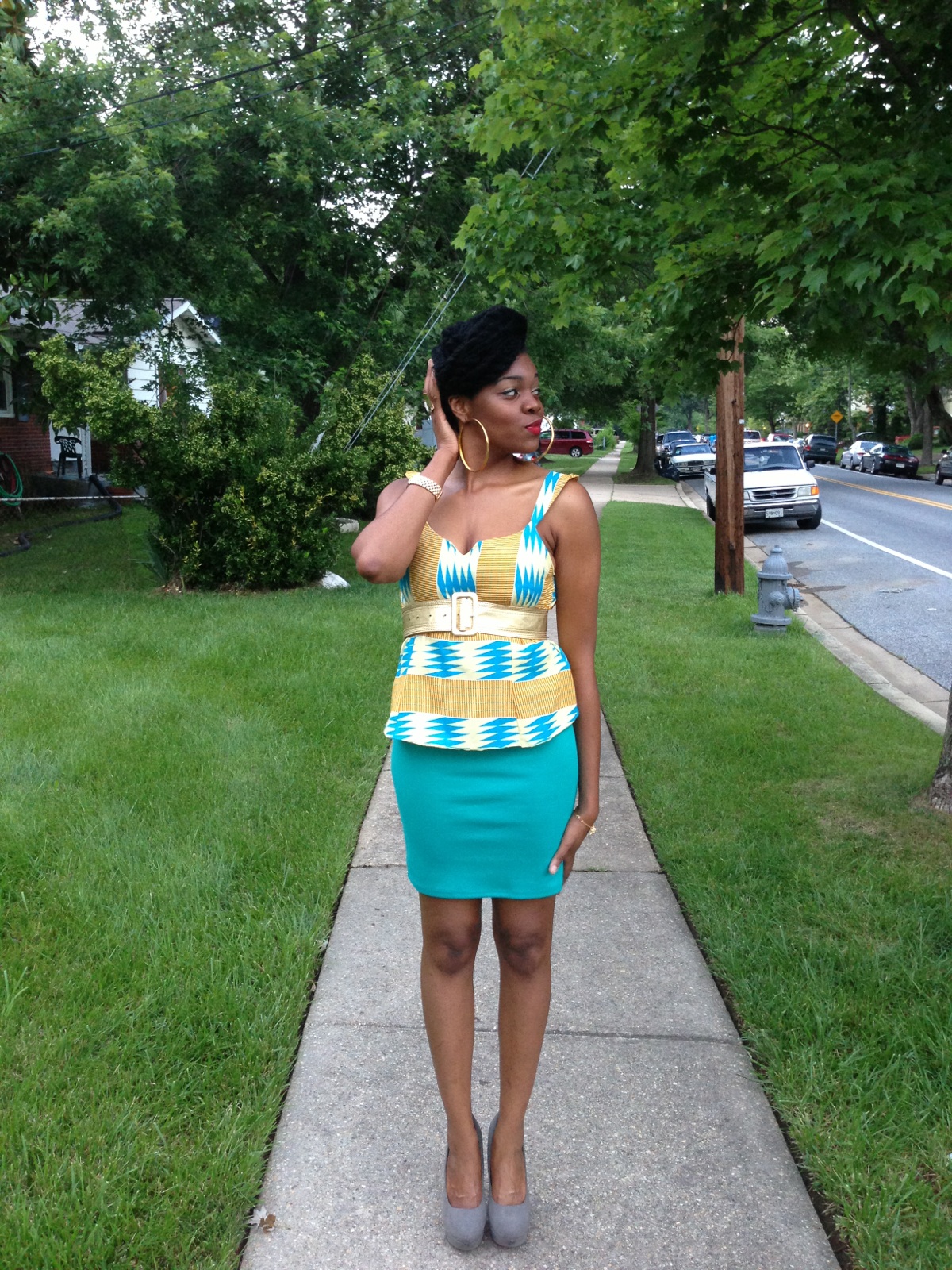 The skirt was gifted to me for my birthday last year. The only article of clothing in my closet that went with the skirt, was this kente print peplum top.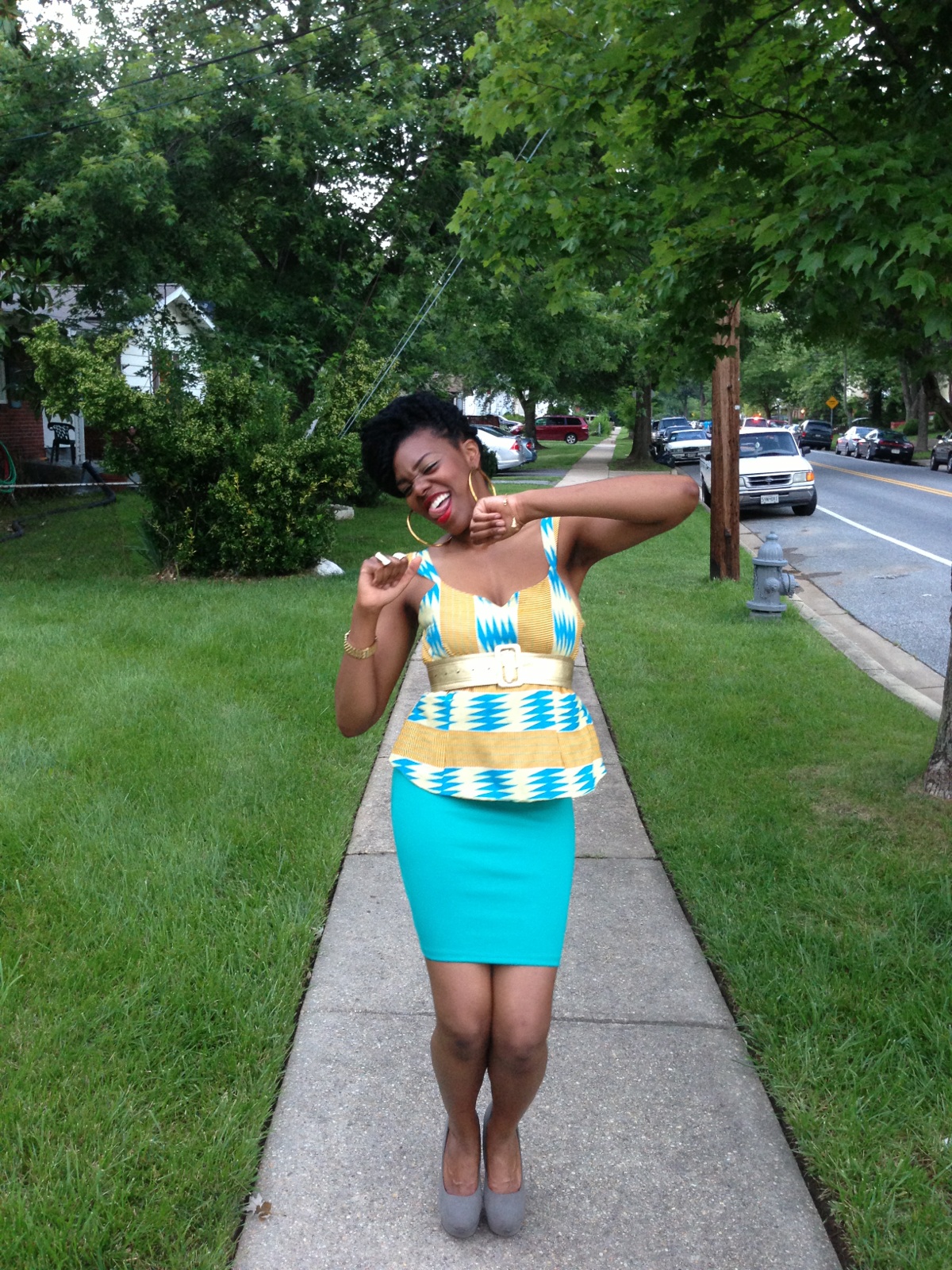 My shoes are from that good ole' Ebay.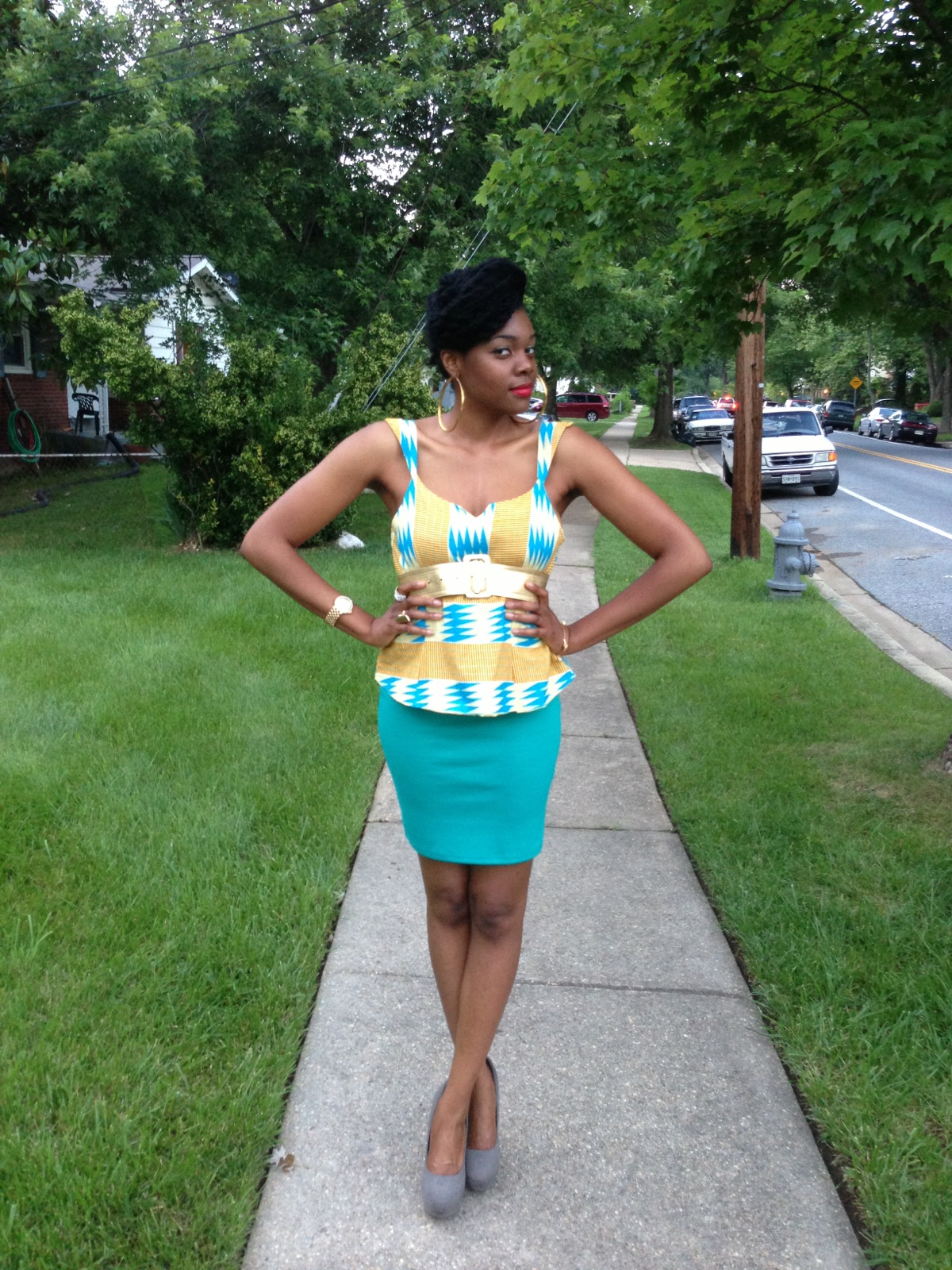 My earrings are from Charolette Rouse. I am wearing a gold Michael Kors watch.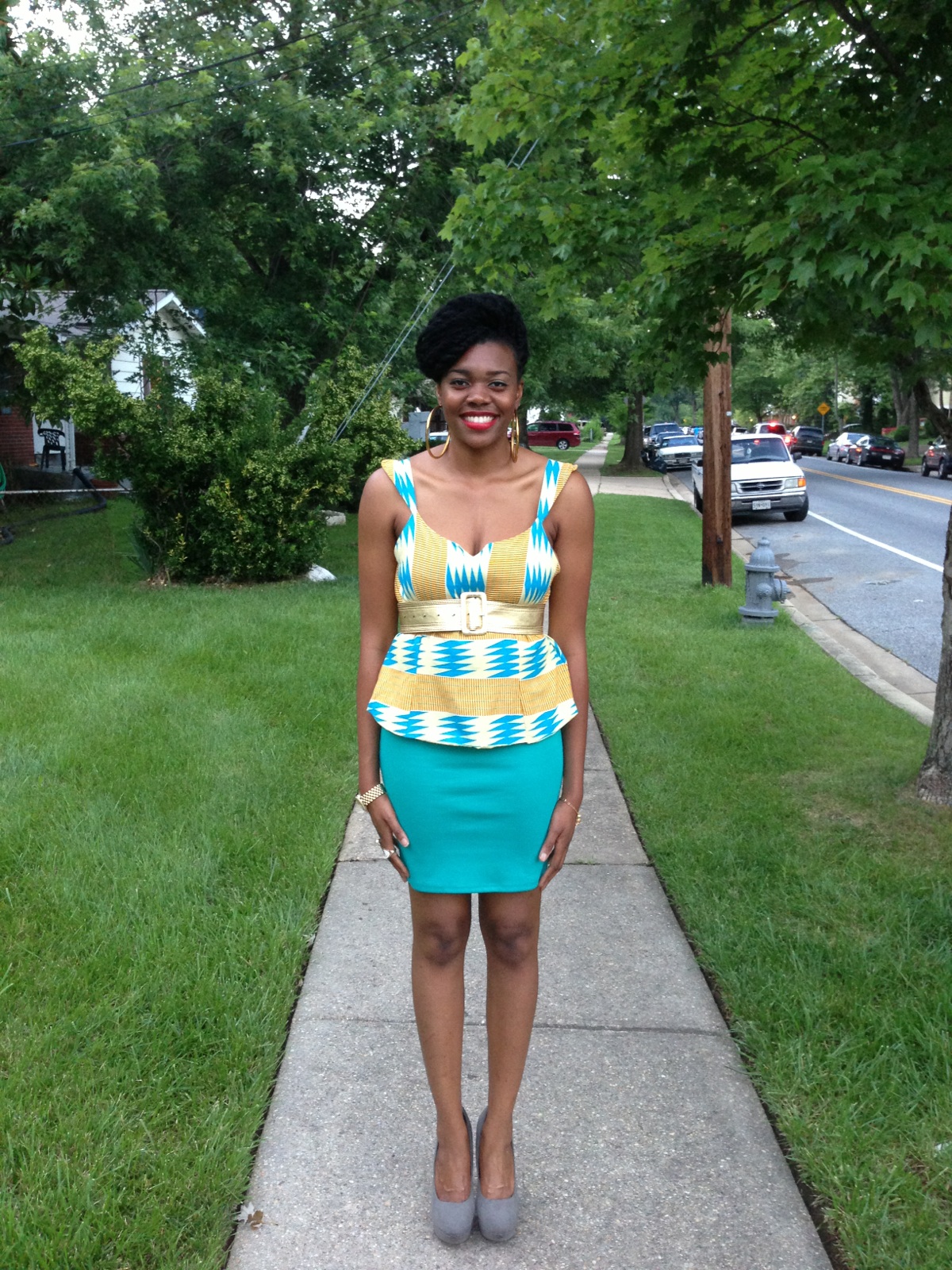 Thanks to my iPhone 4 and brother for the awesome pics!