Cameron Silver of Decades Boutique, attended FIJI Water at Super Saturday Los Angeles 2013 at Barker Hangar on Saturday, May 17th 2014 in Santa Monica, California.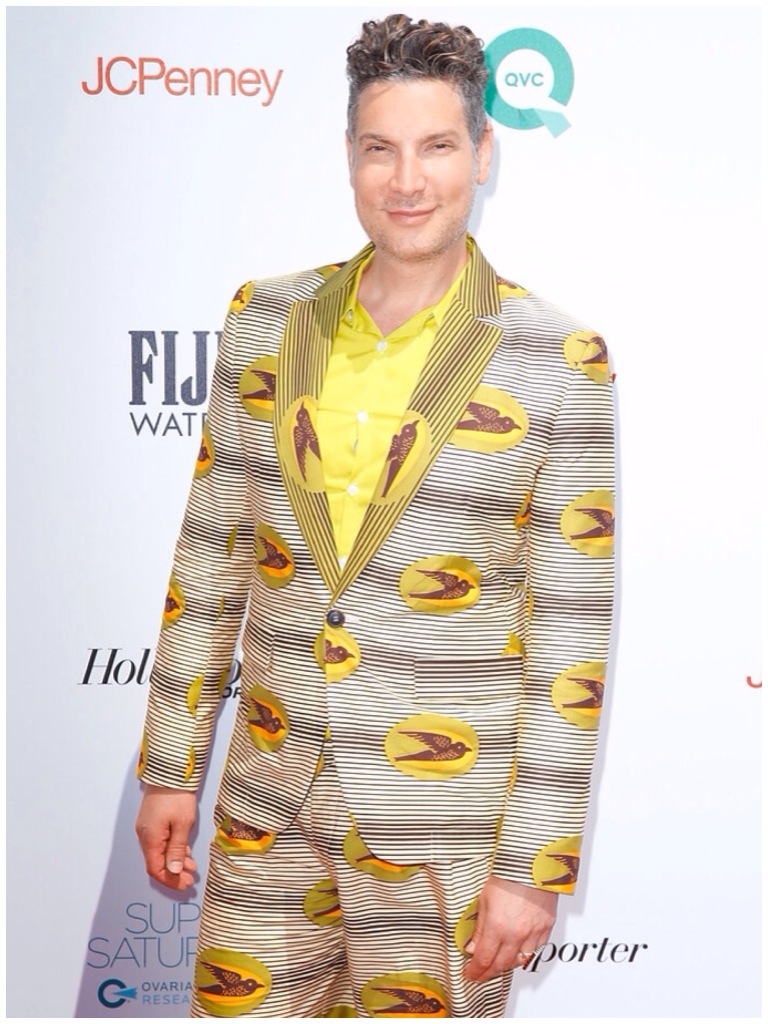 Cameron Silver wore a printed suit from Stella Jean Spring Summer 2014, with a yellow button-up shirt from Calvin Klein.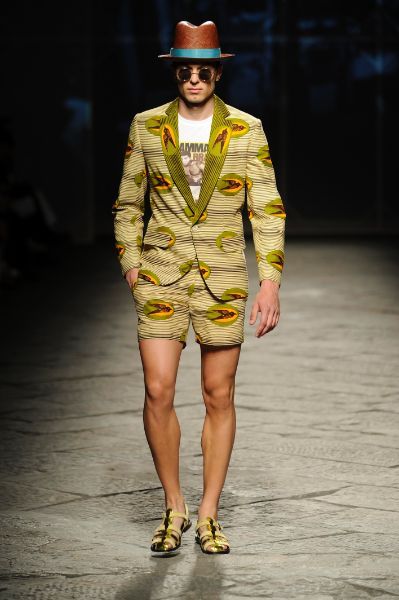 He accessorized with white lace-ups from Louis Vuitton and a Holly Dyment ring.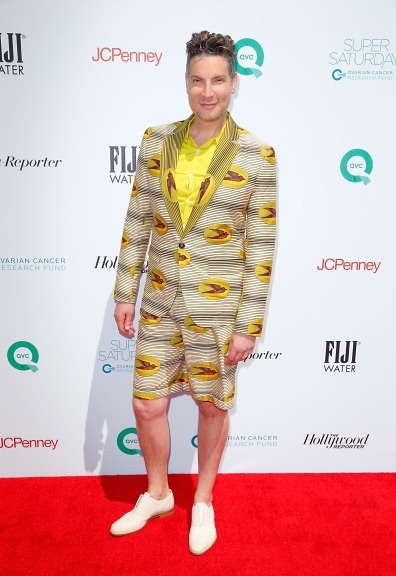 I met him in last year in September at District Fete's Fashion 360 Conference. I enjoyed his segment at the conference.