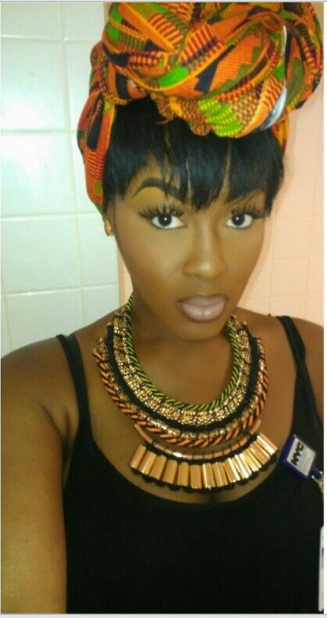 Wrap It Up Wednesday feature of the Day is
Abi Yussuf
Read after the jump to find out more info on Abi!
You can never go wrong with a beat face and a head wrap
#UhHuhHoney
Abi is the director of Oyato Artistry.
She is also the Head Make-Up Artist and Head Stylist As Well
I met Abi at the 2012 NRC Convention in MD
I was a model in the show and she did my makeup!
To see more pictures of Abi and her amazing work
Definitely follow and check out her Instagram Page
Nikki Billie Jean, Editor-In-Chief