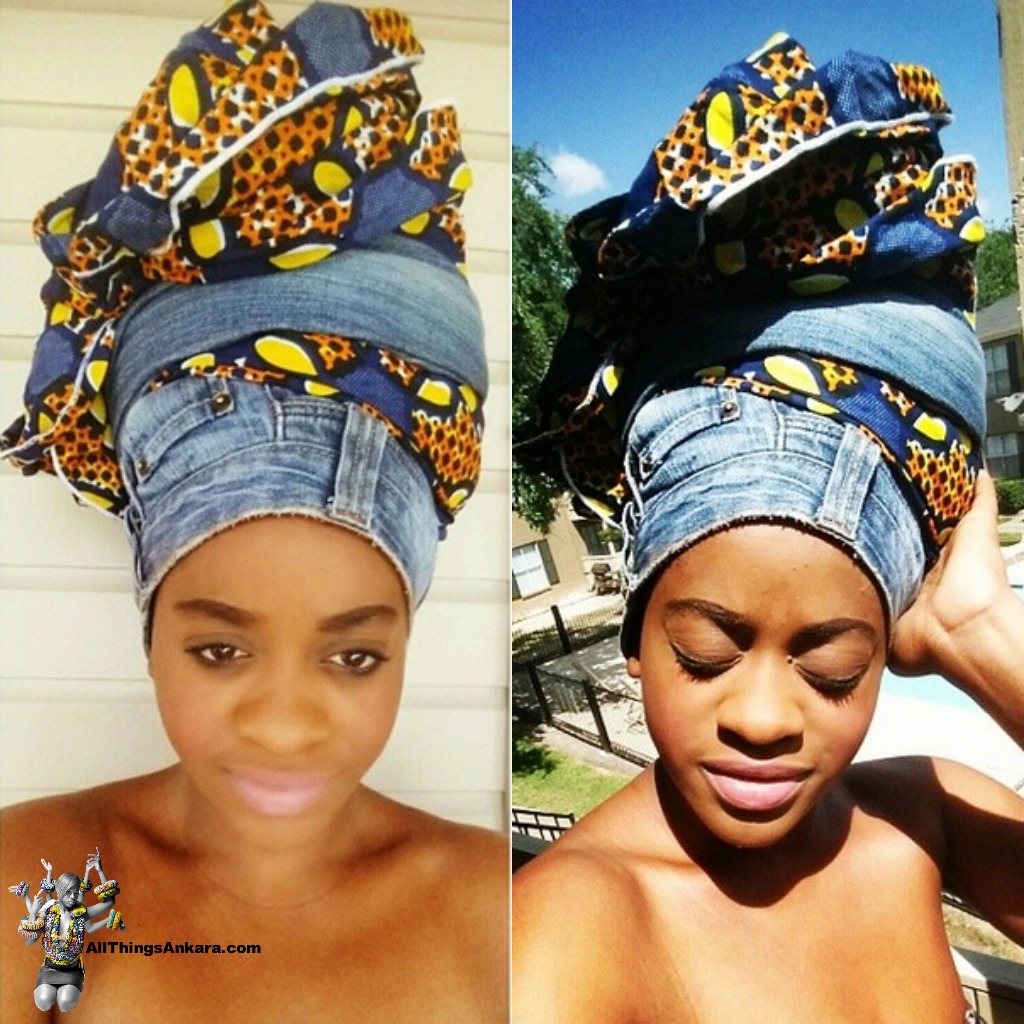 Our Wrap It Up Wednesday Feature of the Day is Eva Head Wraps
Eva has taken the regular Ankara Headwrap to the Next Level!!!
In the photo above, Eva has paired
a piece of Ankara Fabric with an everyday pair of jeans
SUPER CREATIVE!!!
It gets better than this!
She also has a Youtube channel
where she shows you how to style a headwrap
in 42 ways!!
I will definitely be watching some of her
videos to get some inspiration when tying my headwraps
Read after the jump to watch a video from her channel
and to get more info on Eva!
Click (Here) To Go to
Eva's Youtube Channel Page
also known as her Headwrap Diary
Definately Check Out Her Channel
You Won't Be Disappointed!