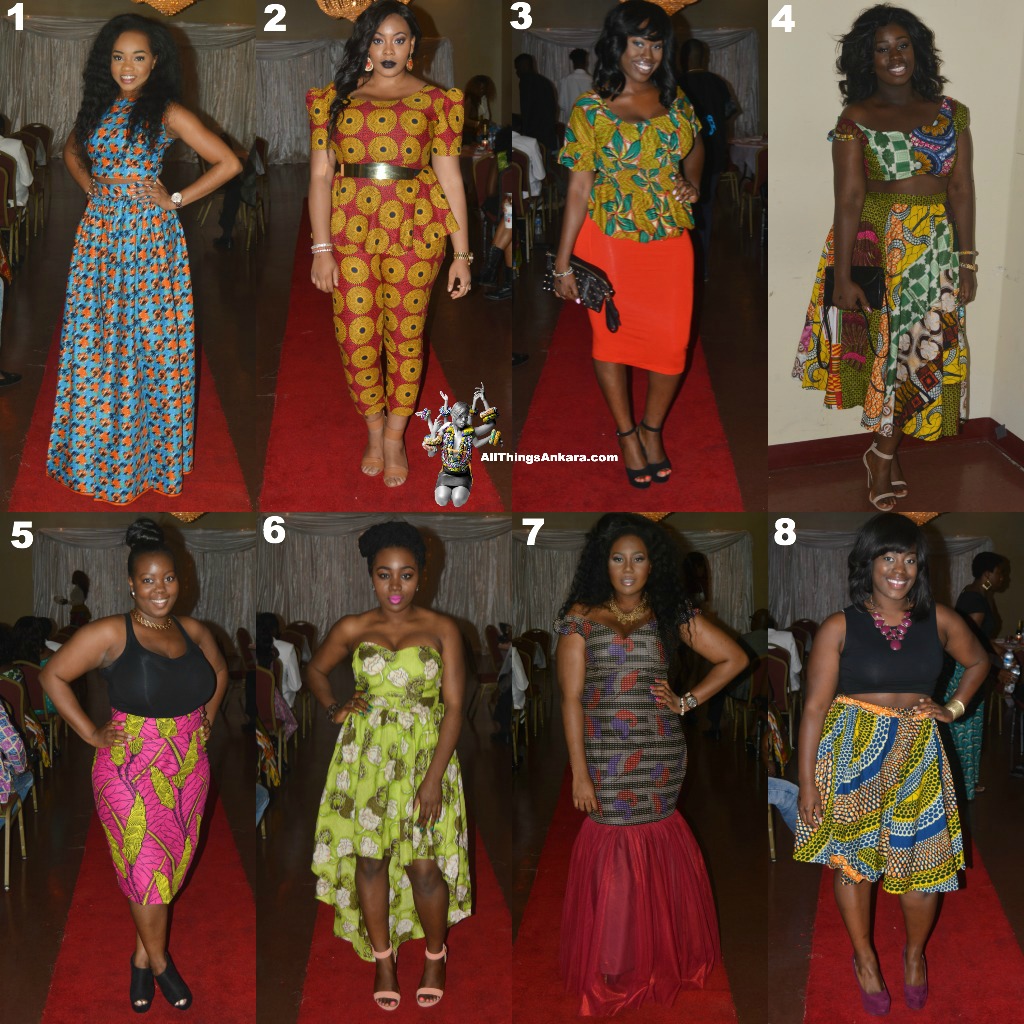 Here are my Top 8 Favorite Ankara Looks from the red carpet
at
An Ankara Affair: A Showcase of Humanitarian Causes
the Red Carpet!!
Which One is Your Fave?
1. Valerie @candidlyvalerie
2. Wema @wemaenofe
3. Denise @_queendenise
4. Emma @adomemma
6. Christiana Orji (My Cousin =) @nwababyyy
7. Nicola @simplygorgeousnic
8. Char @cosei
An Ankara Affair: A Showcase of Humanitarian Causes
was held
on Sunday June 1st 2014
at
The Hampton Conference Center in Capitol Heights, Maryland
It was a night filled with Fashion, Music, Dance, and Poetry
all in the efforts to raise
donations of valuable items including:
clothes, shoes, books, toys and also money for
Ije Africa, The Em-powerment Project and African Dreams: Childhood Hygiene
The Dress Code of for the Event was Ankara
and
Below are lovely pictures from the event
Enjoy!!
—
Vendors
Lush Vices
—
The Emcee for the Event Foxy P
Foxy P definitely had the crowd entertained
Check Out the Video Below
—
Organizers of the Event
Jessica Chibueze, Jean and Jennifer Pearse
—
Have to show love to my guys
—
Red Carpet Photos!
—-
Efikzara
@Efikzara
Violinist, Composer & Vlogger
Checkout her youtube channel
https://www.youtube.com/user/EfikZara
—
True Voice
Nichole, Nelo & Glory
@TrueVoiceMusic
Not only sang but danced
—
University of Maryland-College Park
Afrochique Dance Team
—
Manny Wellz
https://soundcloud.com/mannywellz
—-
Comedy Skit
—
Jay Cube
Performing "We Are The World" in honor of the
Chibok Schoolgirl Kidnapping
and "You Gor It"
—-
Backstage Pictures =)
Jay Cube, Foxy P, My cousin Ify &
Jay Cube and I
Isoken & Jay Cube
—
http://www.vqfashions.com/
Foxy P and The Designer Behind VQ Fashions
—
Afritribe
www.afritribeshop.com
Designer Behind Afritribe Ayo & Foxy P
—
After the Show
Isoken and I
Wema and I
=)
Twins of Life!
Wema and IAmKanmi
Foxy P and I
Organizers of the Event
Jessics and I
Jessica, Designer Behind AfriTribe and I
Selfie Time!
Can't Wait Until the Next Event
Want Media and Red Carpet Coverage
for Your Next Event?
Book All Things Ankara Today!
at
—–