Hey ankaranistas! Today I present to you my outfit for Day 1 of All Things Ankara Fashion Week 2014.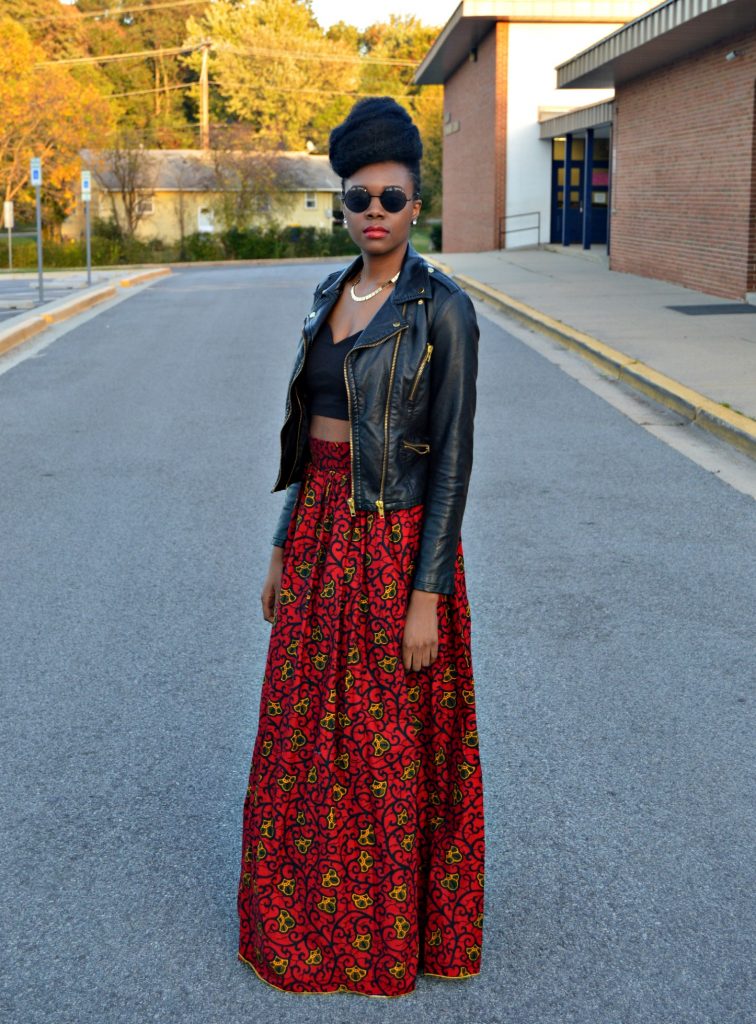 Day 1 was the launch and networking mixer, so I went with a casual chic look.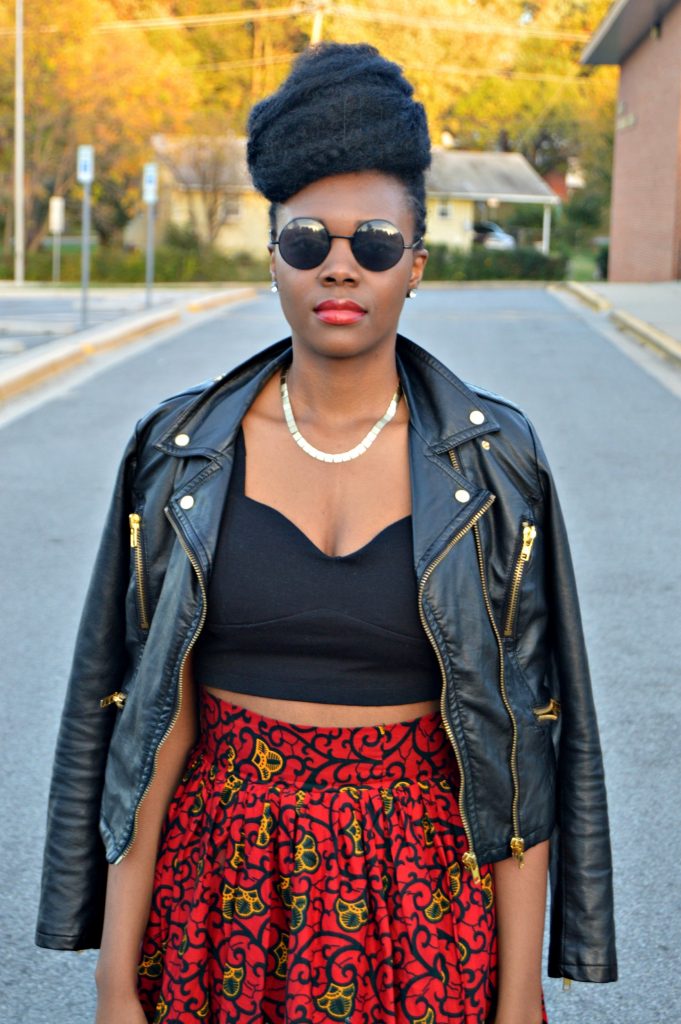 I have had my eye on one of this red Puksies Wardobe maxi skirts for a few weeks. Maxi skirts are super comfortable to wear, so this skirt was perfect for the launch.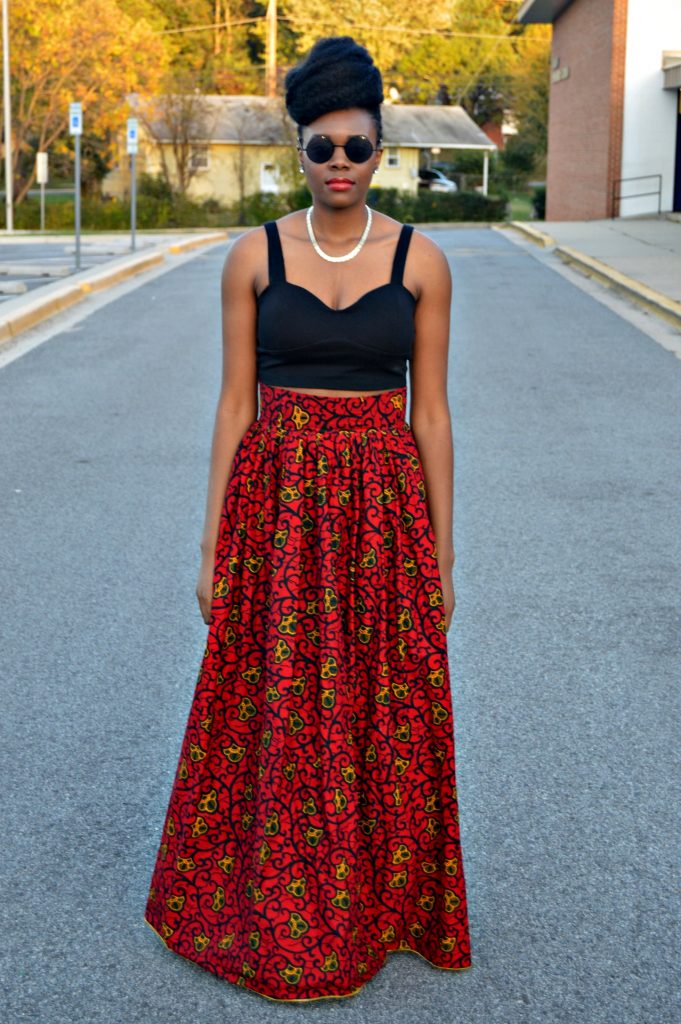 I bought a black croptop off eBay to go with the skirt.  A completed the look with a black leather jacket and John Lennon inspired shades.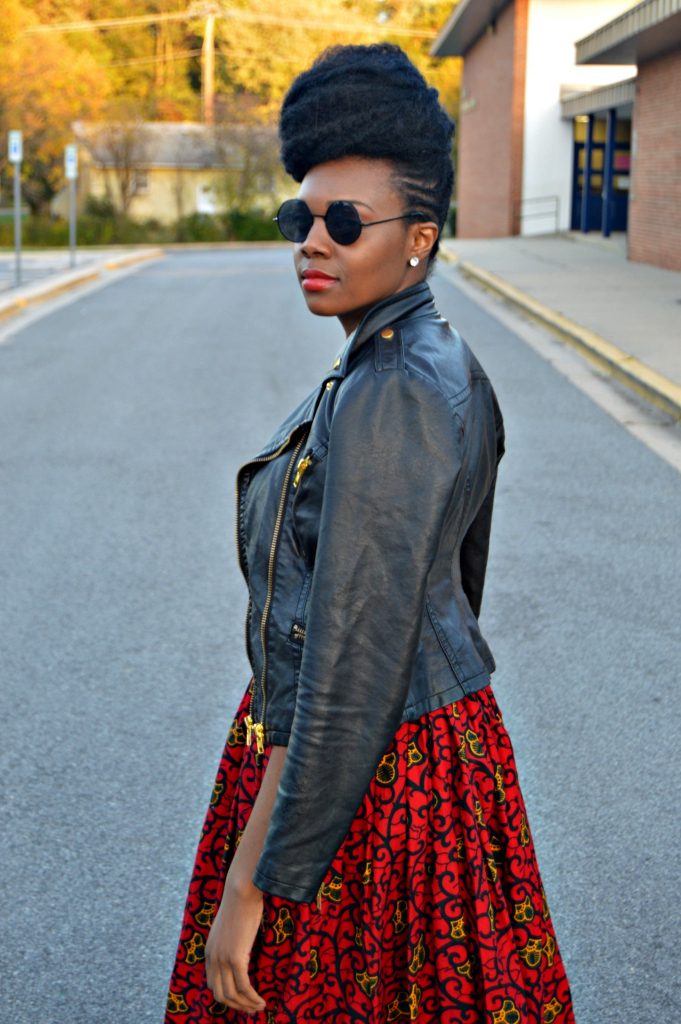 All smiles.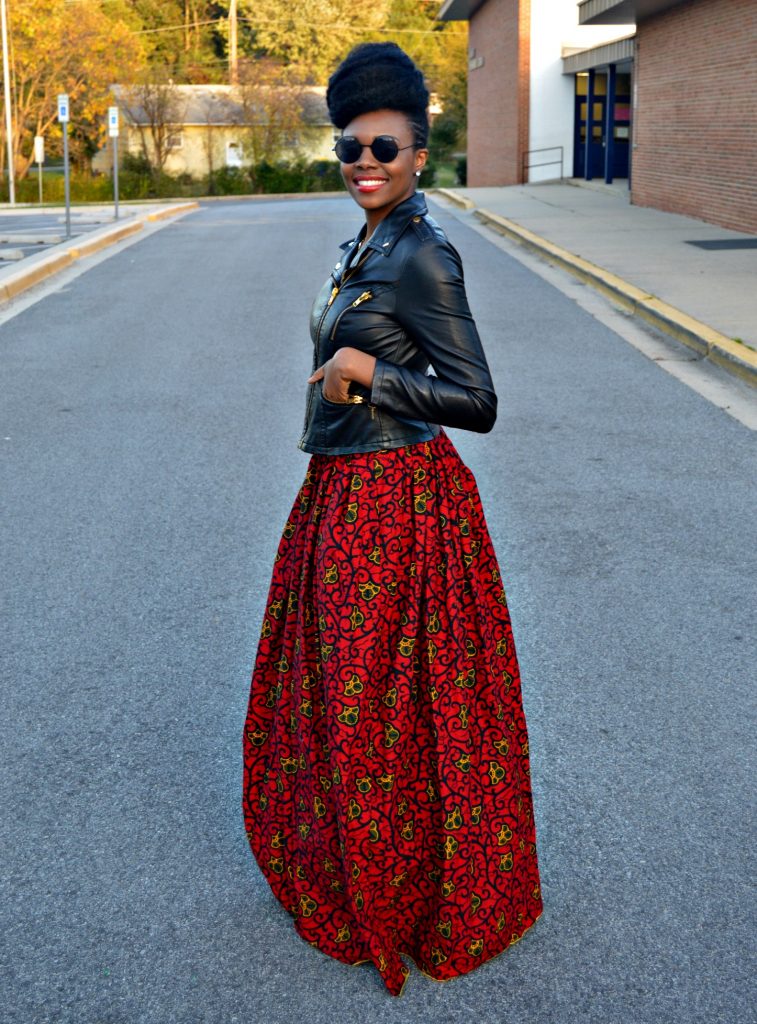 More photos of my outfit below.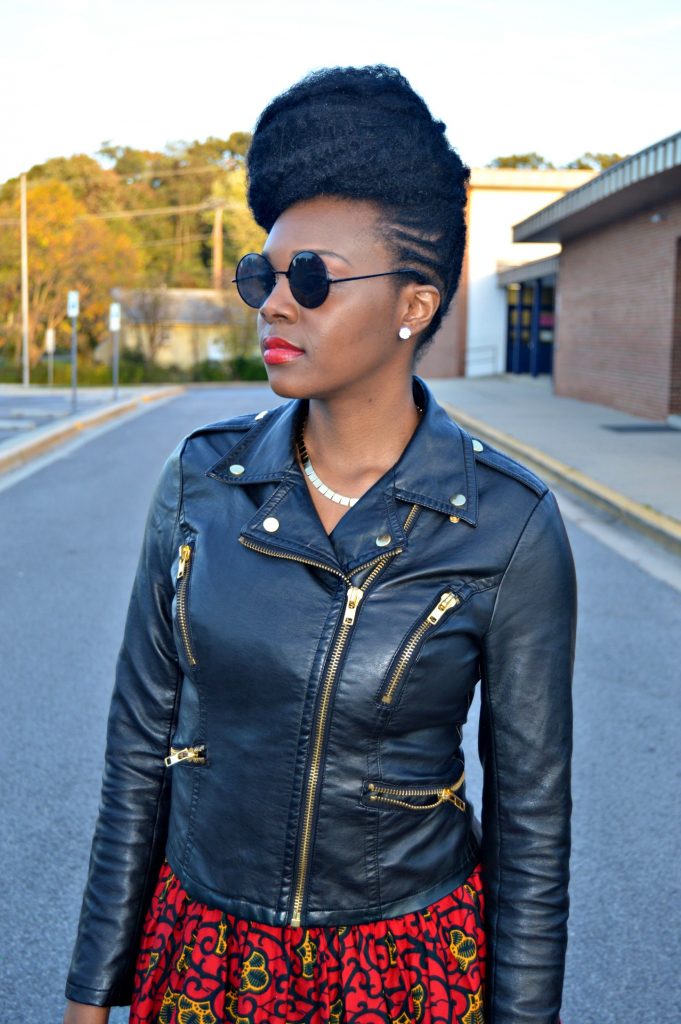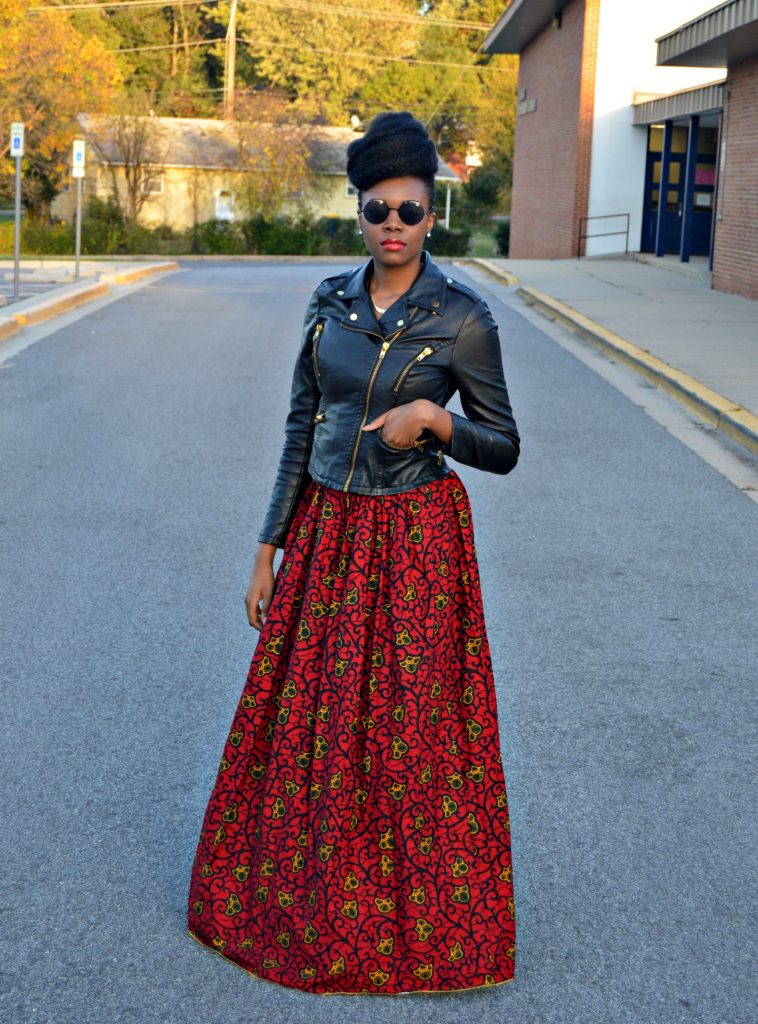 Skirt: Puksies Wardrobe
Jacket: Forever 21
Glasses: Ebay
Crop Top: Ebay