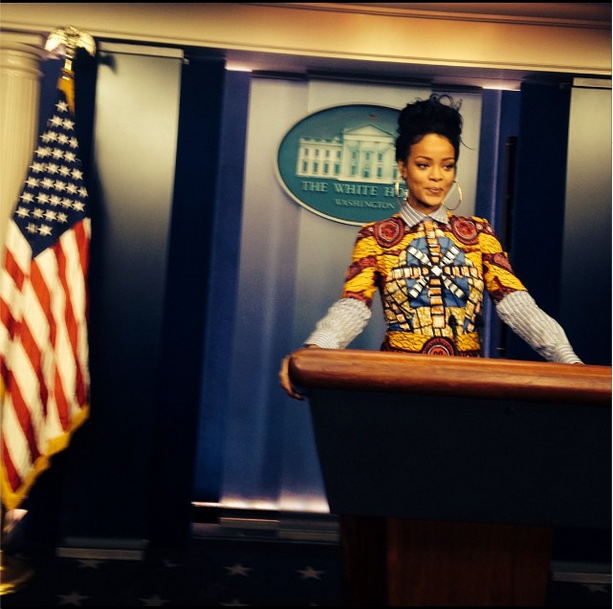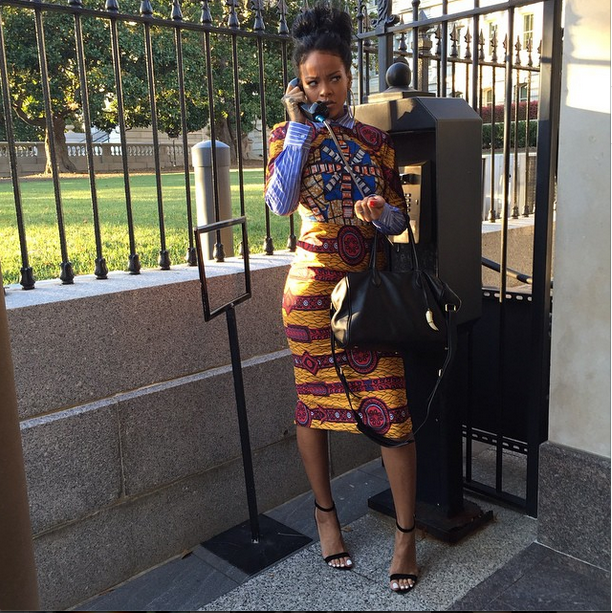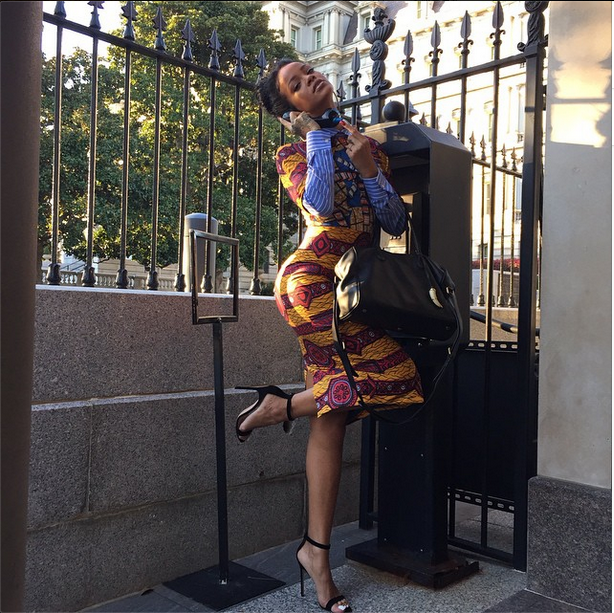 The Bajan singer wore a $989 Stella Jean's Barbara layered sheath dress from their Fall/Winter 2014-2015 collection.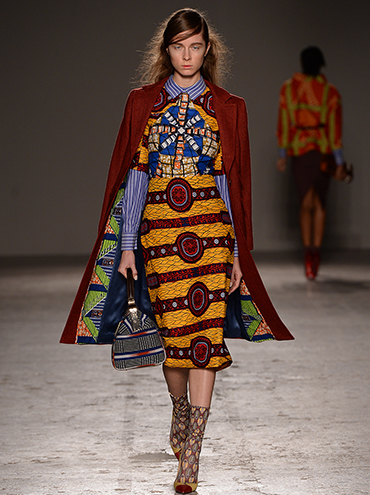 The dress paired with a contrasted button down shirt makes this outfit a unique eye catching statement piece.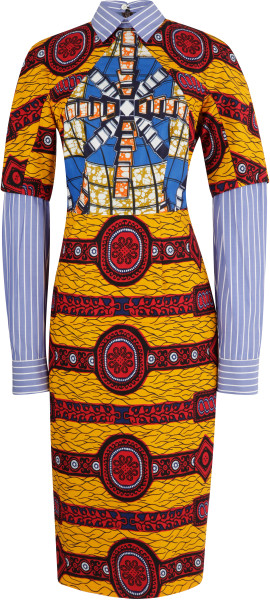 When
TMZ
asked her what the best thing was from visiting the White House, Rihanna happily replied saying "My president being black."
Tomorrow, Rihanna is scheduled to perform at the
Concert for Valor
at the National Mall to honor U.S. veterans and their families.