Merry Christmas Ankaranistas! Today's Ankara Photo of the Day is Beyonce in a Africa Leaders Jersey Dashiki by Ron Bass.
Yesterday, Beyonce posted the photo via her Tumblr page here.
On Instagram Ron Bass says, "Every team player deserves positive notoriety for their contributing hard work seen and unseen. This Team Jersey represents the Leaders in Africa who deserve the honor in a way that many would praise a top sport athlete for their display of great talent. It represents the Mothers and Fathers putting up the daily fight to provide for their family."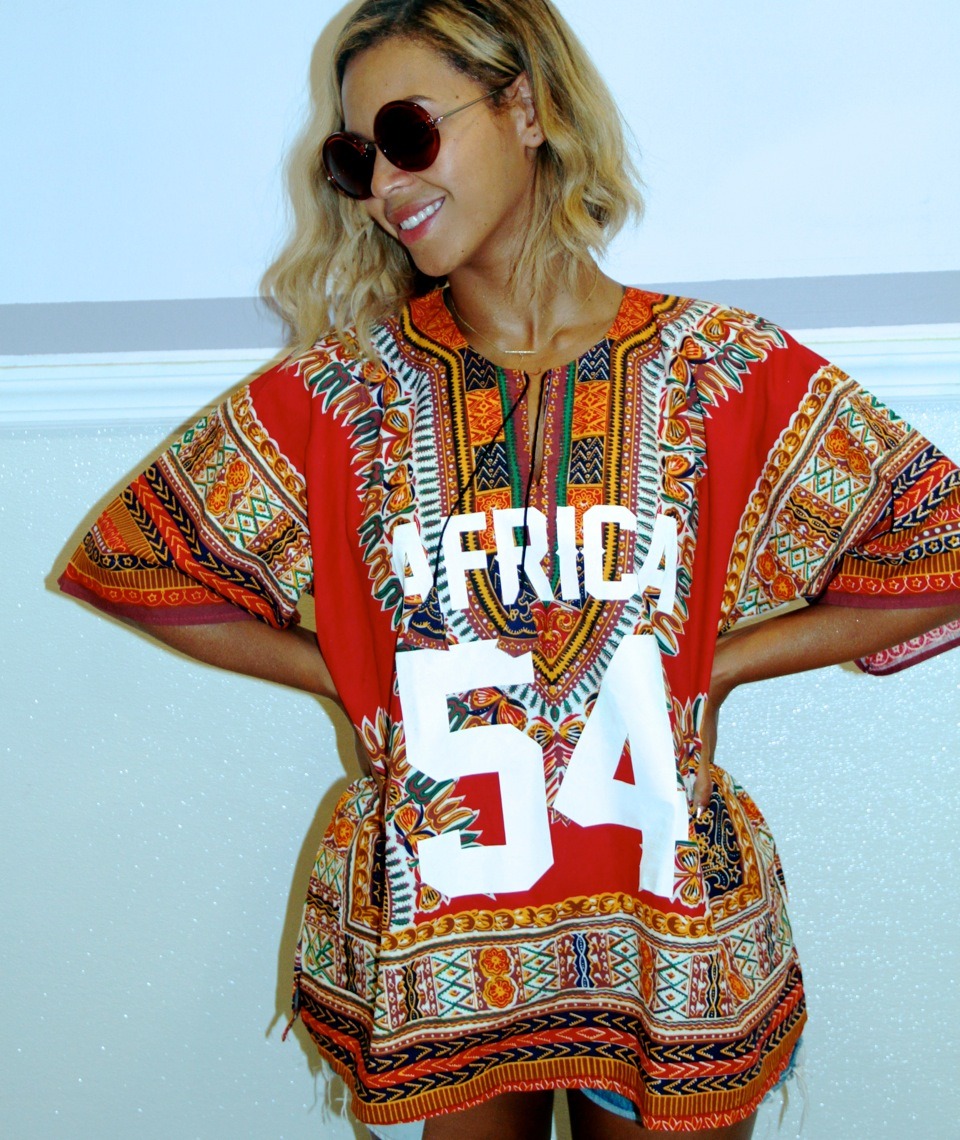 "The soldiers protecting borders, fighting off rebels with genocide mentality. The school teachers educating our young leaders of tomorrow. The youth who dreams and follows through for a better tomorrow. The textile makers, the farmers, the positive political leaders, the architects, the business owners and the list goes on."
"The team number "54" signifies the number of countries in Africa. Each jersey is hand packaged and features the shape of Africa hand panted by Ron Bass on the back of the neck line. "
Celebrity wardrobe stylist and costume designer, June Ambrose was spotted in the same dashiki this past summer.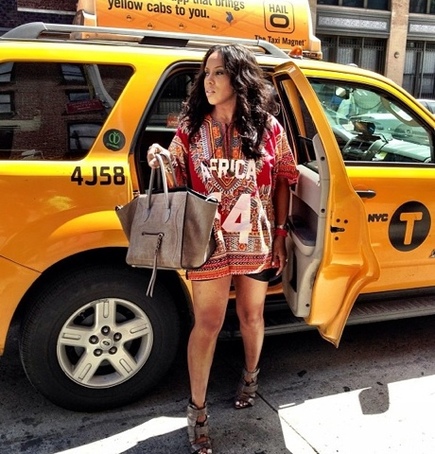 Would you wear this jersey by Ron Bass?