Isn't this such a cute ad?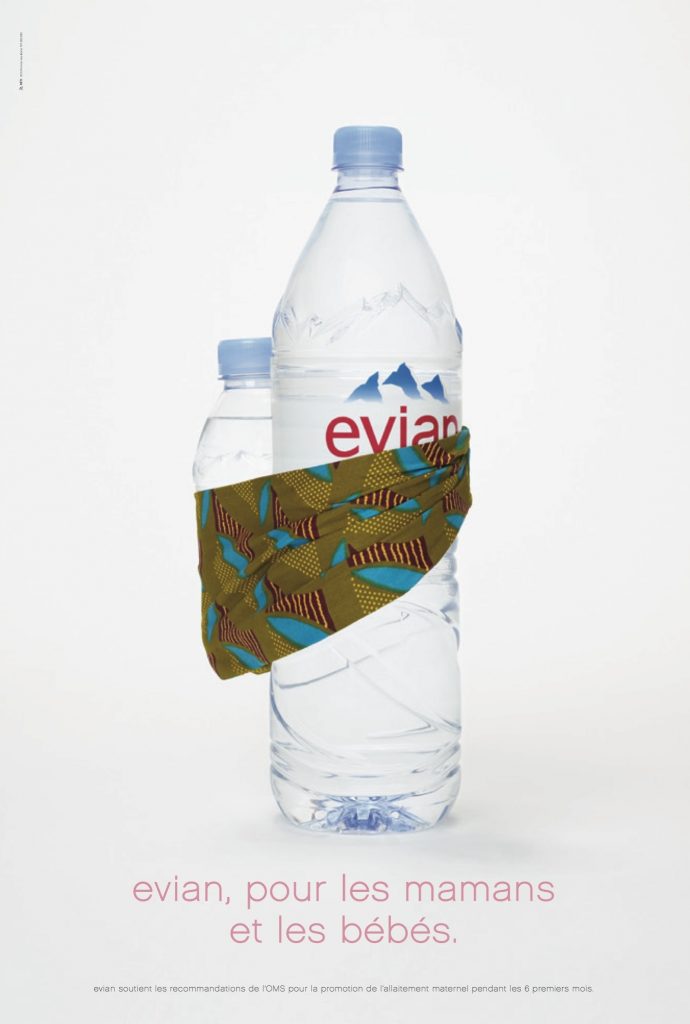 If you are African, you rested on your mother's and/or caretakers back, similar to this ad. And of course, non-african countries probably do this as well!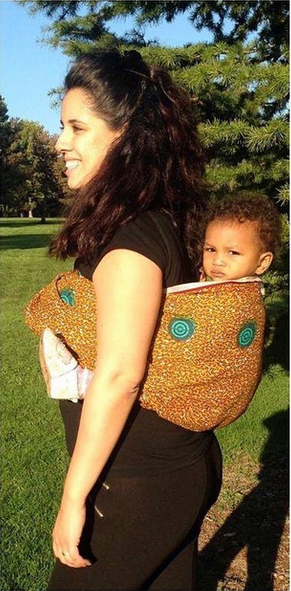 Two weeks ago, 
Evian Mineral Water in France released their latest ad 
"Evian, For Mother and Babies". 
The ad was shot by Gregoire Alexandre with BETC Paris in France.
" A beautiful reminder of the historical link between new mothers and the iconic mineral water brand." 
– Carole Lambert
"A great way for Evian to pursue on their brand platform around babies." -The Next Gaga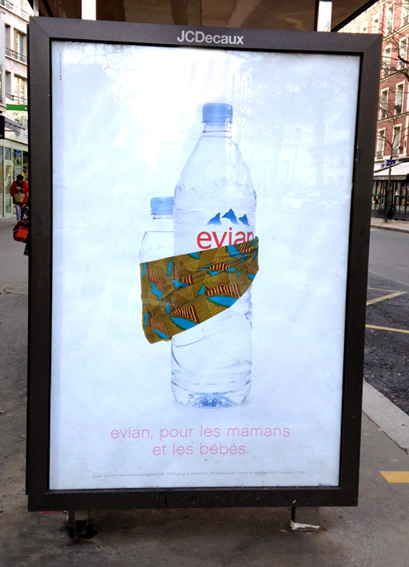 French blogger and undercover advertising expert

 

 Joe La Pompe, pointed out that this ad 
was copied from Awa Mineral Water ad 
"In The Heart of Mother's Day" in the Ivory Coast 
in 2012.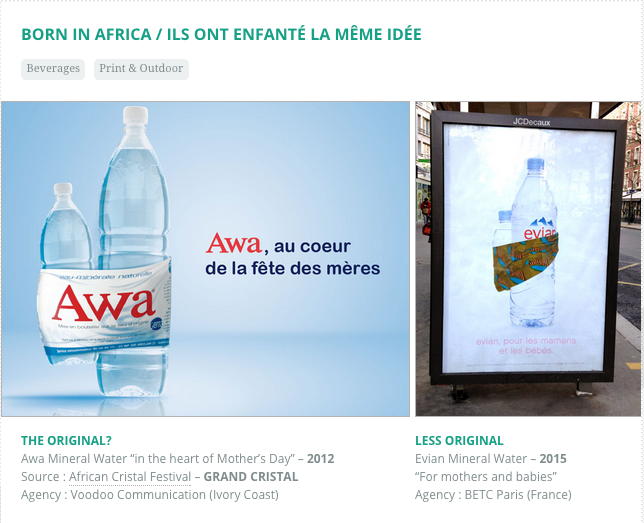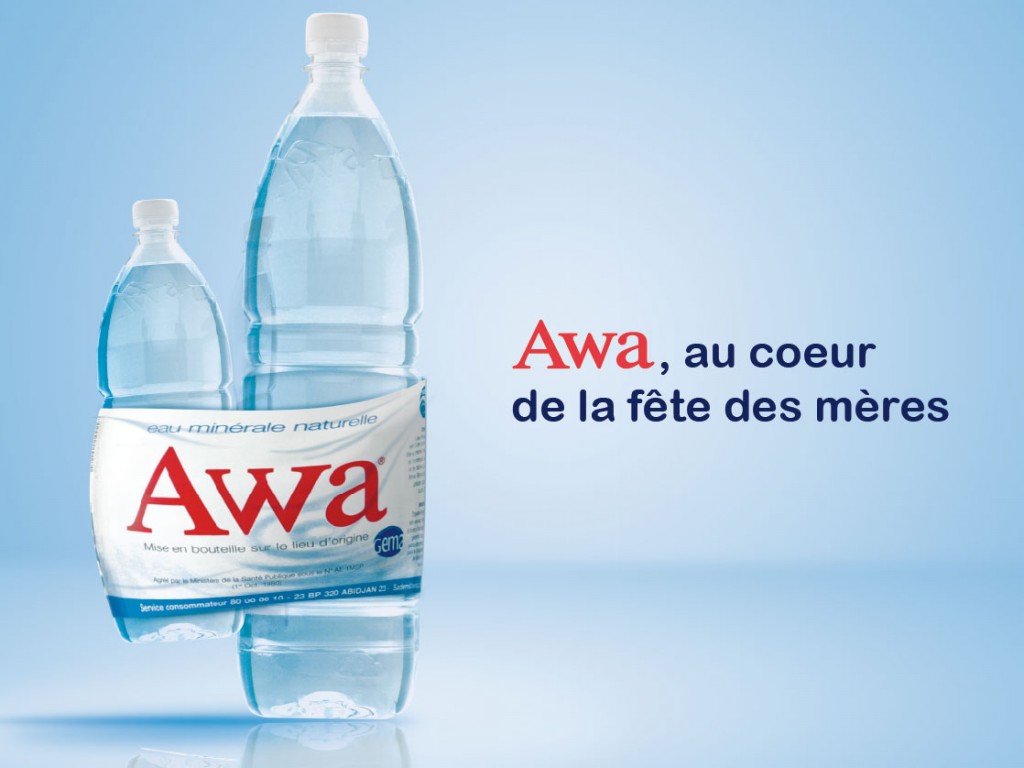 "It's more usual to see southern countries imitating ads from big european agencies than the other way around. But it seems like times are changing! Or may be it's because we really don't see the point in looking what's coming from Africa and that's why the creative team probably never heard about this nice idea that was done before in Ivory Coast." 
–
Joe La Pompe