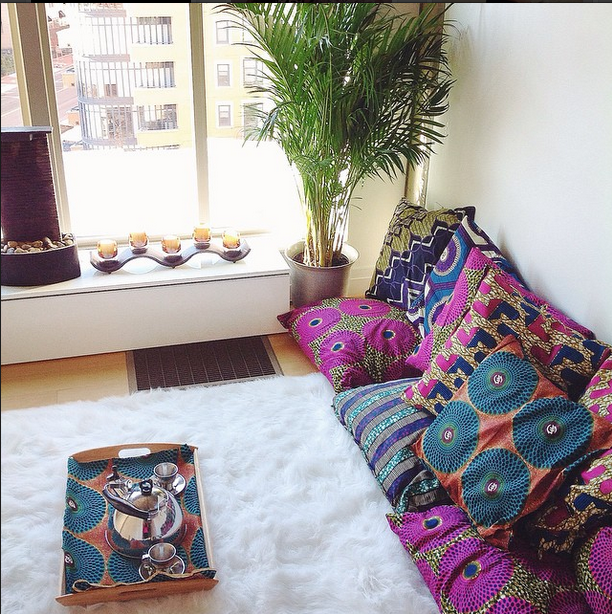 Everyone needs a hiding place… Somewhere where they can escape the day, take a deep breathe, meditate, pray, dream, build, recharge, and relax. I love this corner of my "zen room". #peace -Ngozi Okpara
Living Room of Life! This is what I call an Ankara inspired living room!
Thinking about revamping your living?, Use Ngozi's "zen room" for inspiration!
Asiyami Gold designed the pillows and worked with Ngozi to create the concept design.