Today's Ankara Street Style/A.S.S. of The Day is
Blake Von D wore this outfit while sightseeing in Paris.
"I knew I would be taking a ton of pictures and doing a lot of walking so I opted to wear something that was both
fun and comfortable
."
Can you believe the skirt she is wearing is thrifted?
After alterations, the skirt costed her $17
She got the skirt from Beacon's Closet in Park Slope (NYC)
"I love this outfit and it made me feel so bright and cheery. The bright pattern paired with my favorite thing in the world…BLACK…put me totally in my element. A great outfit plus a great day of sightseeing…what more could a girl ask for!"
Check out more pictures of Blake below: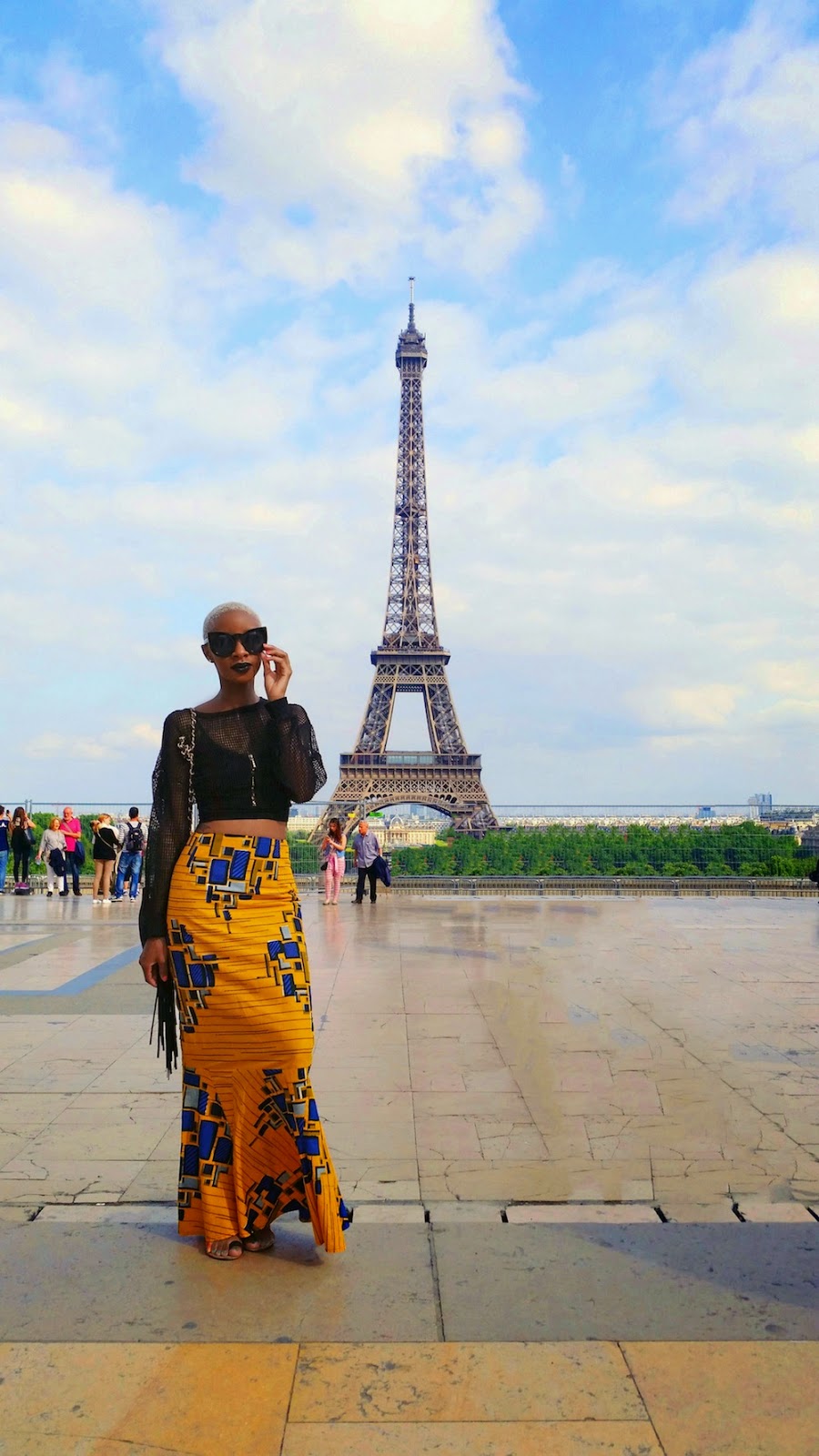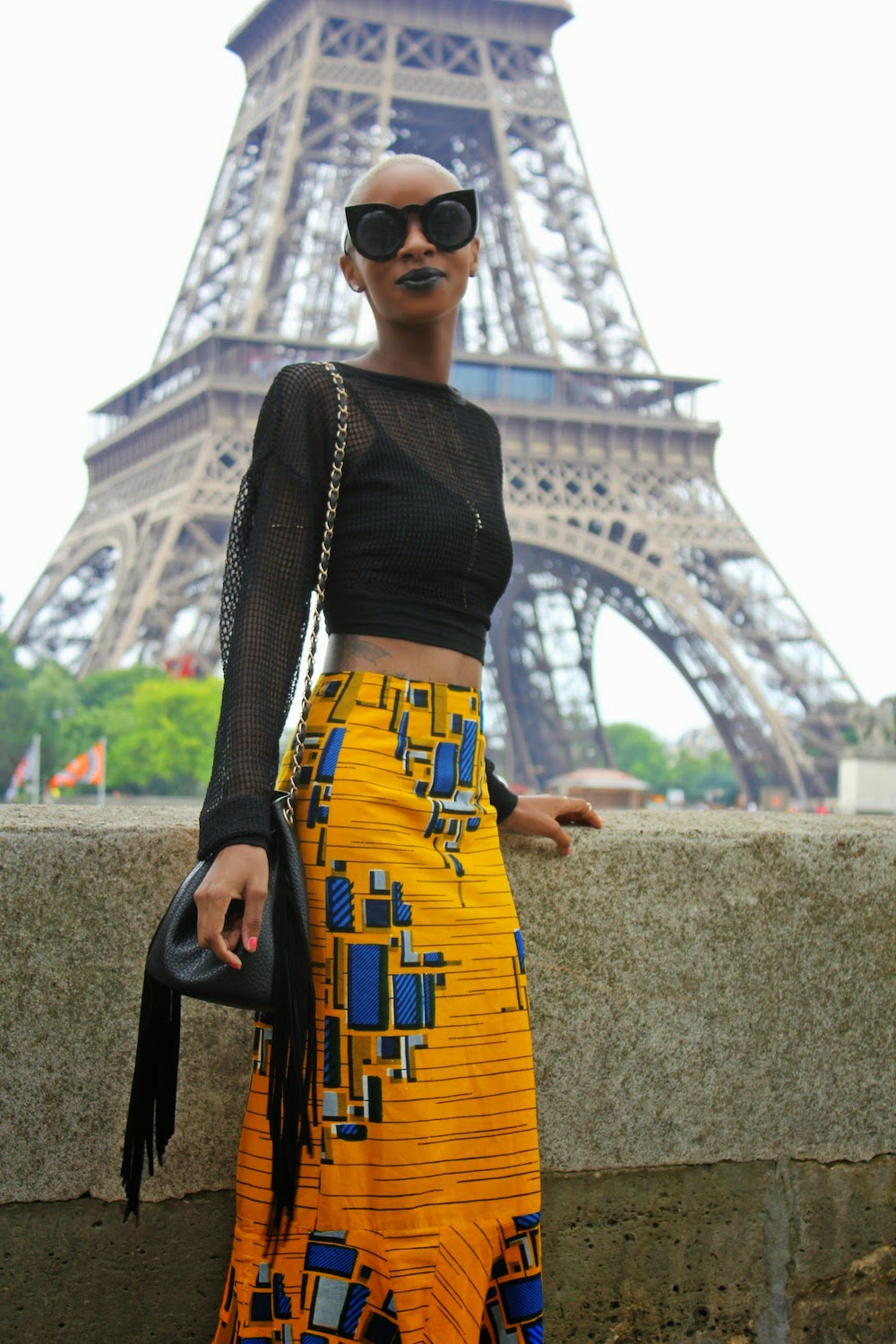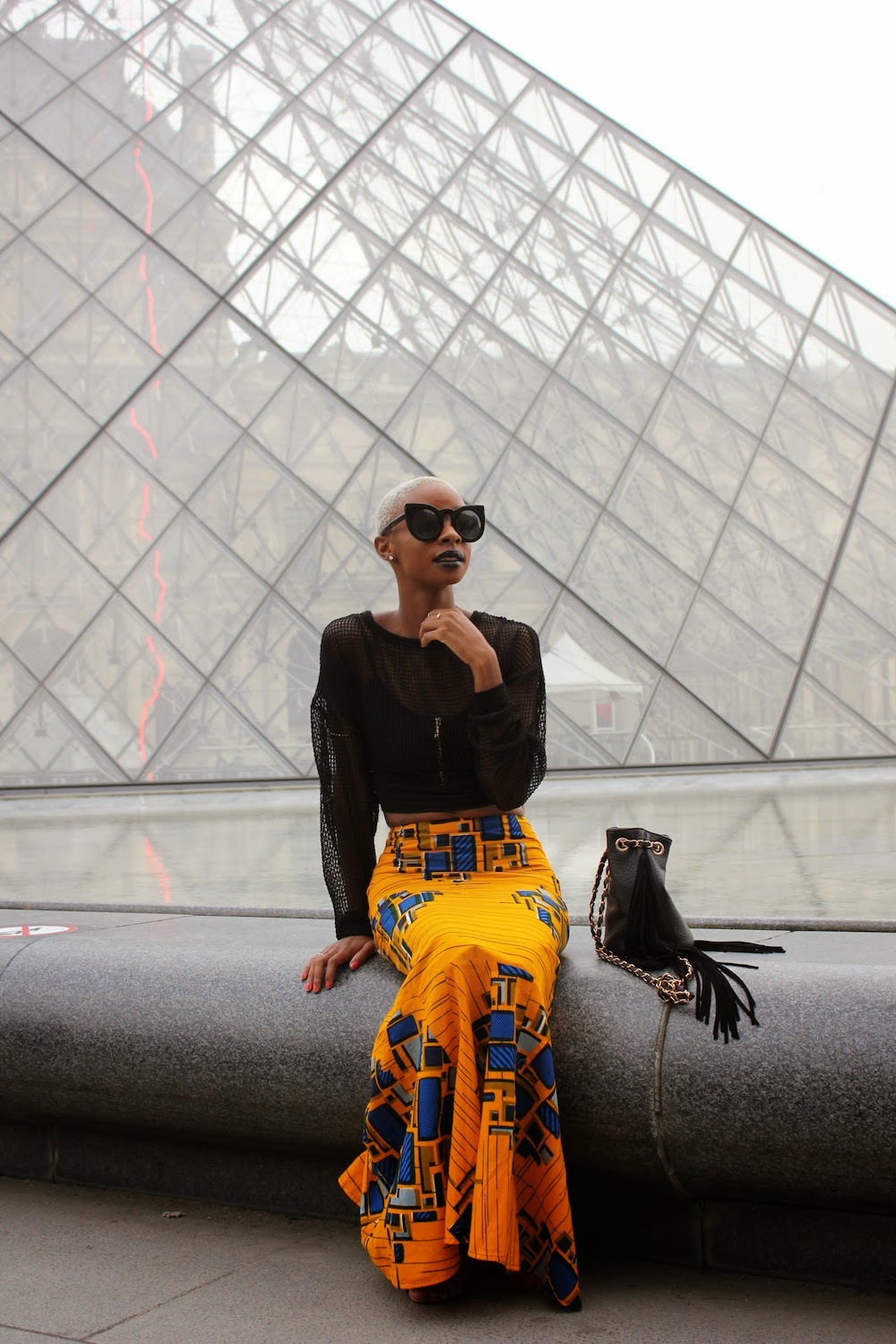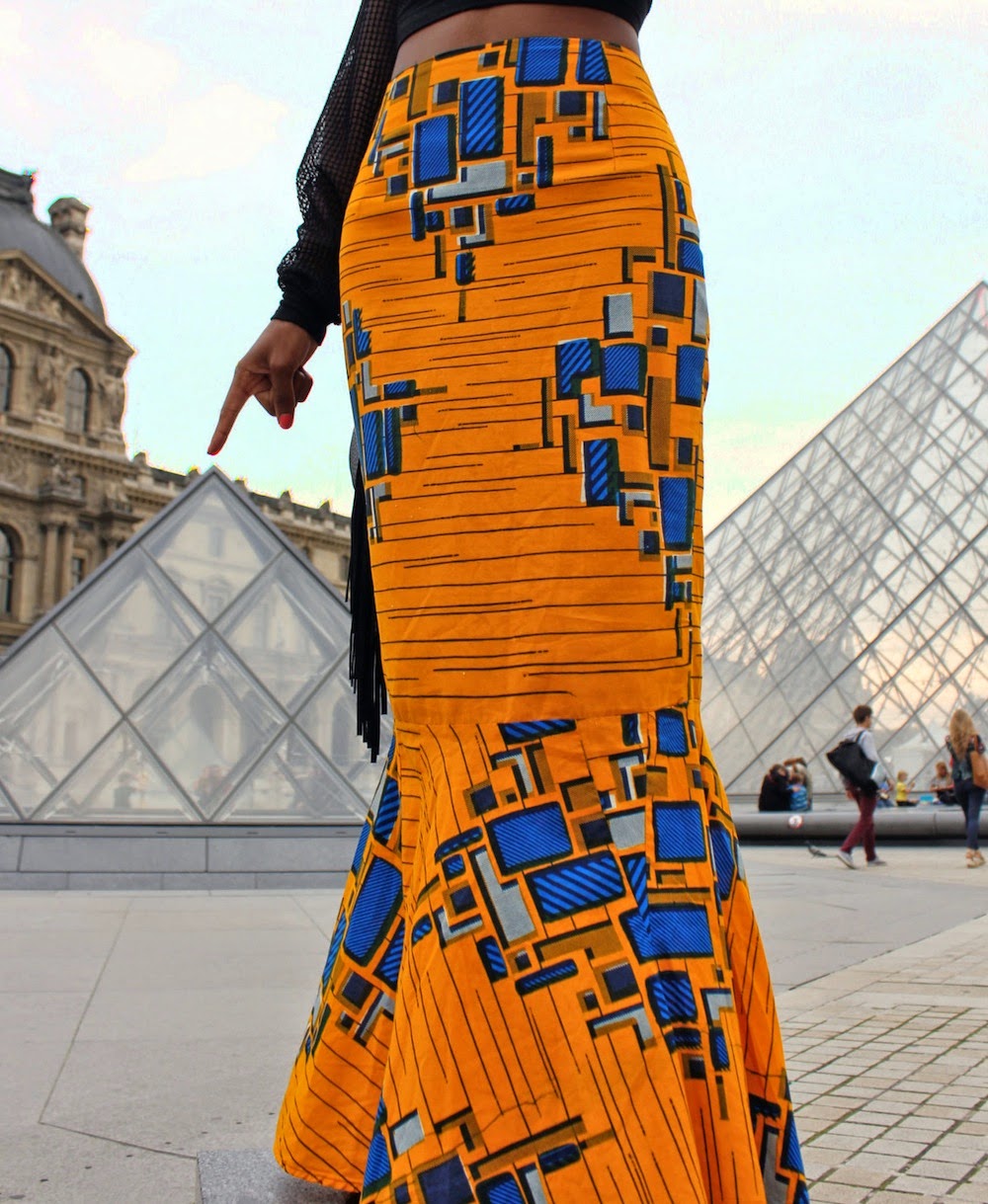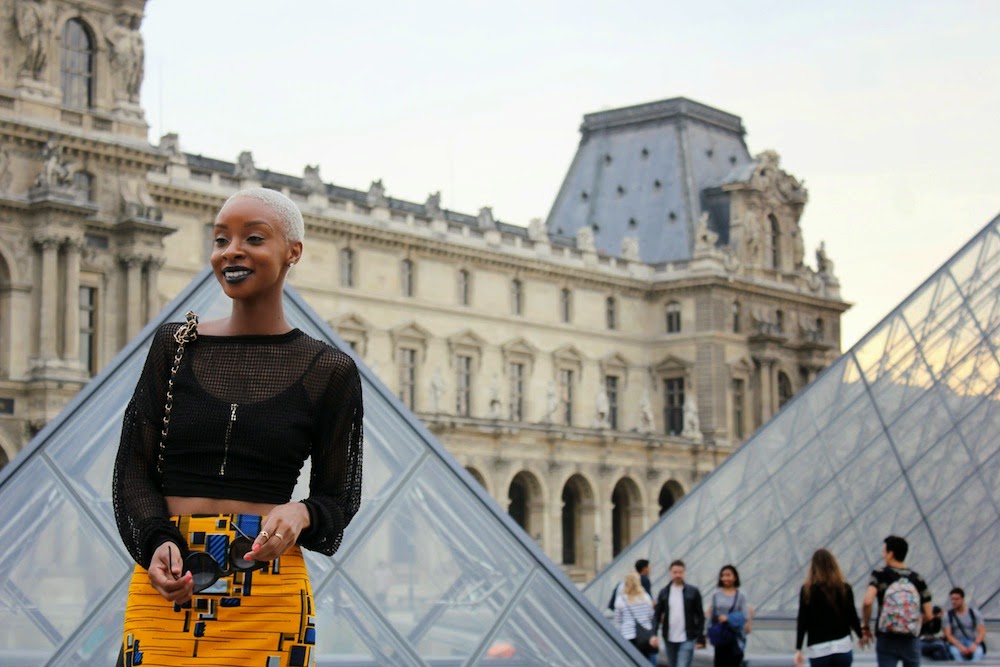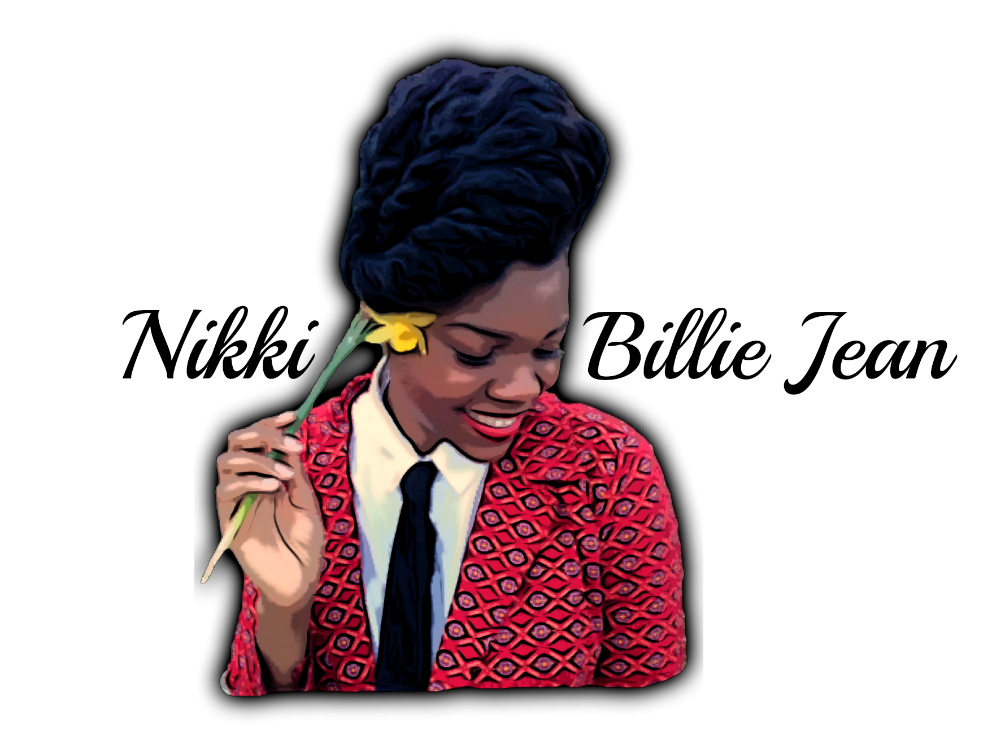 Nikki Billie Jean, Editor-In-Chief