Today's Ankara Street Style of the Day is Thoughts, Curves & Ankara.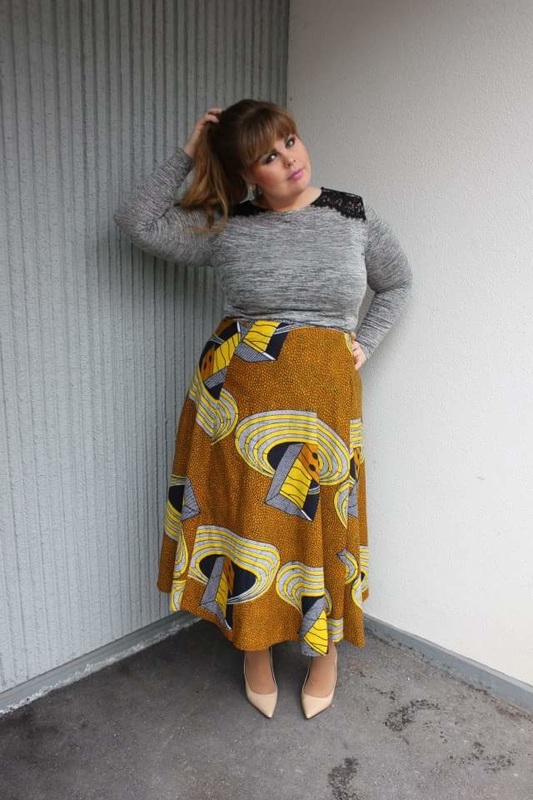 On
her blog
she says, "This look was inspired by all those ridiculously good-looking women who post their pictures on Instagram, Pinterest, Facebook, etc. fashion blogging sites with their hot bod's, Brazilian weave-ons, eyebrows on fleek, ankara on point. "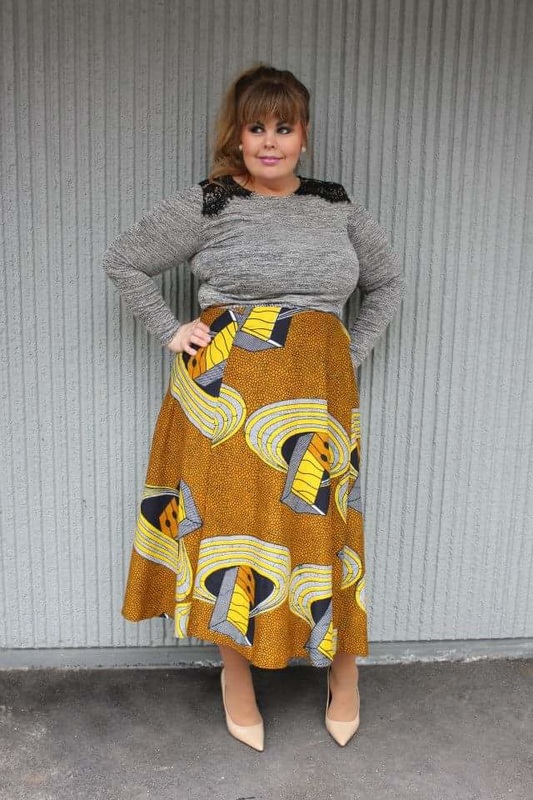 She also says,"I am also on a mission to prove to the world that yes, we plus sized women can rock different types of outfits, styles and look illegally good too…just like them slim sistas killing it!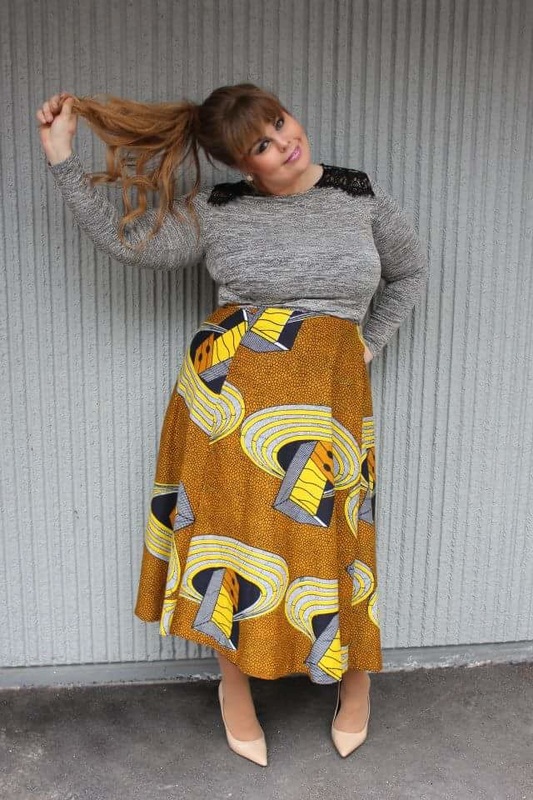 "We all just beautiful and we are to embrace that."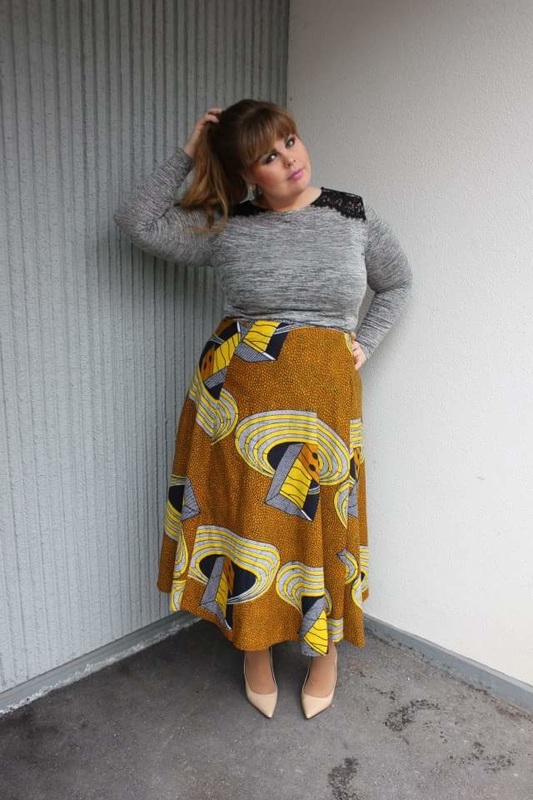 "So yes, I am officially plus-sized african fashion advocate." The skirt was made by her designer, stylist and blogger friend Liz.