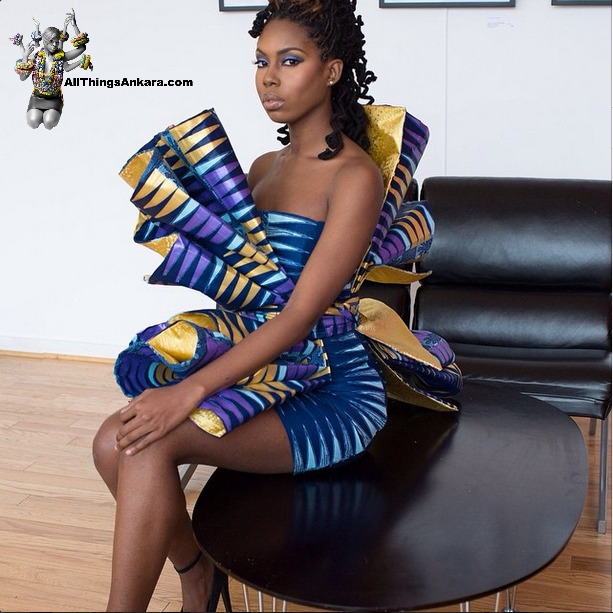 Today's Ankara Product of The Day is Simply Cecily's Innovative Deep Ruffle Dress.
I saw this dress back in February, on Fox 5 DC, during Africa Fashion Week D.C.'s featured designers segment.
Dresses usually have ruffles on the front towards the side
but Simply Cecily took it up a notch
and made them oversized and also featured ruffles on the back of the dress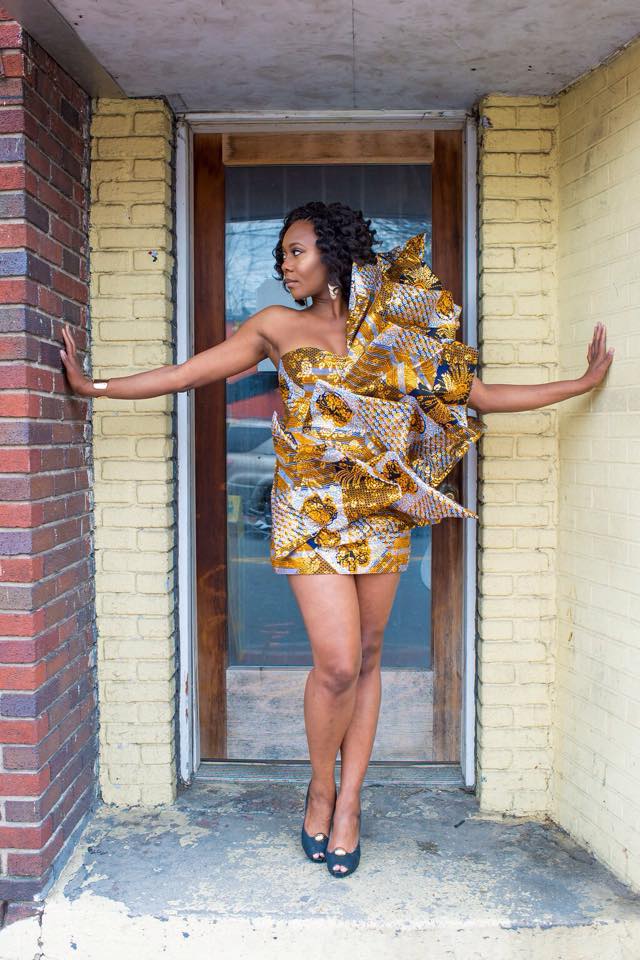 Here is another dress from her collection!
I love the fabric of this dress
Very regal!
Check out more info on Simply Cecily below: