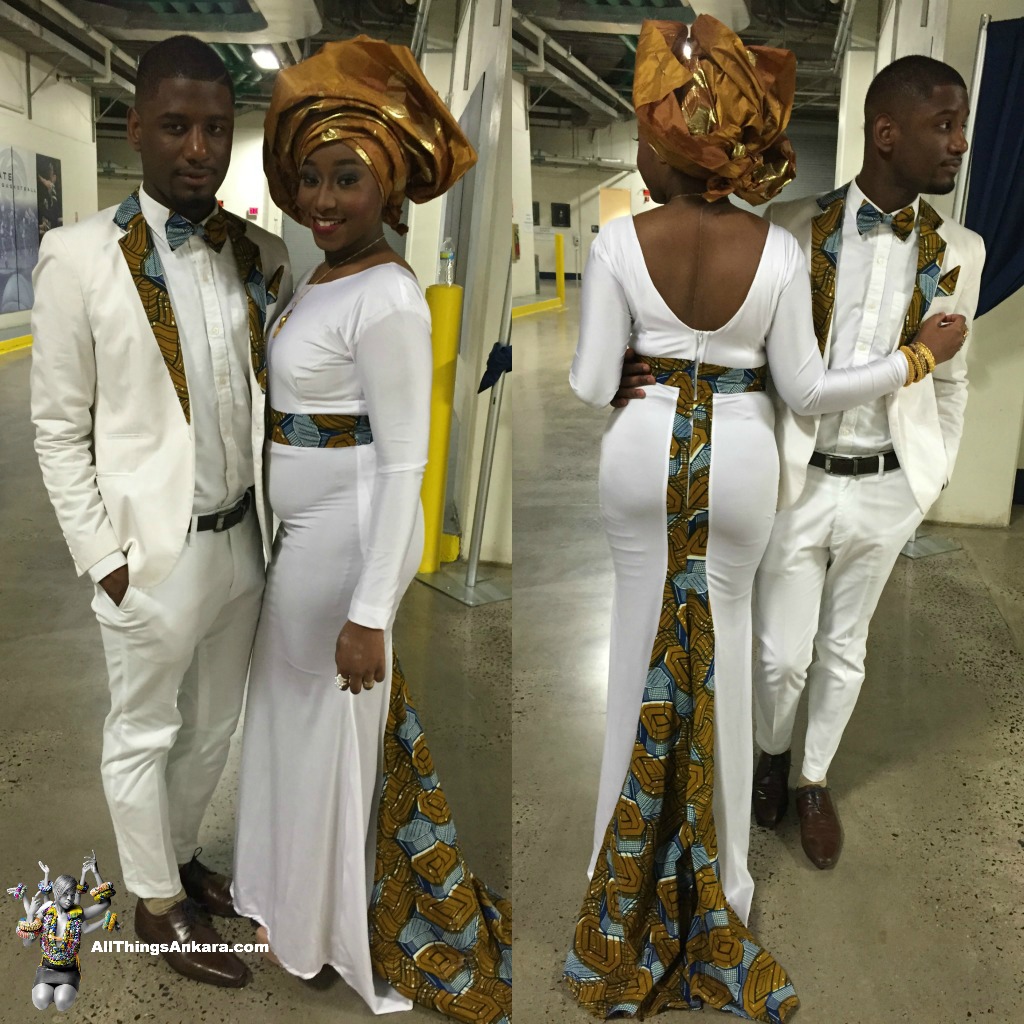 HOTNESS ALERT
SOMEONE PLEASE PASS ME A CUP OF WATER!!!!
I love white clothing!
It is very refreshing and versatile!
You can dress it up & down and it is the perfect canvas if you
want to add a burst of color to your outfit!
The burst of color in this case is Ankara Print Fabric!
I do not think I have seen all white and Ankara
executed in such a great fashion!
Lerell and Hasna truly and undeniably look immaculate!
Lerell is wearing an all white suitwith touches of Ankara on the lapel.
He finished off his look by wearing a bowtie and pocket square!
Hasna is wearing a white gown with hints of Ankara on her waist and train!
She finished off her look with Gold Accessories and a Gele .
Nice one Hasna and Lerell!
Check out more photos and info below: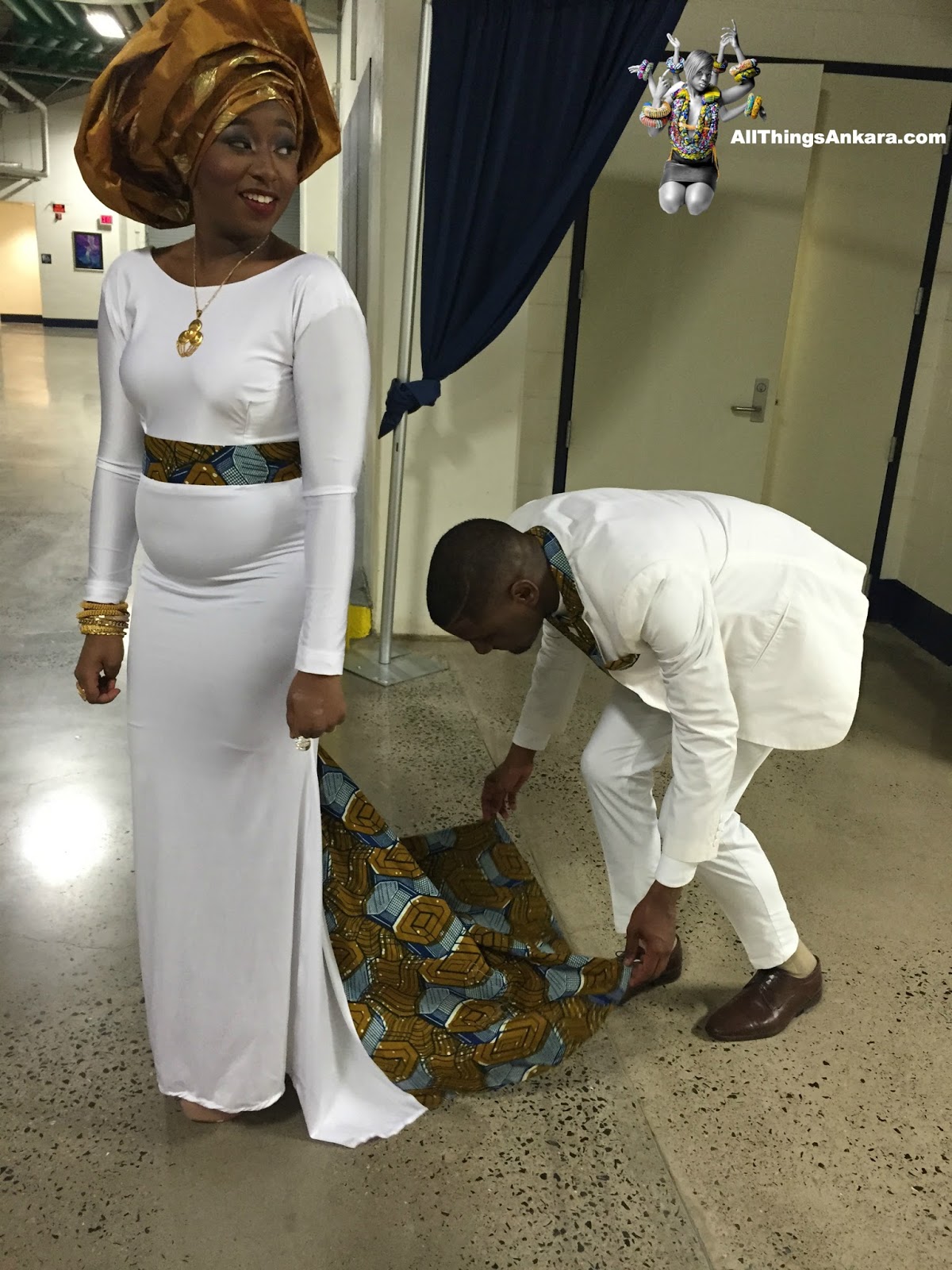 Follow Lerell's Designer
Follow Lerell and Hasna