Yesterday, my brother Nick went to prom. He is a senior at my alma mater Archbishop Carroll High School in Washington, D.C.
 Being the queen of ankara print fashion, I wanted to make sure him and his prom date looked superb in true elegant ankara style.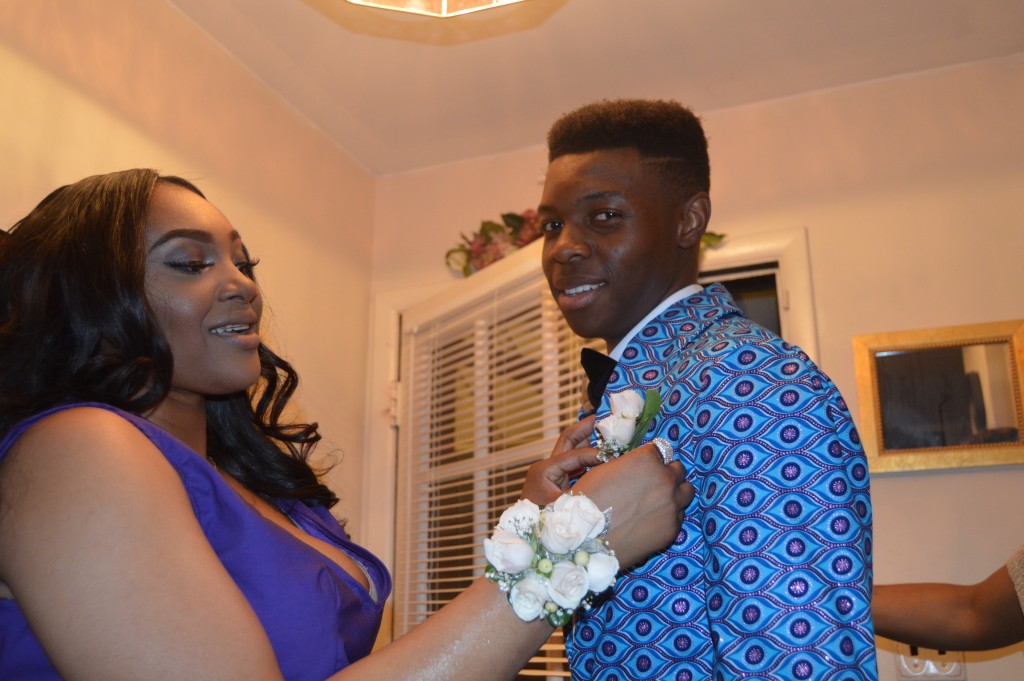 The suit and gown was designed and handmade by me, yours truly.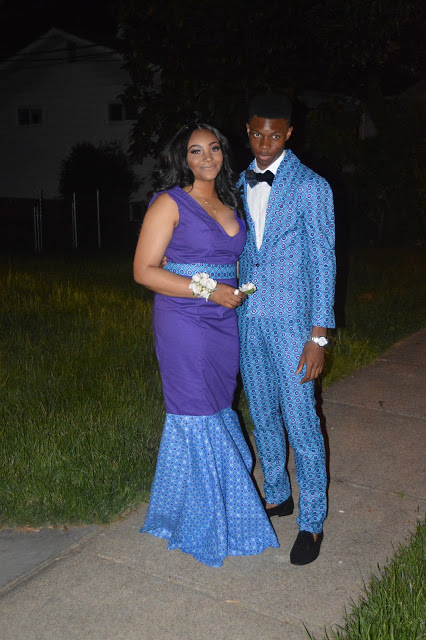 This was the first time I made a suit and gown.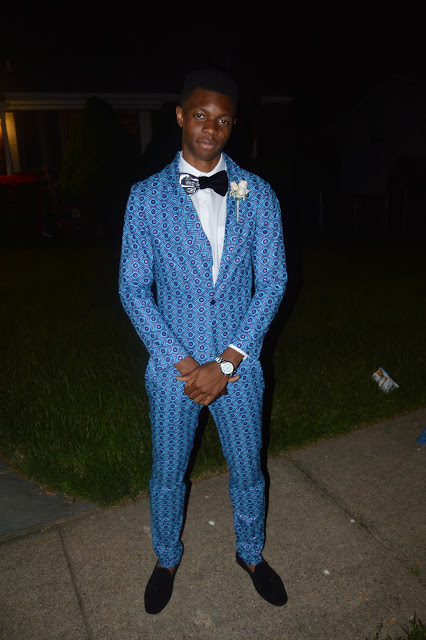 My brother is wearing a fitted ankara print two piece suit with a suede & chrome silver chrome bowtie, with black loafers for my brother.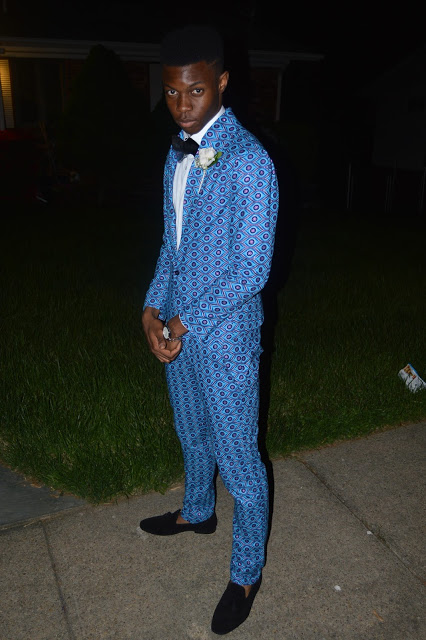 His prom date is wearing a purple gown with ankara print details on the waist and bottom of the gown.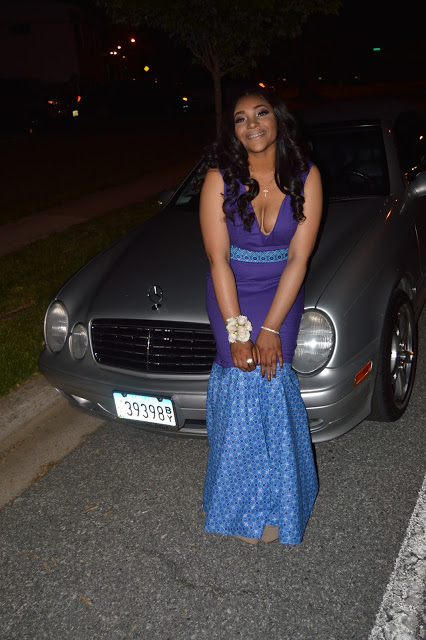 It took me 2 days to make the gown, suit and bowtie.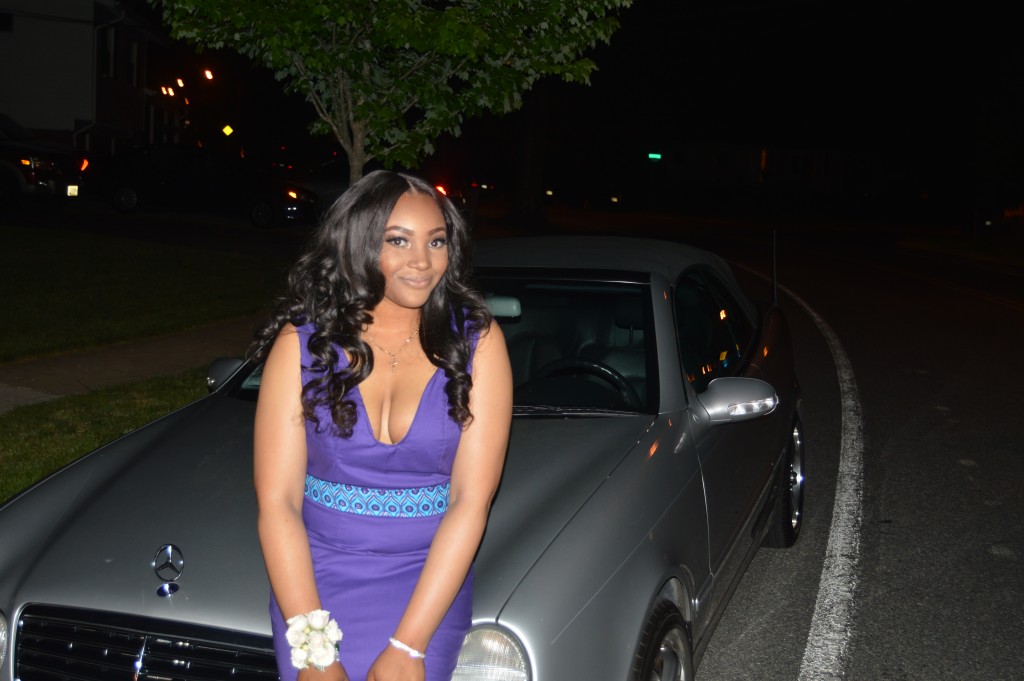 I think I did an awesome job. Especially for someone who started making bowties 2 years ago! *Pats self on back.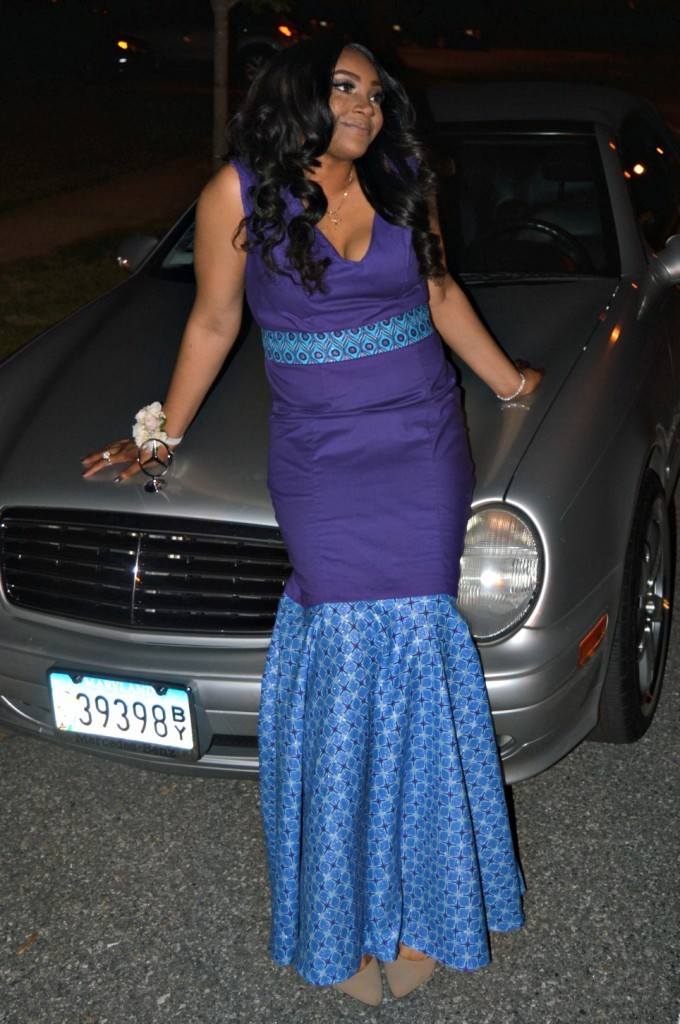 My dad went crazy when say the outfits, so that was a plus.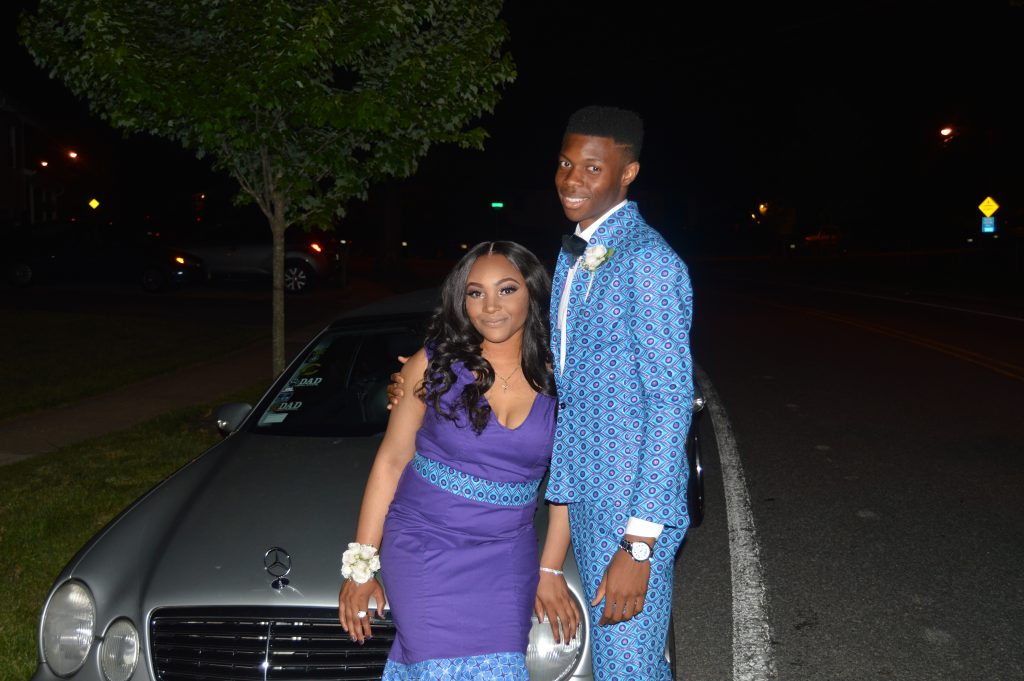 I have been getting ENDLESS compliments! Thank You everyone!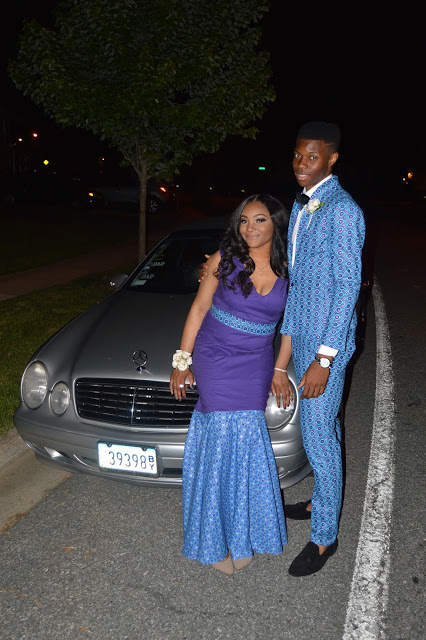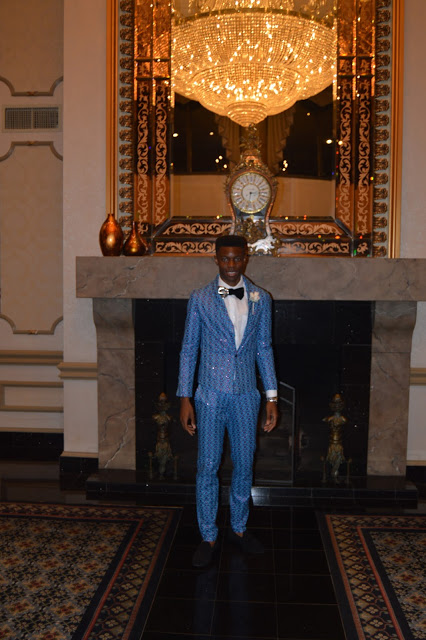 We found out this week that he is the Salutatorian for the Class of 2015. This means he has the 2nd highest GPA (Grade Point Average) out of the entire graduating class (4.1 out of 4.0 grade scale).  I am super proud of him!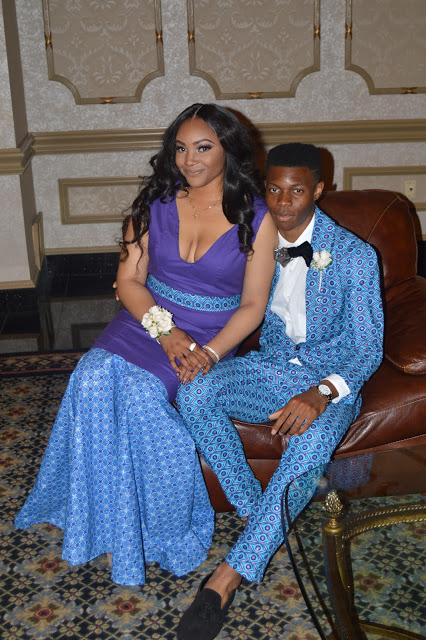 Credits