Jidenna and Fear & Fancy haven taken over Dubai. The tribe took a boat ride on the waters surrounding, Atlantis, The Palm, a UAE hotel resort. Jidenna and Nana are enjoying the ride in Asikere Afana ties.
Jidenna is also seen wearing the tie in Ebony Magazine's December 2015/January 2016 issue.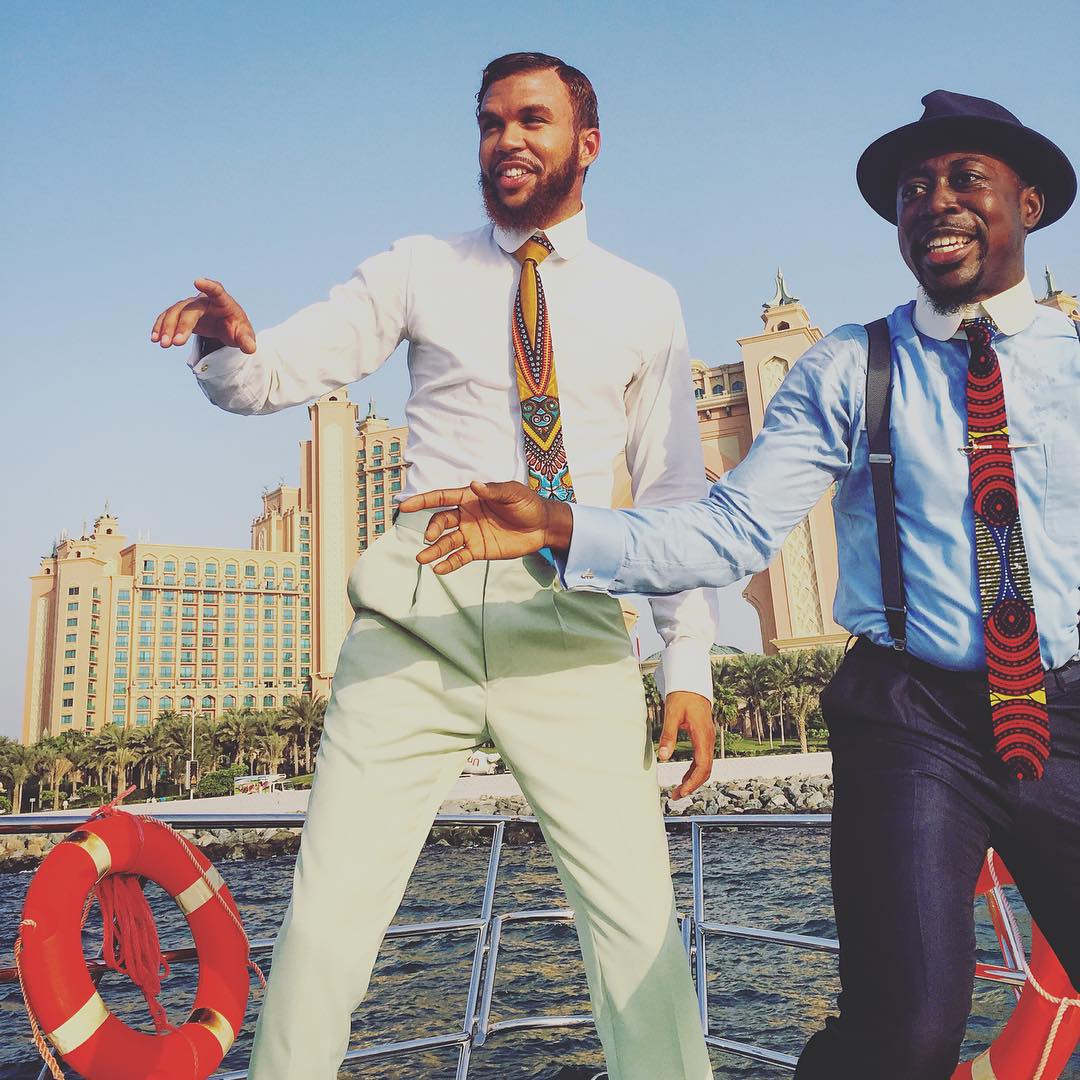 Watch as Jidenna and Fear & Fancy see the major sights during their whirlwind visit to the city of Dubai.