The finale of Miss Universe 2015 is currently broadcasting live from Las Vegas, Nevada, USA tonight. The show is hosted by the one and only Steve Harvey. Who will take home the big prize? We will find out tonight in a few!
The costumes for Miss Universe 2015 are amazing but my faves are Miss Nigeria and Miss Ghana's Costume. Miss Nigeria Universe, Debbie Collins, is wearing a red beaded and dashiki print gown.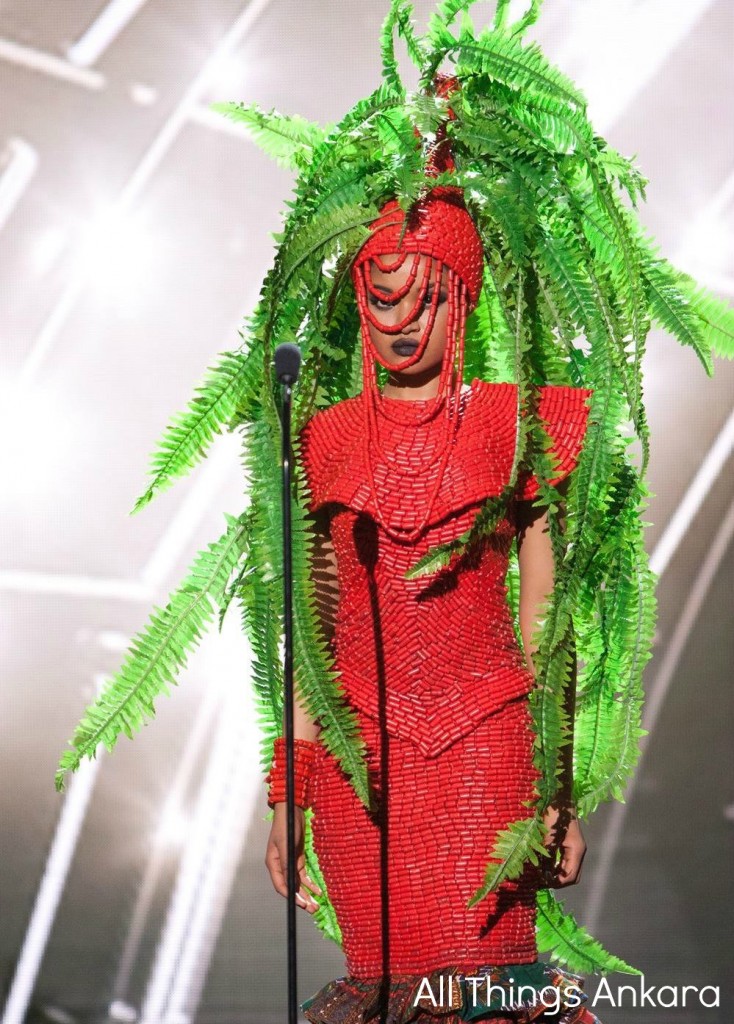 The red coral beads are worn by many brides for weddings and engagement ceremonies. Dashiki print is a popular print not only worn in Nigeria and Africa but all over the world. It is currently a trend in mainstream fashion.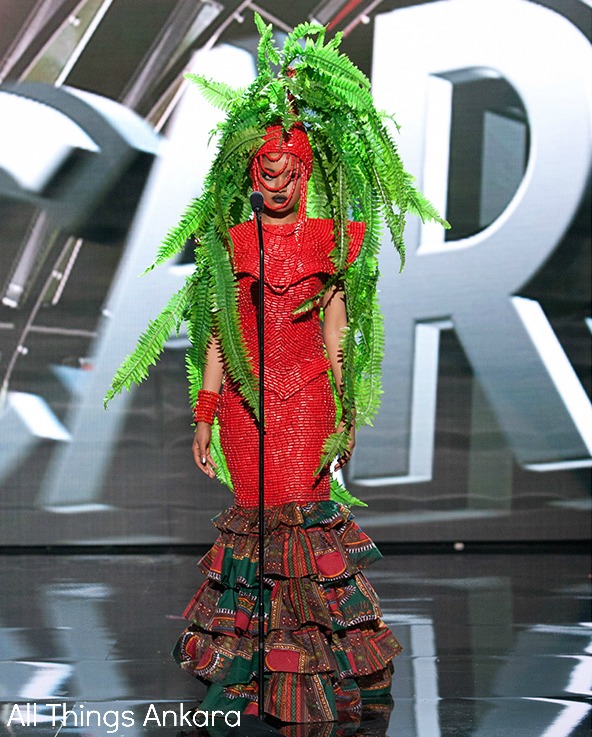 Miss Ghana Universe, Hilda Akua Frimpong, is wearing a kente print inspired costume with feather details.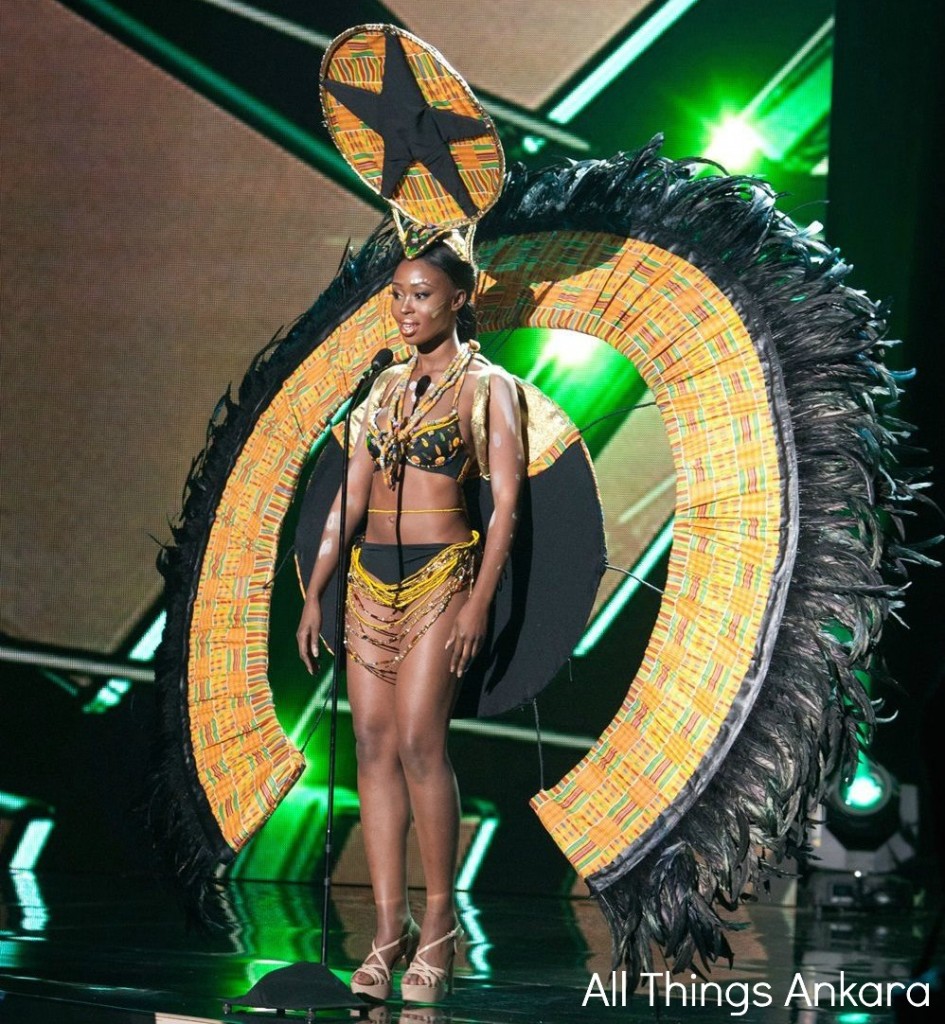 Kente is a popular fabric worn in Ghana and the black star is similar to the black five pointed star in the center of the Ghanaian flag. She is also wearing traditional Ghanaian beads on her neck.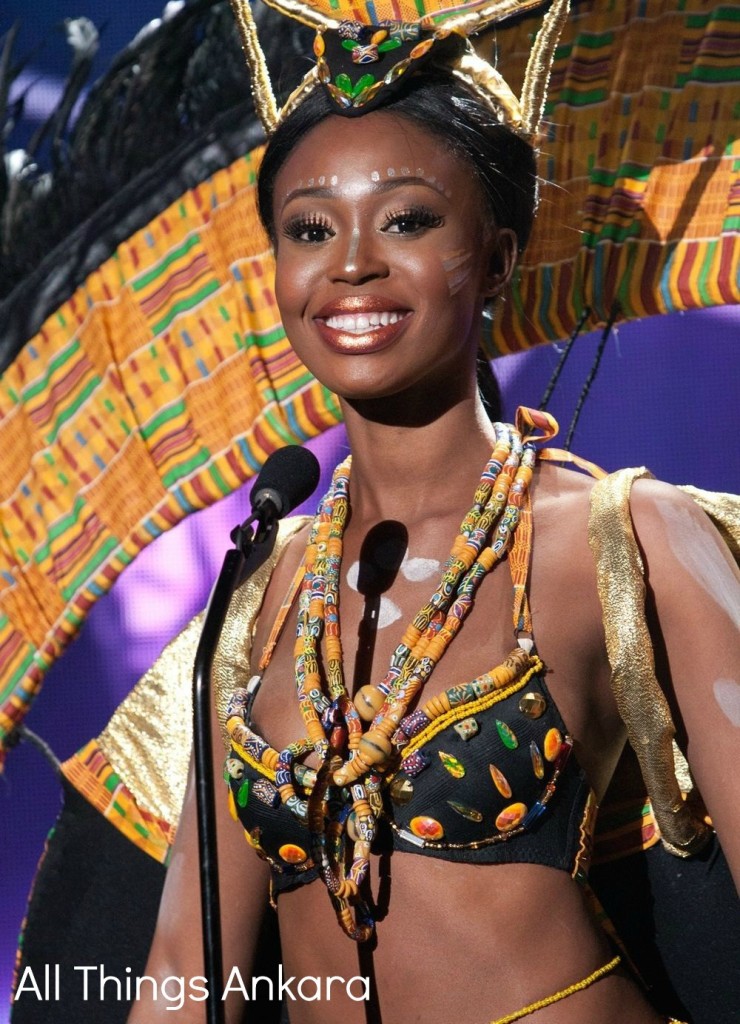 For More Info on Miss Universe go to www.missuniverse.com
*Photos Courtesy of Miss Universe*