Erica Campbell was spotted in a Chen Burkett Mel African Print Maxi Skirt.
The Mel Maxi skirt is a classic full skirt gently gathered and sits comfortably at the waist. The Mel maxi skirt boasts beautiful pink and blue hues, perfect for the warmer days ahead.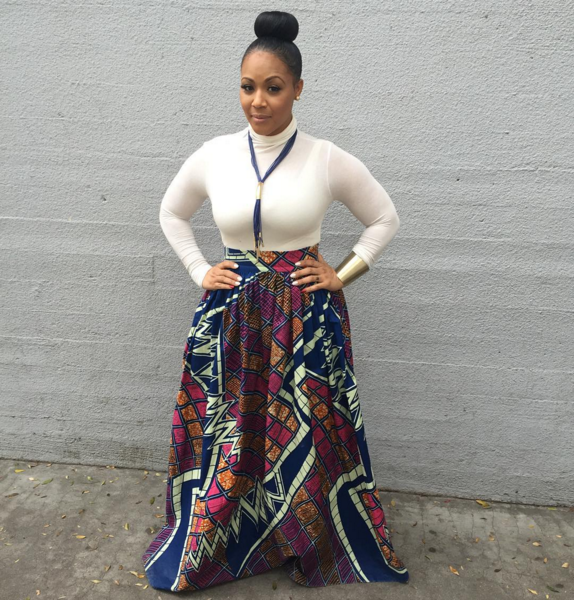 Back in 2014, Erica wore a Modahnik skirt to the 2014 Essence Festival. Check out the post here
The skirt is between $144-$164 and is available on Chen's Website and Etsy shop!
Original post on Instagram.