The Armani Teatro was Stella Jean's launching pad last season. That collection generated enough buzz to ensure that there was a decent crowd at her Fall show today despite the tough end-of-Milan fashion week time slot. Those who stayed in town to catch it were rewarded with a charming presentation, one that solidified Jean's whimsical, more-is-better aesthetic and delivered one of the season's surprising trends: animals.
If anything, this collection felt even more multilayered than her last. It being Fall, there were floor-scraping cardigan coats in bucolic intarsias and printed tights that matched the patterns on crinoline-lined skirts—along with natty tailoring in colorful tweeds and plaids that added an element of newness to a mix that leaned heavily on Jean's African wax prints. That said, the wax prints are her unique selling point. They were vibrant and gorgeous.
As for the animals? They officially became a thing yesterday when Dolce & Gabbana put embroideries of squirrels, foxes, and owls on their runway. Jean's weren't just woodland creatures. She had impressively plumed roosters, what looked like an egret, and giant koi. We're on the fence about animals on clothing, but a quick post-show survey revealed that key retailers are sold on it.
See photos from the collection below: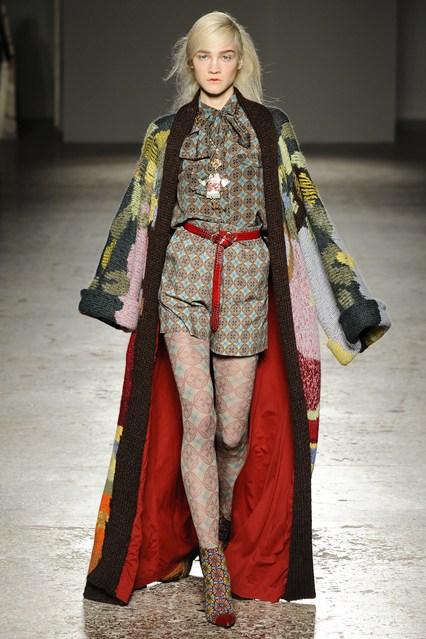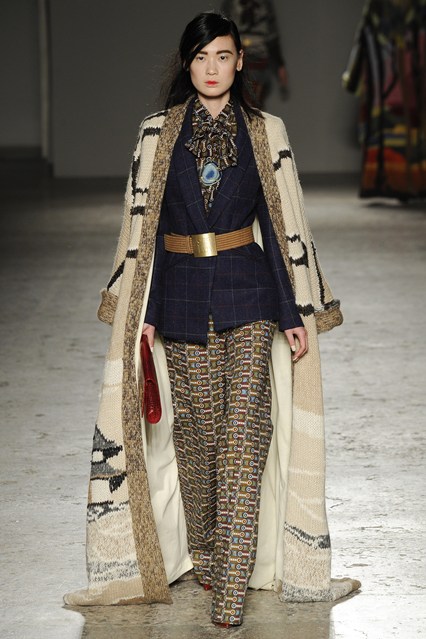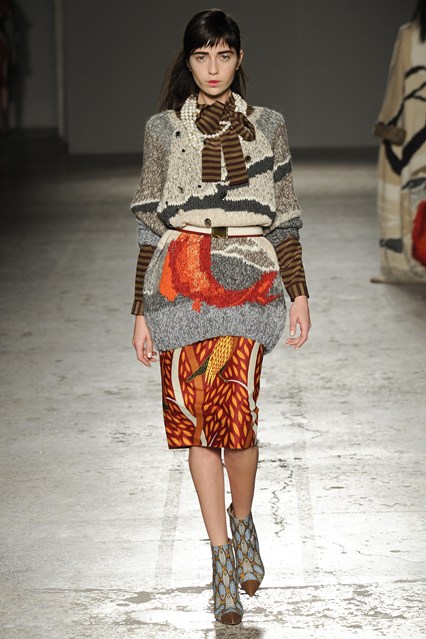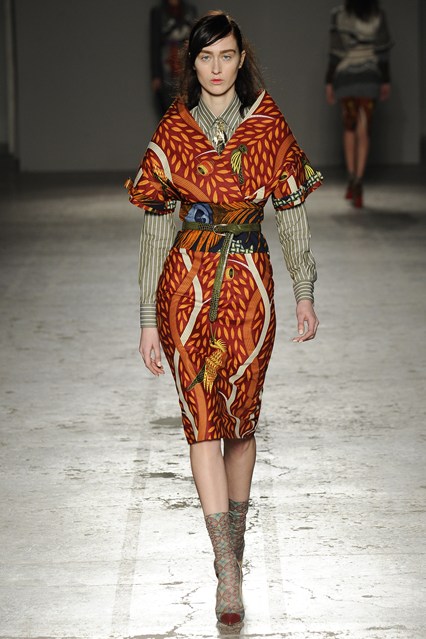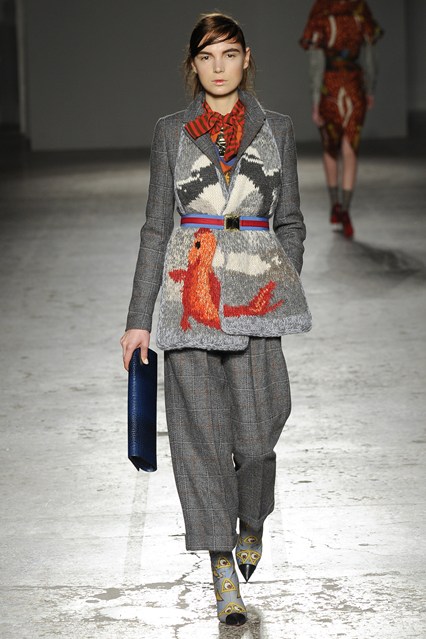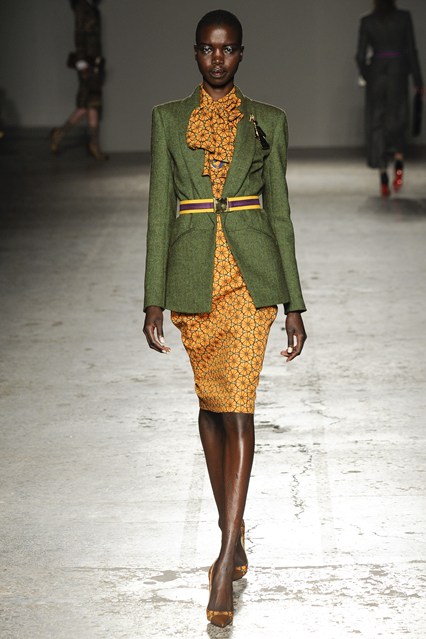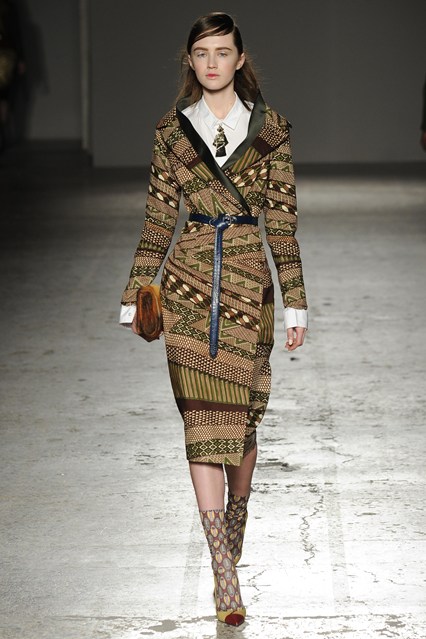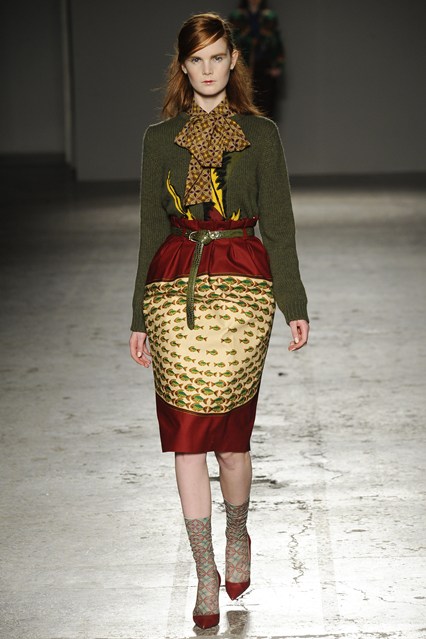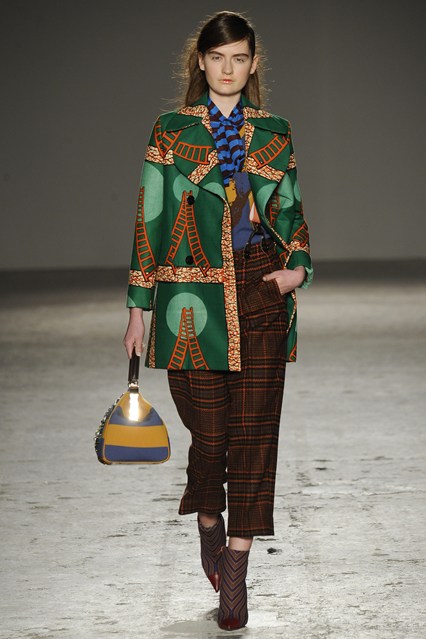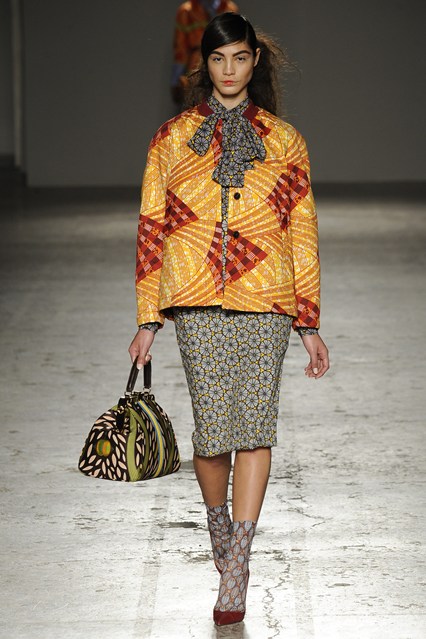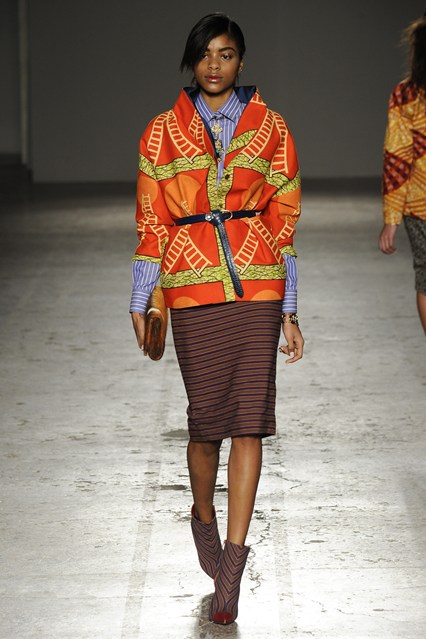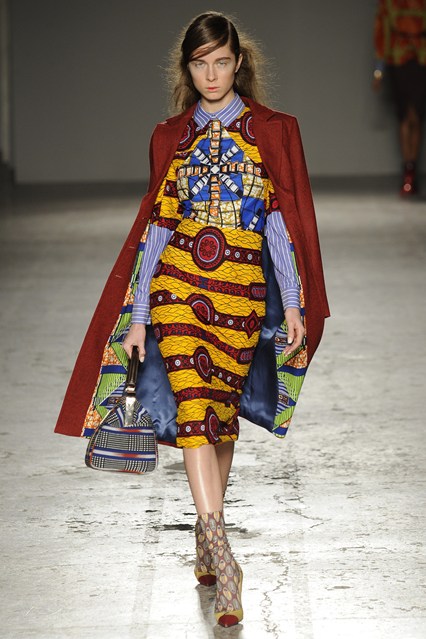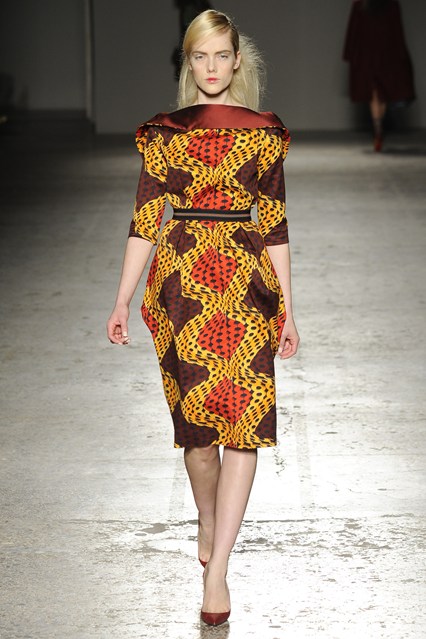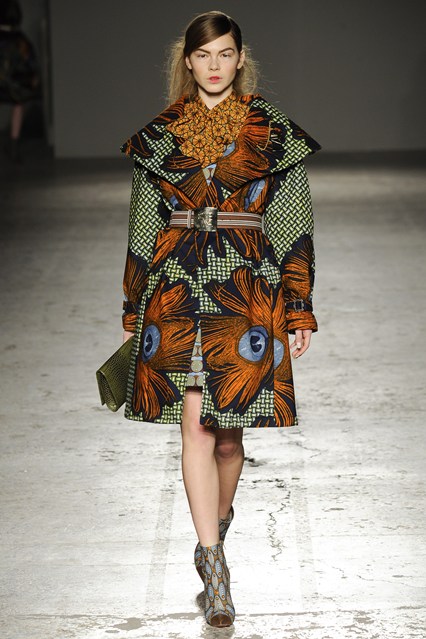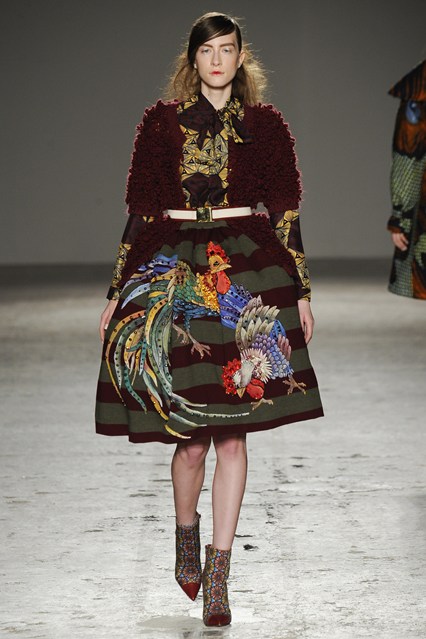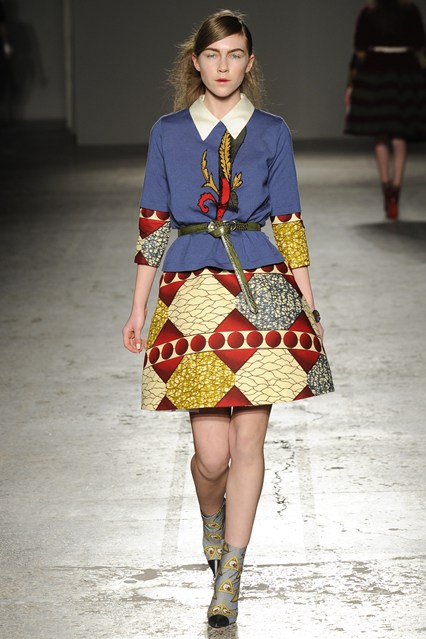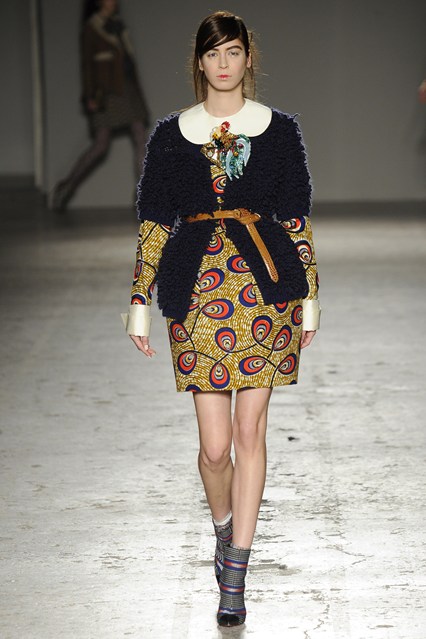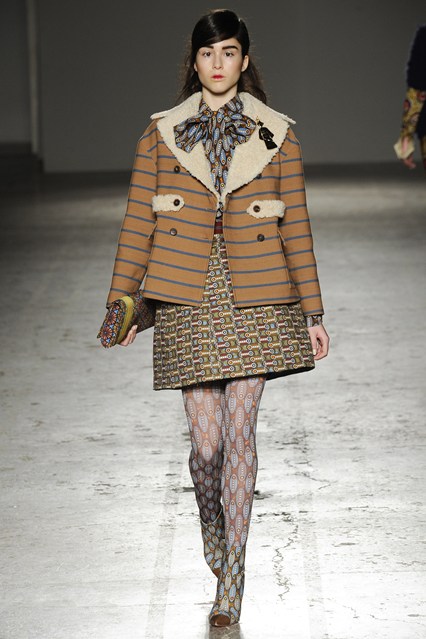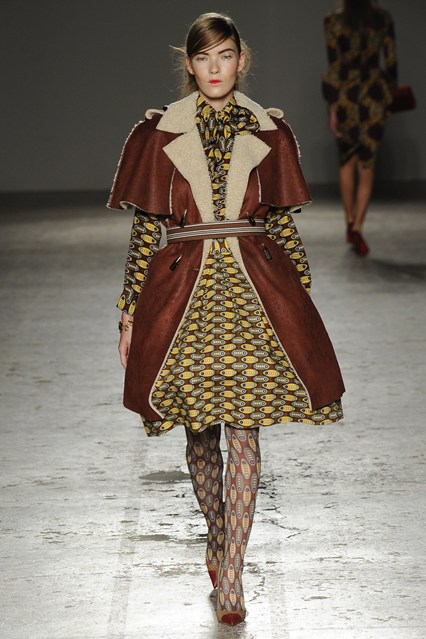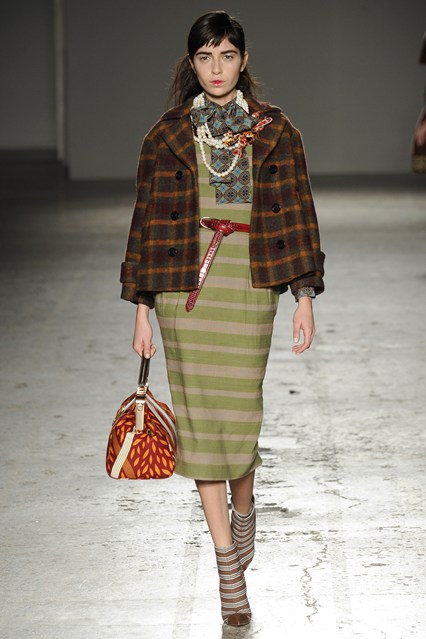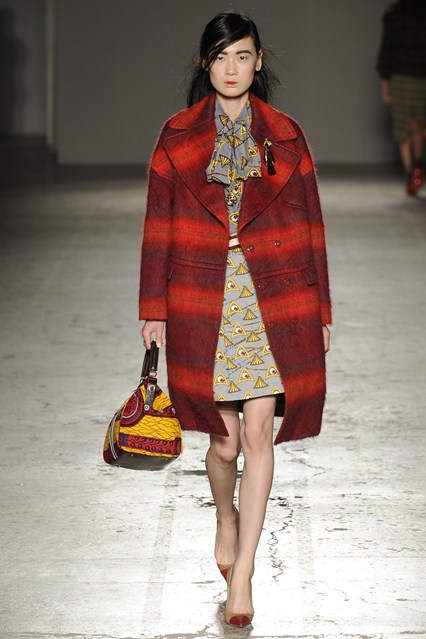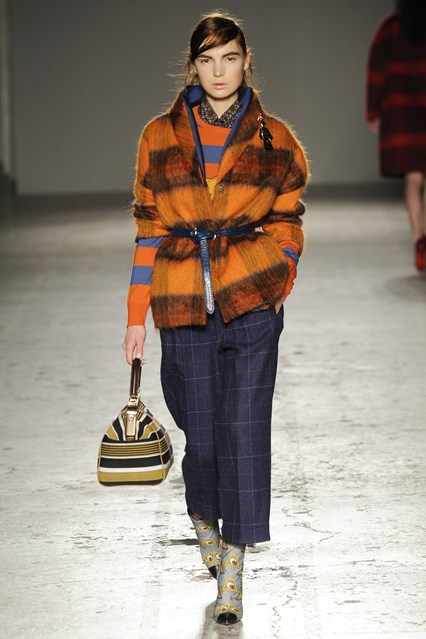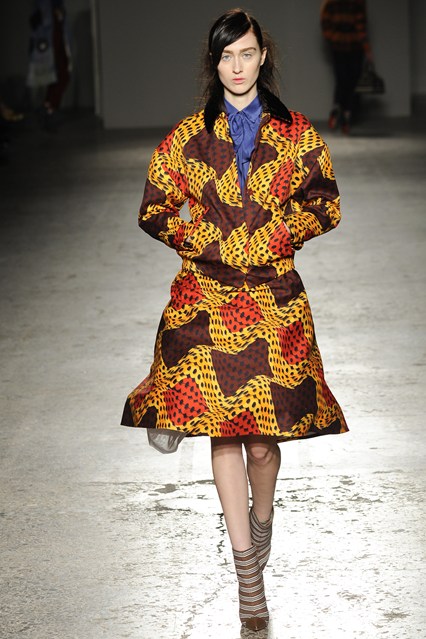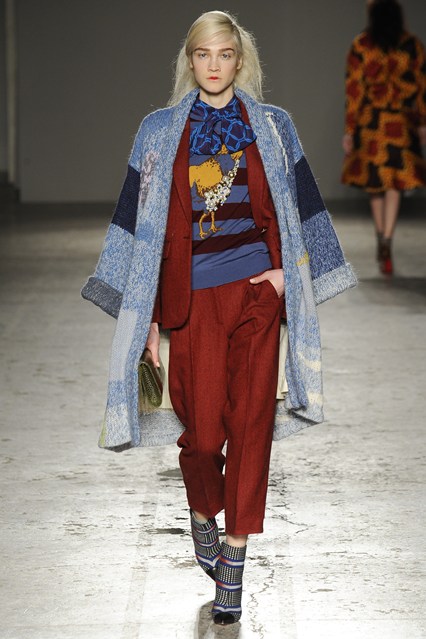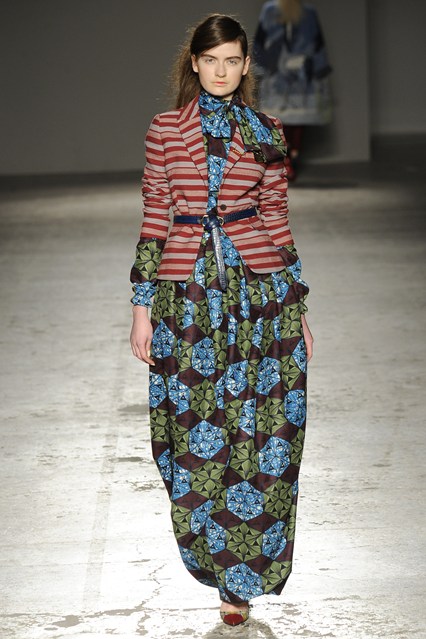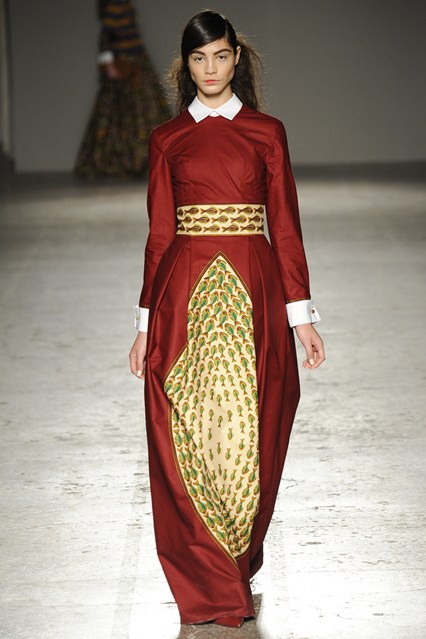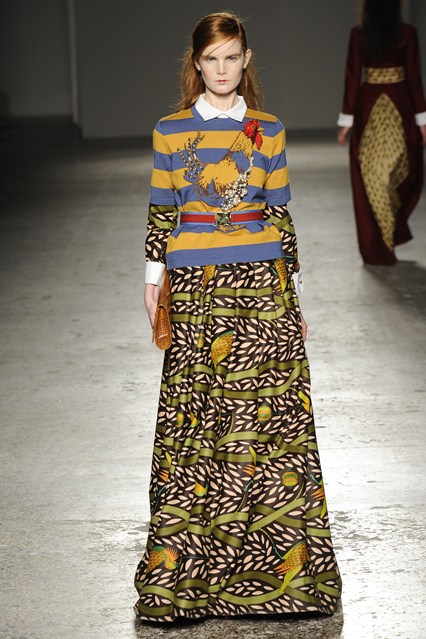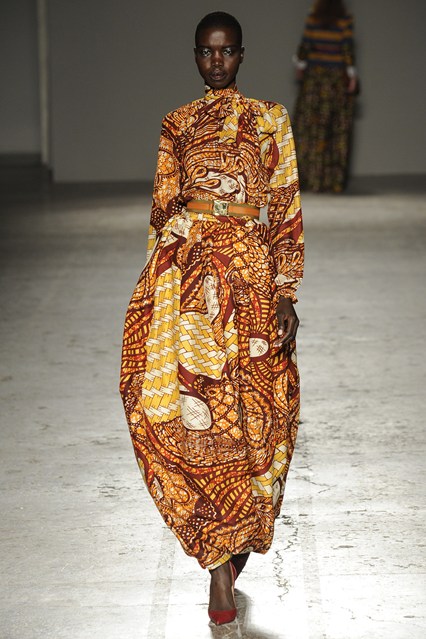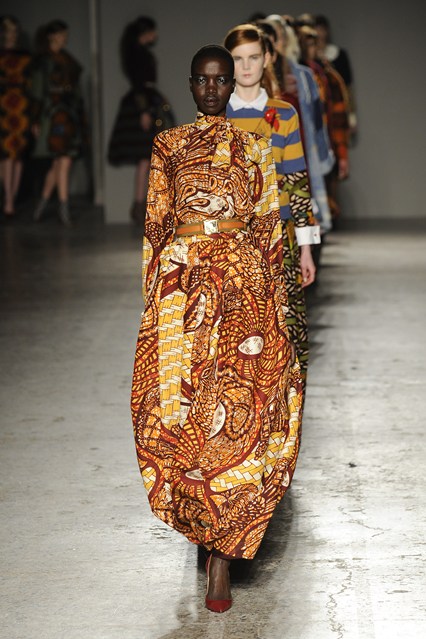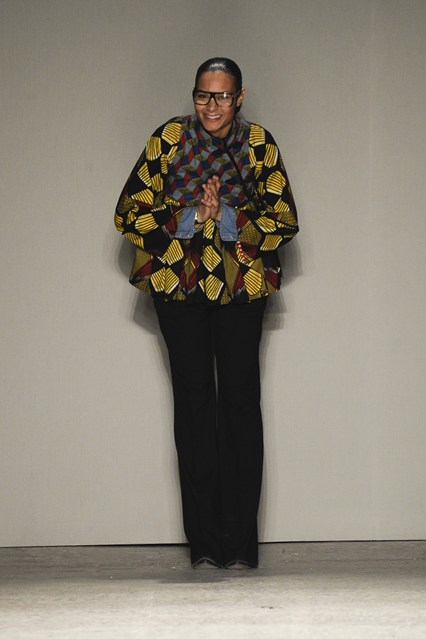 Watch the video of the collecton in action below:
For more info on Stella Jean go to stellajean.it
Source: vogue.com