Mark your calendars for April 23rd, 2016 as The GWB Commission, brings you their annual gala celebrating Sierra Leone's 55th year of independence. The 7th annual Green, White, & Blue Ball will take place at the elegant and dynamic music entertainment concert hall, The Fillmore Silver Spring.
The GWB Commission has released 3 of 11 images depicting the vision of ONE Sierra Leone accompanied by beautiful poems by Akindele Decker reflecting the differences that ultimately bring Sierra Leoneans together.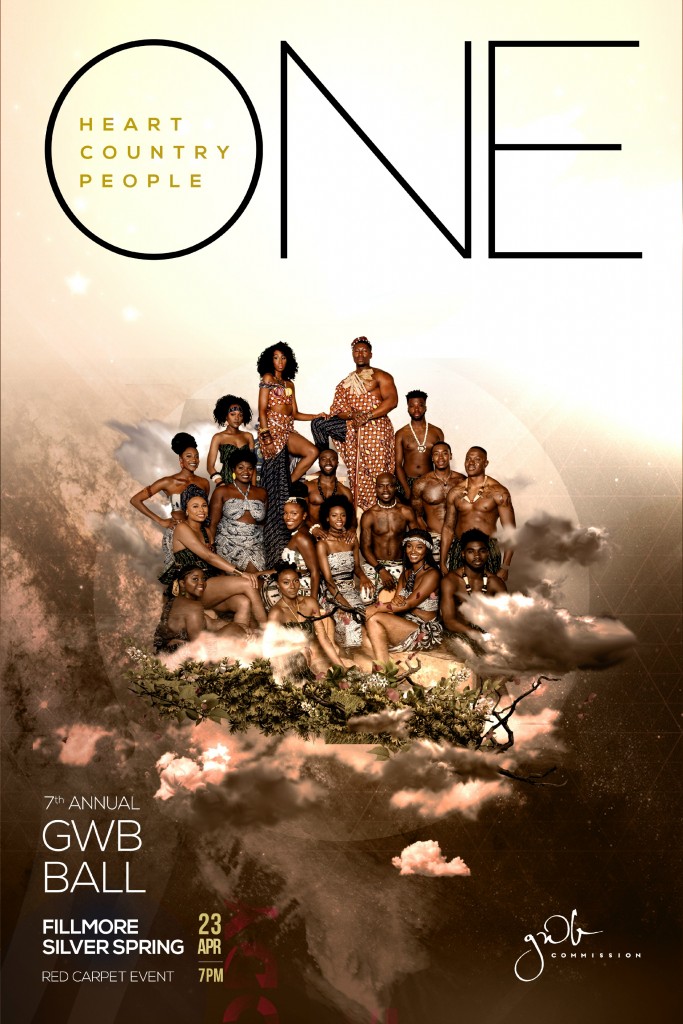 This night of cultured elegance will feature upbeat sounds provided by DJ No Name, DJ JasonX and DJ JNYCE as well as a live surprise performance by Sierra Leonean artists.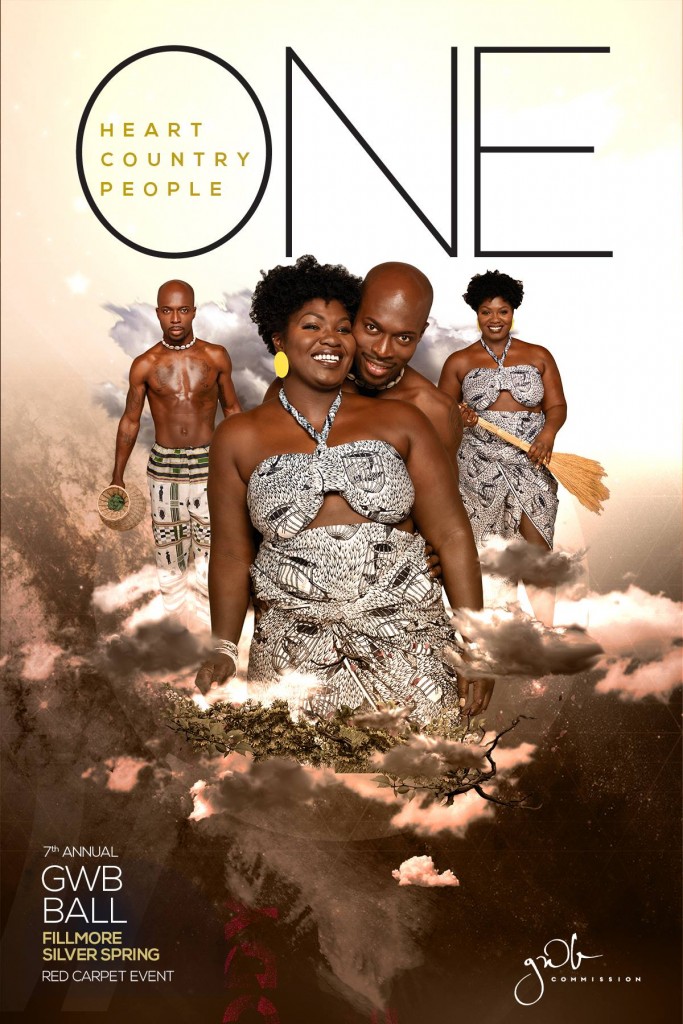 For the 7th Annual GWB Ball, The GWB Commission's campaign for a ONE Sierra Leone is a call to action to bring Sierra Leoneans together as ONE heart, ONE country, and ONE people first and foremost in the name of Sierra Leone's betterment, prosperity, and future.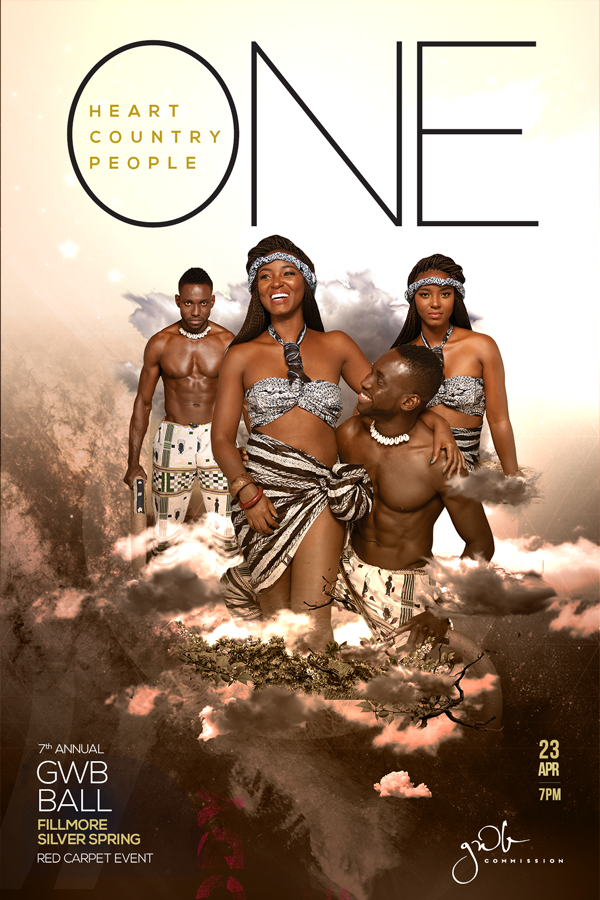 "This campaign is a representation of what we want to see Sierra Leone as, but also keeping true to our respective traditional cultures and traditions. After all, what makes Sierra Leone special is the fact that we are a tiny melting pot of differences yet we are very tolerant of one another." says Co-­Chair and marketing director Sarran Lan Jabbie.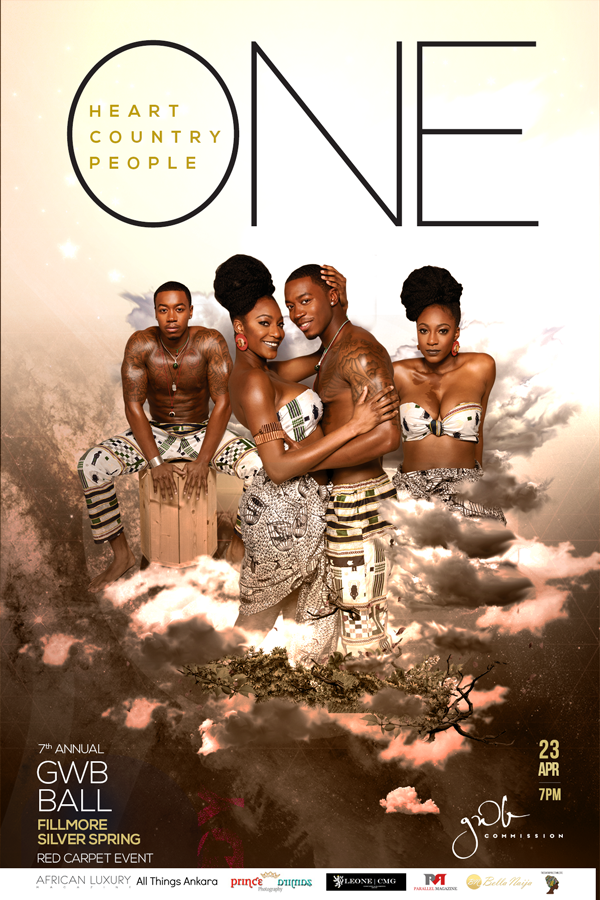 Patrons who are eagerly awaiting the comeback of The GWB Ball will have the opportunity to grace the red carpet and display their elegant attire during the two ­part reception and gala highlighting Sierra Leoneans making laudable efforts in the community with an awards ceremony spotlighting unsung heroes. As a precursor to the ball, there's something for everyone during The GWBX events hosted by the commission during the week of April 18th.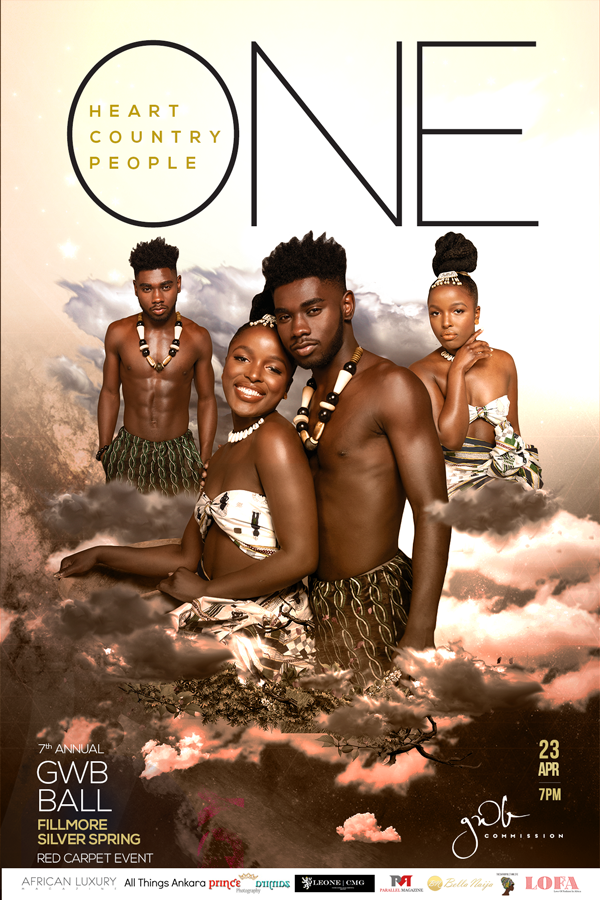 GWB Ball 2016 partners include: Prince Zamira Photography, Restycle, Khristopher Aiyeh, Bee Sistars alongside media partners BellaNaija, Parallel Magazine, African Luxury Magazine, All Things Ankara, Leone Consulting & Marketing Group, AFWDC and LOFA Magazine.
For a list of events, dates, and tickets visit www.thegwbball.splashthat.com. For information on sponsorship opportunities and media partnership please contact: [email protected] or [email protected]. For a recap of our past GWB Ball please visit http://www.gwbcommission.com/work