Happy Friday Ankaranistas!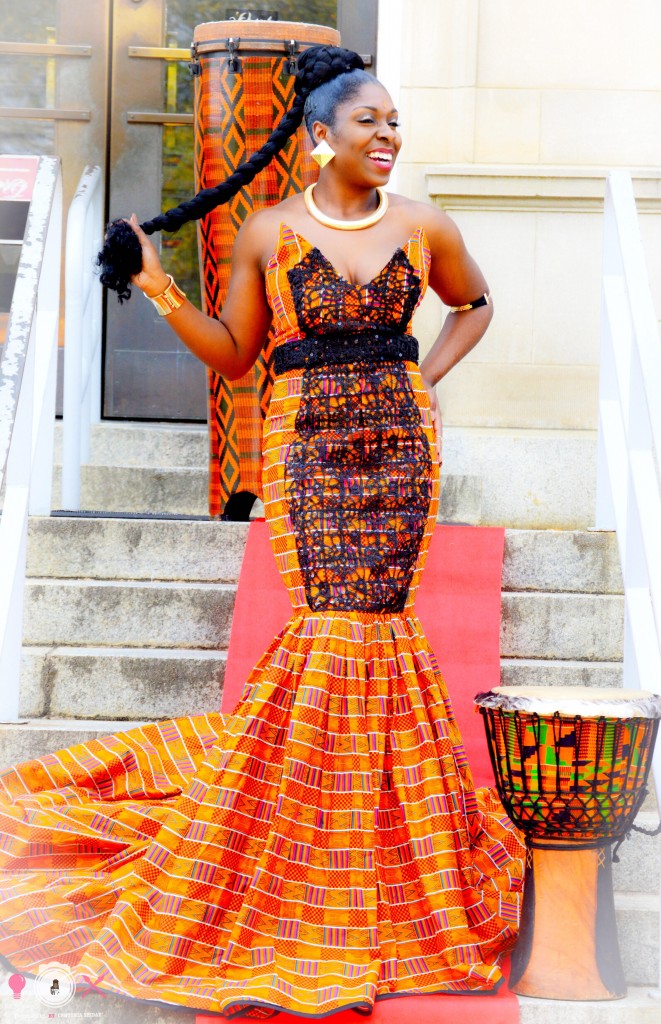 Prom season has officially started. I am excited to see all of the 2016 prom looks. We are starting this year's prom feature with Lexi Paul and Jhi'Shawn Taylor from Cordele, Georgia.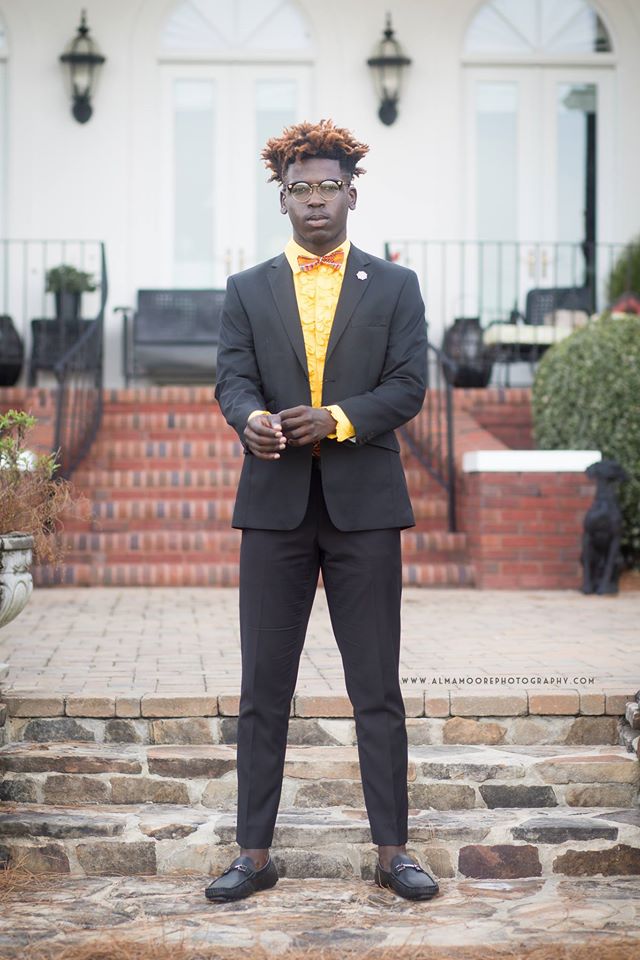 Lexi Paul and Jhi'Shawn Taylor attended Crisp County High School's prom in true style.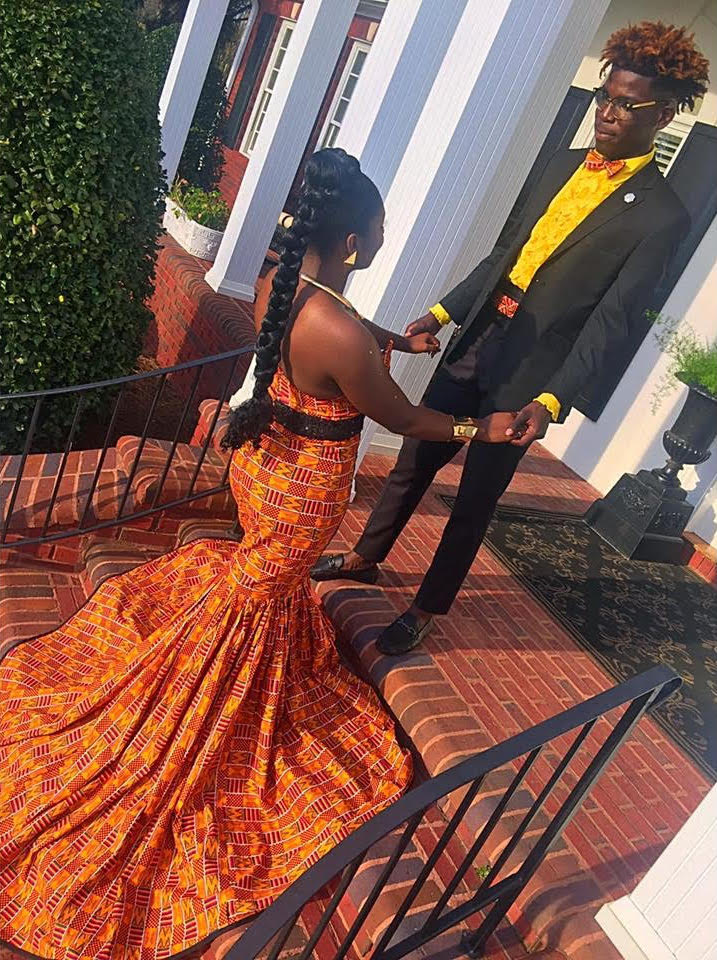 Lexi is wearing a kente print gown with black lace detailing by OhemaaCloset. Jhi'Shawn Taylor is wearing kente print bowtie and cummerbund. Lexi's prom dress was inspired by Jesssica's Chibueze's gown for All Things Ankara Ball 2015.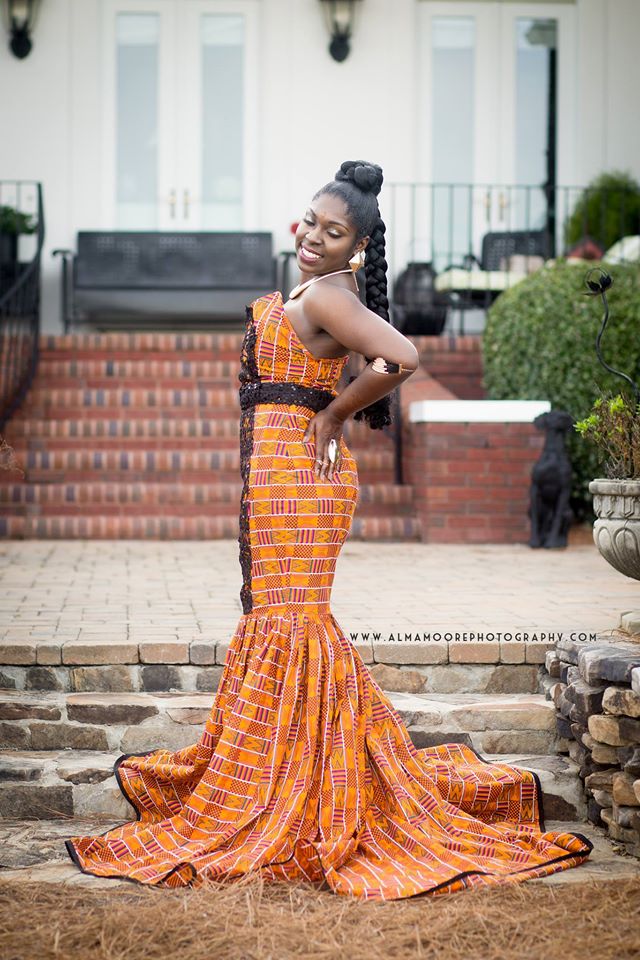 Lexi told All Things Ankara, " I wanted to wear something different that I knew no one else was expecting me to wear. I also wanted to embrace my African culture more and represent the queen I am. "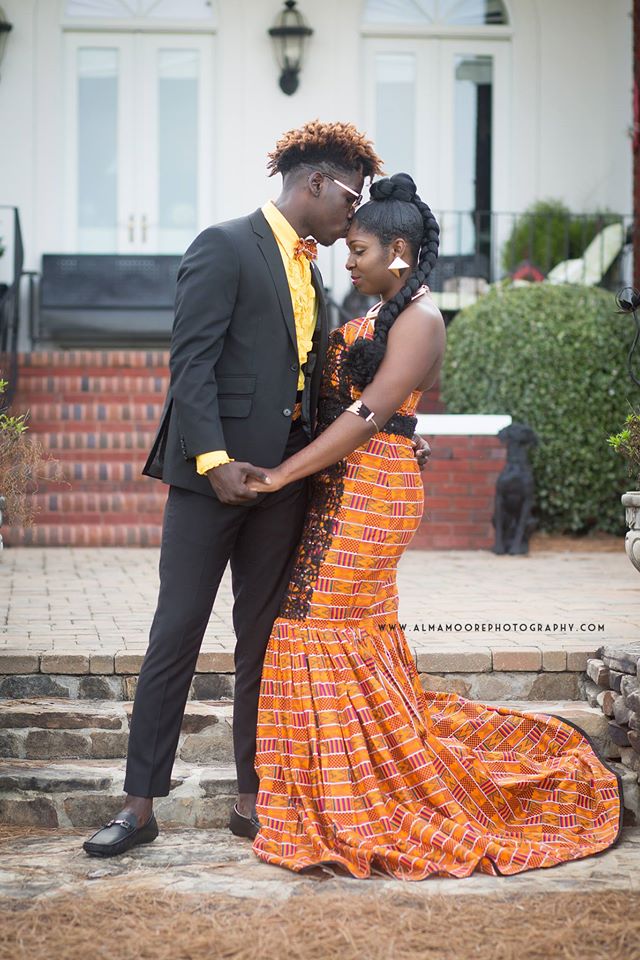 Photos were taken by Alma Moore Photography and Centonia Shidae Photography.
Thank you for submitting your photos Lexi. You and your prom date look amazing. If you wore an Ankara print outfit to prom, please submit your photos to, [email protected]