Happy Monday Ankaranistas! Prom season is underway and I am seeing many ankara print looks this year. Definitely more than last year. (yay!) I totally wish I could go to prom again.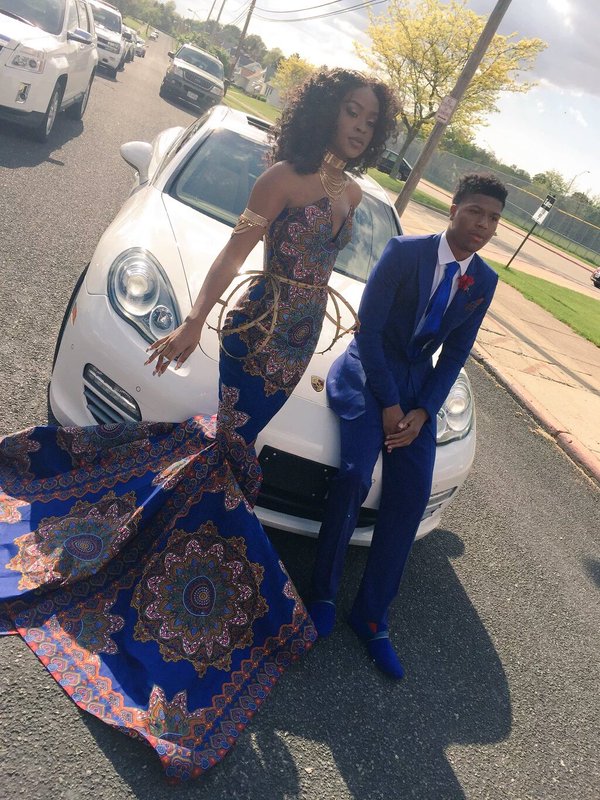 On Friday, May 13th, Makalaya Zanders & Charles Jackson attended Garfield Heights High School's prom at Cleveland Browns' Stadium in Cleveland, Ohio.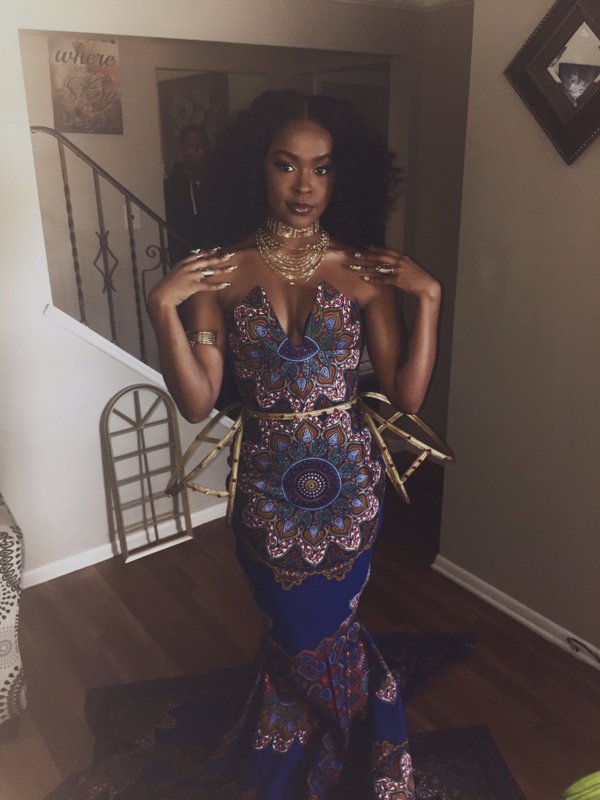 Makalaya's gown has gone viral, officially breaking the internet.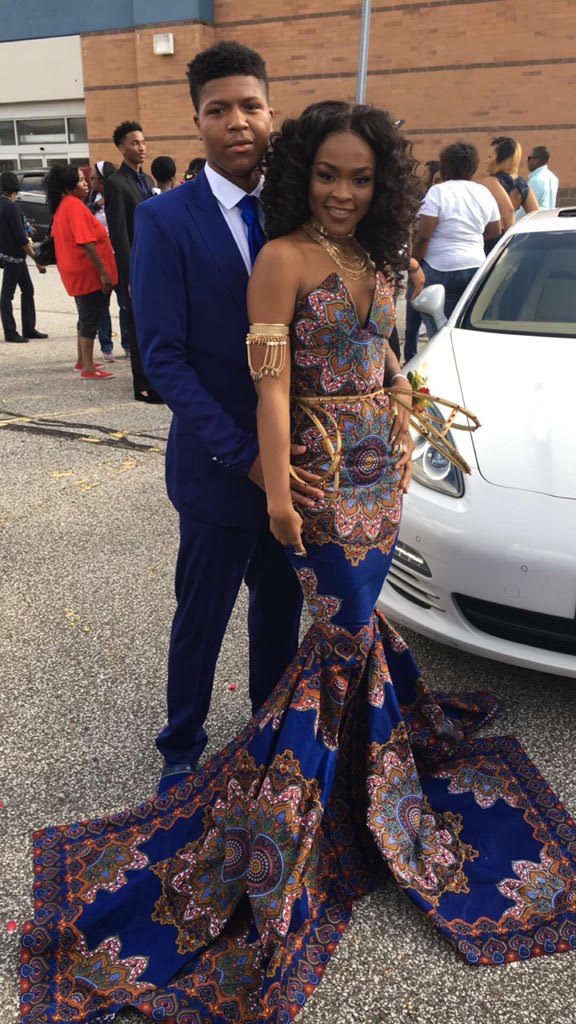 Her gown and her prom date's suit was inspired by Jessica Chibueze's gown and Jidenna's suit for All Things Ankara Ball 2015.
Your dress has been my favorite inspired one so far! 🏆https://t.co/AZFQpesVnx

— Plain Jane Igbo Babe (@Jessnnecee) May 14, 2016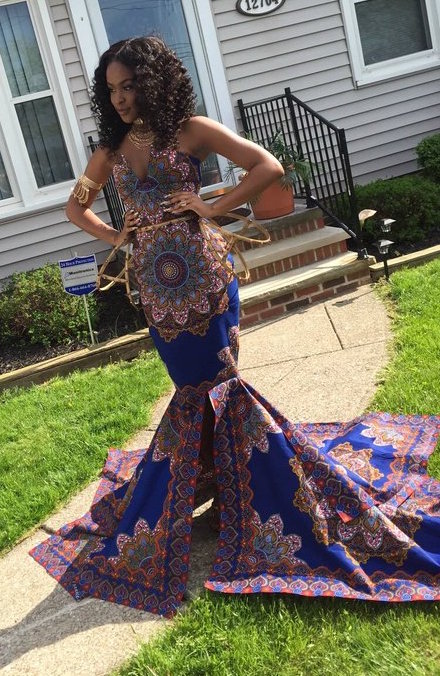 She is wearing a royal blue java ankara print gown with a front slit mermaid bottom. The statement piece is the removable futuristic waist belt.
So chic.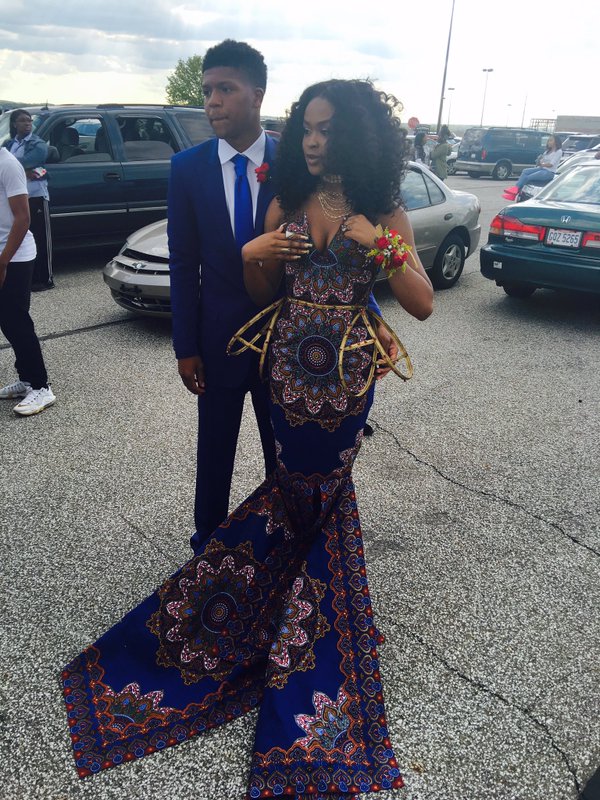 Her gown was designed by Cleveland fashion designer, DeAndre' Crenshaw of IndelibleDC. Makalaya's gown so far is my favorite prom gown this year.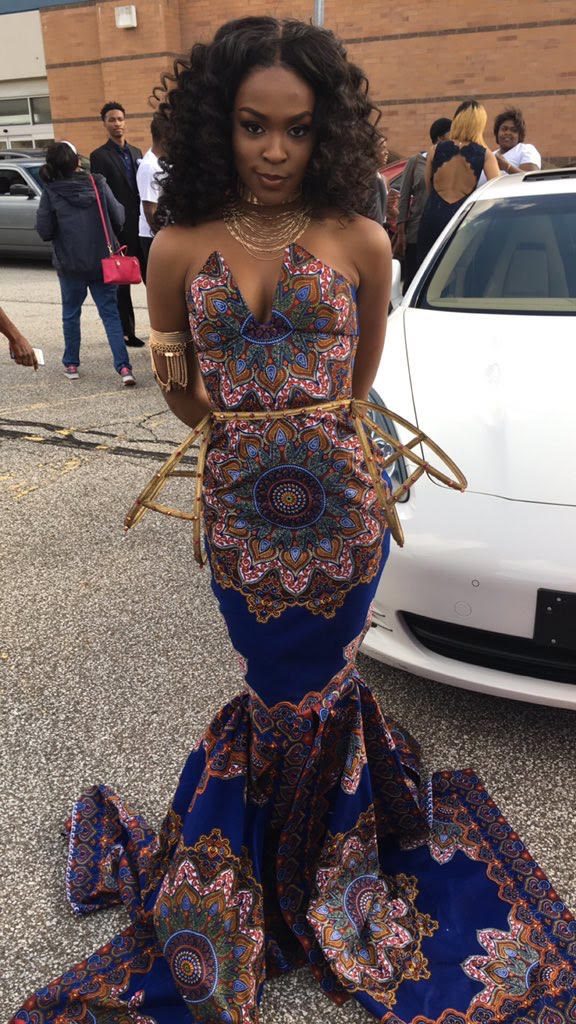 On Instagram Makalaya said, "The dress came after seeing the beautiful @jessnnecee wearing one similar to a ball (All Things Ankara Ball). After discussing how beautiful it was and that I would do a african theme with a (Caucasian) teacher I was told it wasn't really "something you wear to prom/tacky for prom". Hellbent on proving them wrong and being someone who loves our culture and African glamorous style , me and @indelible_dc decided to take the Ankara dress and put a twist on it. Little did I know it came out more beautiful, then I could've ever imagine!! My dress was to make a point. That African style is beautiful. That I am comfortable with my Melanin and roots. And finally that there's nothing like Black girl Magic❤️"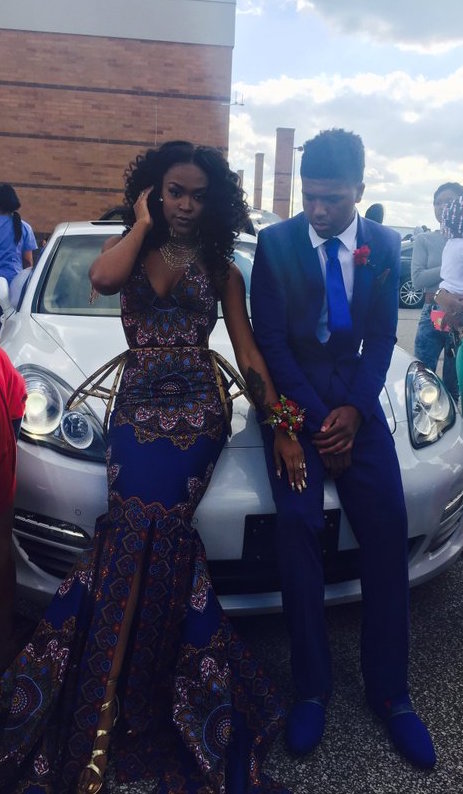 If you went to prom wearing ankara print in your gown, suit or etc., send you name, high school name, and photos (no collages) to
[email protected]
.