Happy Friday Ankaranista! One of my Instagram followers direct messaged me these prom photos and I was blown away. The images are titled "All Things Ankara" and have gone viral on Twitter and other social media platforms.
All things Ankara 🌏👓#prom2016 pic.twitter.com/2OTkNaKSXP

— jake from state farm (@thouartbasic) April 29, 2016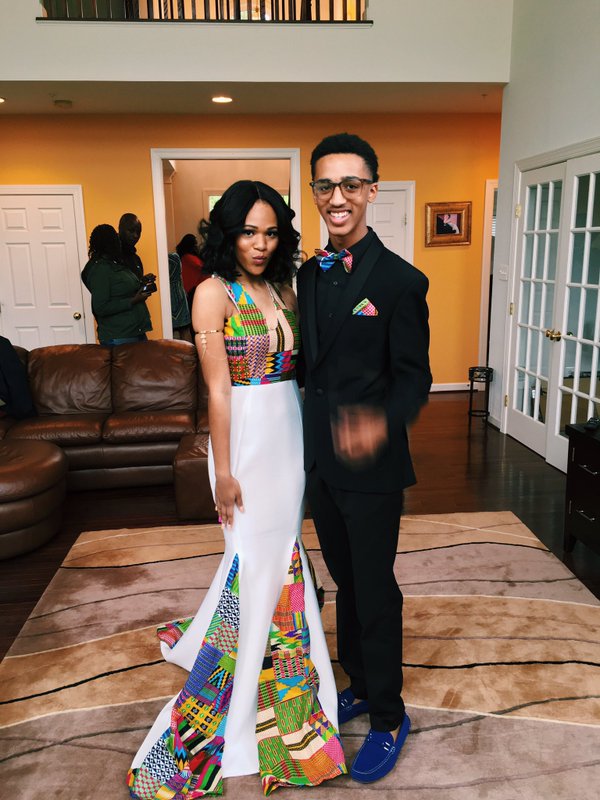 On Friday, April 29th, Rachel Peprah and Jacob Webster attended Paint Branch High School's prom at Samuel Riggs Alumni Center in College Park, Maryland.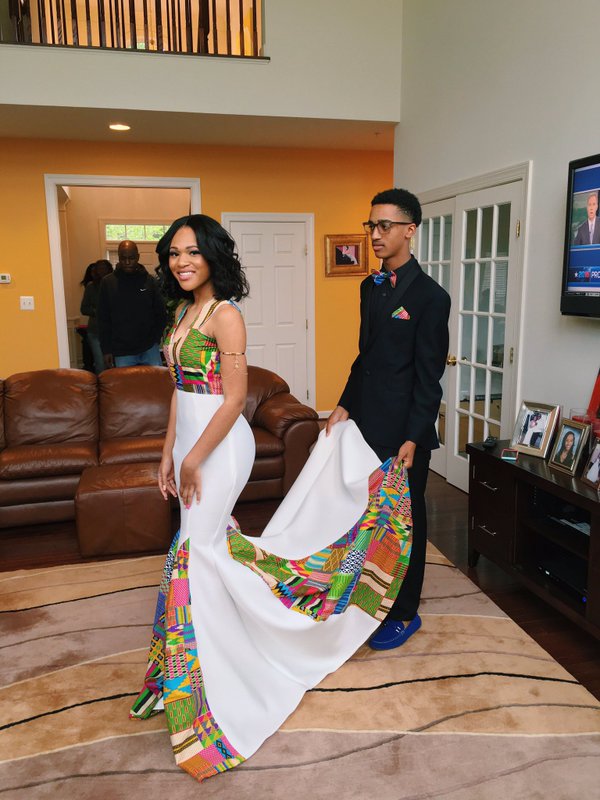 Rachel is wearing a deep v white gown with kente print details. The gown and bowtie was designed by Bernan.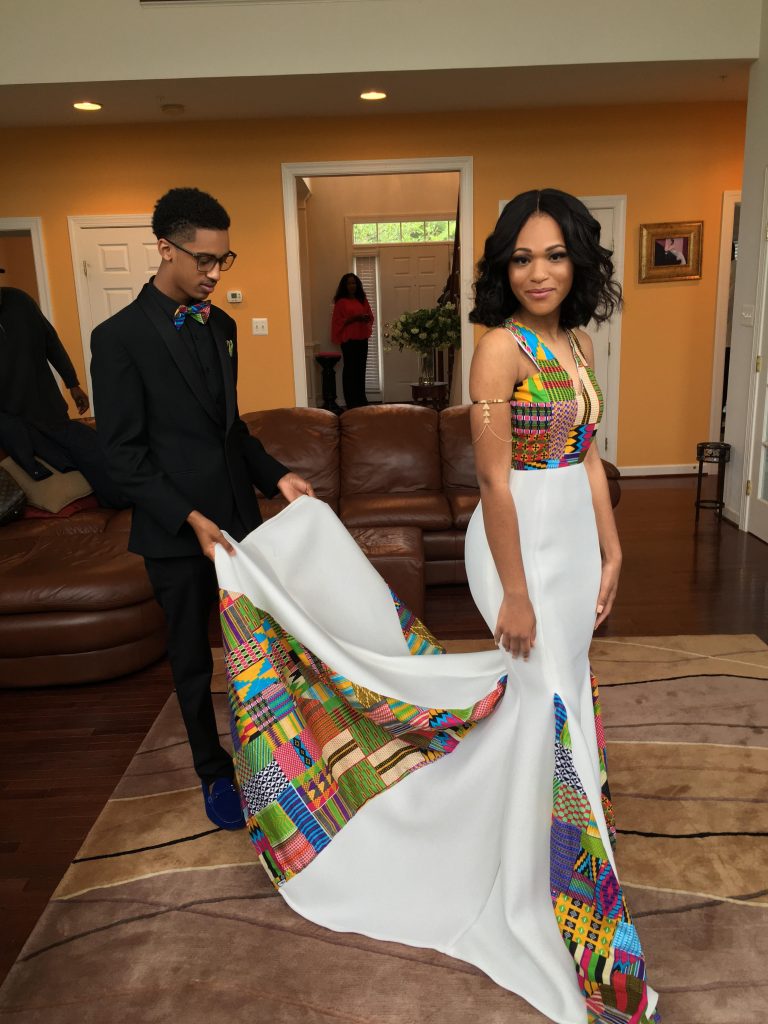 If you went to prom wearing ankara print in your outfit, Send you name, high school name, and photos (no collages) to [email protected].