More ankara prints have made their way on the BET Awards 2016 red carpet.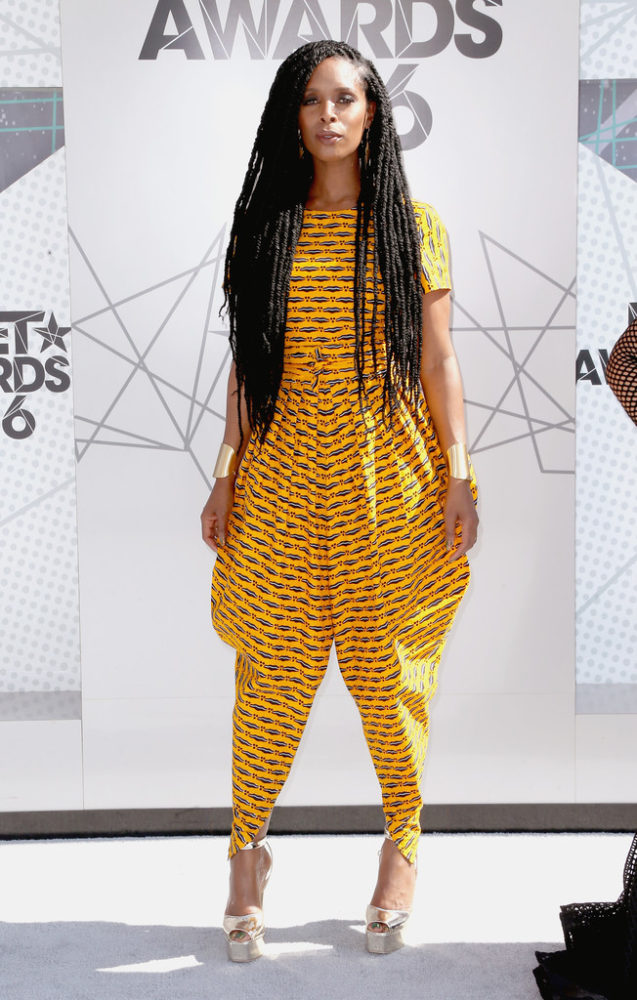 Actress, Tasha Smith opted for a yellow ankara print jumpsuit for BET Awards 2016.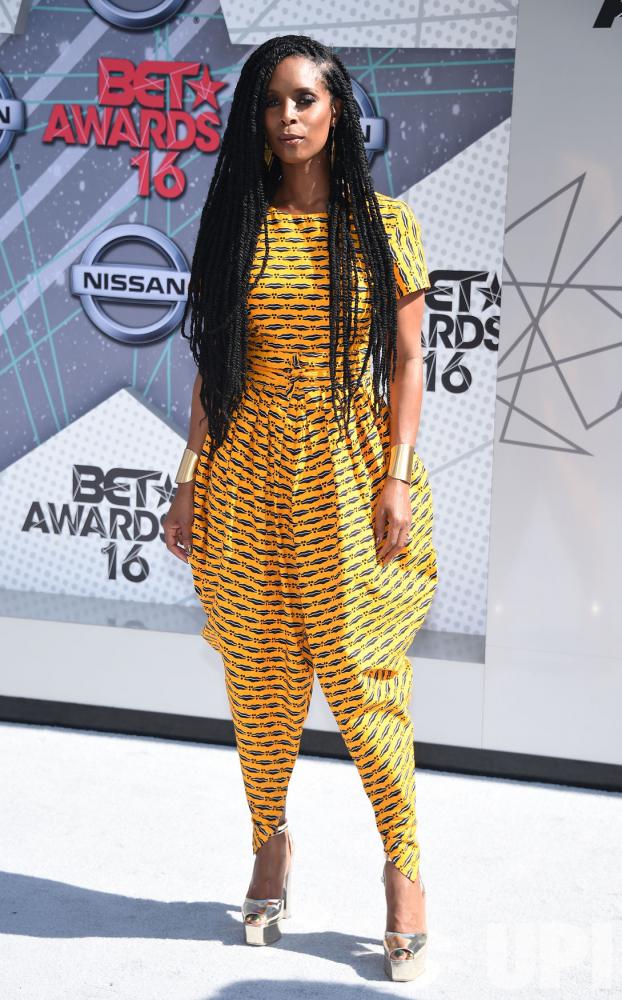 Not sure of the designer yet, but will keep everyone updated via the blog and social media.
UPDATE: Tasha Smith is wearing the Yellow Harem Jumpsuit by Rahyma Sleek.