Africa Fashion Week Nigeria promotes the beauty of Africa, from the creative side of fashion to the business of it.
Known to the world as Mama Africa, the incredible and talented singer known to us as Yemi Alade, is Africa Fashion Week Nigeria (AFWN) and Africa Fashion Week London 2016's brand ambassador.

Africa Fashion Week Nigeria, now in its 3rd has been a memorable and very fulfilling journey. In just a few months, AFWN will not only be celebrating their 3rd year anniversary but it will be yet another Africa Fashion Week from 1st July to 3rd July 2016 with a fashion exhibition and showcase of upcoming and established designers.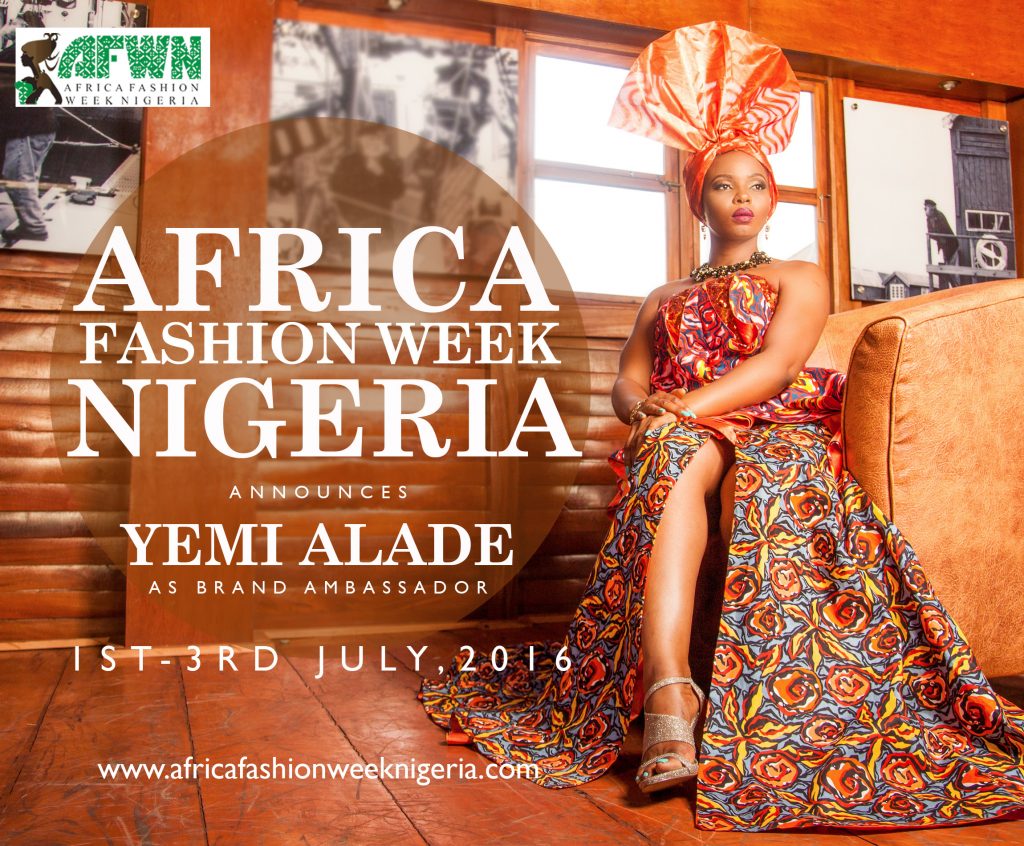 What started as a small brand to satisfy a niche, has now gone on to become an award winning and very well recognized brand, which is the biggest platform of its kind in Europe showcasing African designers and African inspired fashion. The popularity and success of the Africa Fashion Week London brand, is what triggered AFWN to bring the brand home to Nigeria.
AFWN's mantra is to discover young new exciting brands by providing a platform to build and promote them to an international standard.