Jessica Chibueze's gown for All Things Ankara Ball 2015 inspired so many ankara print gowns for prom 2016. It's safe to say her gown was the most imitated gown this year.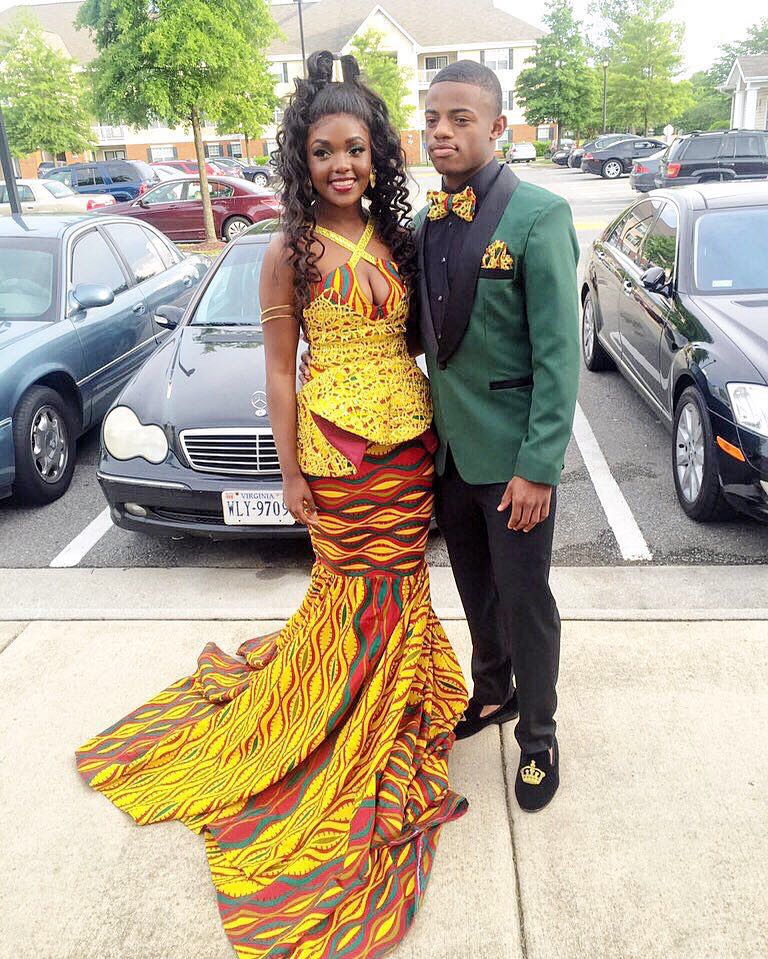 On Friday, May 13th Naya Ashley & Aaron Moore attended Woodrow Wilson High School's prom in Portsmouth Virginia.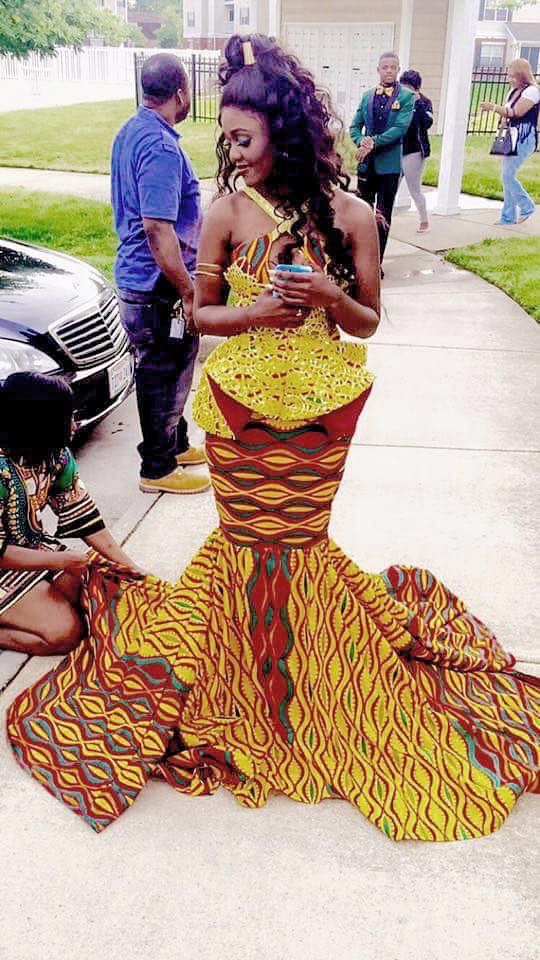 Naya is wearing a gown inspired by the gown Jessica Chibueze wore to All Things Ankara Ball 2015.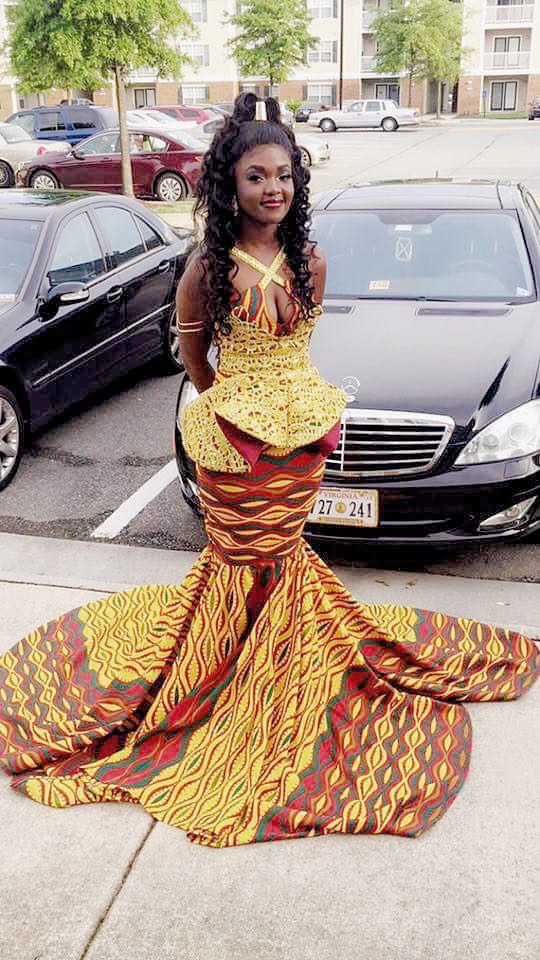 The gown, bowtie and pocket square are designed by Khristopher Aiyeh, the same designer who made Jessica's gown.
If you went to prom wearing ankara print in your gown, suit or etc., send you name, high school name, and photos (no collages) to [email protected].