Since posting a photo of her self-designed, now viral prom dress on Instagram, 18-year-old Kyemah McEntyre has been approached by Indie Arie, Naturi Naughton and other celebrities interested in her sartorial skills.
Now, the New Jersey native has another famous name to add to her client roster: former supermodel Tyra Banks.
Tyra recently invited Kyemah onto her new talk show, FABLife, and surprised her by wearing the commissioned Nkrumah pencil print dress that the young designer had custom-made and delivered earlier that day. The two had a heartfelt discussion, with Kyemah wearing her famed frock, of course.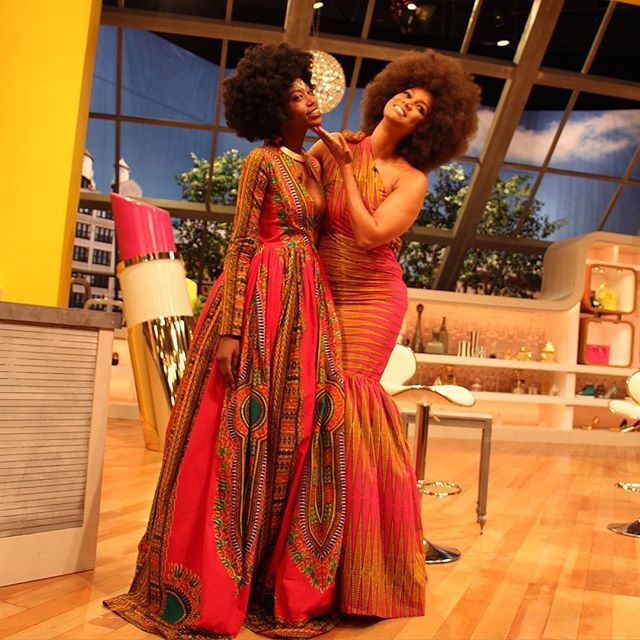 "I am such a fan of you," Tyra told the teen. "I saw you on the Internet and you blew me away with your talent, with your beauty…This is the beginning of your journey and becoming the force that I know that you can be in the fashion world. This is not existing in the fashion world right now, and it is desperately, desperately needed."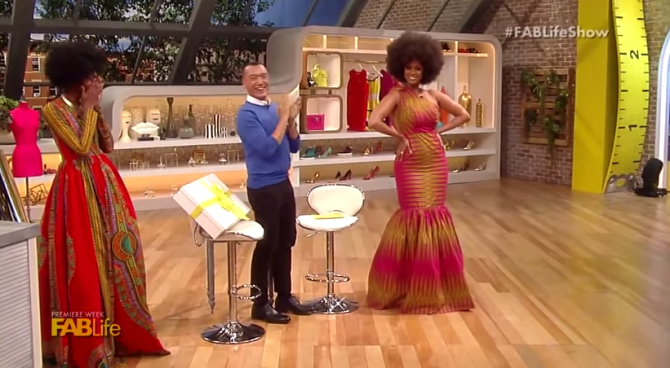 "I was trying to show society that it's OK to be yourself and I say that over and over again because I think it's really important that we let people know that you don't need someone else to define your identity," she said on FABLife. "This was a representation of me and where I come from, which is Africa."
Source- okayafrica.com