Let me introduce you to 17-year-old French artist @benbiayenda. His fashion illustrations are literally everything! I was smiling the whole time looking at his impressive work on Instagram.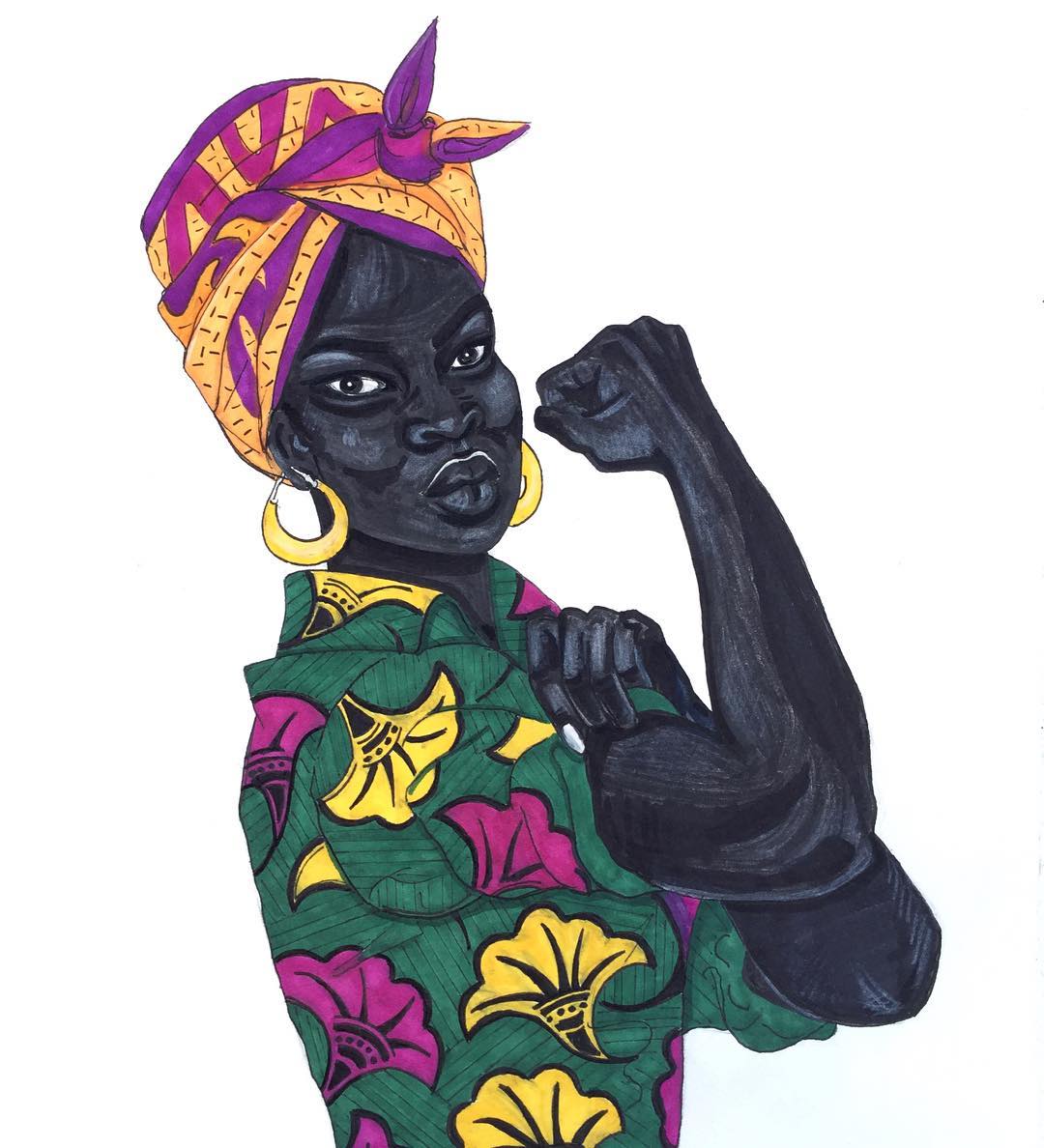 This illustration above is inspired by the "We Can Do It" American wartime propaganda poster produced by J. Howard Miller in 1943 for Westinghouse Electric as an inspirational image to boost worker morale. I will be posting more his work on the blog.
Check out more of his artwork on Instagram @benbiayenda.