Today's Ankara Product of the Day is Lili's Creations's Li Li Girl Off The Shoulder Jumpsuit.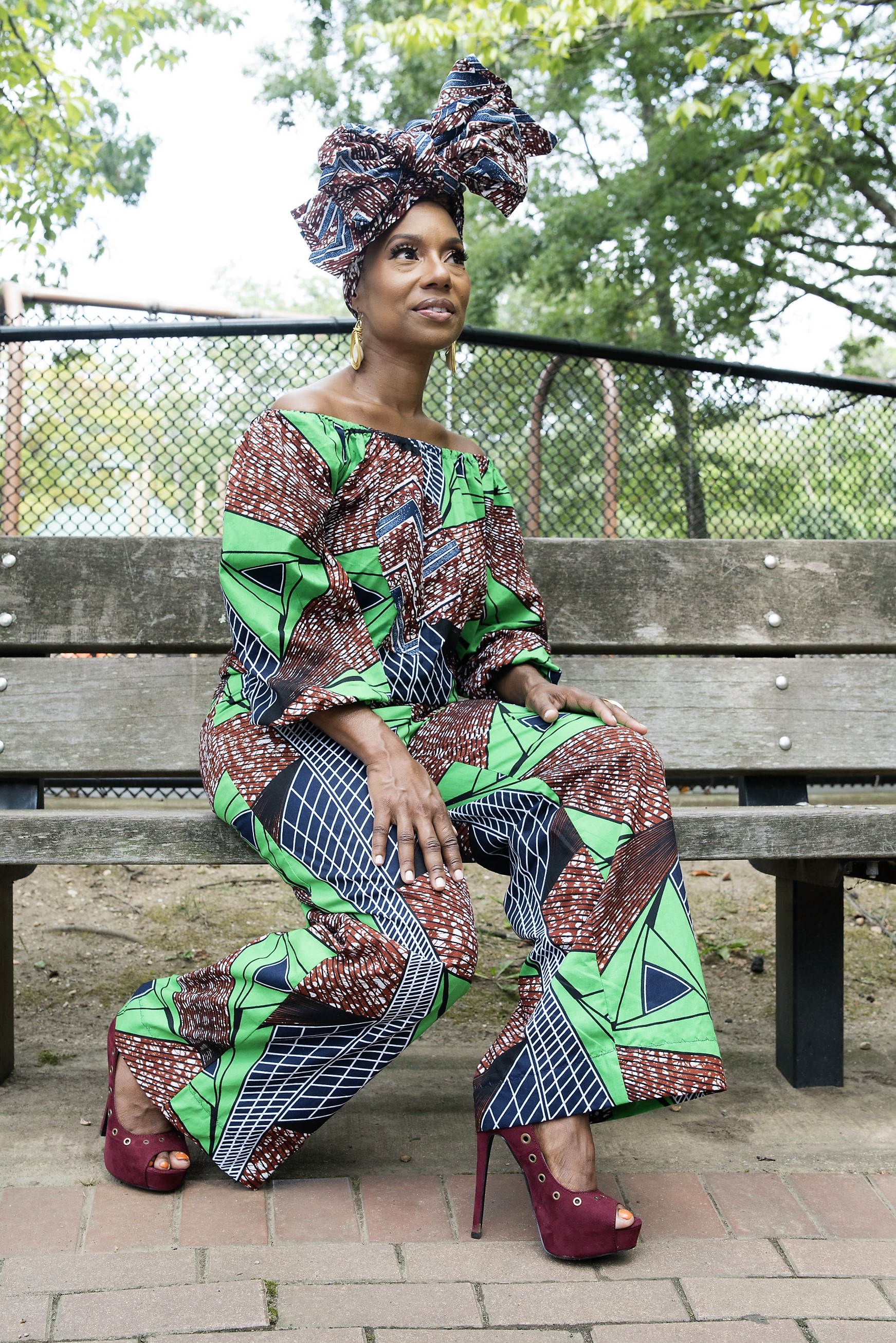 The Li Li Afro Girl Off the Shoulder Jumpsuit is a snazzy way to spice up an outing.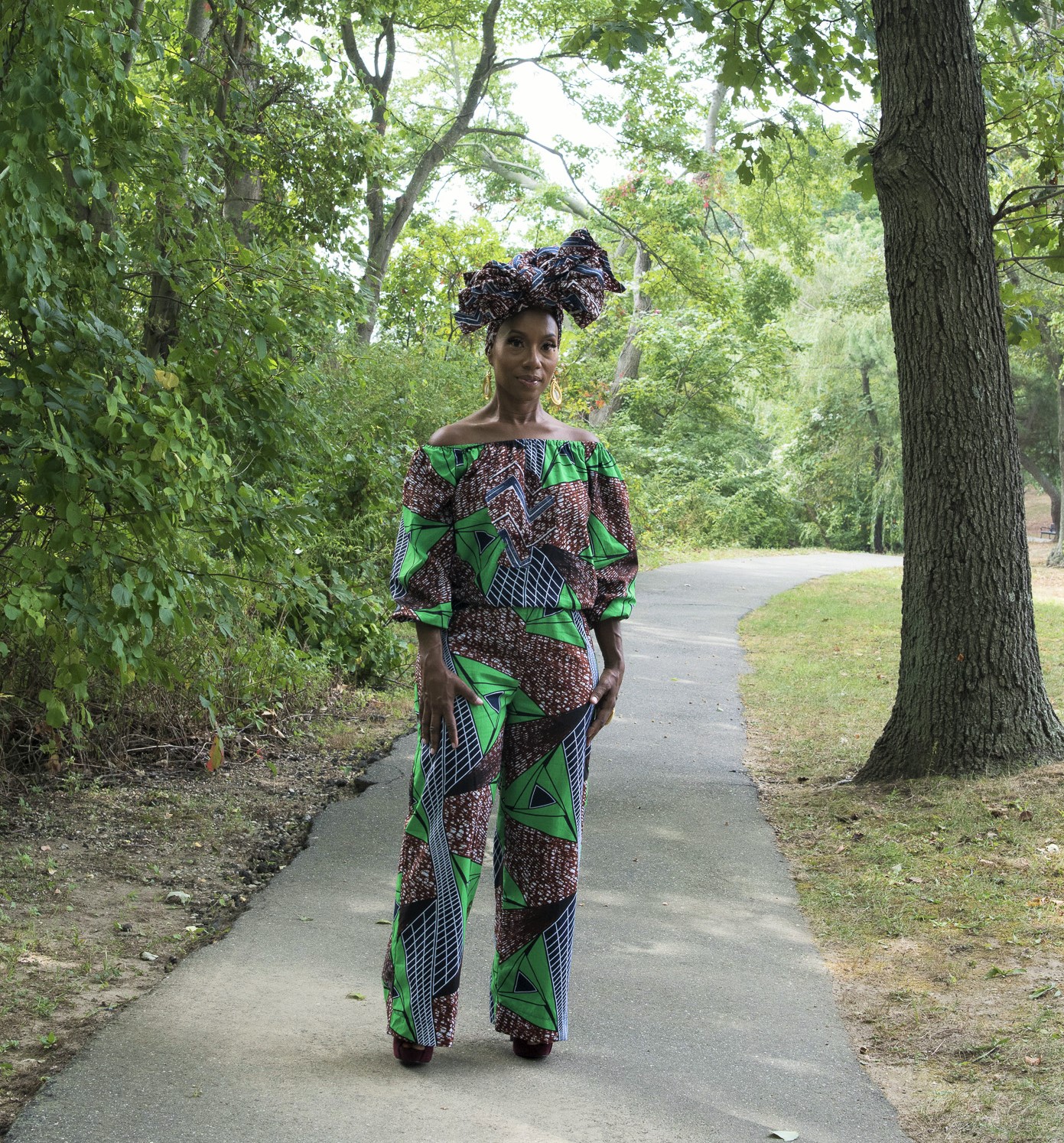 Whether you dress it up or down it will be the perfect comfort mixed with a beauty staple piece. Signature Li Li Afro face, the pants portion of jumpsuit is fully lined with 3/4 bishop sleeves.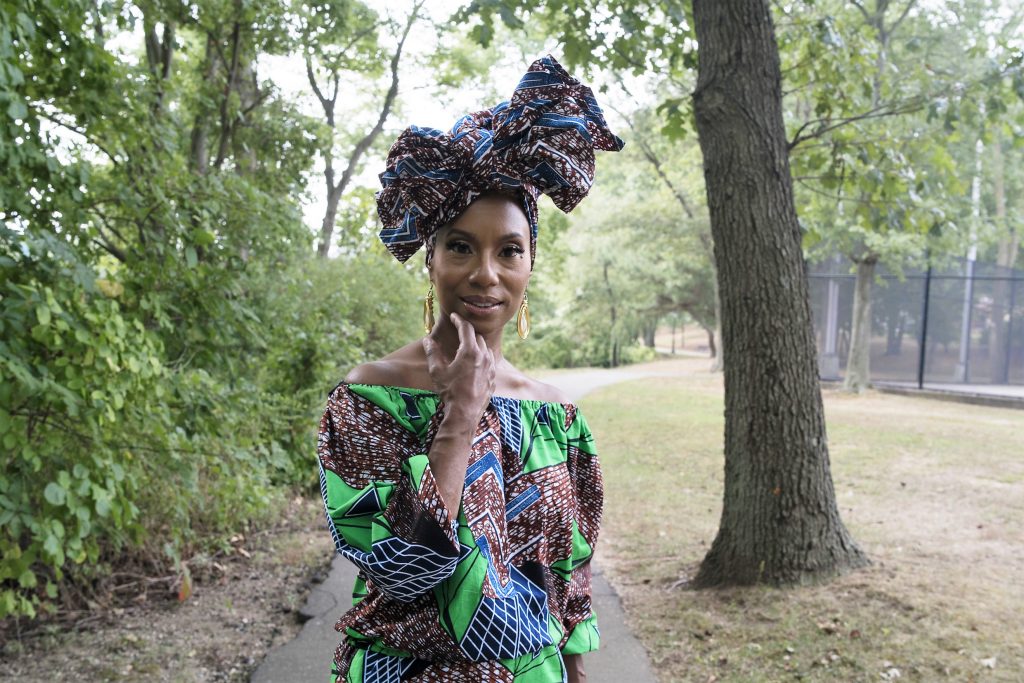 It can also be worn off or slightly on shoulder. It is available in sizes x-small to x-large and can be purchased at the All Things Ankara Store here.