Today's Ankara Product of the Day is the A Line Maxi Skirt by AnnaTeiko.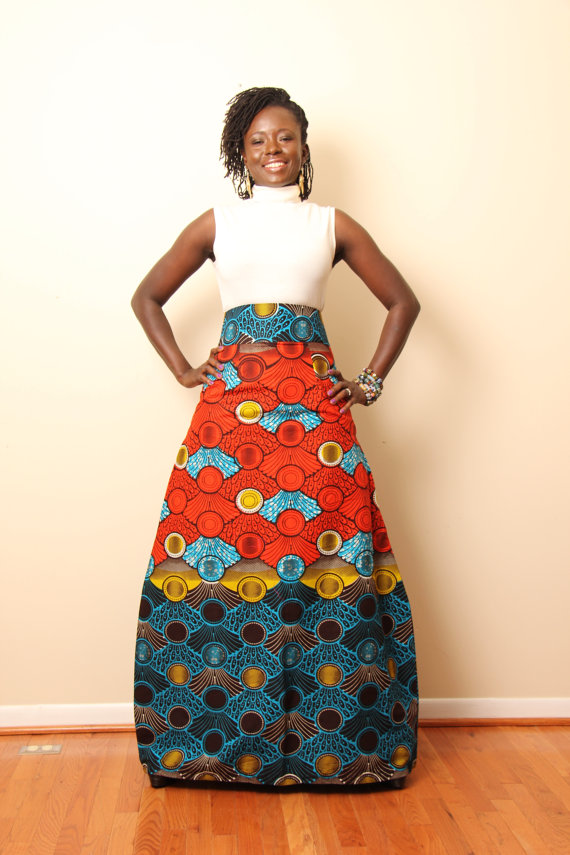 What a beautiful maxi skirt. The fabric is so gorgeous. The maxi skirt is floor length and has a  4″ well stiffened waistband that will give you a beautifully defined waistline. It comes in sizes 2-24 for only $69.99. Now that's a steal!
Shop AnnaTeiko's A Line Maxi Skirt at the All Things Ankara Store here.