Happy Friday ankaransista!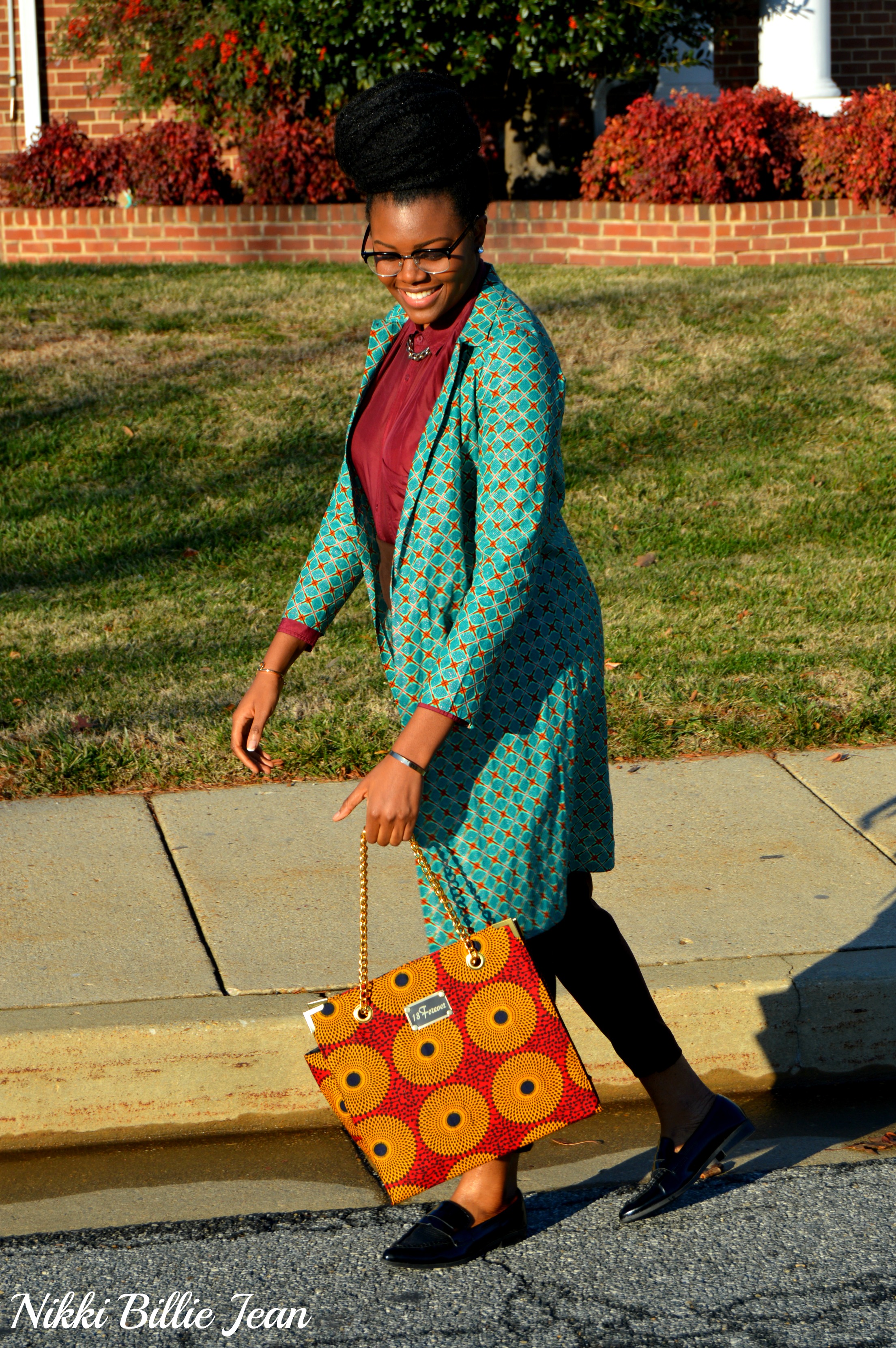 Today's outfit post is on an outfit I wore last year, when I met Jidenna and the Fear & Fancy tribe for the first time.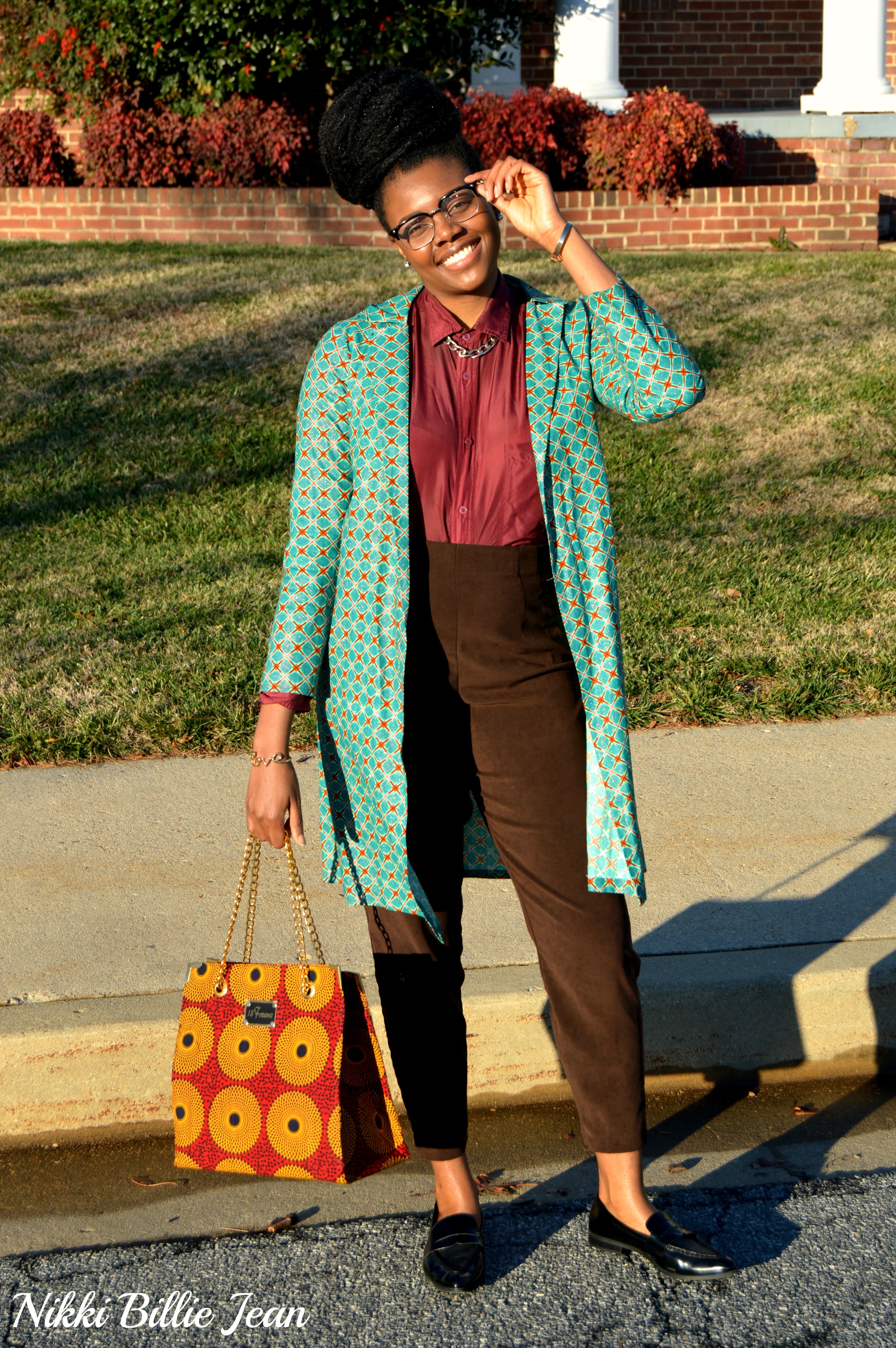 I've always wanted to take photos in this outfit but never had the time to until this week. (lol)
The jacket was handmade by yours truly for the All Things Ankara Fashion Week 2015 Campaign.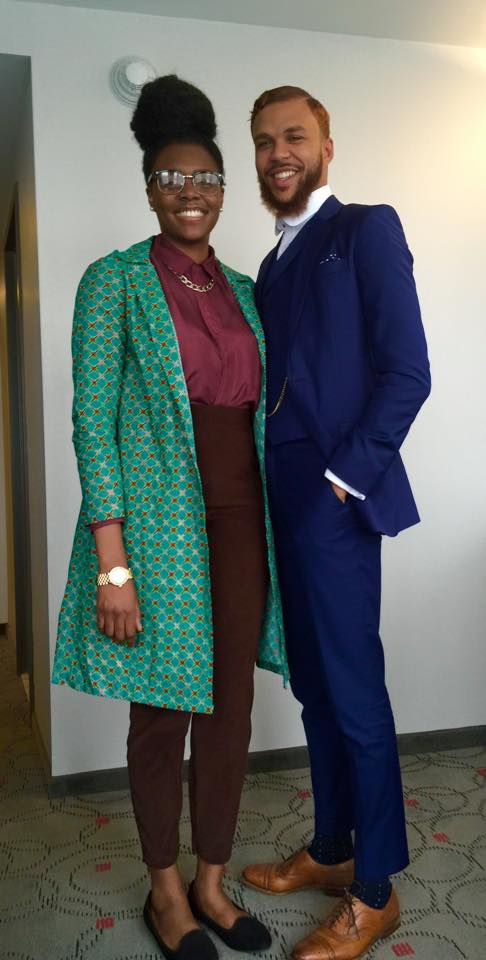 I knew this would be the perfect outfit to go with my 18 Forever Gold Swirl Bag. The bag was my main motivation to take photos in this outfit.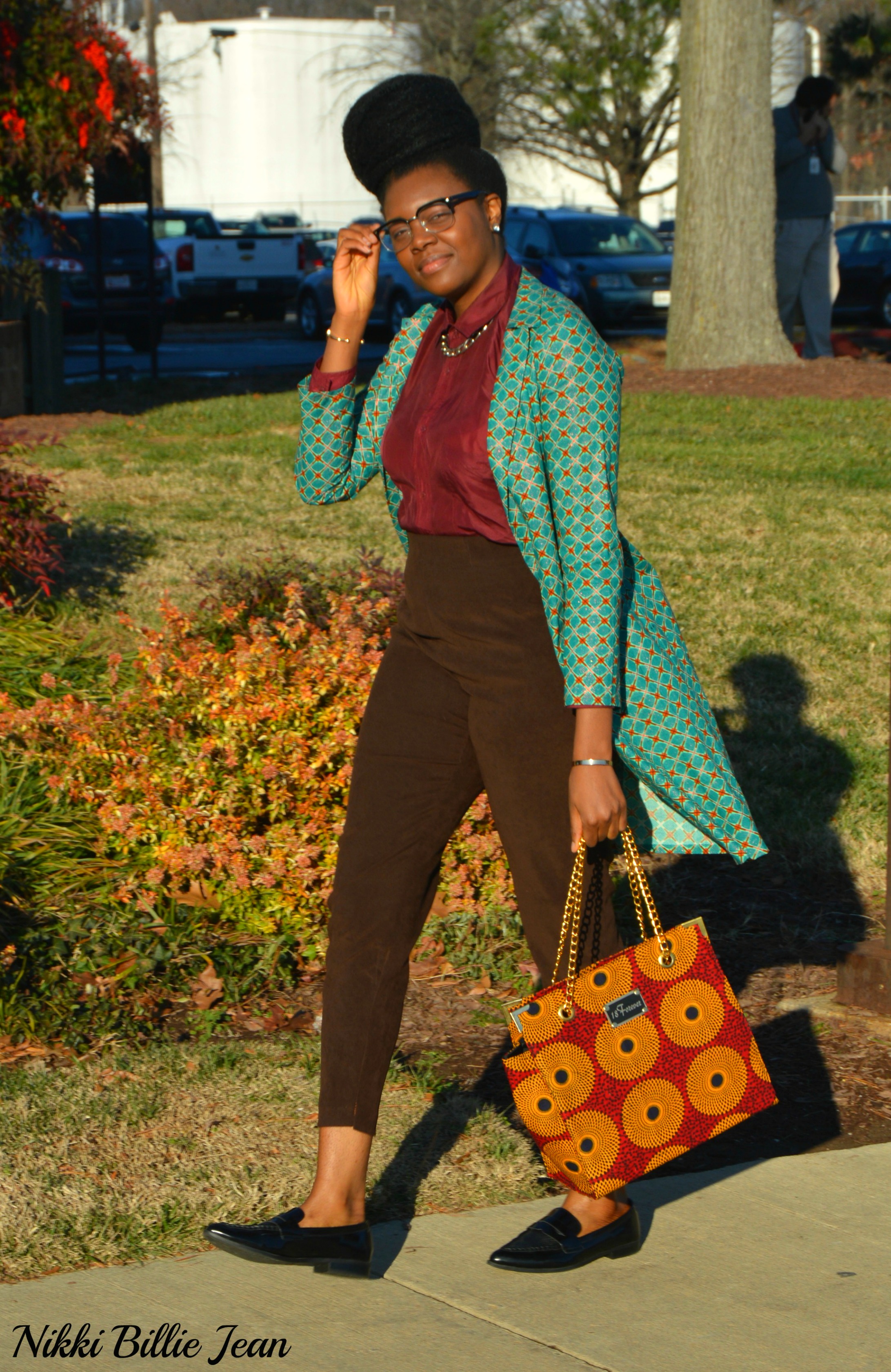 So I got dressed and a took a few pictures with my brother in 30 degree Maryland weather. The things we do for fashion.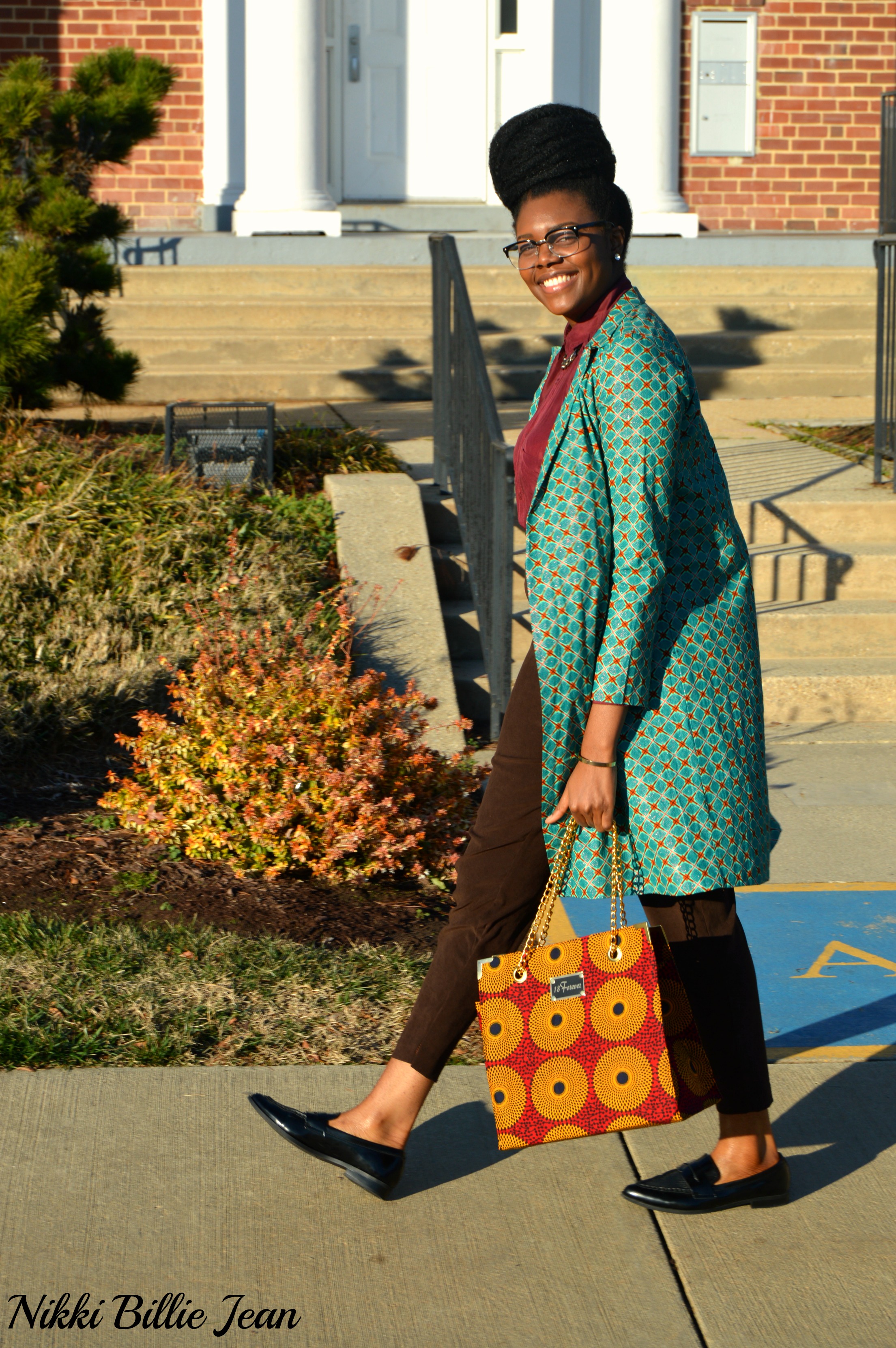 All in all, I hope everyone is having a great week!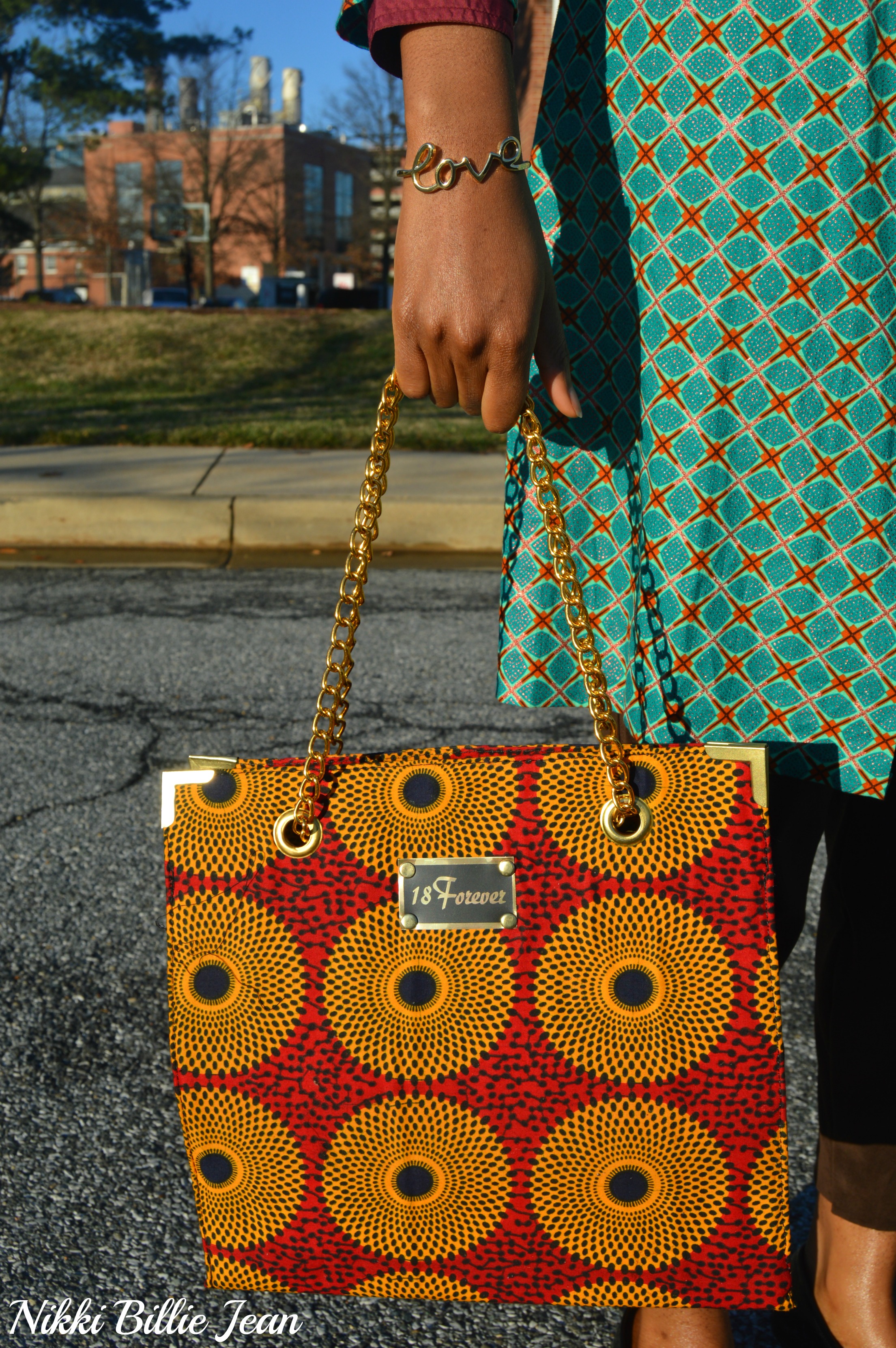 Happy Holidays everyone! Have a blessed weekend!
Post on nikkibilliejean.com