Happy Monday ankaranistas! I spotted Nollywood actress Mercy Aigbe Gentry and Hollywood actress Tasha Smith wearing the same yellow and blue ankara print fabric but different outfits. So I'm giving you another round of Who Wore It Better? The Nollywood vs. Hollywood edition.
Mercy Aigbe Gentry looked amazing in her wide-legged jumpsuit for the TNT fashion show, this past summer in the DMV. I love the mixed print accents on her shoulder and waist.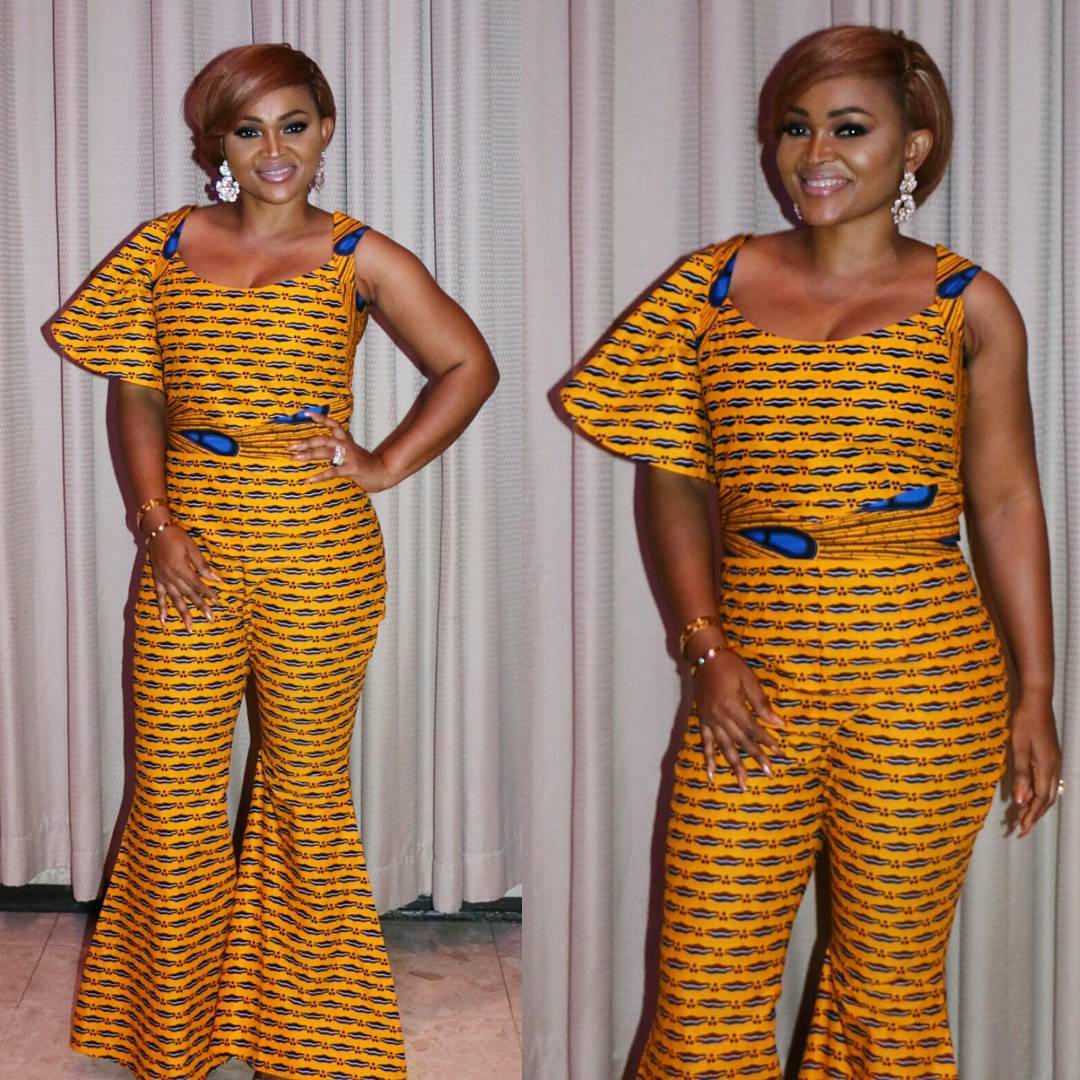 Tasha Smith looked radiant in her short sleeve loose fitted jumpsuit for the 2016 BET Awards. Tasha looked like the ultimate goddess in her waist length braids and her metallic accessories.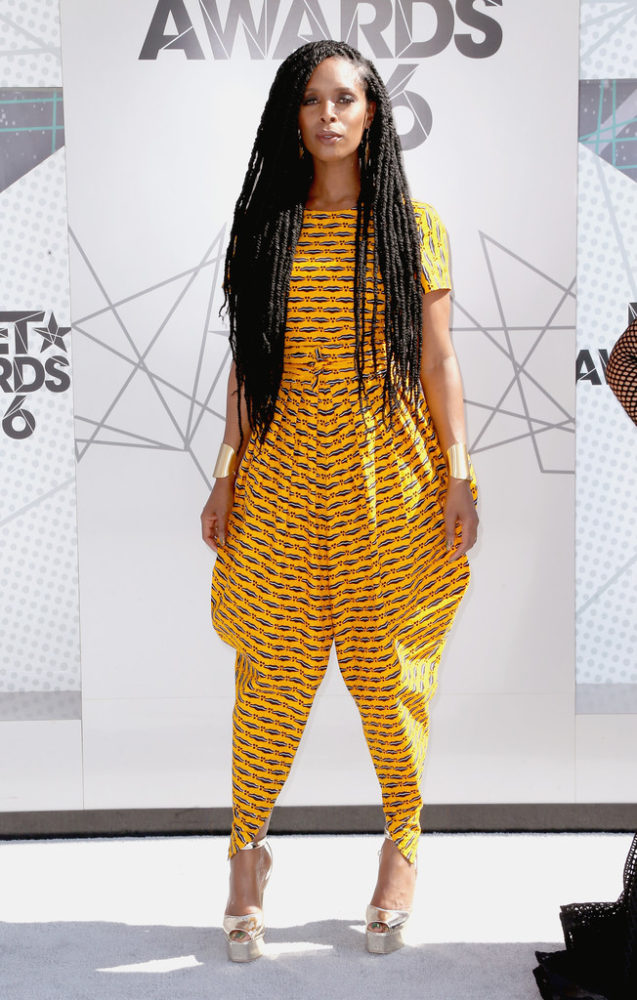 Same print! They are both wearing jumpsuits. I would rock both of them. Which one is your fave?