We have another Who Wore it Better battle this week. This time with three people. Tiamiyu, Jidenna and Peace Hyde.
Tiamiyu Aderonke, Most Beautiful Girl in Nigeria beauty Pageant 2013 contestant, dressed in a sleeveless wide-legged jumpsuit with a matching headwrap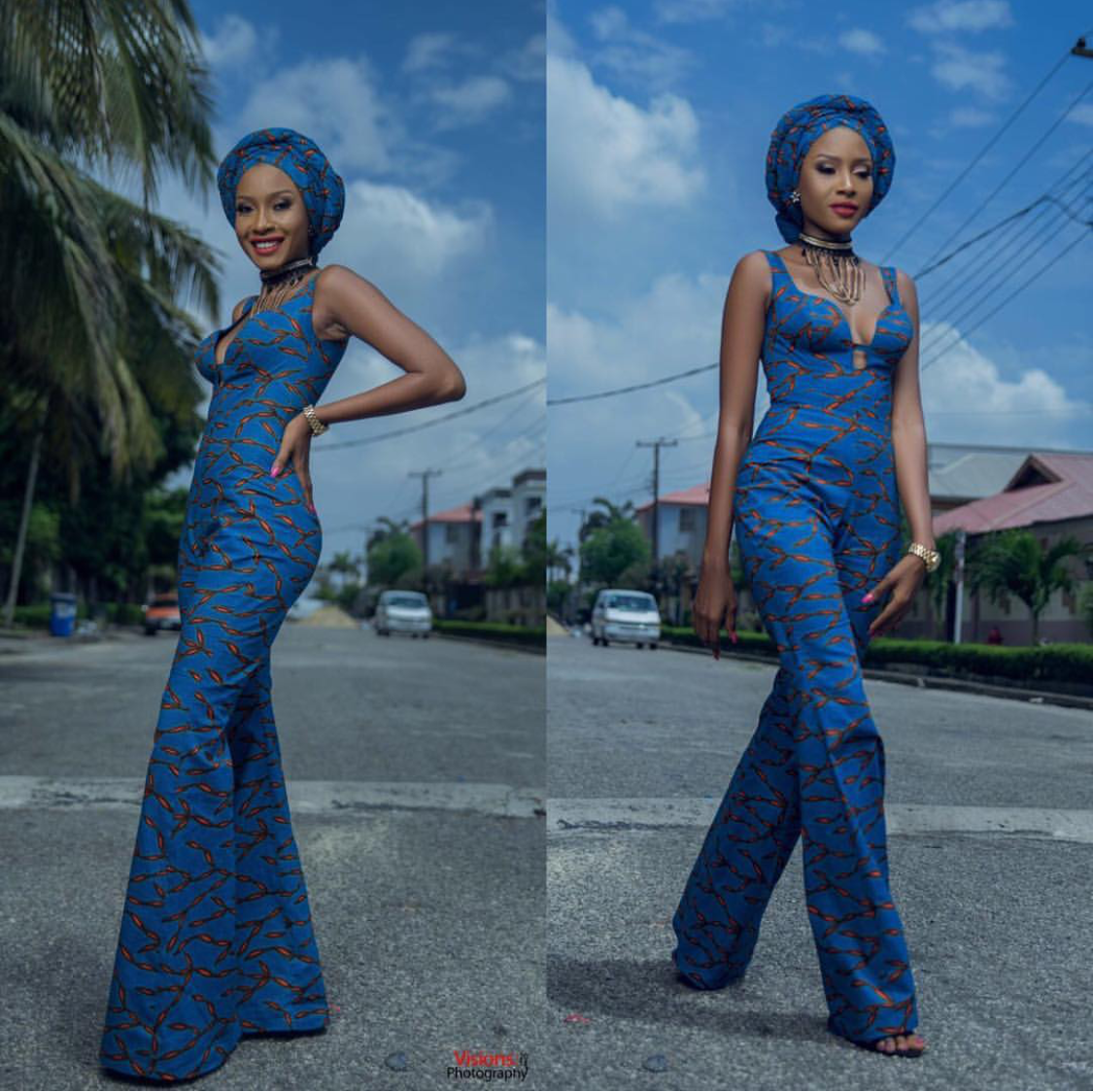 British-Ghanaian TV personality Peace Hyde, is wearing a dress with a keyhole neckline and flounce sleeves.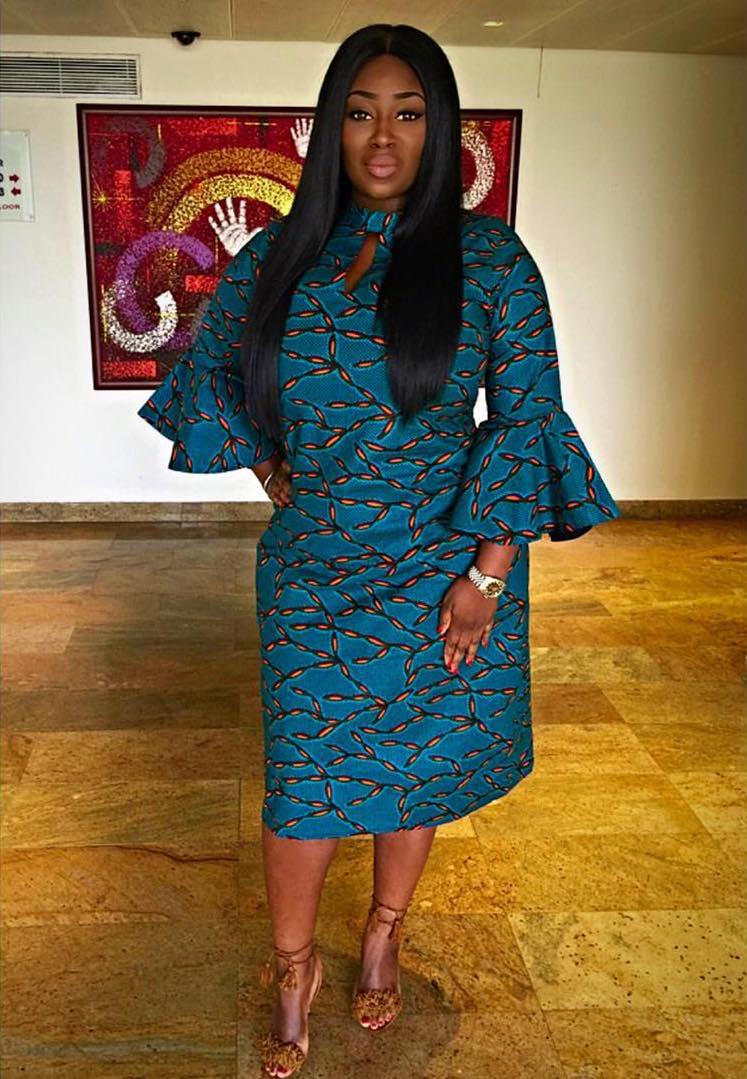 Jidenna wore a custom 2-piece vest and fitted pants set from my clothing line, Nikki Billie Jean. He wore the outfit on Jimmy Kimmel Live! back in August.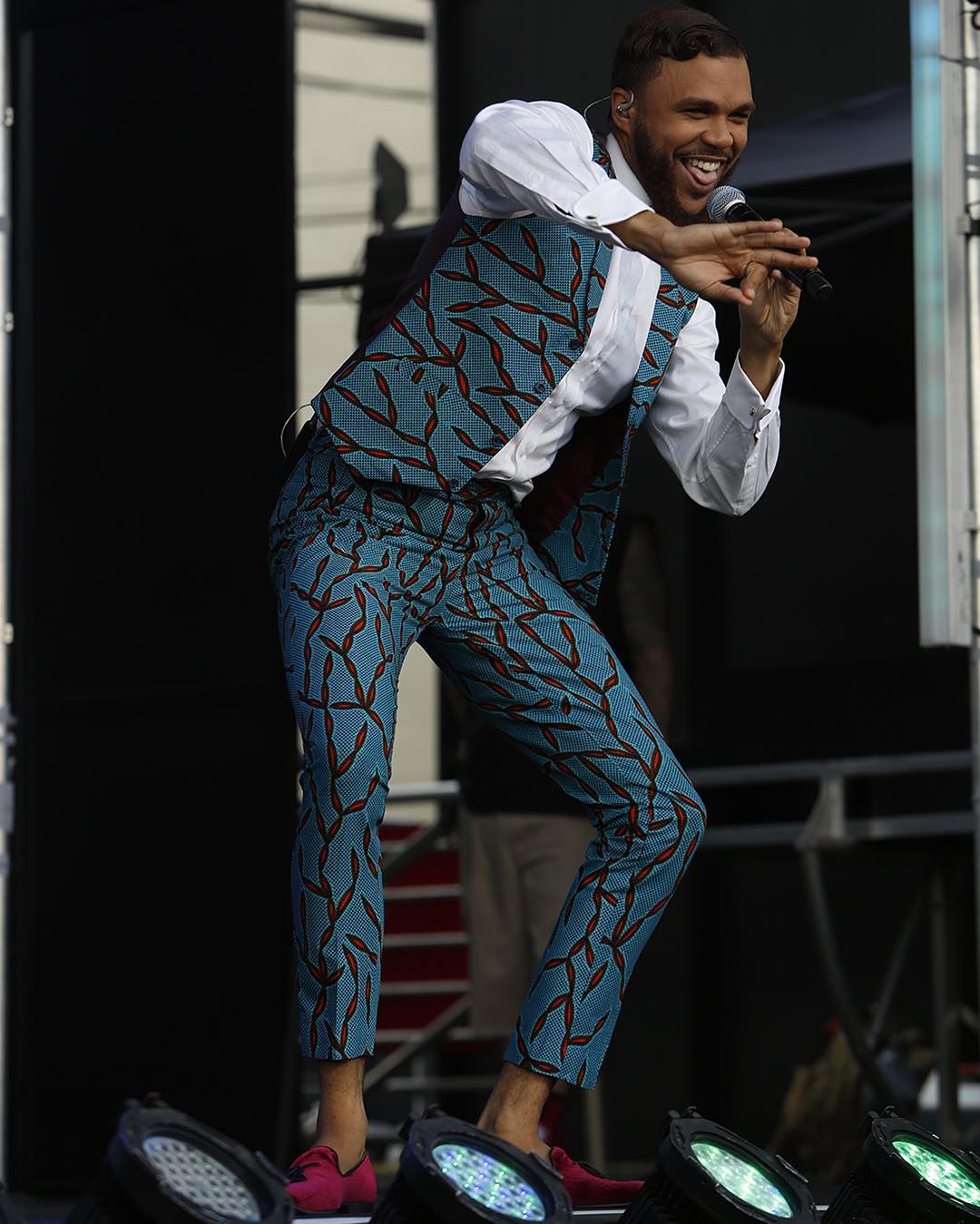 Same print. Three different styles. So who wore it better?