Today's Ankara Product of the Day is the N Y O T A Off The Shoulder Dress by Lili's Creations.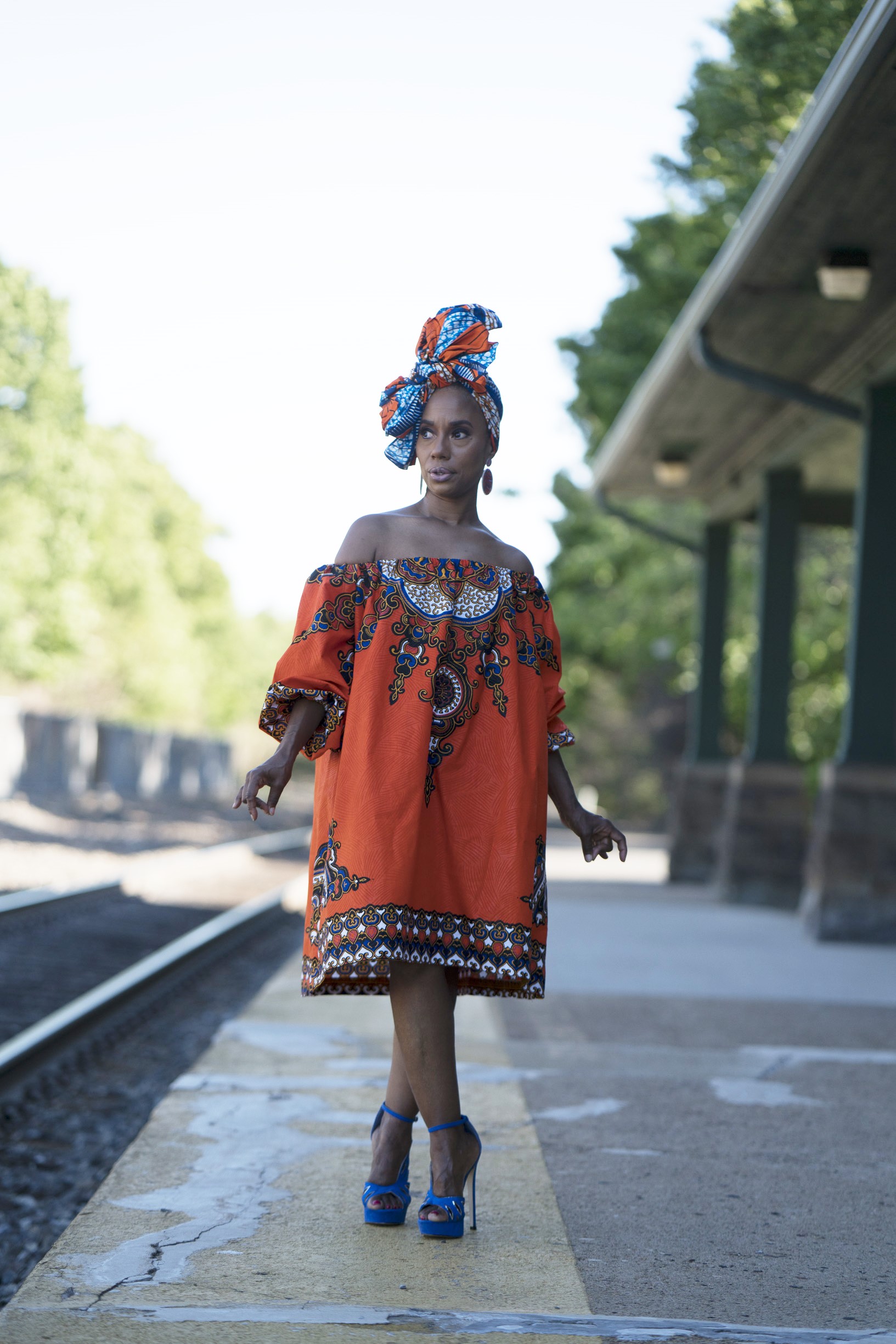 The Nyota African print mini dress is made with Angelina wax fabric. The dress is causal sexiness with its off the shoulder detailing and 3/4 bishop sleeves.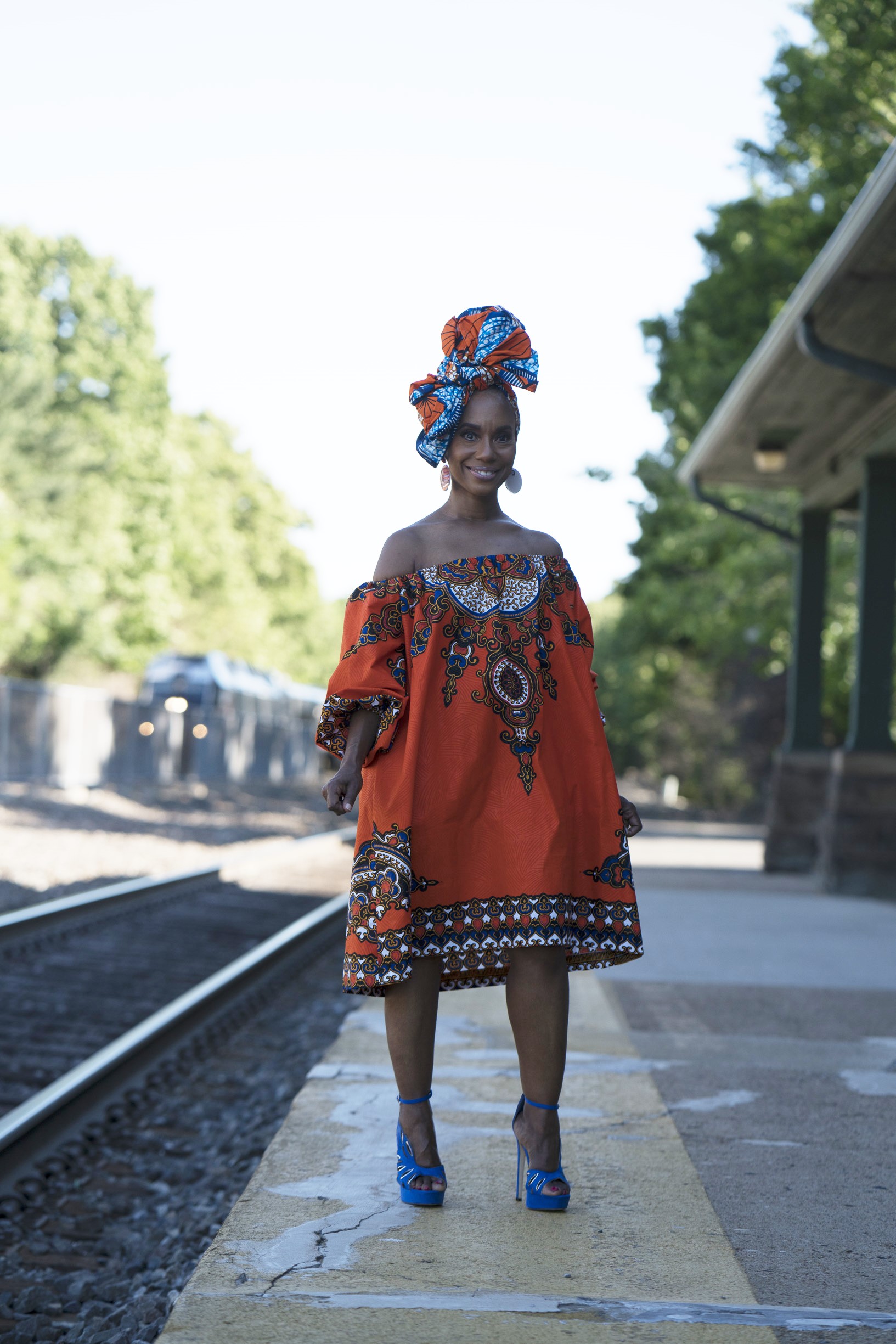 It is available with or without lining. The lining will allow you to wear the dress during the cooler temperatures. The dress is available in sizes XS to XL, between $92.00 and $108. Shop Lili's Creations at the All Things Ankara Store here.