Today's Ankara Product of the Day is the Remi Chiffon Bow Blouse by Yetunde Sarumi.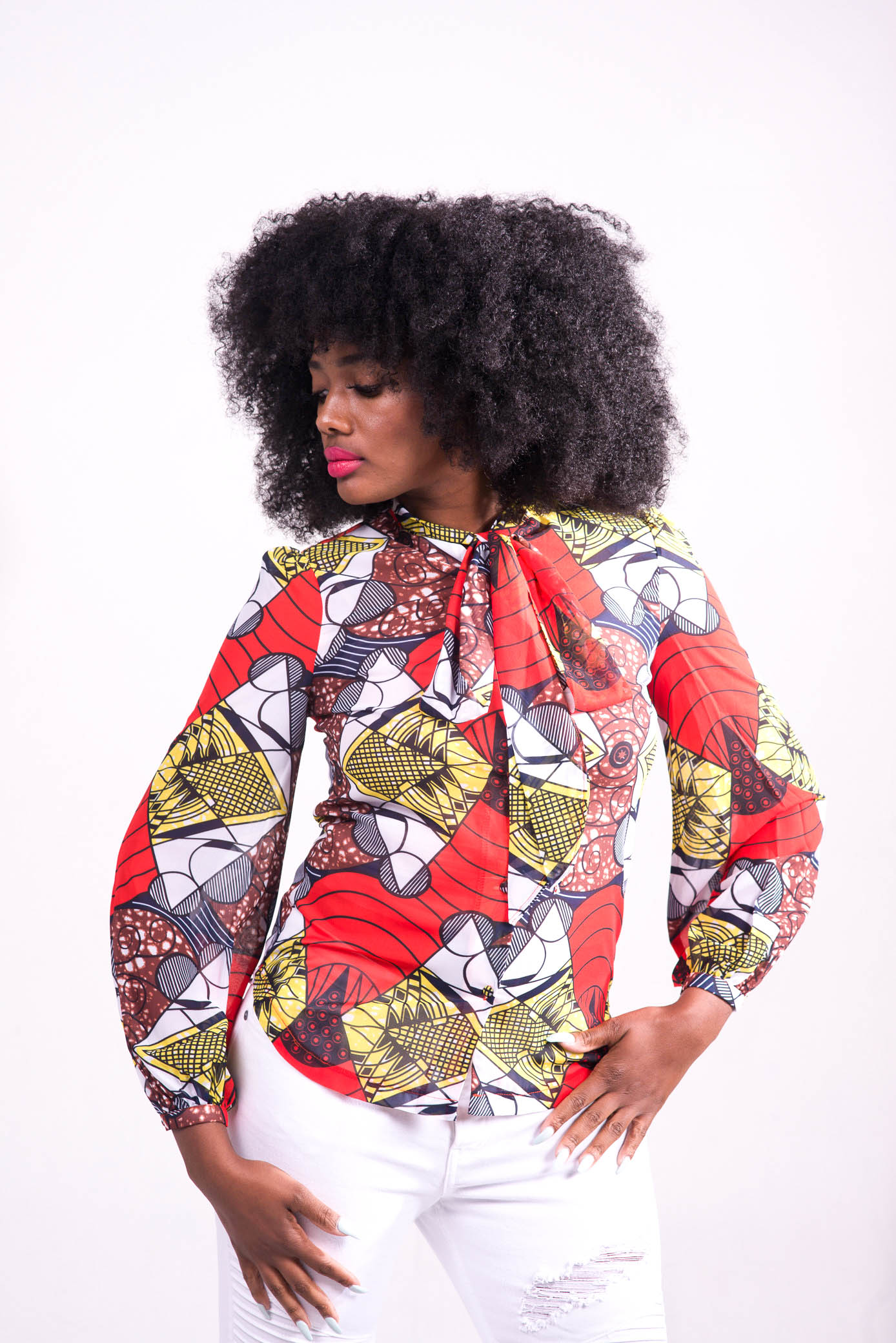 This blouse can be worn to a formal or casual setting. You can wear it like the model with white jeans, with a pair of black slacks or jeans.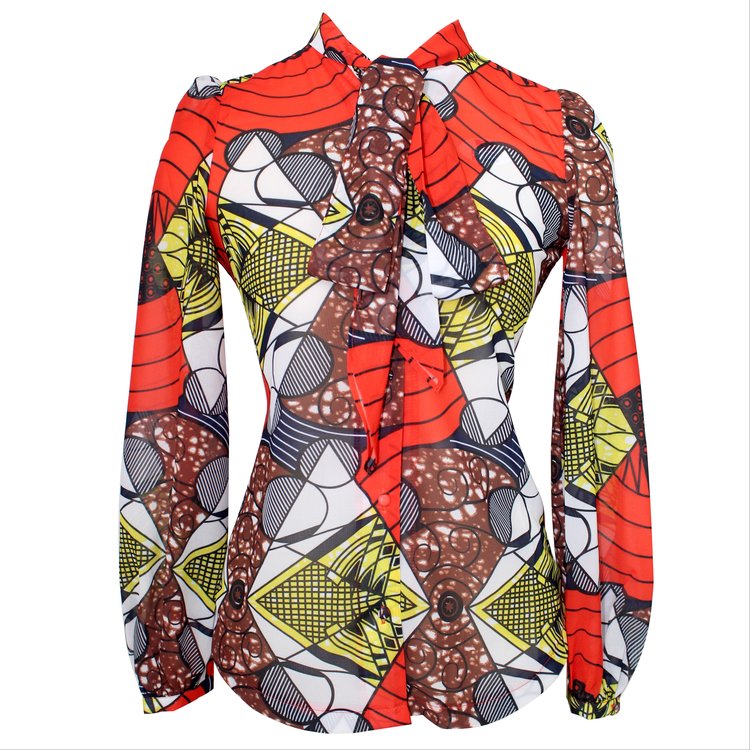 The blouse is made of cotton and chiffon fabric. It also has a front covered button closure.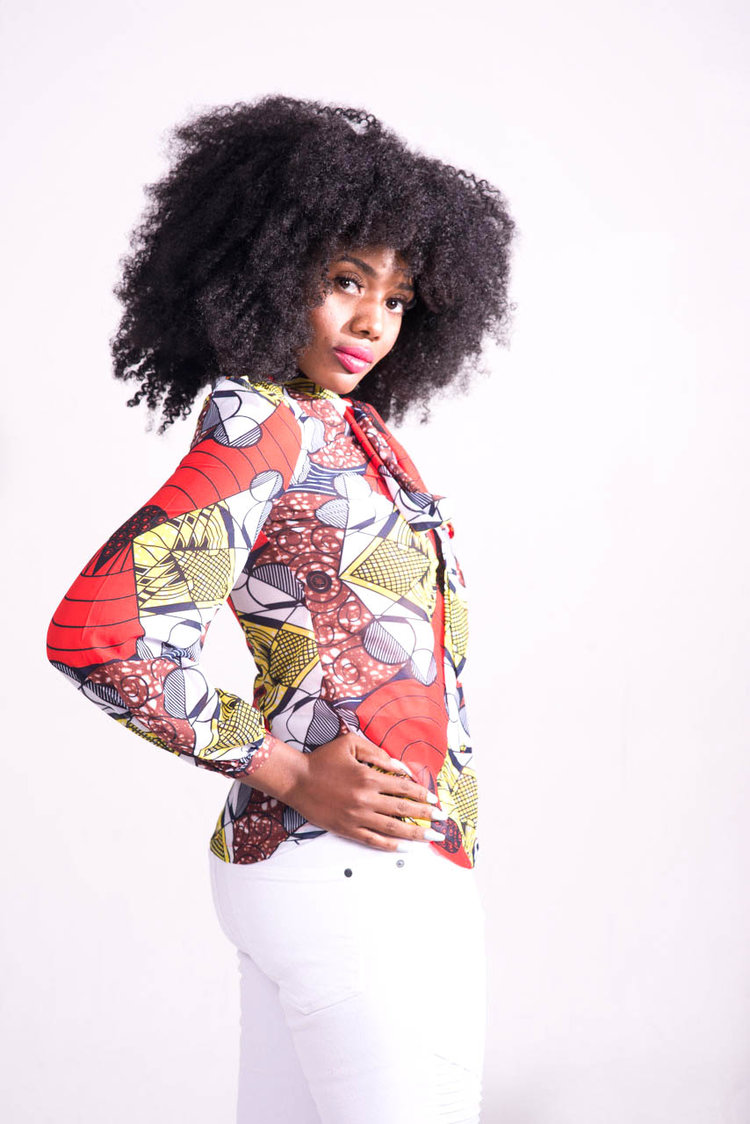 The Remi Chiffon Bow Blouse would pair nicely with the Abby Tailored Pants by Yetunde Sarumi.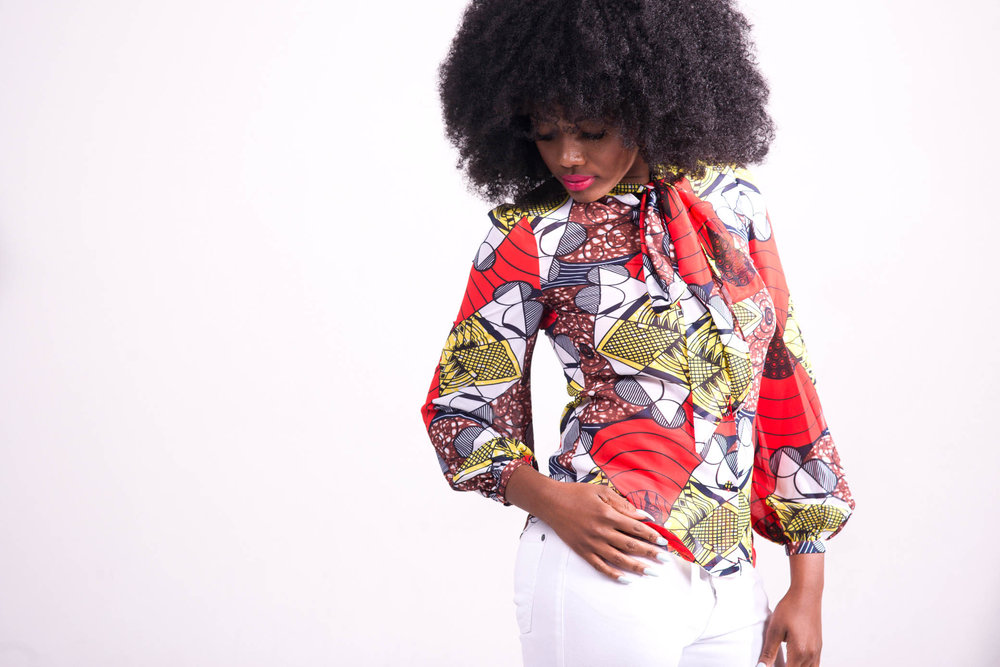 The blouse is $90 at the All Things Ankara Store here.