The Obama Administration created one of the most open and welcoming White Houses of the modern era. Redefining the meaning of "The People's House", they increased the diversity and representation of guests experiencing the White House by hosting numerous events that focused on the young people. The Administration also made a point to celebrate all cultures and walks of life at the White House. By highlighting diverse communities, ankara print fashion was seen on individuals visiting and attending events at "The People's House." See the three times ankara print fashion was seen in the White House.
1. Jill Biden attends the U.S.-Africa Leaders Summit Dinner at the White House – August 5th, 2014
During her week-long trip in Africa, Jill Biden met sewing shop and Vlisco flagship store owner Madame Monique Gieskes.  After touring the store, Biden decided what she would wear to the White House dinner.
2. Rihanna visits the White House – November 10th, 2014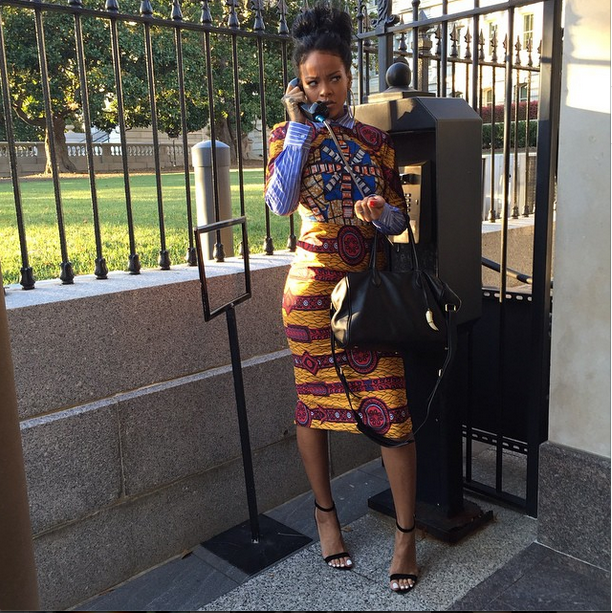 Rihanna visited the White House in a Barbara layered sheath dress from Stella Jean's Fall/Winter 2014-2015 collection. She made a visit a day before performing at the Concert for Valor at the National Mall to honor U.S. veterans and their families.
When TMZ asked her what the best thing was from visiting the White House, Rihanna happily replied saying "My president being black."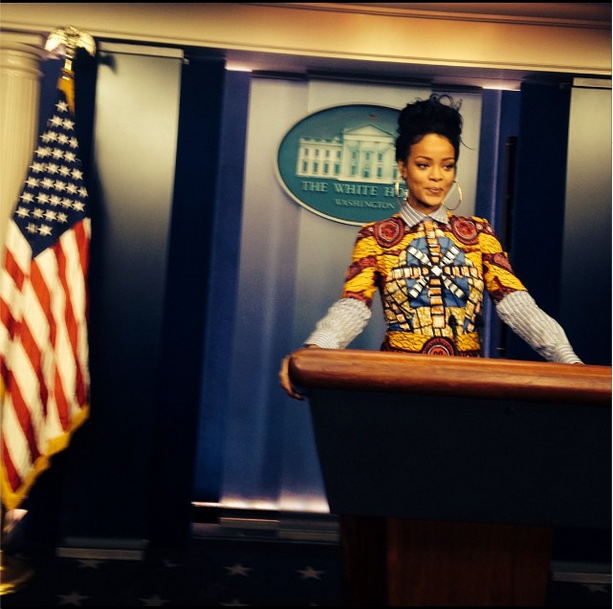 3. Jidenna attends First Lady Michelle Obama's 3rd Annual Beating the Odds Summit – July 19th, 2016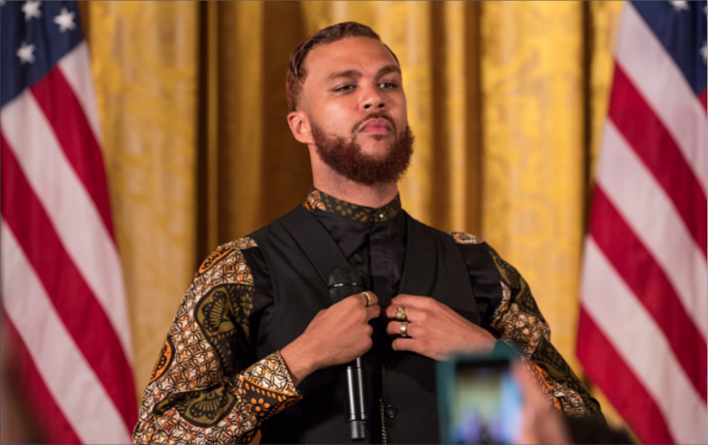 First Lady Michelle Obama hosted the third annual "Beating the Odds Summit" as part of her Reach Higher initiative and Better Make Room campaign. Among the panelists, was Jidenna, who addressed 130 college-bound students in attendance, and discussed tough obstacles in life and the importance of receiving a higher education.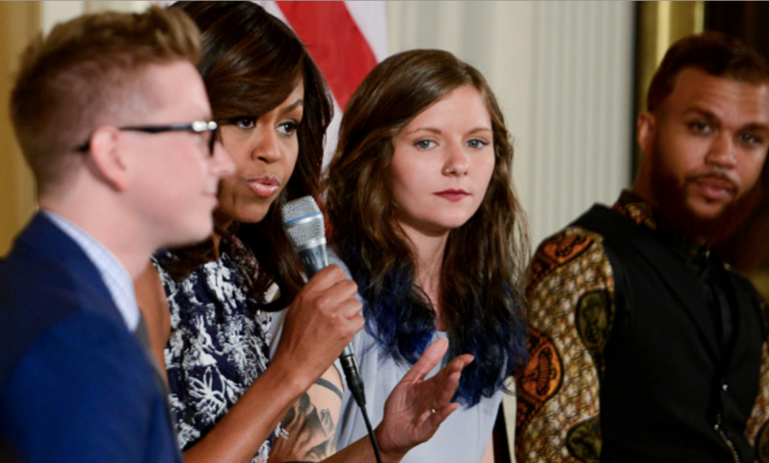 Which one was your favorite?