"I got 99 problems, but the twins ain't one."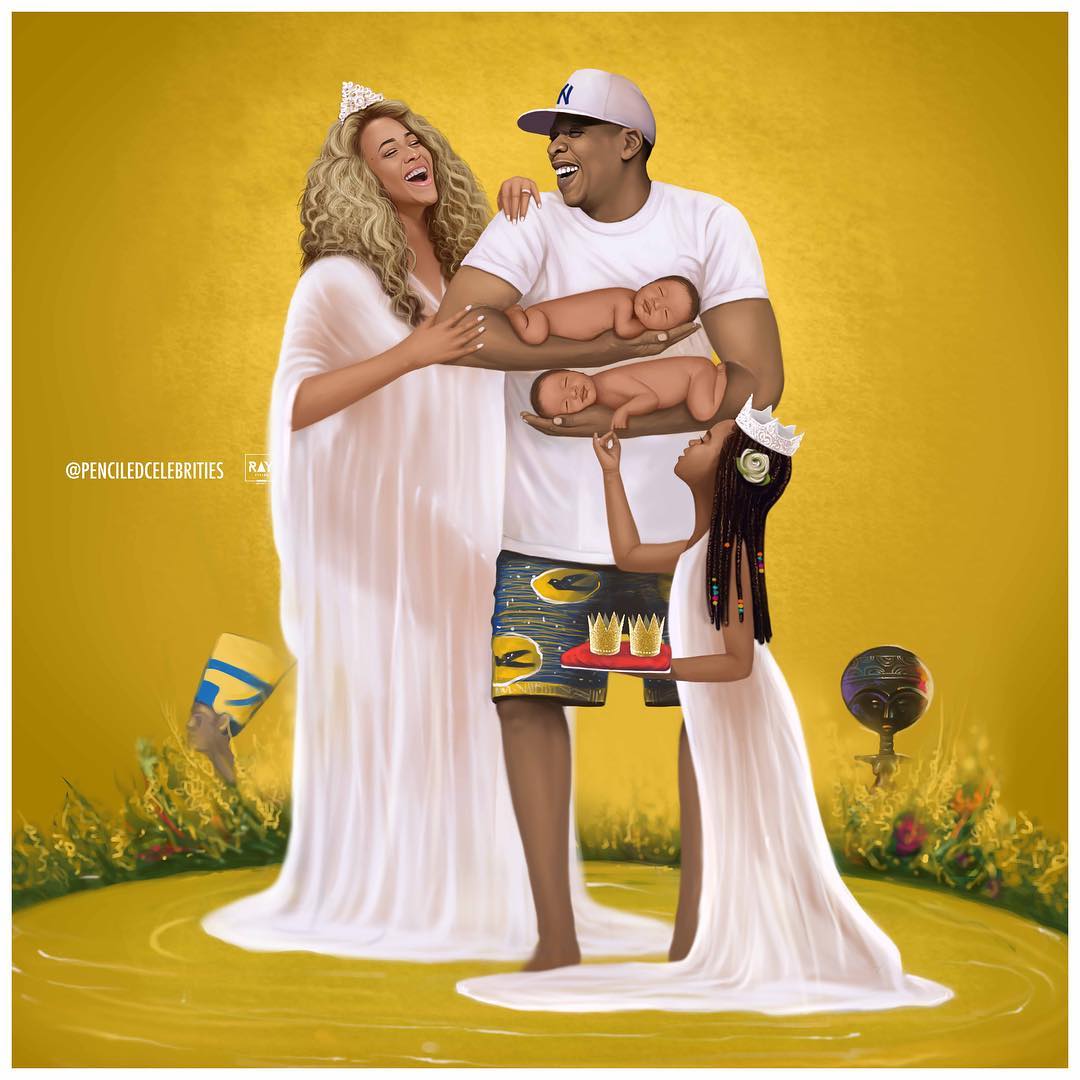 A few weeks ago, Beyoncé broke the internet when she made an announcement via Instagram that she was having twins. Beyoncé shattered the most liked Instagram photo record, beating Selena Gomez with a total of 10.6 million likes and counting, to date.
Beyoncé channeled the Yoruba deities Oshun and Yemoja for her pregnancy shoot. At the 2017 Grammys, she paid an epic tribute to African diaspora spirituality.
https://www.instagram.com/p/BQ6soknDjY-/
I am wondering if she will stick with the African inspired theme and call her twins, Taiwo and Kehinde.
I guess we will have to wait and see.