Our first ever pop up was a success! Ankaranistas shopped like a boss at All Things Ankara Pop Up 2017 : DMV!
As attendees made their way in to the pop up , they saw big gold ATA Balloons, which represent the acronym for All Things Ankara, and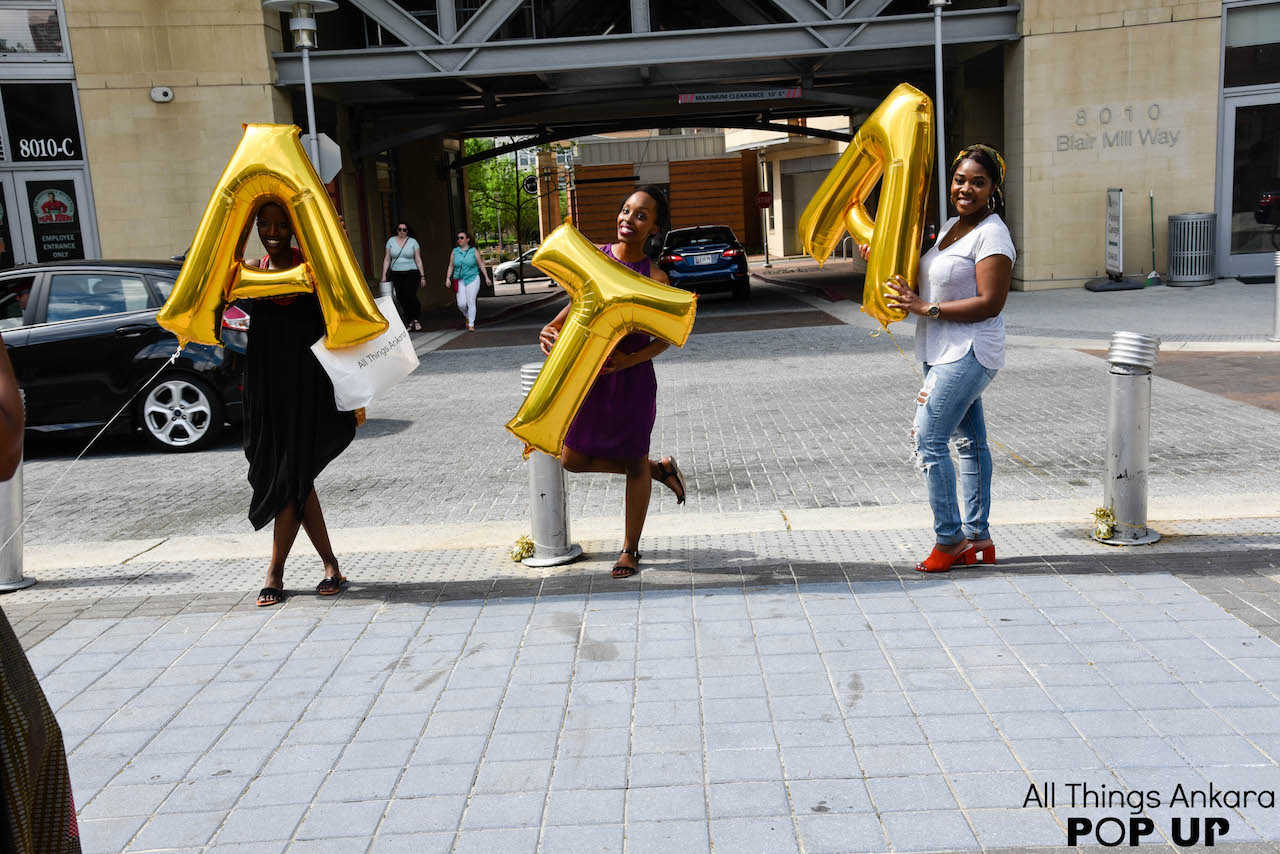 also the official All Things Ankara Pop Up 2017 welcome banner.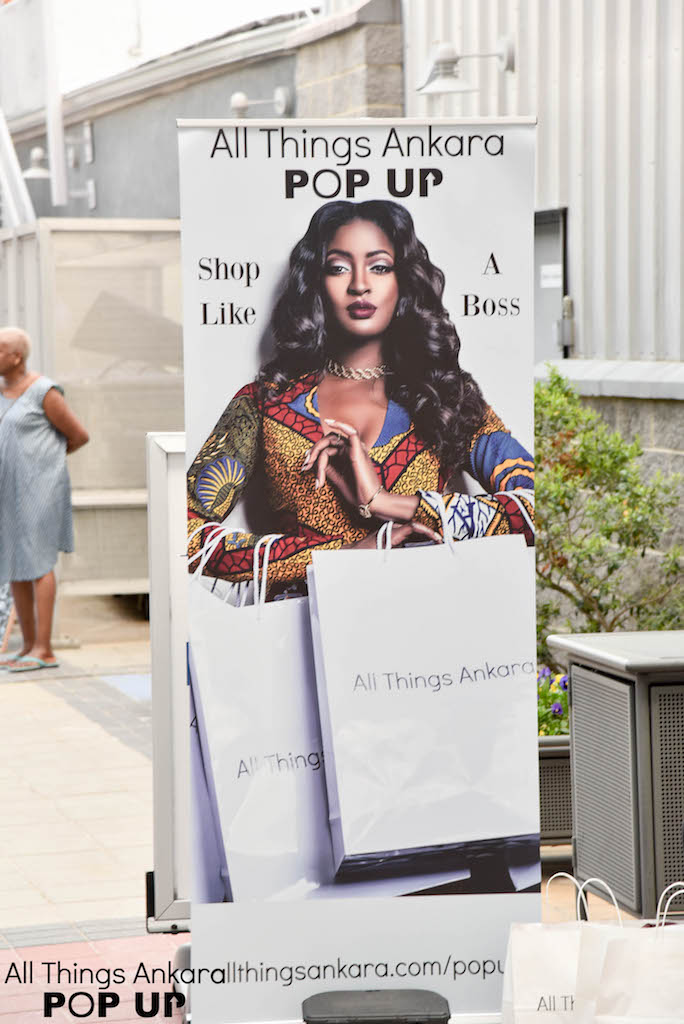 The front of the location had beautiful plant walls. It gave me major California vibes.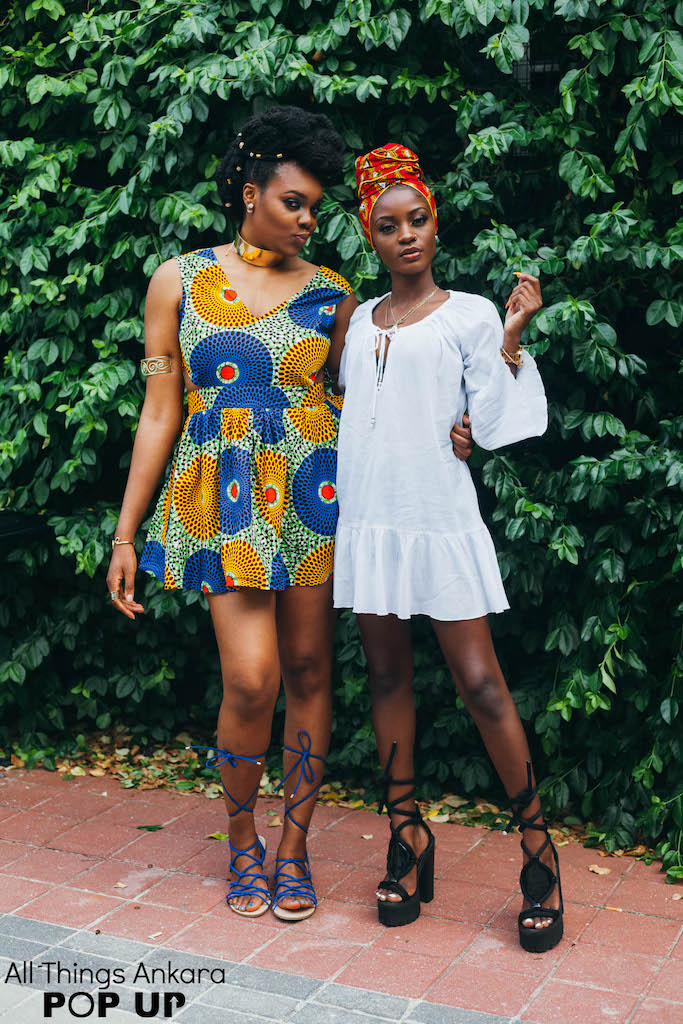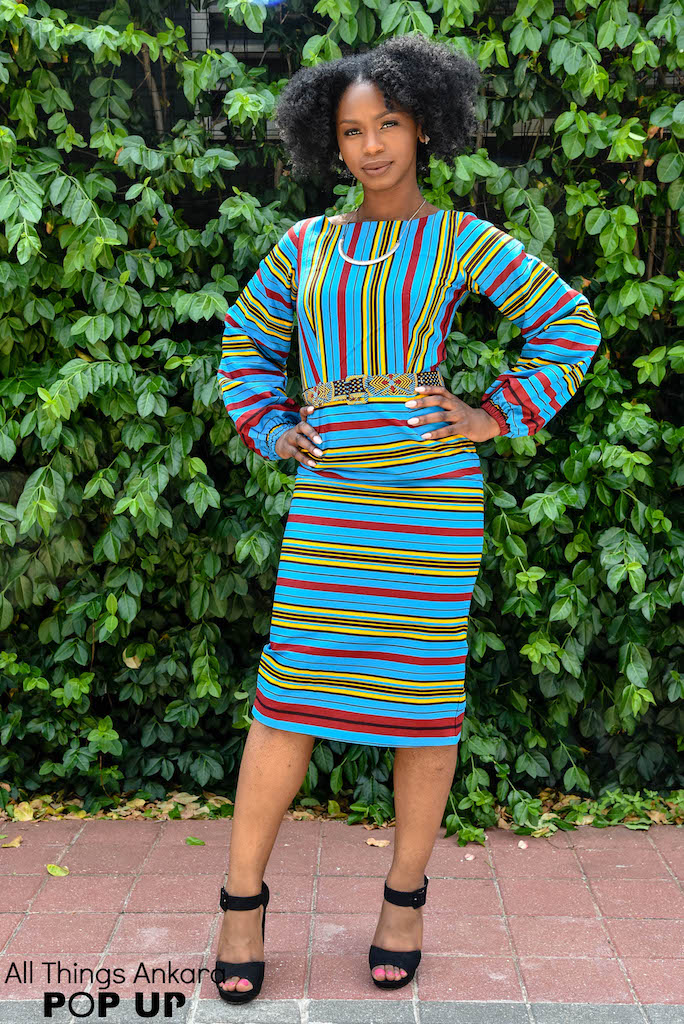 Ankara Street Style photos of attendees were taken by Bunmi Abari also known as Kodak Junkie. See the post on the Ankara Street Style at the pop up here.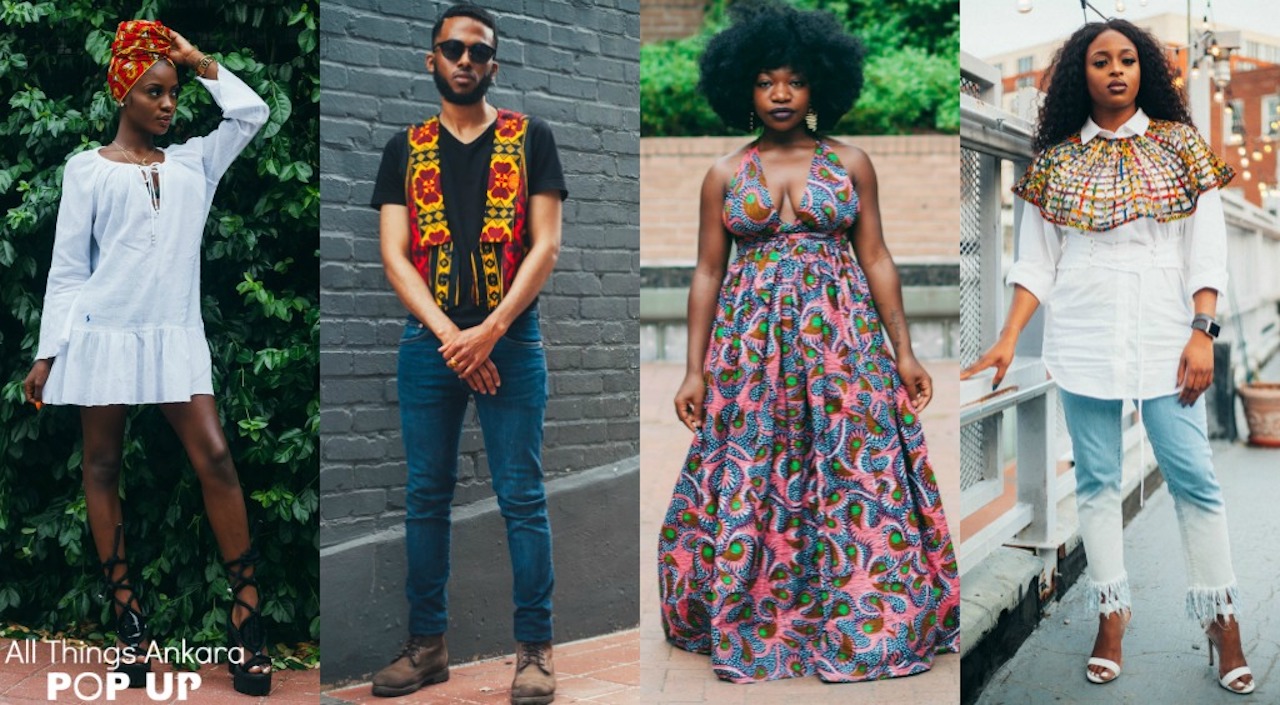 This Photogroup Inc. studio was a fantastic location for the pop up. The studio included a vast open space, a high ceiling and an eye catching cyclorama wall.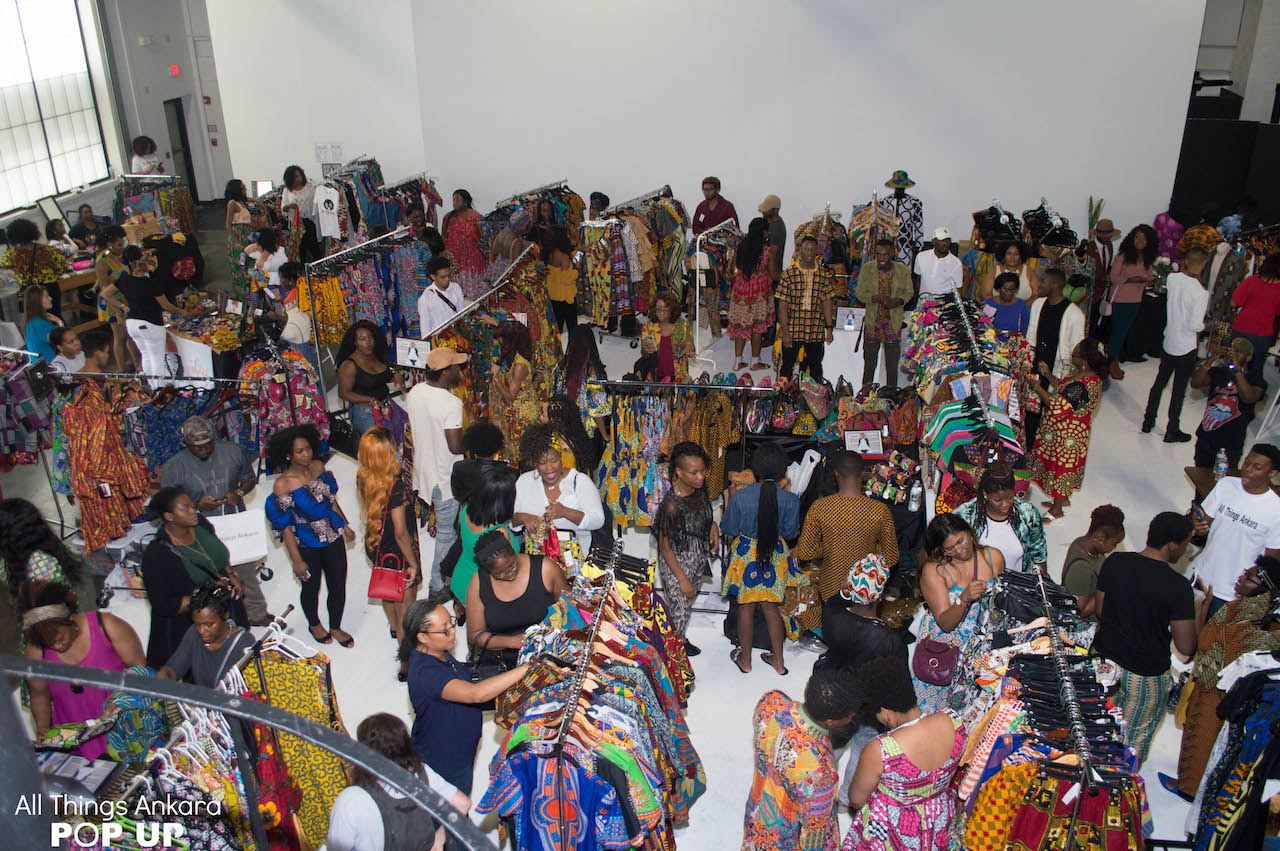 The ankara print clothing, accessories and fabrics popped on the white cyclorama wall. Many thanks to Barry and Anne for the excellent customer service.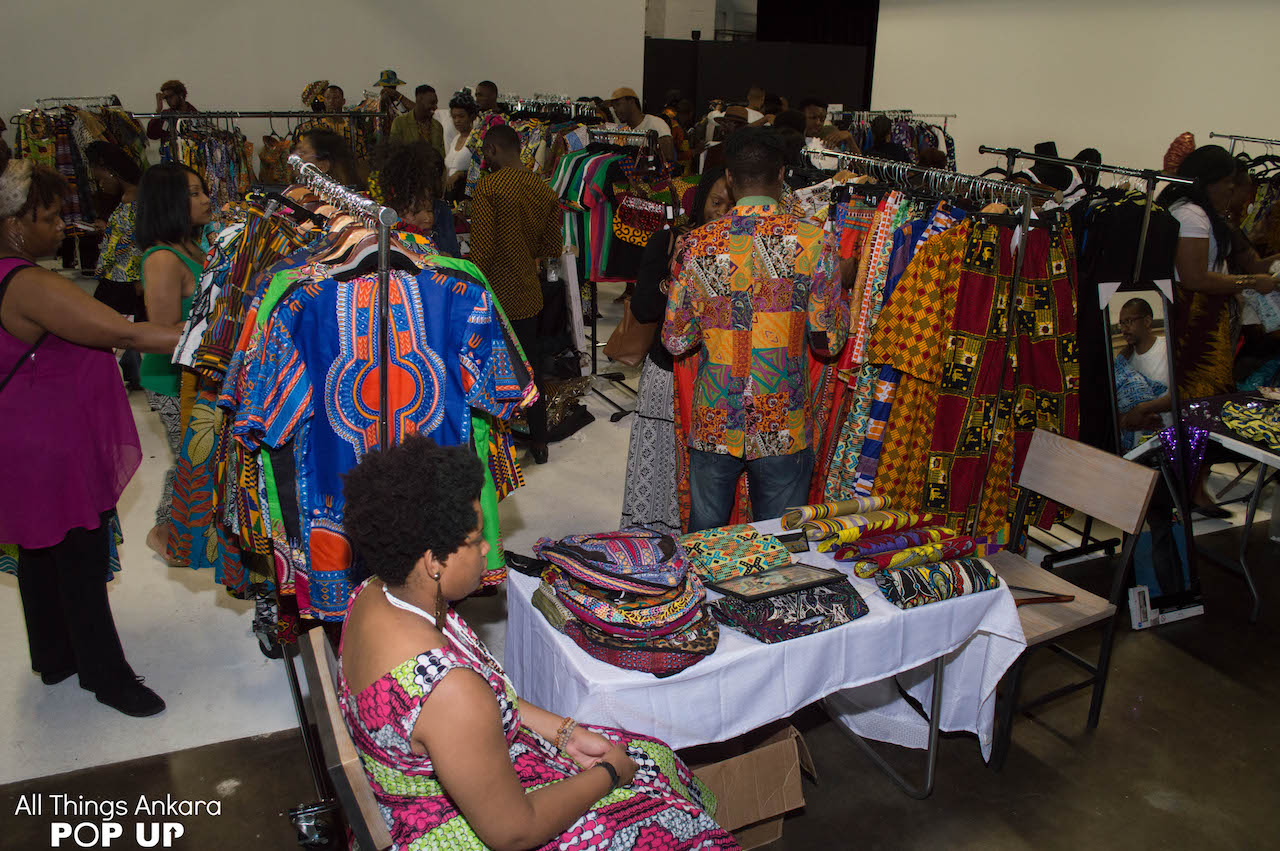 Brand ambassador models wore merchandise from brands selling at the pop up to increase awareness and generate sales.
Model Lakesha Moody La Queen Noir is wearing a long sleeve wrap dress from Shangani Fashion . Shop Shangani Fashion on the All Things Ankara Marketplace here.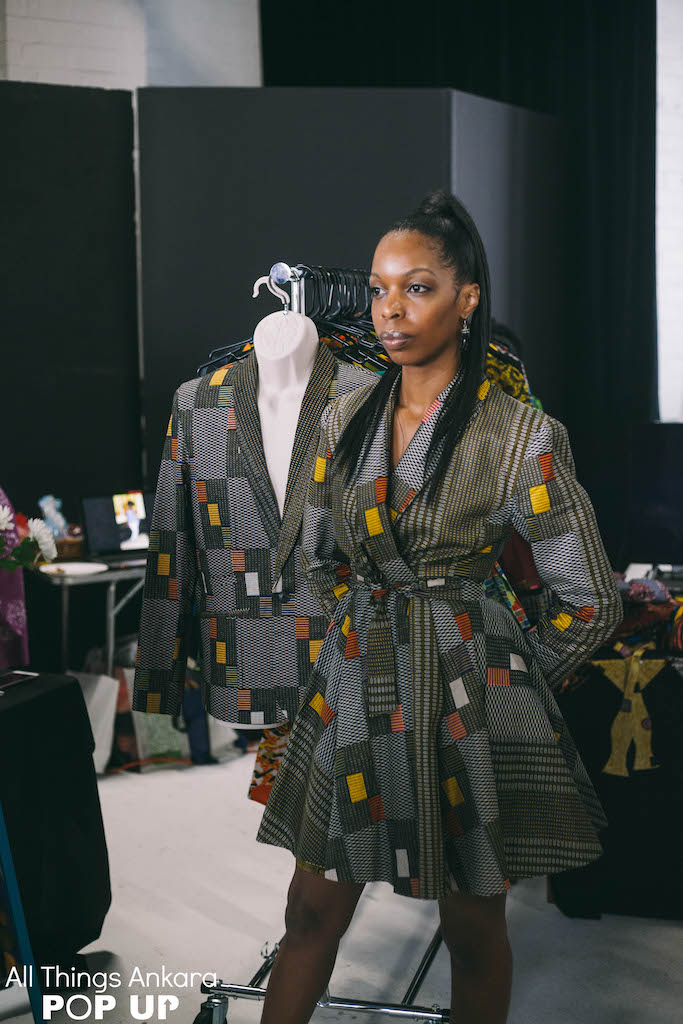 Model Fatima Cisse is wearing the Sakeenag Vest Coat for $75.00 and the Mesh Drop Crotch Pants for $115. Purchase on the All Things Ankara Marketplace here.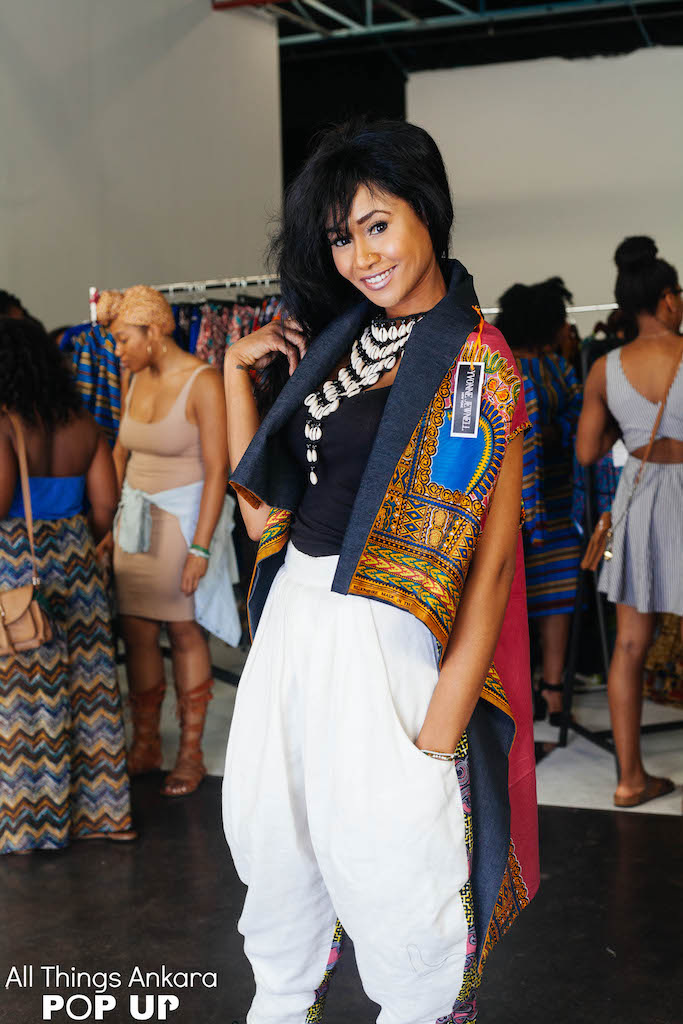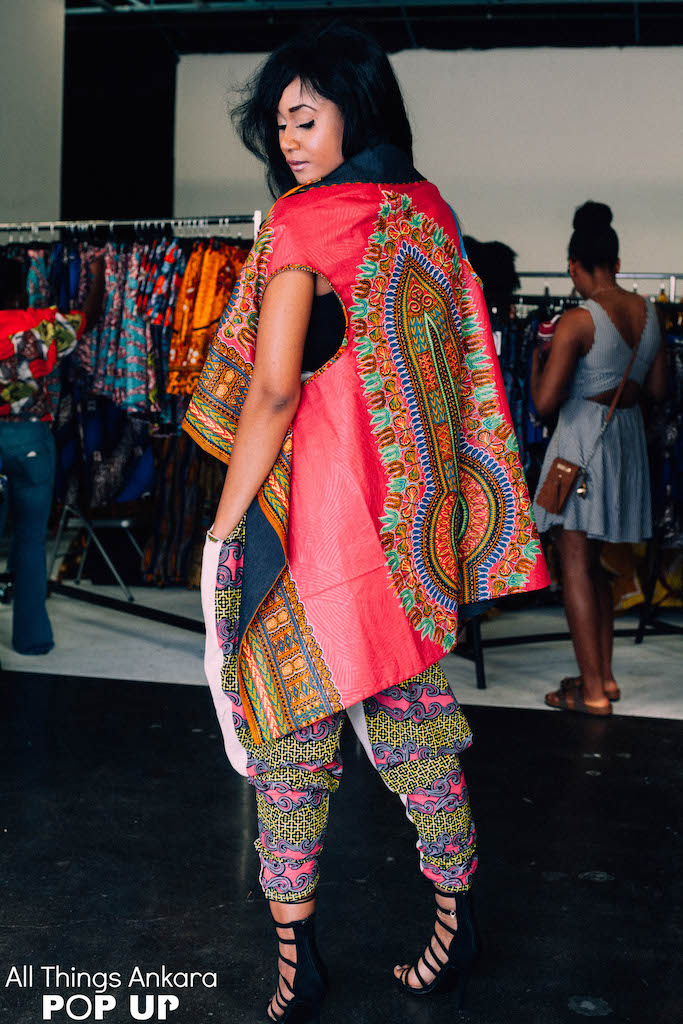 Steve Anuise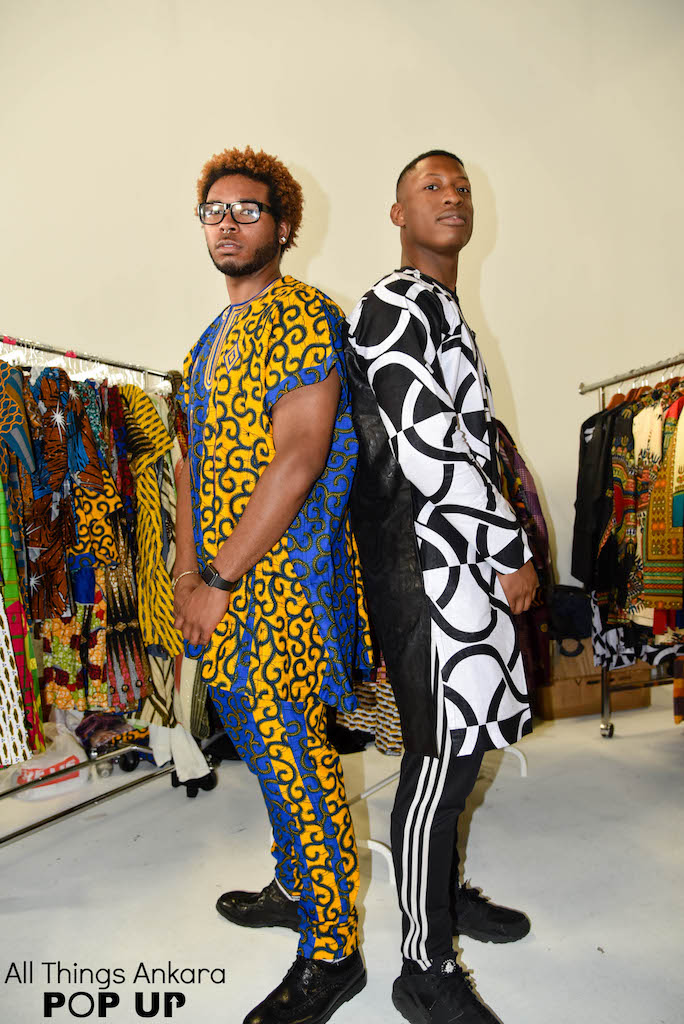 Model Radi Wilson is wearing the Jasmine Bishop Sleeve Midi Pencil Dress by Yetunde Sarumi. Purchase on the All Things Ankara Marketplace for $115 here.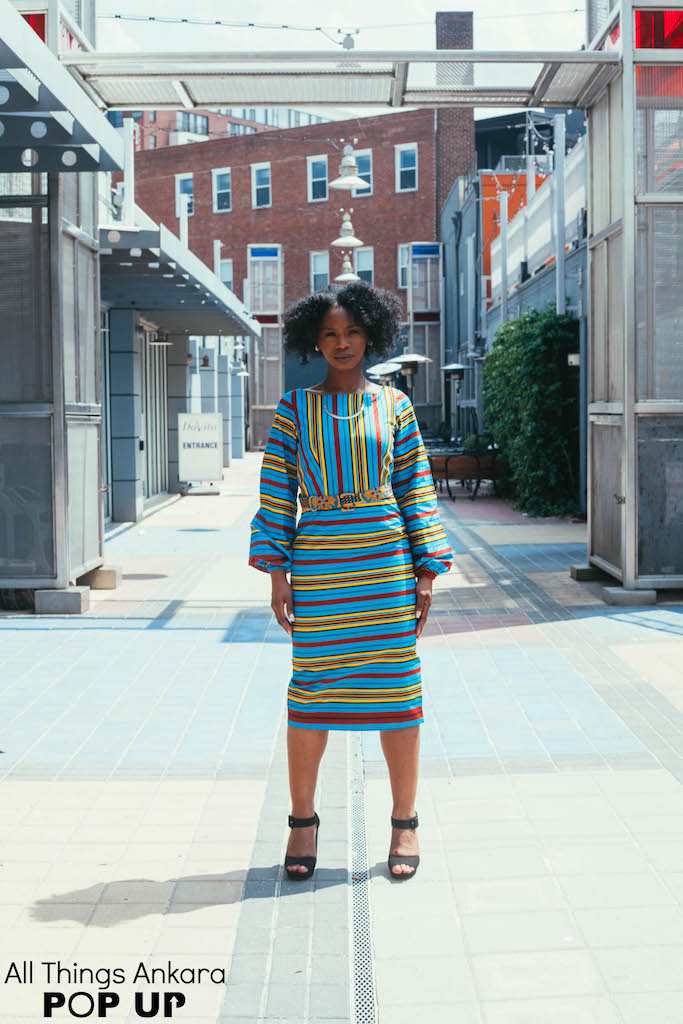 Model Taylor Petteway is wearing a shredded ankara print belt by TruFace by Grace. Shop Truface by Grace on the All Things Ankara Marketplace here.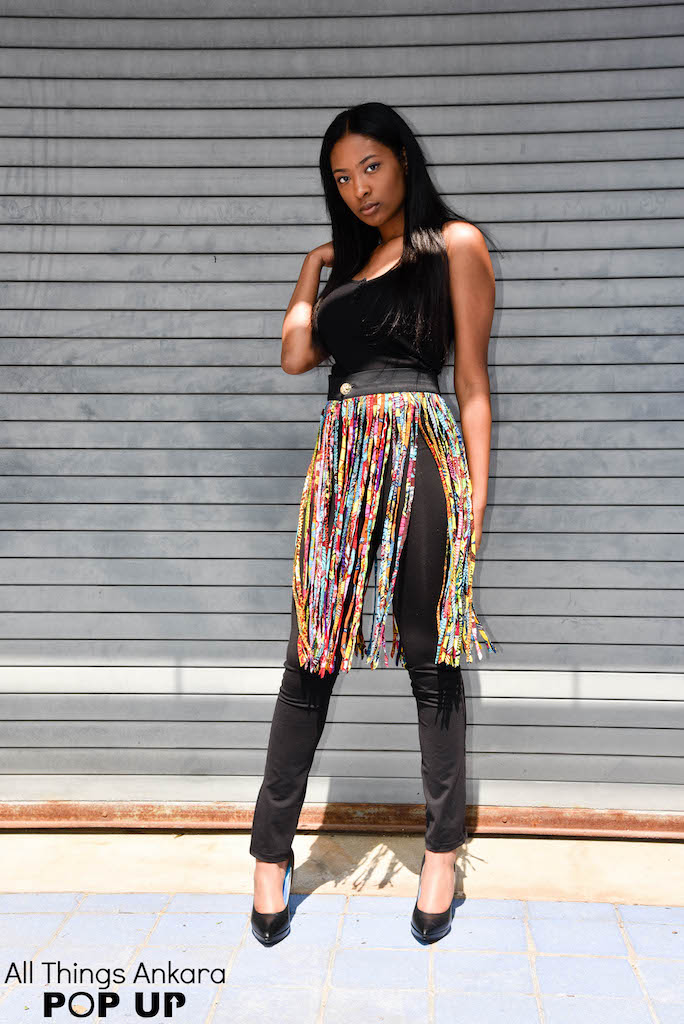 The pop-up shop showcased the beautiful and vibrant ankara print designs available on the All Things Ankara Marketplace. See a full list of designers who sold at the pop up here.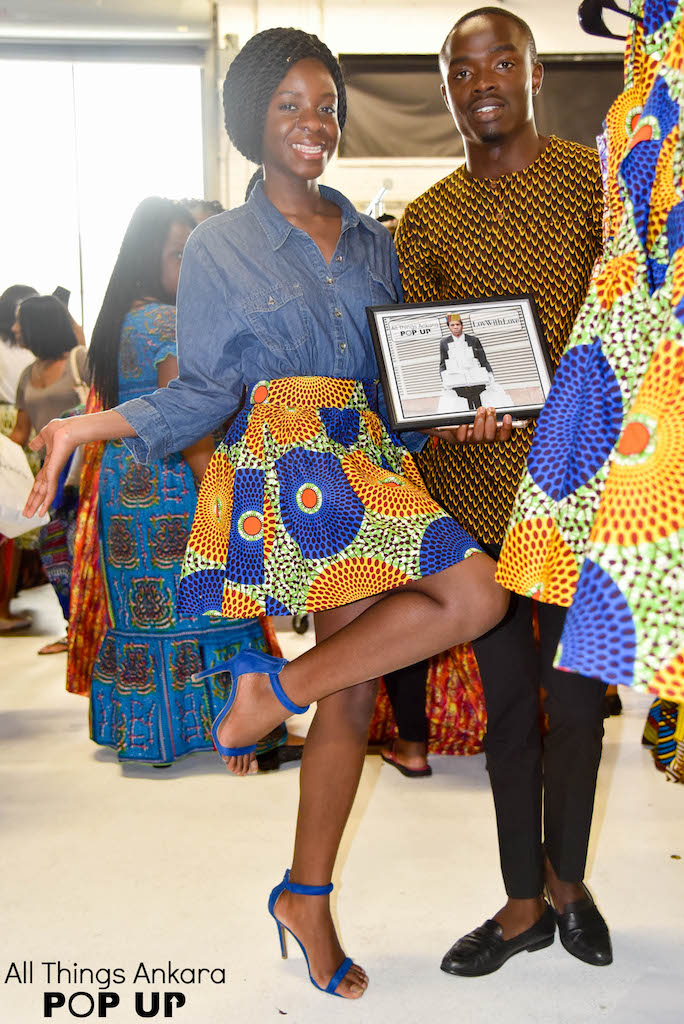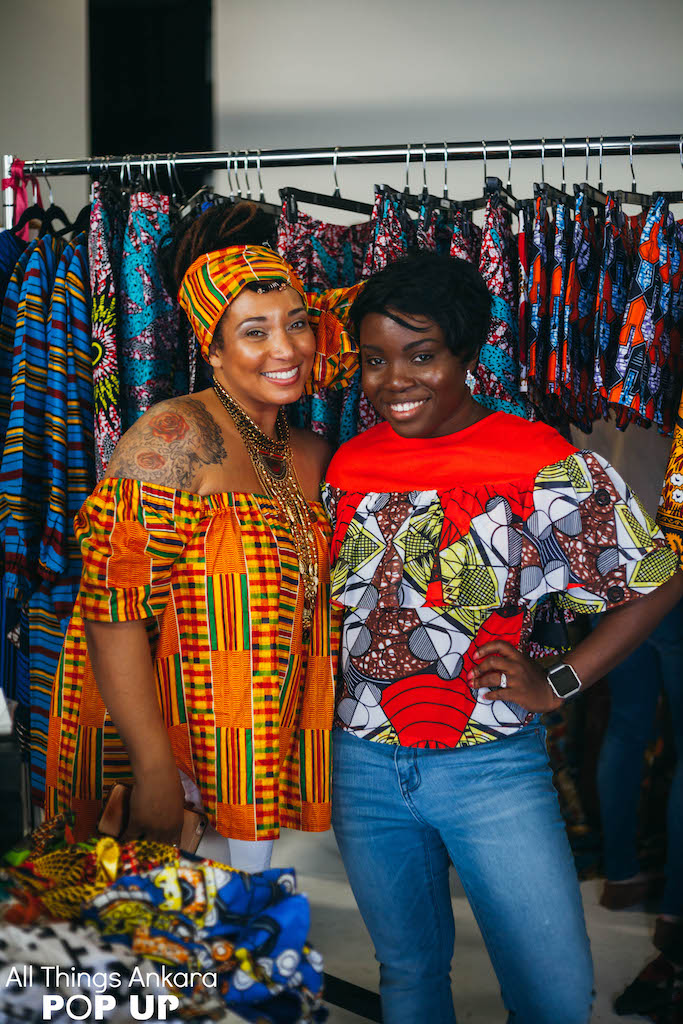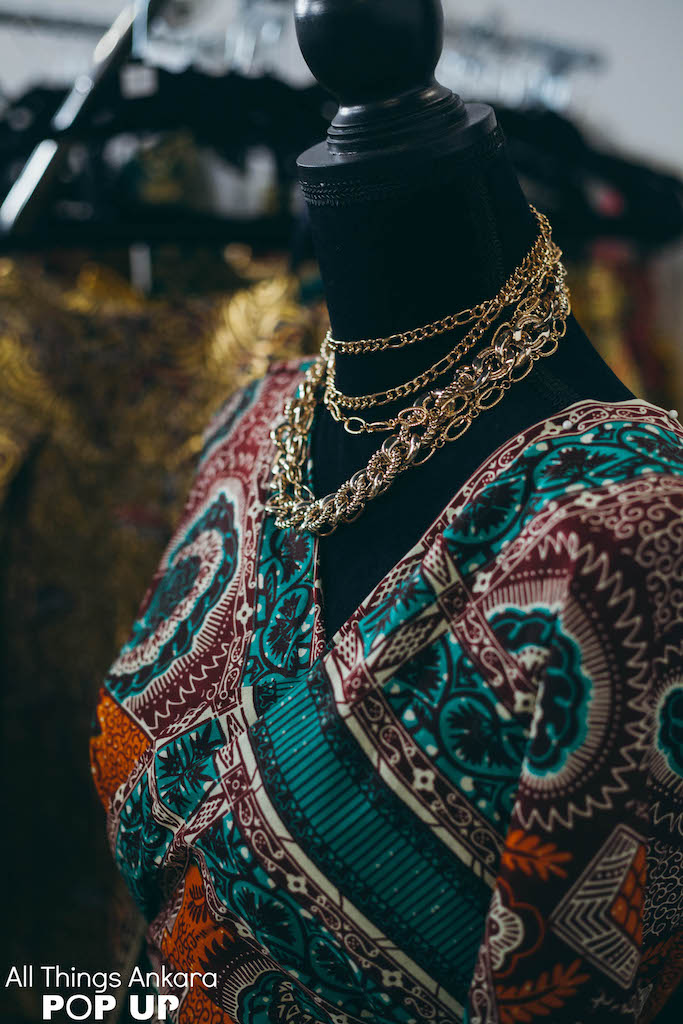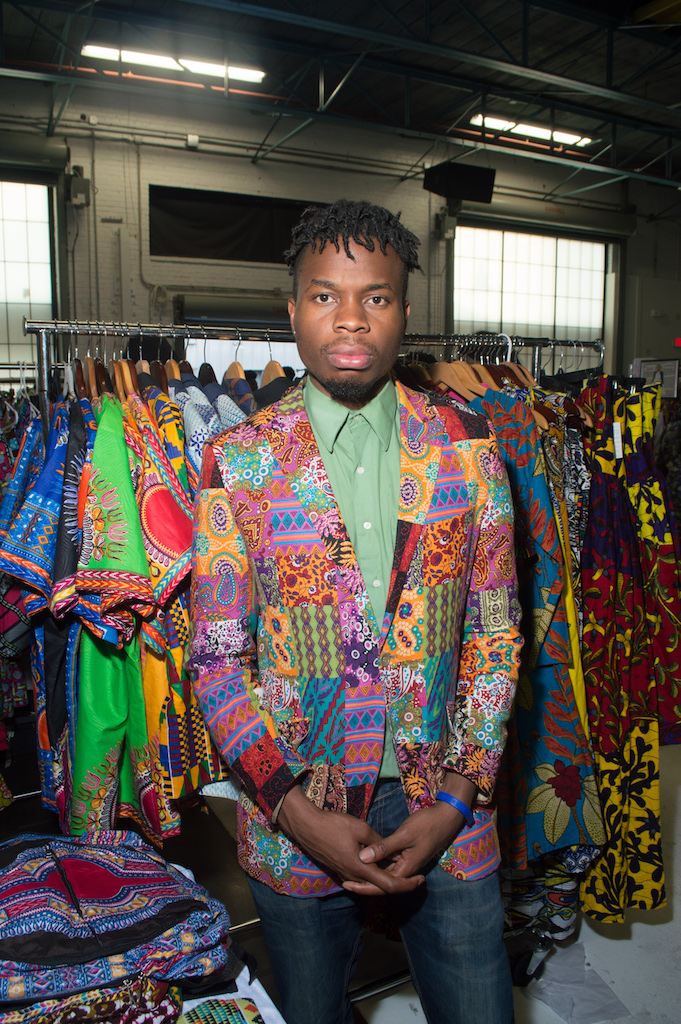 There is on doubt that attendees shopped like a boss.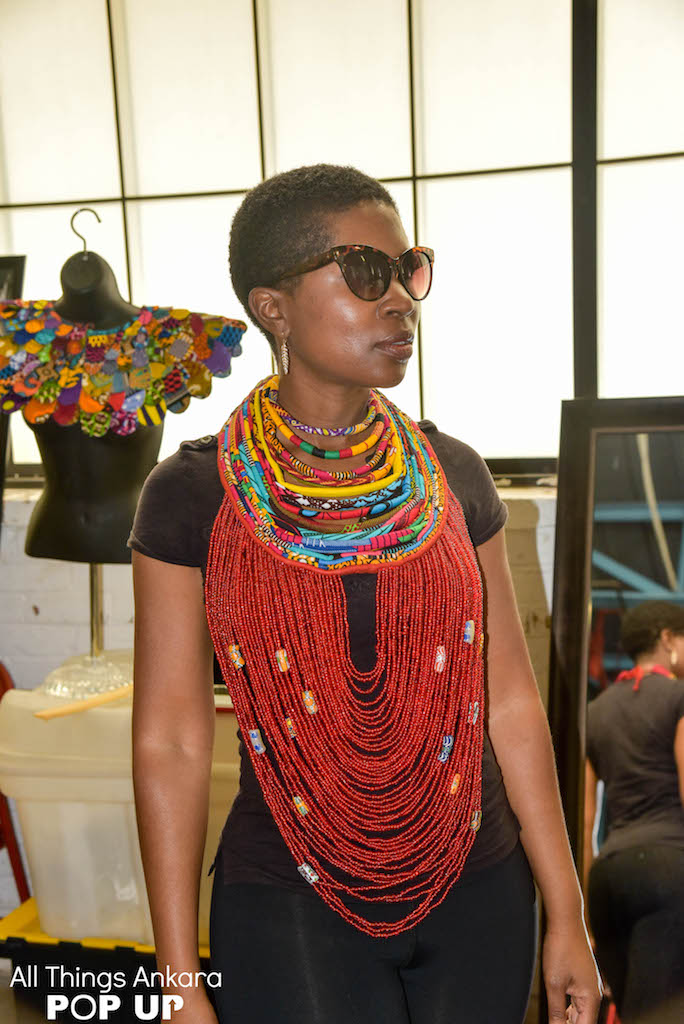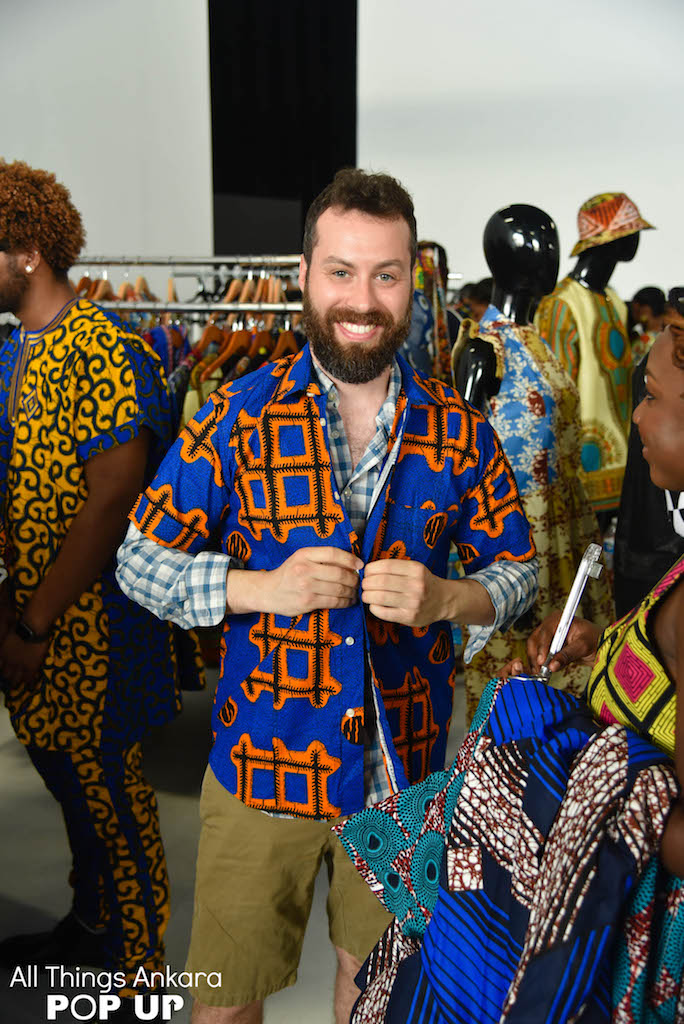 DJ Diddy Mula had everyone dancing, including himself.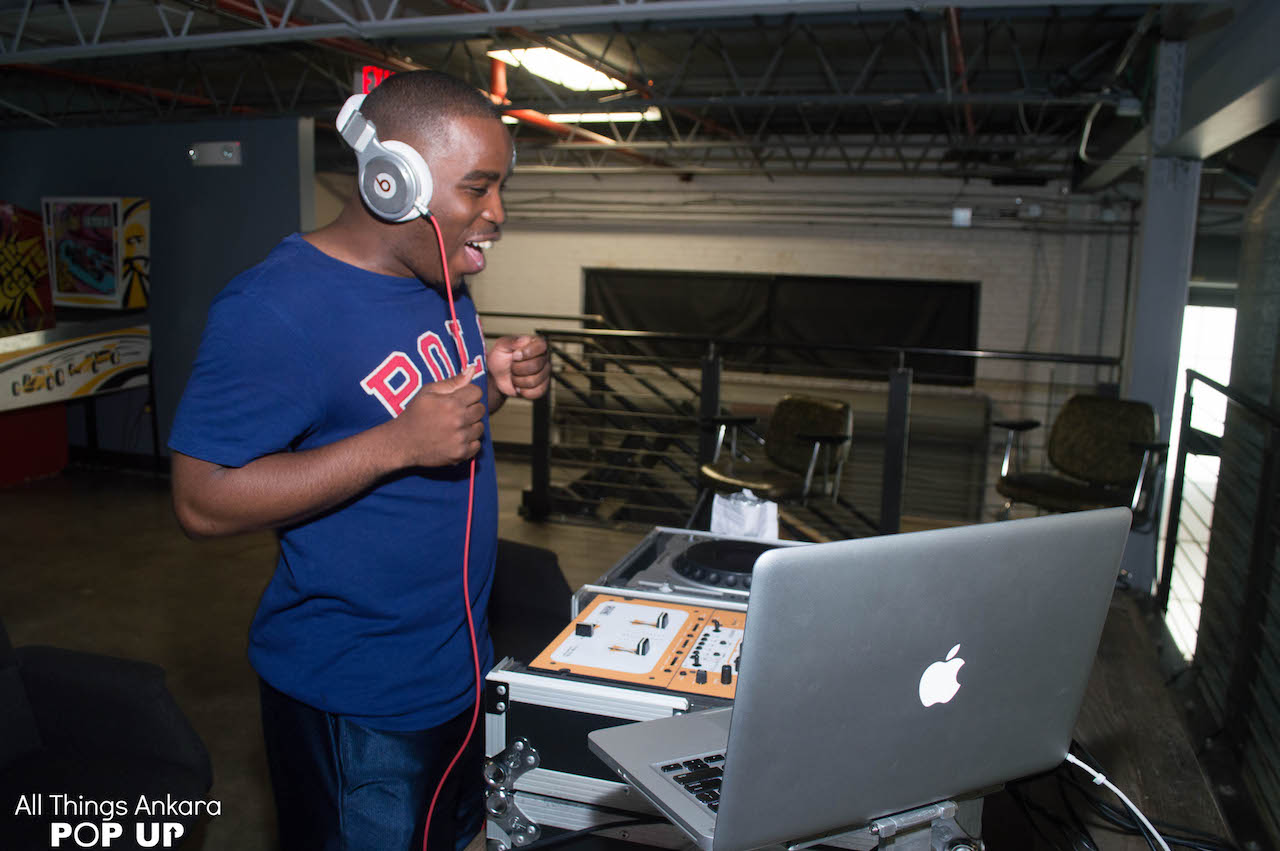 Yummy West African food was provided by our food vendor Horoyah.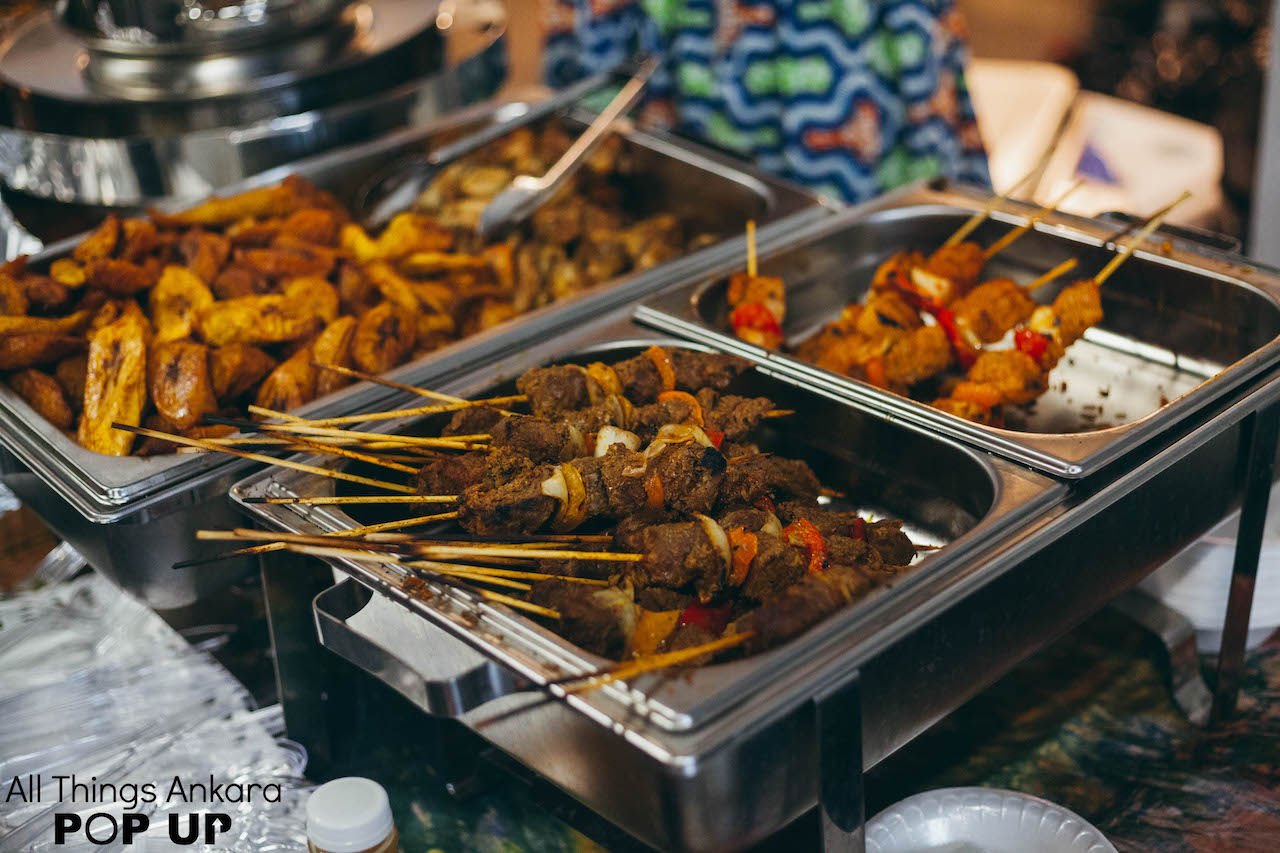 My brother Nicholas definitely enjoyed the food. (lol!)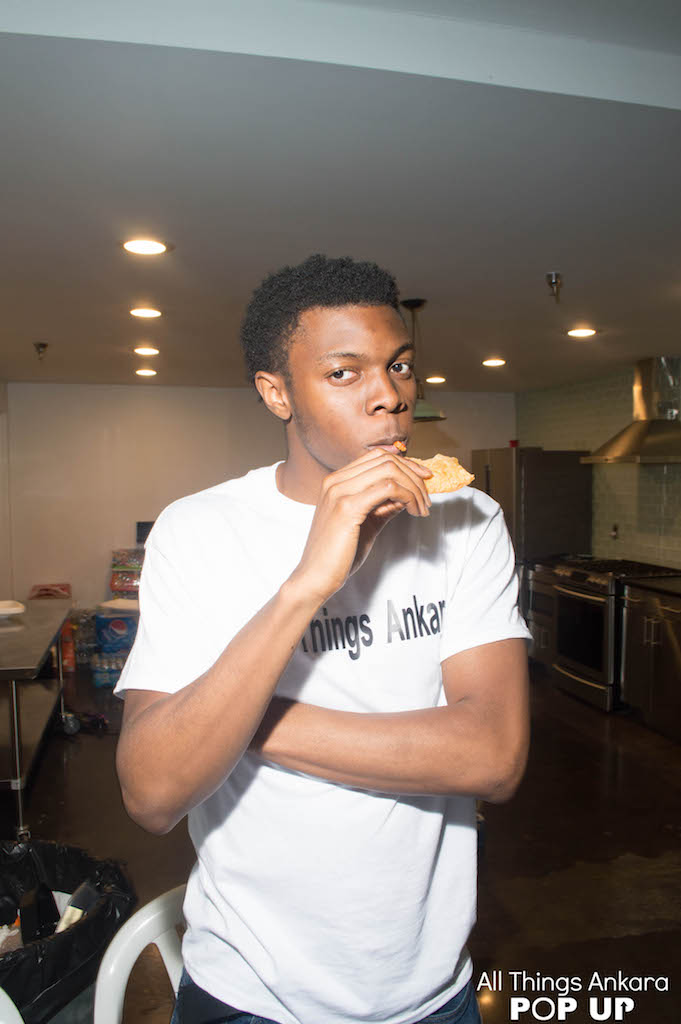 Special guest included beauty and lifestyle influencer Aderonke Raji (Ronke Raji),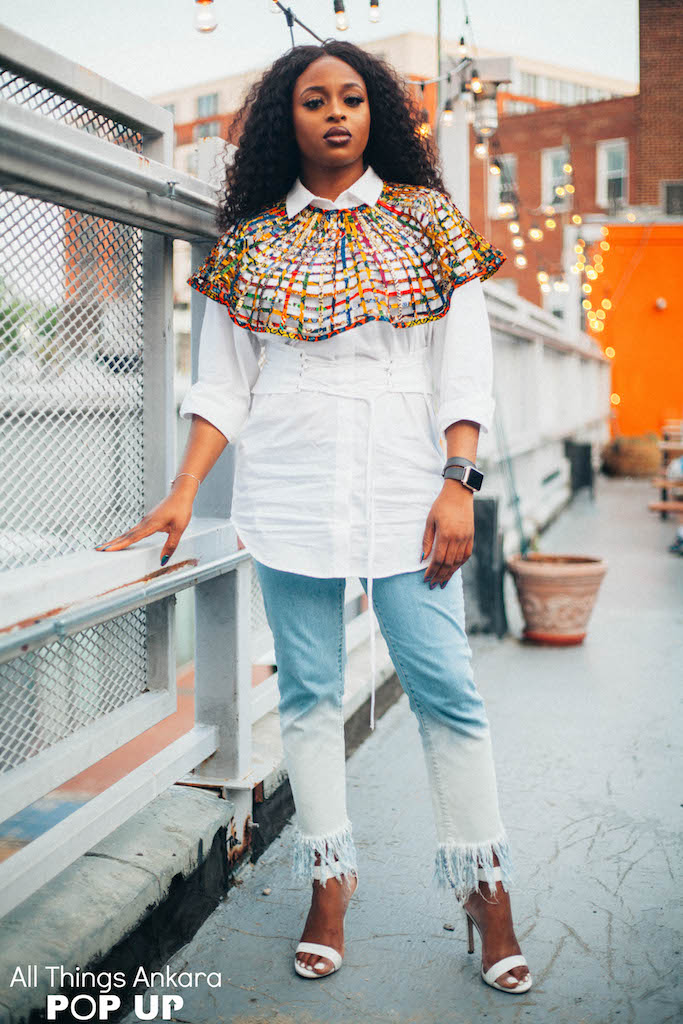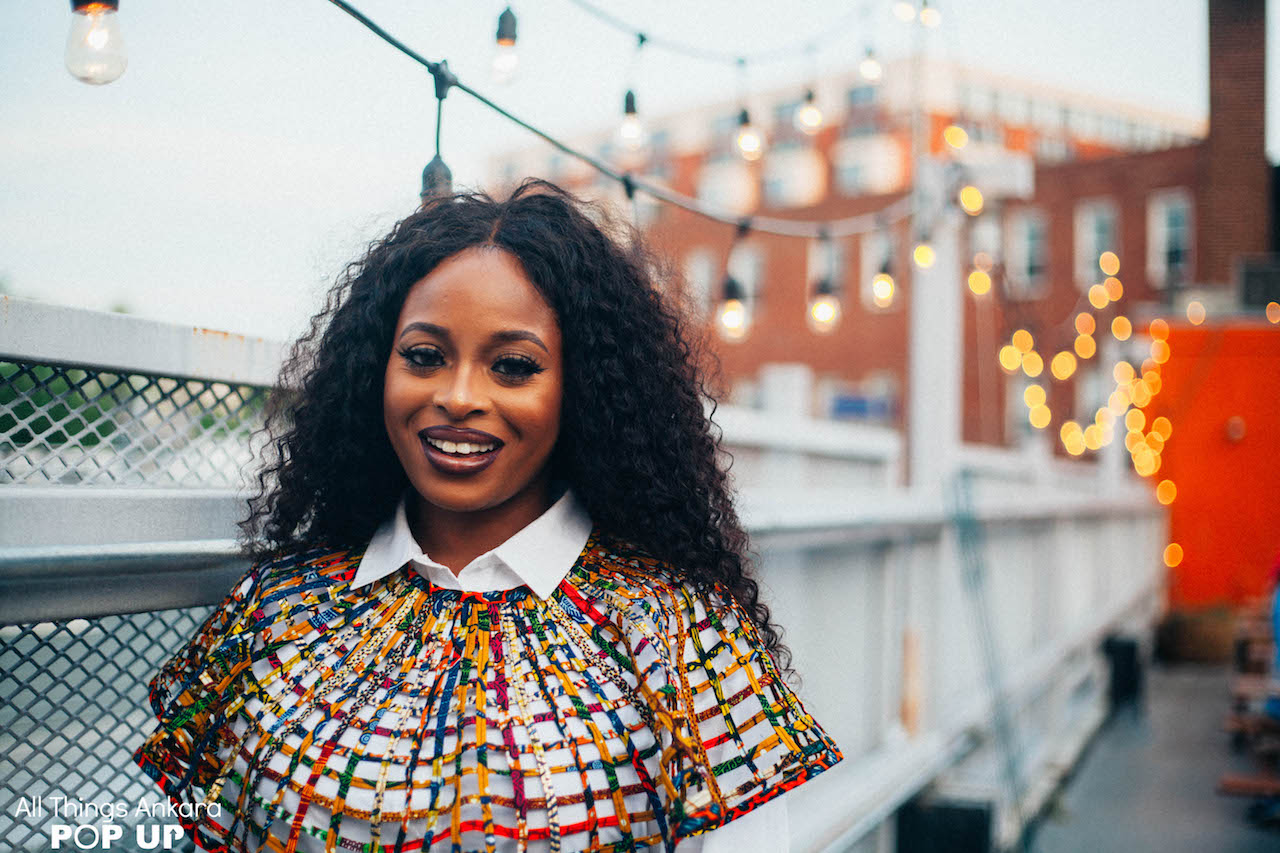 and model and brand ambassador Armanda Tounghui (Glow Princess).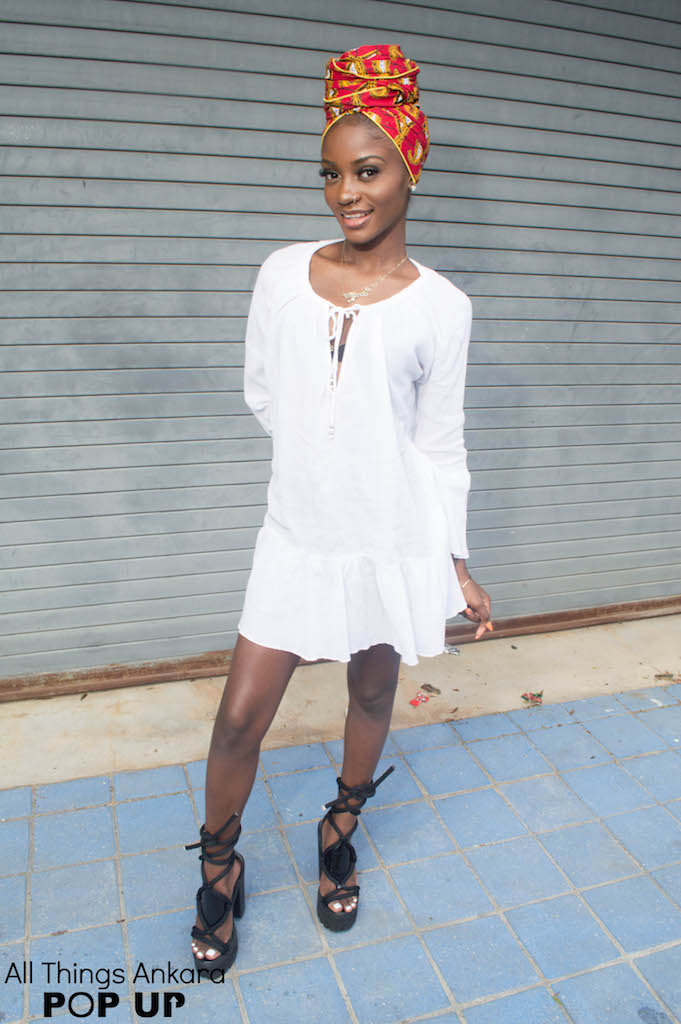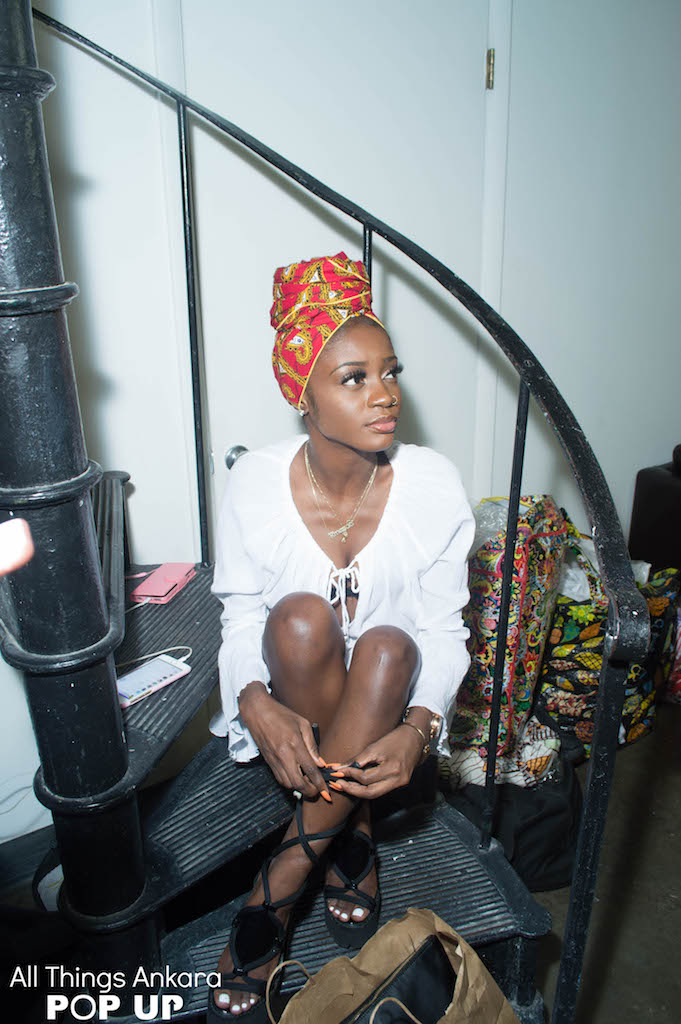 https://www.youtube.com/watch?v=VhvBwiJ5Mvg
Wilson Ebo, the male model in the All Things Ankara Pop Up 2017 Campaign also stopped by as well.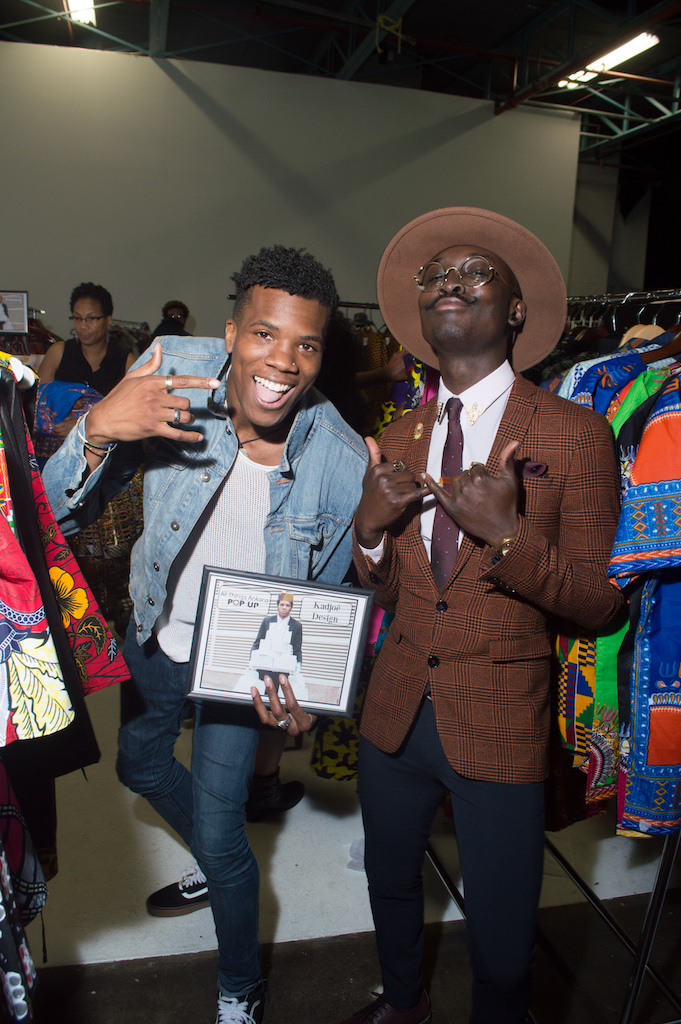 2/4 sale associate cashiers, Modupe Oluwalade and Chidi Nwaneri did an exceptional job checking out purchases.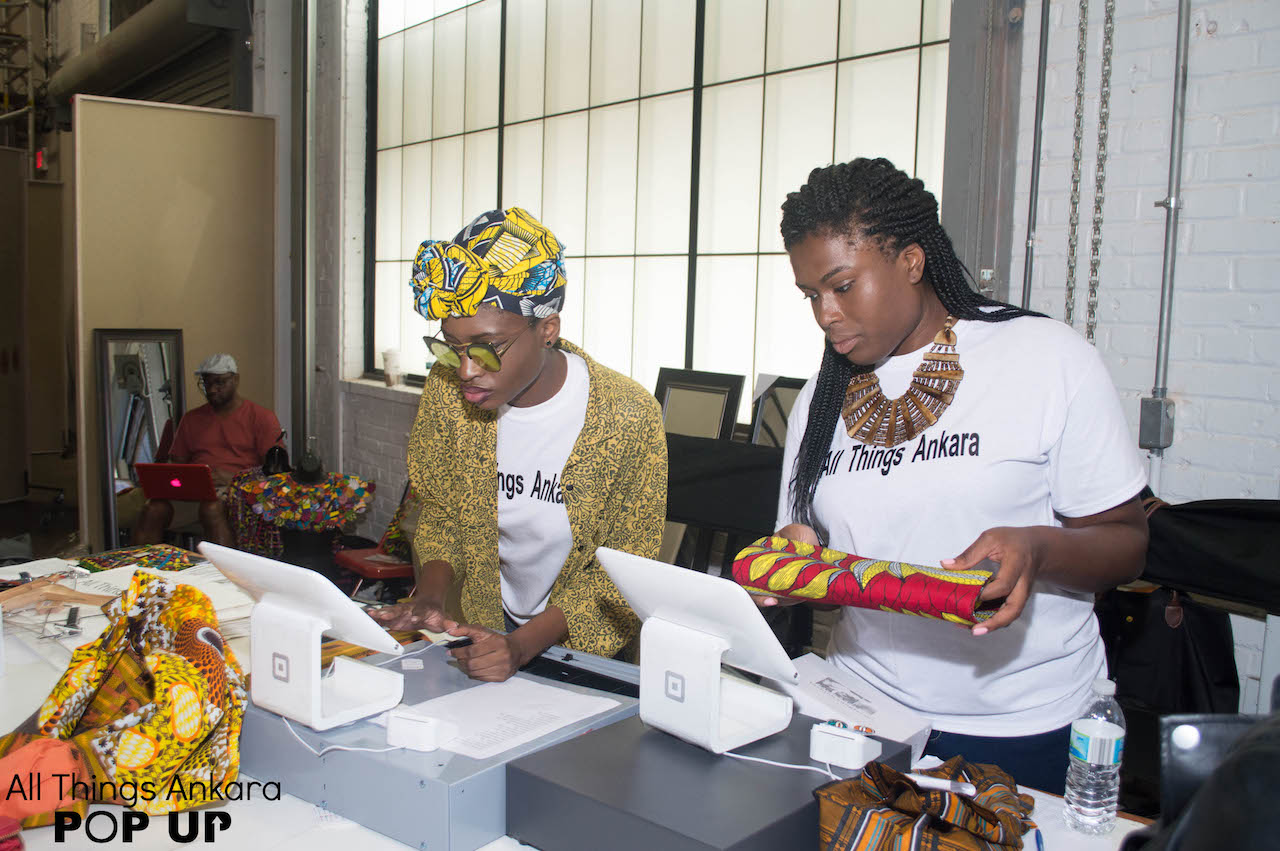 Modupe Oluwalade is also a fashion model. It was only right she served the camera with a dope pose.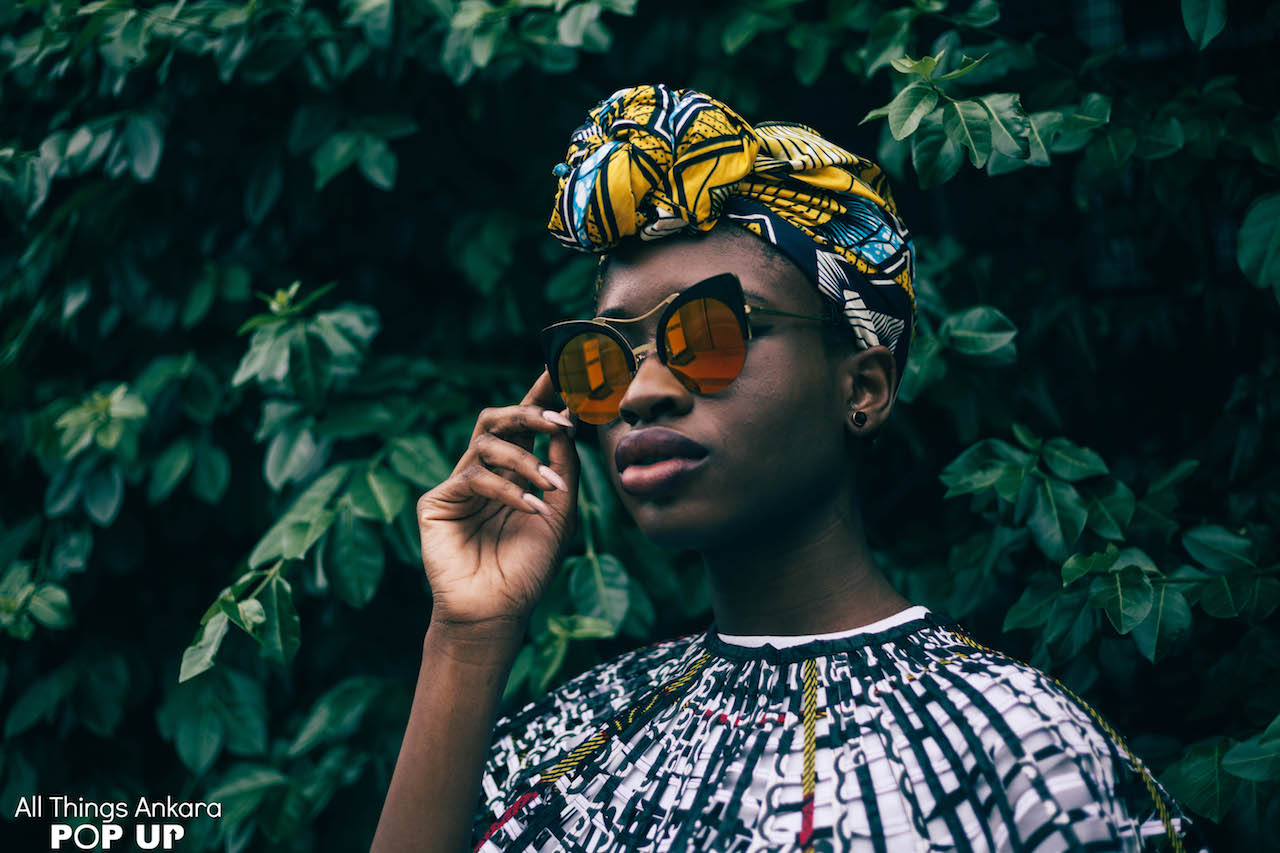 Customers left with white All Things Ankara logo shopping bags, similar to the bags in the All Things Ankara Pop Up 2017 campaign.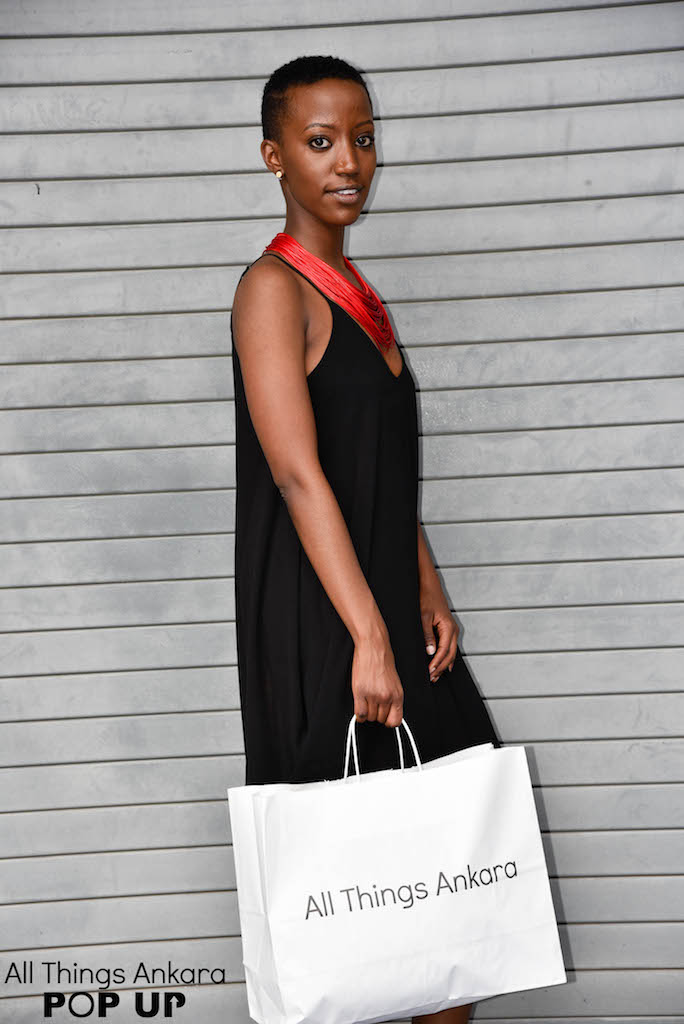 Many thanks to everyone who made this event a success. Rock on!
See my outfit post on All Things Ankara here.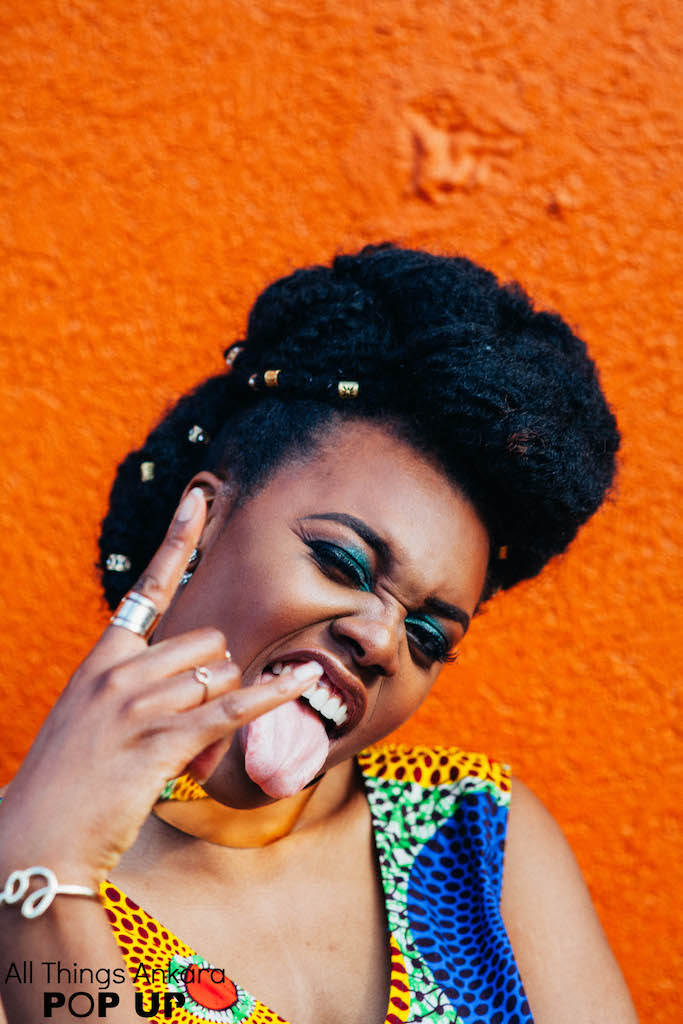 Watch the recap video from the pop up below:
The next ATA Pop Up in the DMV will take place Saturday and Sunday, July 22nd and 23rd at the Photogroup Inc. in Silver Spring, MD. We will also be in Atlanta, GA July 30th.
RSVP and more info at allthingsankara.com/popup
See all the photos from the pop up here.