Hi Ankaranistas! Today's Ankara Product of the Day is the Colour Pop Dress by ZurikGirl.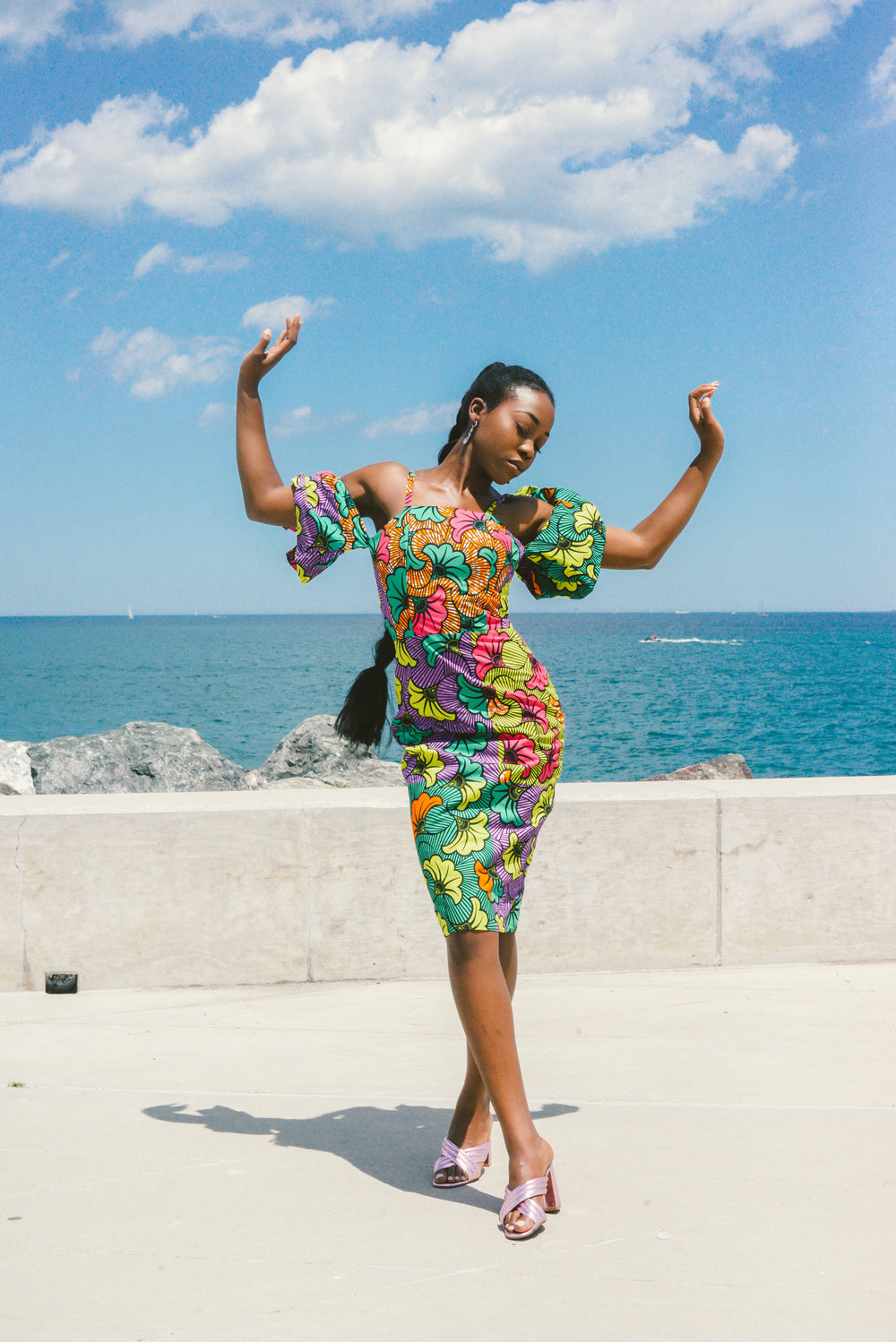 The vibrant printed dress has purple, teal, pink and gold ankara print colored hues. It has lovely thin straps with off the shoulder details.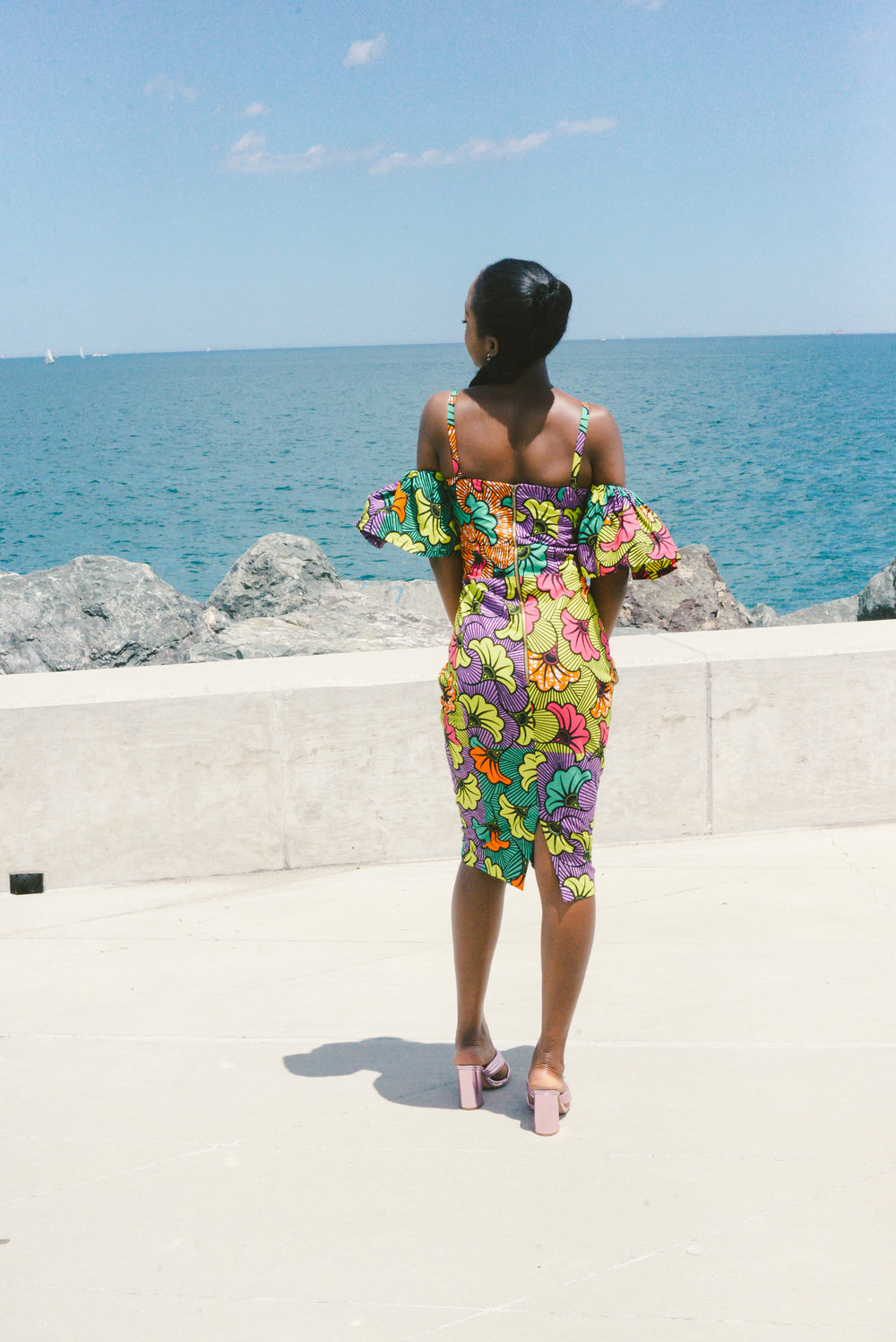 The dress is midi length, has a slit in the back and a wide teeth gold zipper back closure.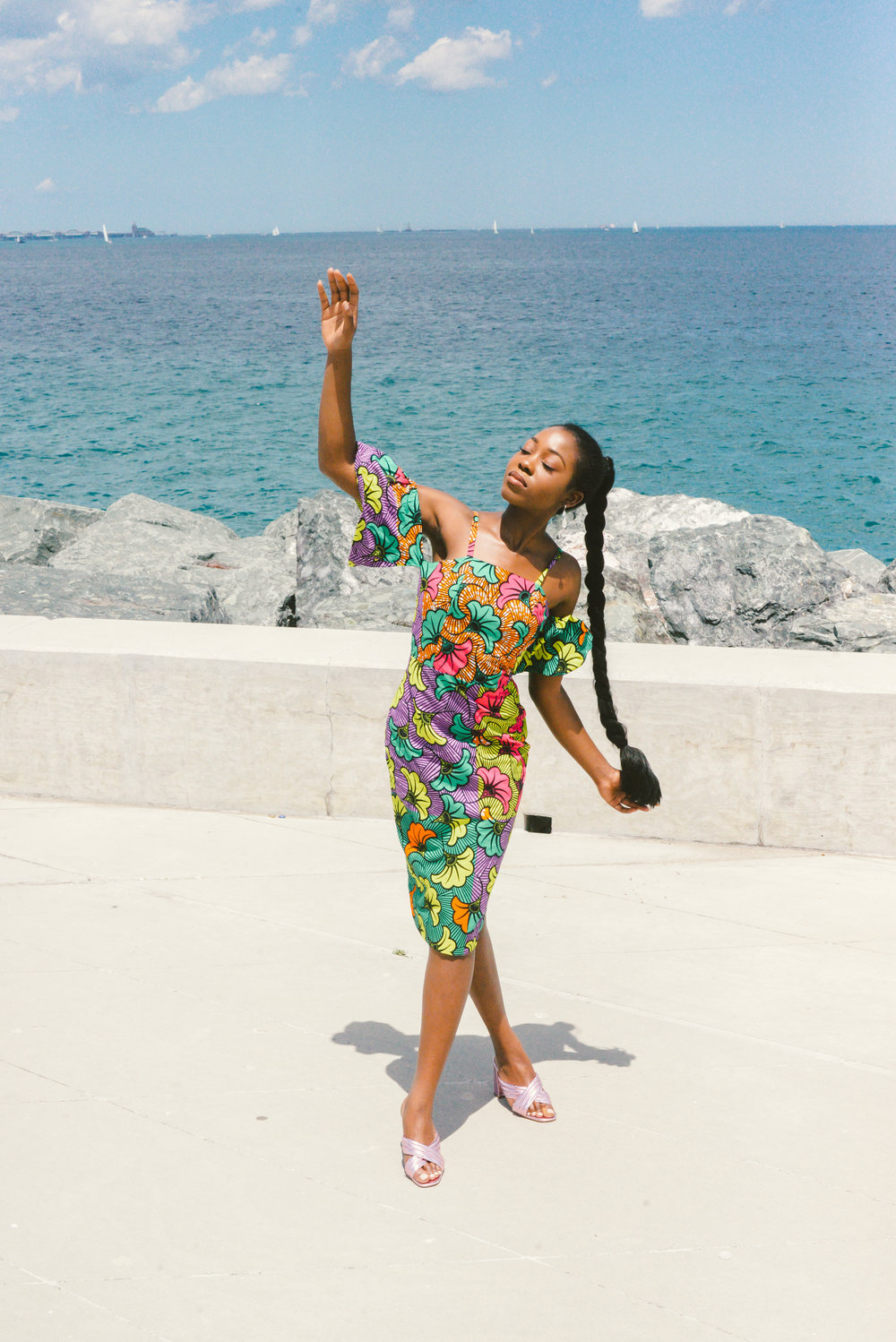 The dress is available in size medium and large for $60. Purchase on All Things Ankara here.