Hi Ankaranistas! Today's Ankara Product of the Day is The Kente Soles Gladiators by NISHKAMI.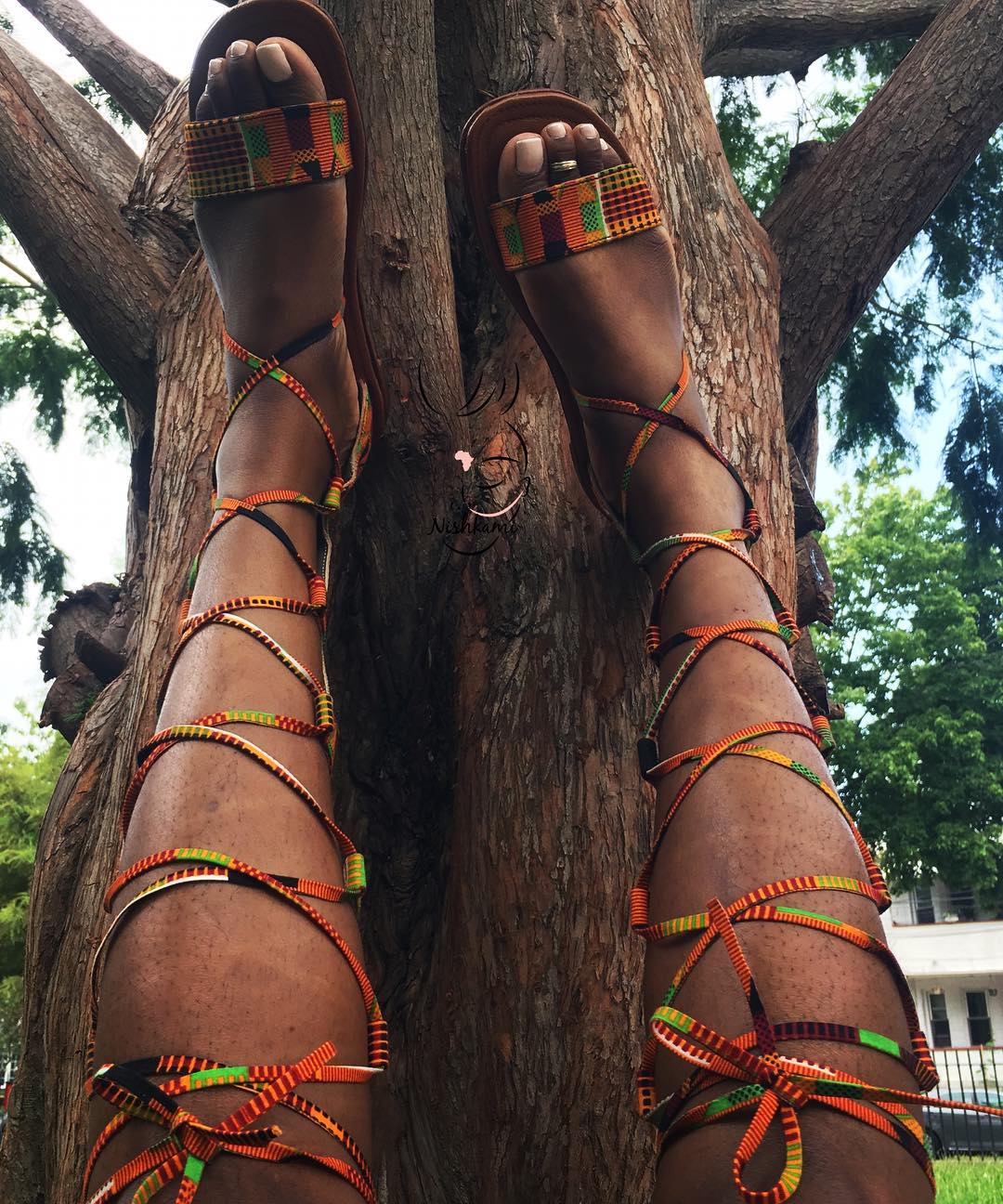 These handmade beauties feature leather soles and accents, kente fabric and a whole lot of umph!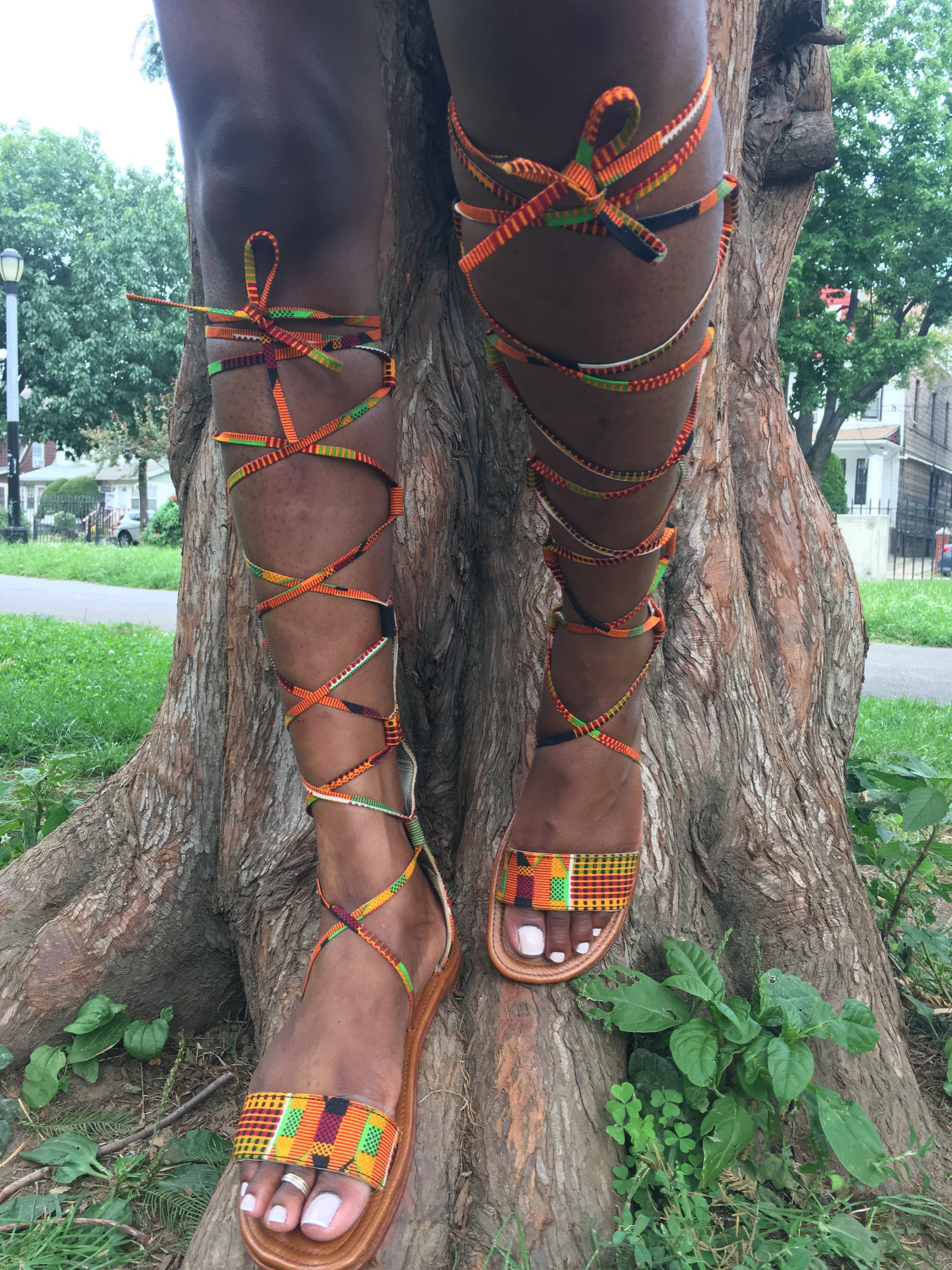 The shoes runs true to size and it has a zipper closure at the back allows the sandal remain sturdy on your leg without falling.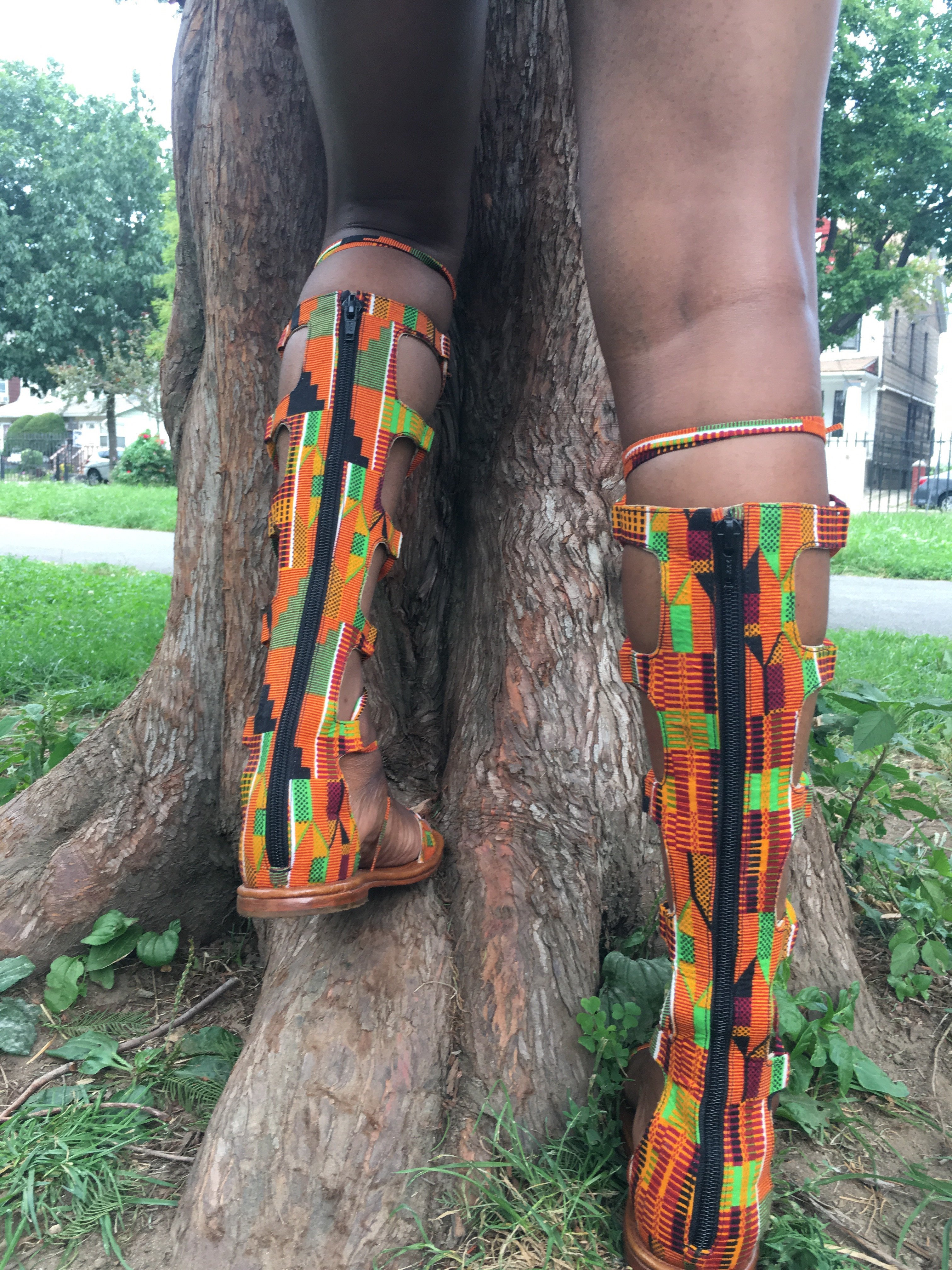 The tie-up straps allow custom fit to any leg size.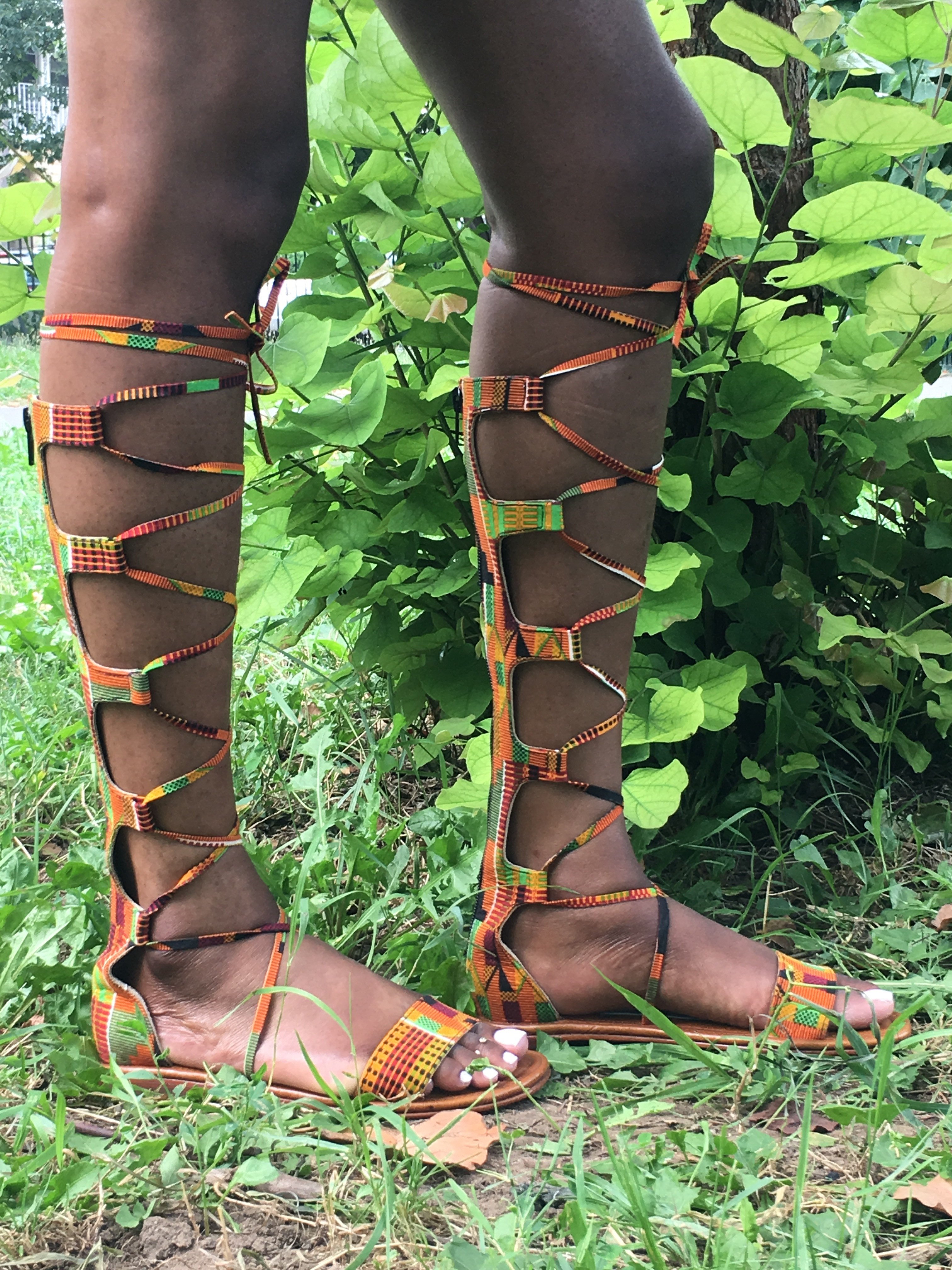 The Kente Soles Gladiators by NISHKAMI are $128 and are available for purchase at allthingsankara.com/shop