On July 22nd, Wale's daughter and Fine Girl, Zyla Moon, celebrated her 1st birthday. Zyla looked super cute in her ankara print onesie and matching headwrap.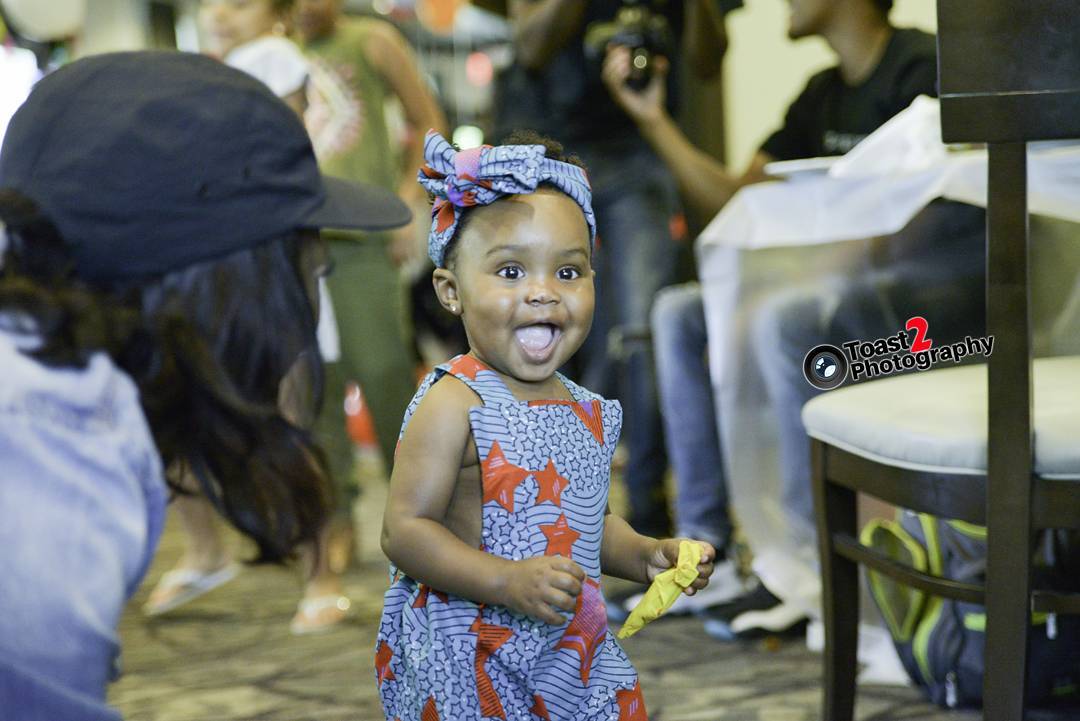 Wale came under social media backlash after he posted a video of his daughter being "sprayed" with cash during her first birthday party. Wale was not "making it rain" on his daughter, he was "spraying her". Spraying is a tradition that is done at many Nigerian and African parties where the celebrant is sprayed with money as a means of showing love and spreading blessings.
According to The Grio, one user commented "It's like they're getting her ready for her future career, just need the stripper pole." And another wrote "What do you think about the negative message that the girls will learn at an early age..shit, one little girl already knew what to do with the money, making it rain and picking it up."
"This whole ordeal goes to show that while it's easy to criticize things that are unfamiliar to us, it's even easier to do just do the research. Also, don't "knock it until you try it," because getting sprayed by a generous uncle or aunty while you're killing it on the dance floor, is pretty much the best feeling ever." – okayafrica.com
Watch a snipper from the birthday celebration below.
https://www.instagram.com/p/BXqqY0wjiV7/?taken-by=allthingsankara