On HBO's breakout show, Yvonne Orji plays the sexually liberated best friend. In the real world, she's a devout Christian who doesn't curse and is saving her virginity for marriage. According to her, there's great comedy in both lives.
Orji went against the grain in pursuit of a career in entertainment. She was born in Nigeria, raised in Maryland, and her parents expected a return on investment on her education to be delivered in the form of an M.D. Two degrees later, her family thought medical school was still on the table until she returned to the States from Liberia. She'd quit her job in public health, where she worked on HIV prevention.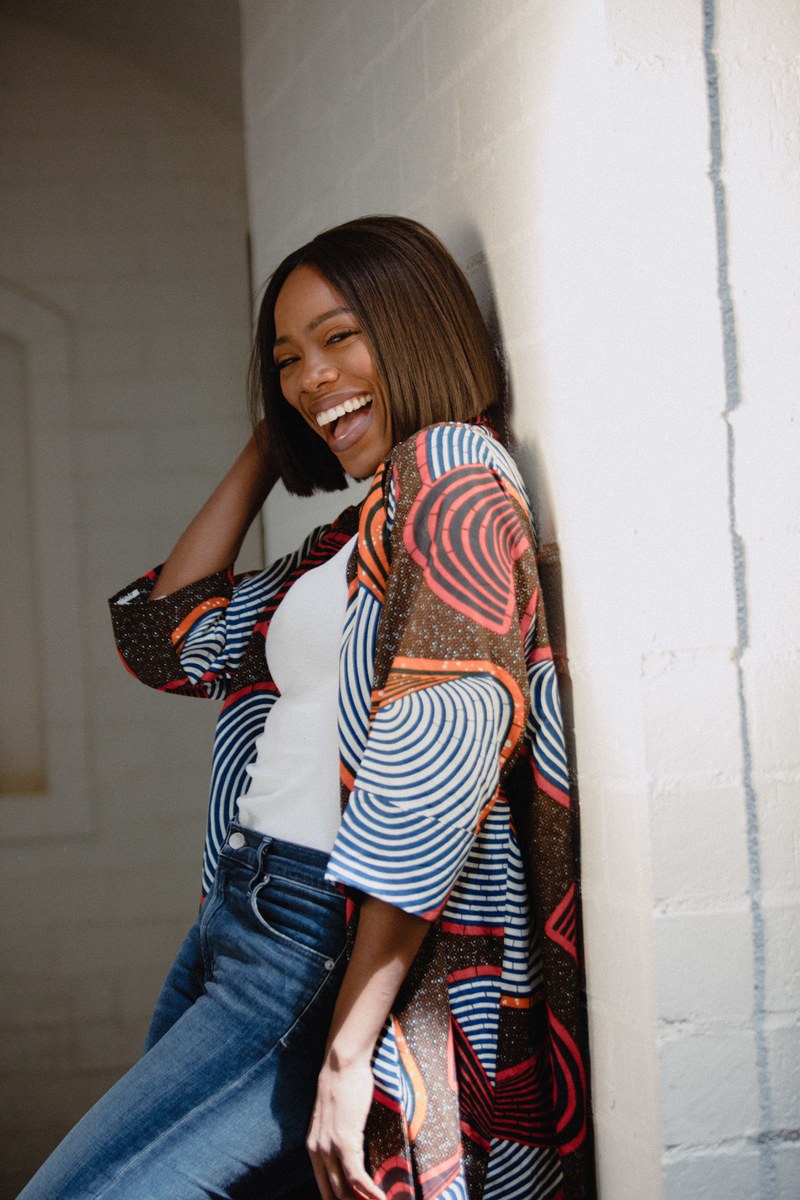 "I told my mom it'll take me eight years to be a doctor," she says. Turns out she only needed seven to land a recurring role on a comedy series. "So glory to Jesus." Orji started out doing clean room comedy nights in New York City before taking a job as an artist of residence at the University of Richmond. Eventually she moved to L.A. for a writer's internship, landed a couple small guest roles, and wrote a pilot for First GEN, a semi-autobiographical sitcom about a Nigerian girl pursuing comedy in lieu of medical school. But when those opportunities dried up, she found herself once again conversing with her homie, Jesus. She told him if it didn't happen soon, she'd have to move back to Maryland. Insecure was the answer to her prayers.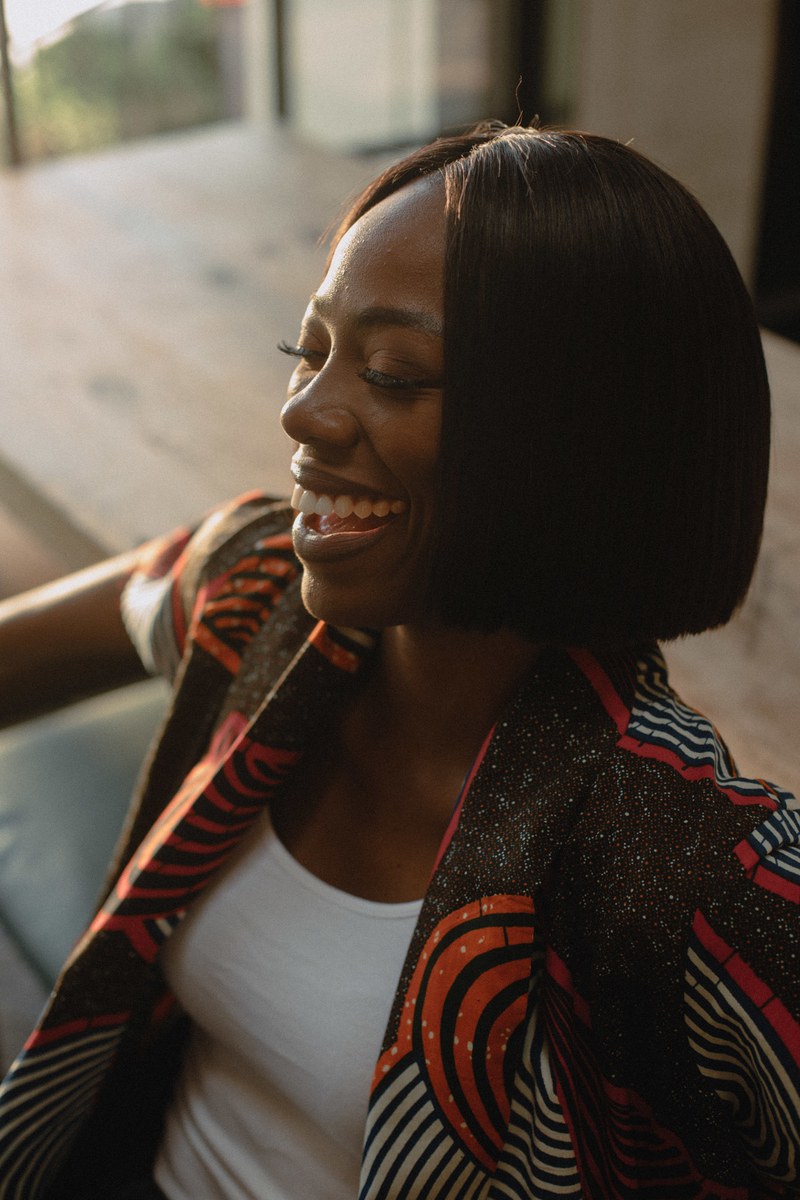 Read the full article on gq.com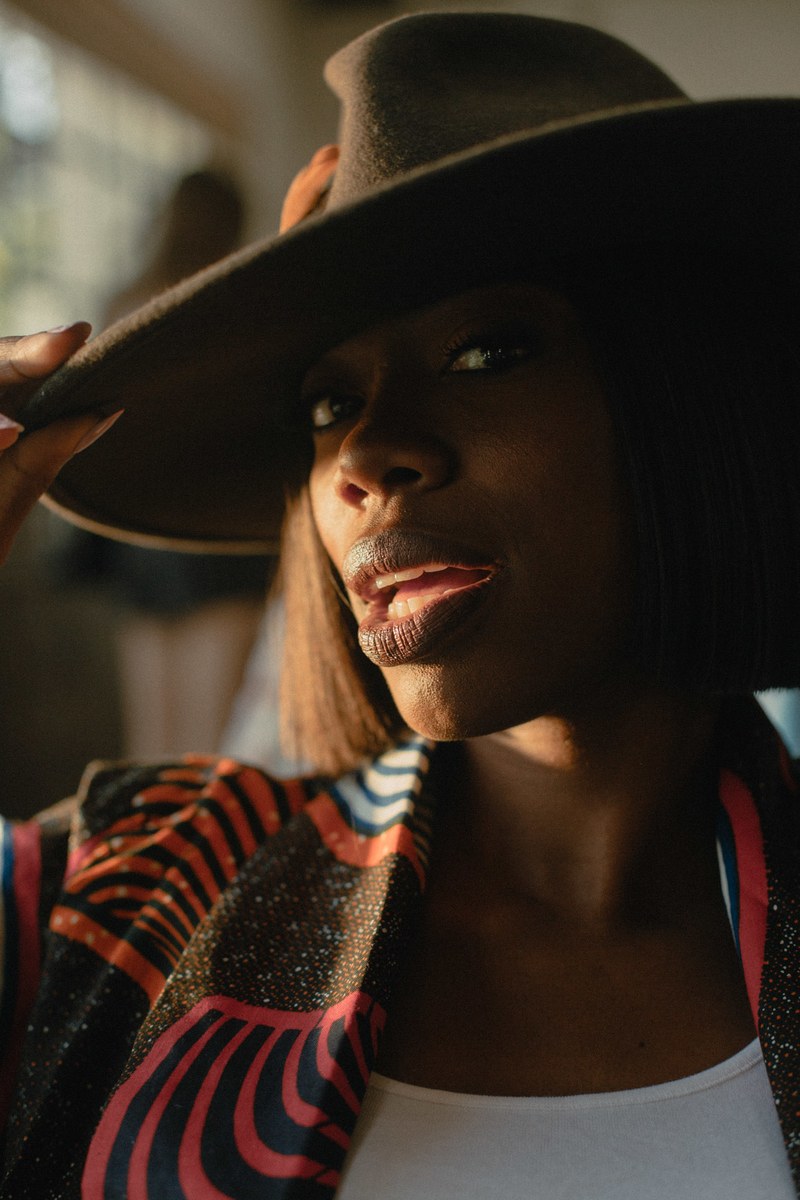 Yvonne is wearing the Back To Earth Coat by Melapteh.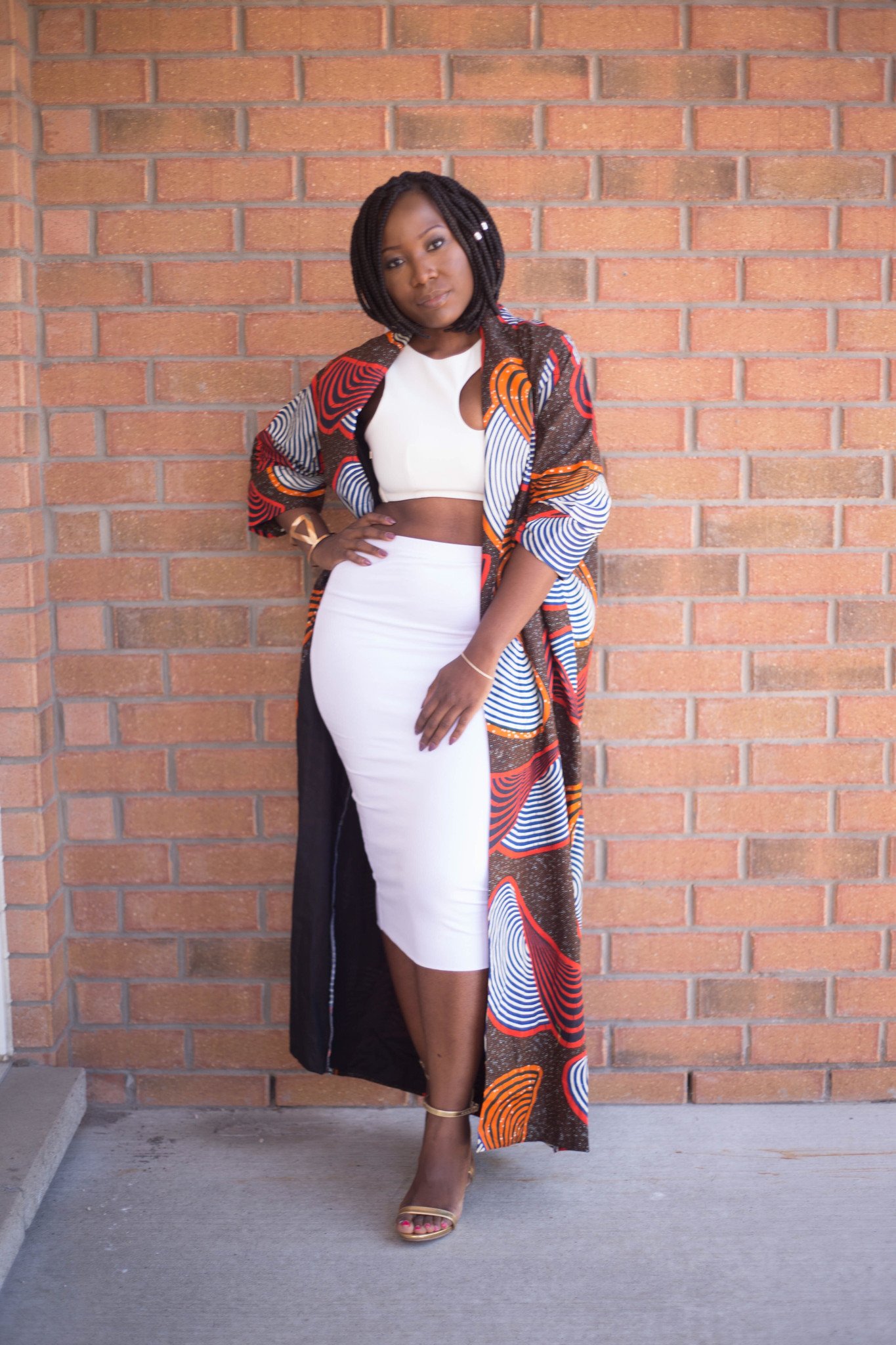 Shop Melapteh on the All Things Ankara Marketplace here.