Happy Satur-yay! So Last summer, I did a photoshoot at 12th Place N.W. in Washington D.C. for "Les Sapeurs" Nikki Billie Jean RTW 2016 collection. Check out the campaign here.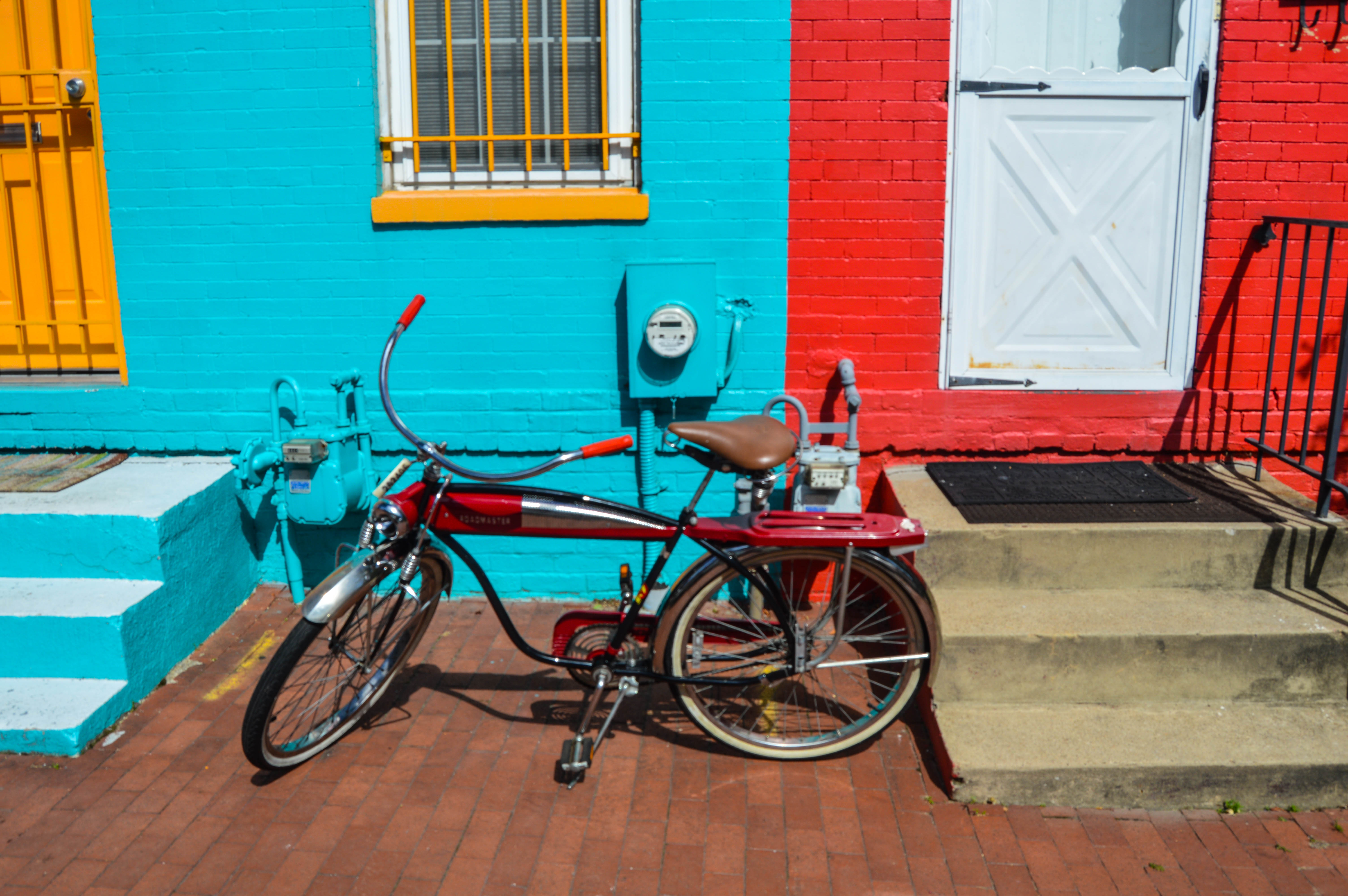 I went back to the same spot, 2 days later, and took a few photos with my brother Nick.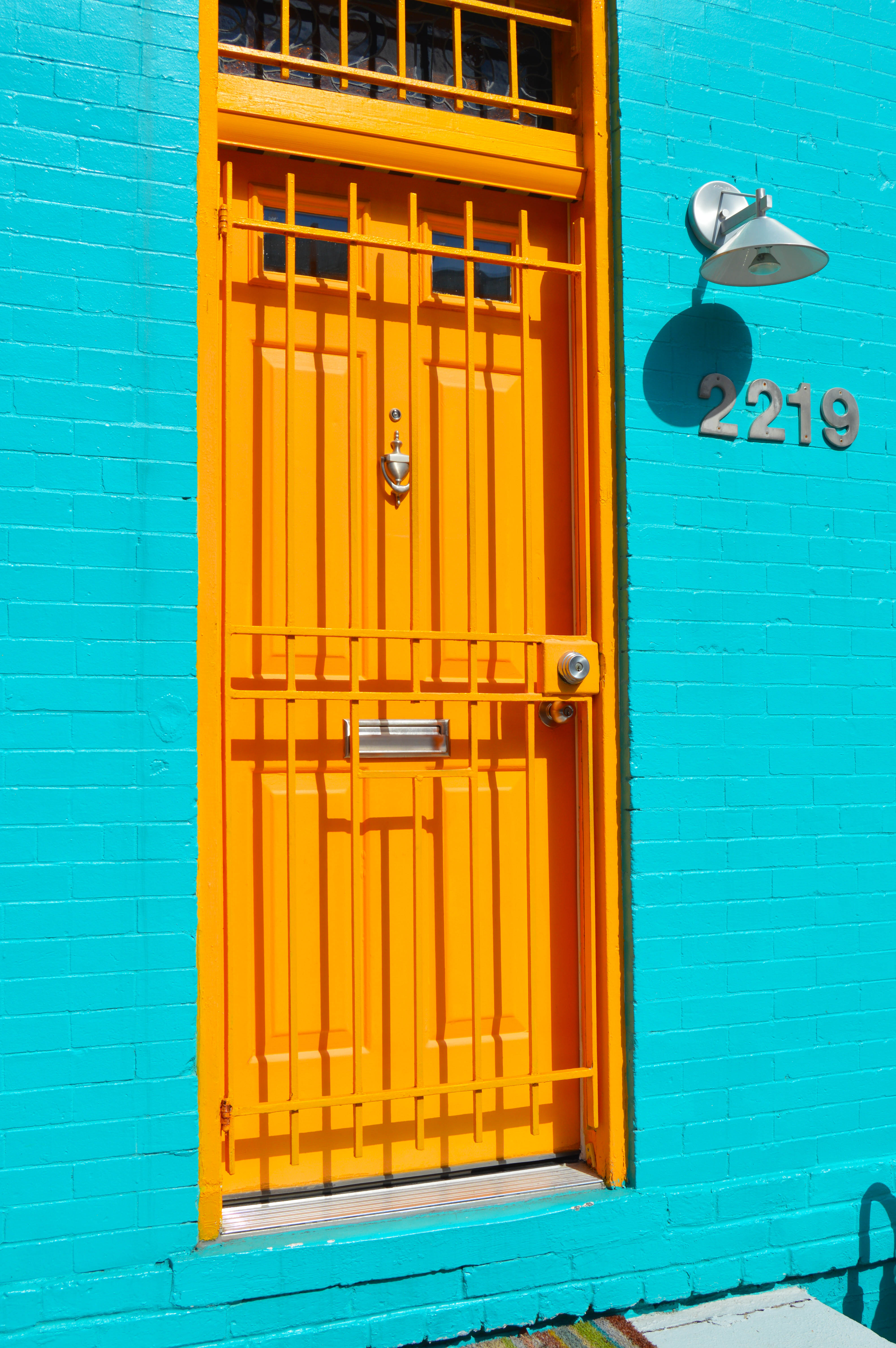 I have always been obsessed with colorful walls. I wish we had more in D.C. Or maybe I need to just look …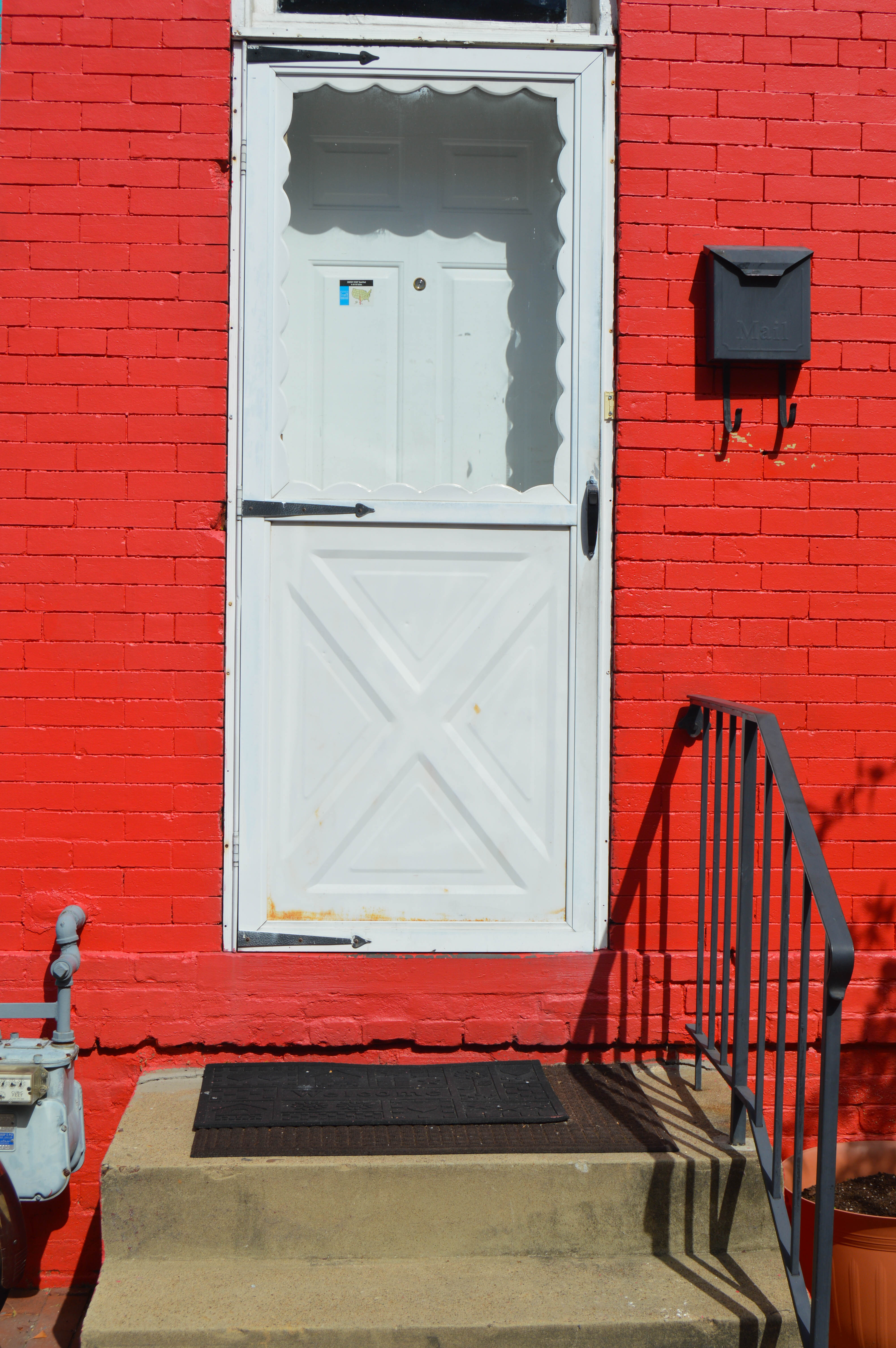 I have had this outfit in my closet for while. I wanted to wait for the right time to do a colorful shoot with it.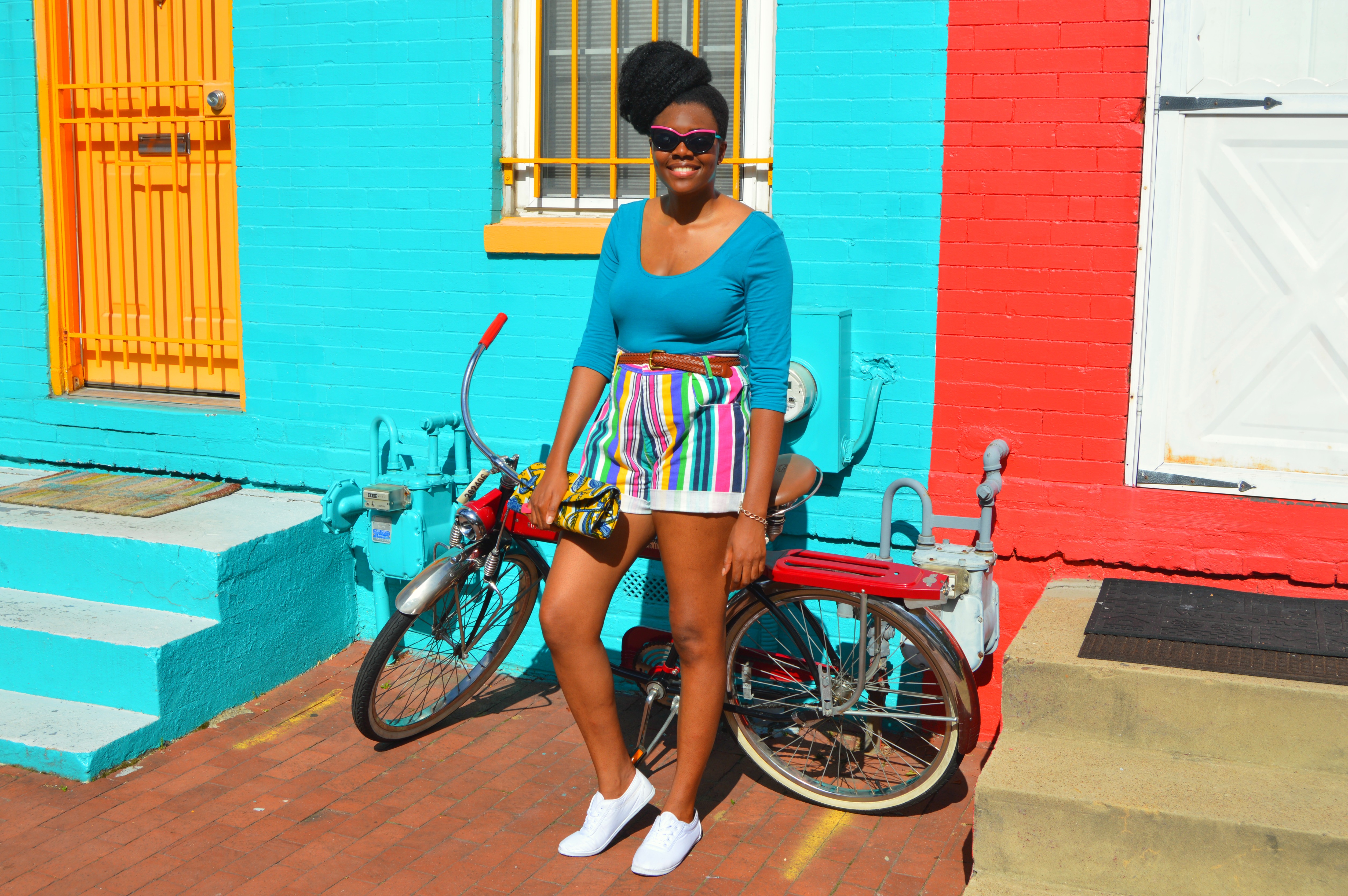 The colors in my outfit match so perfectly with these set of row houses.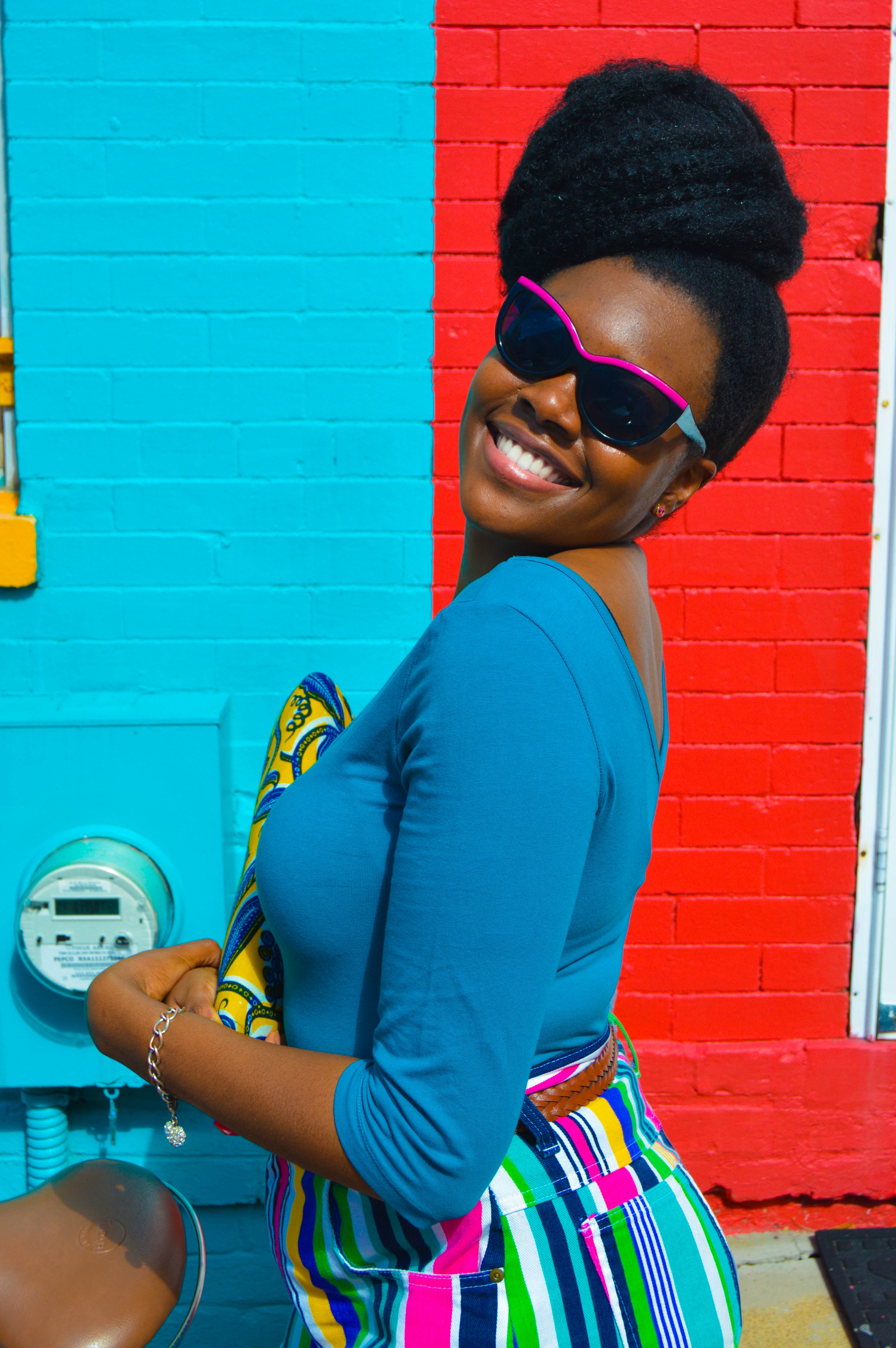 See more photos below.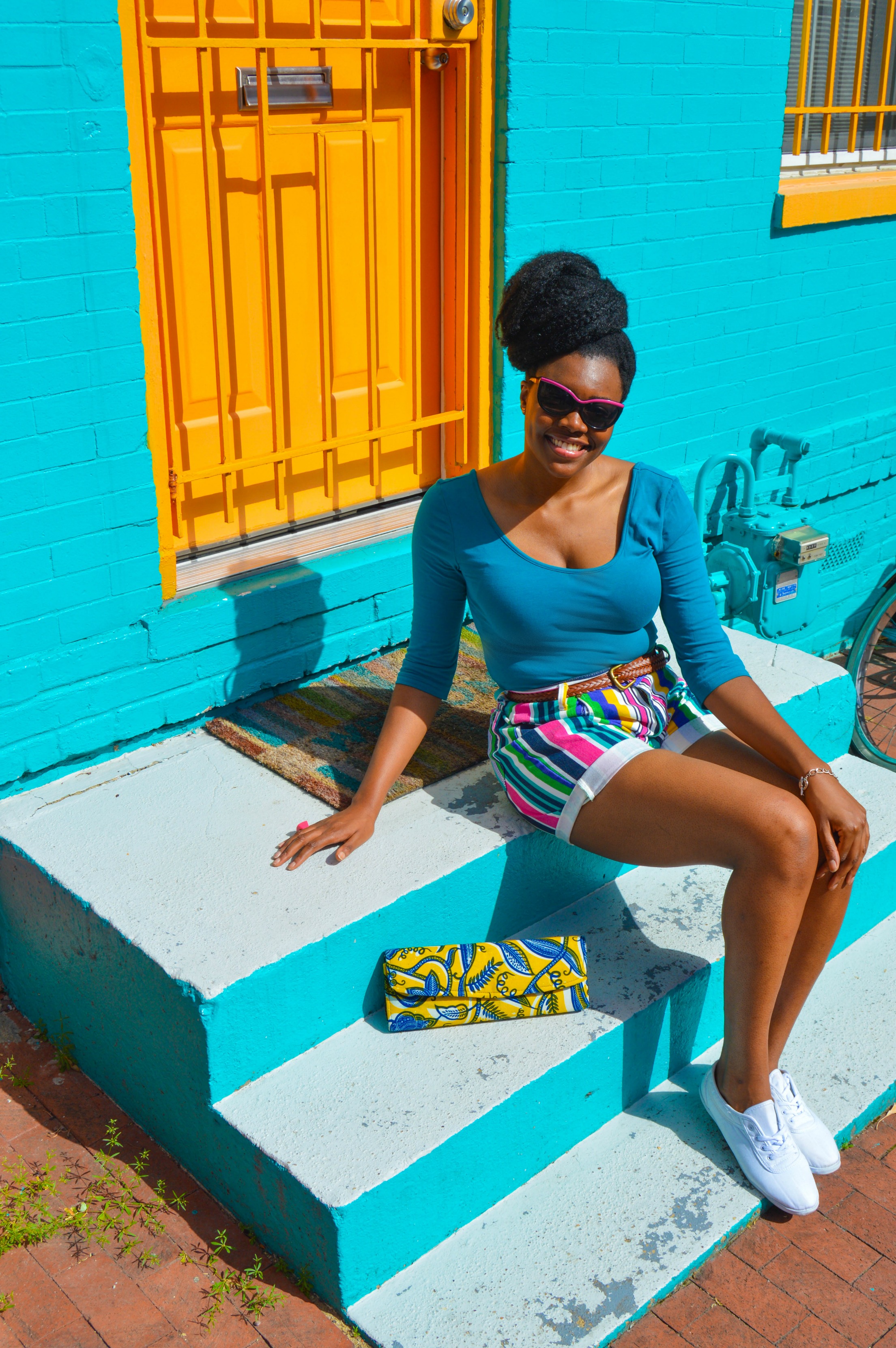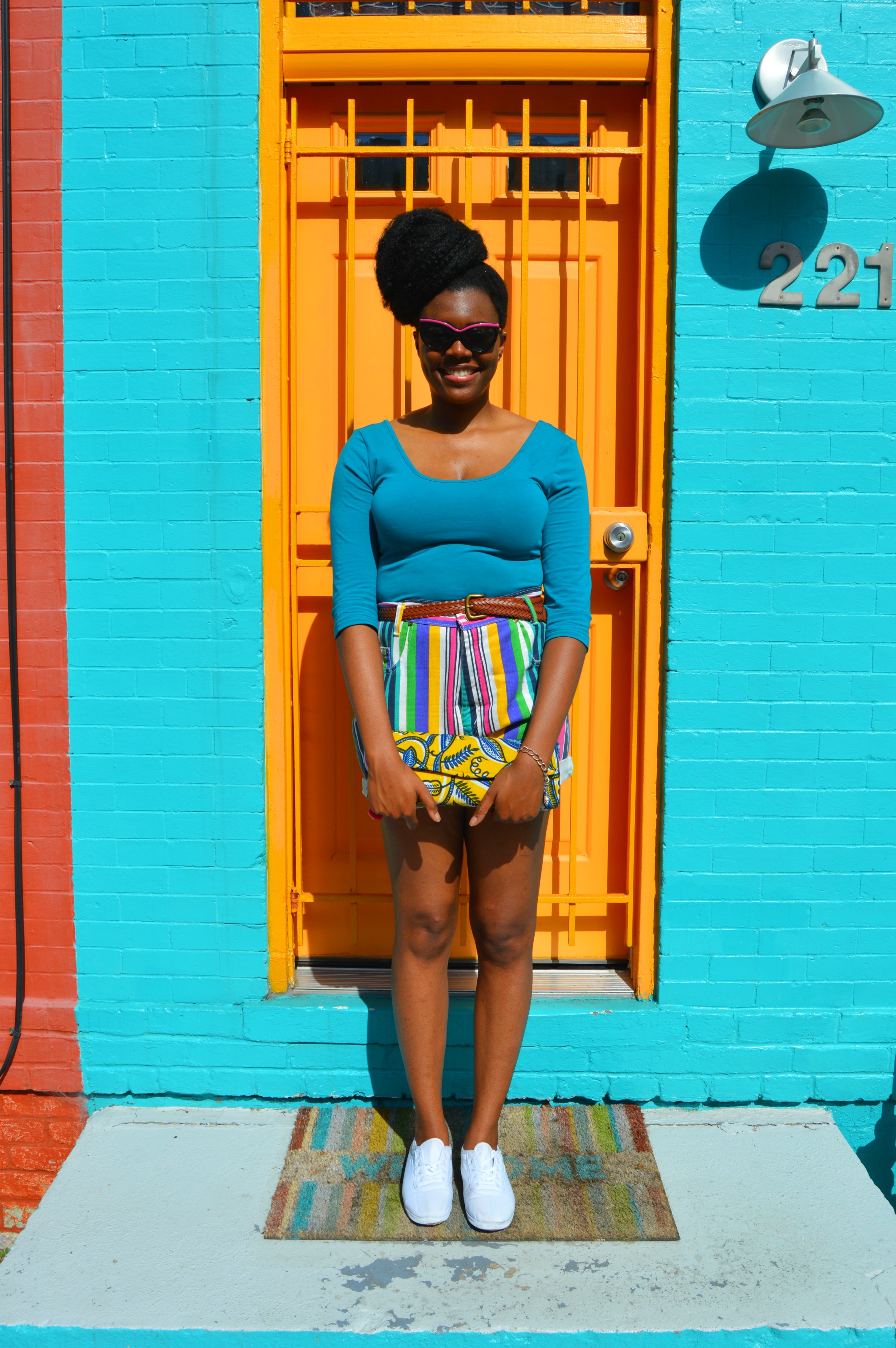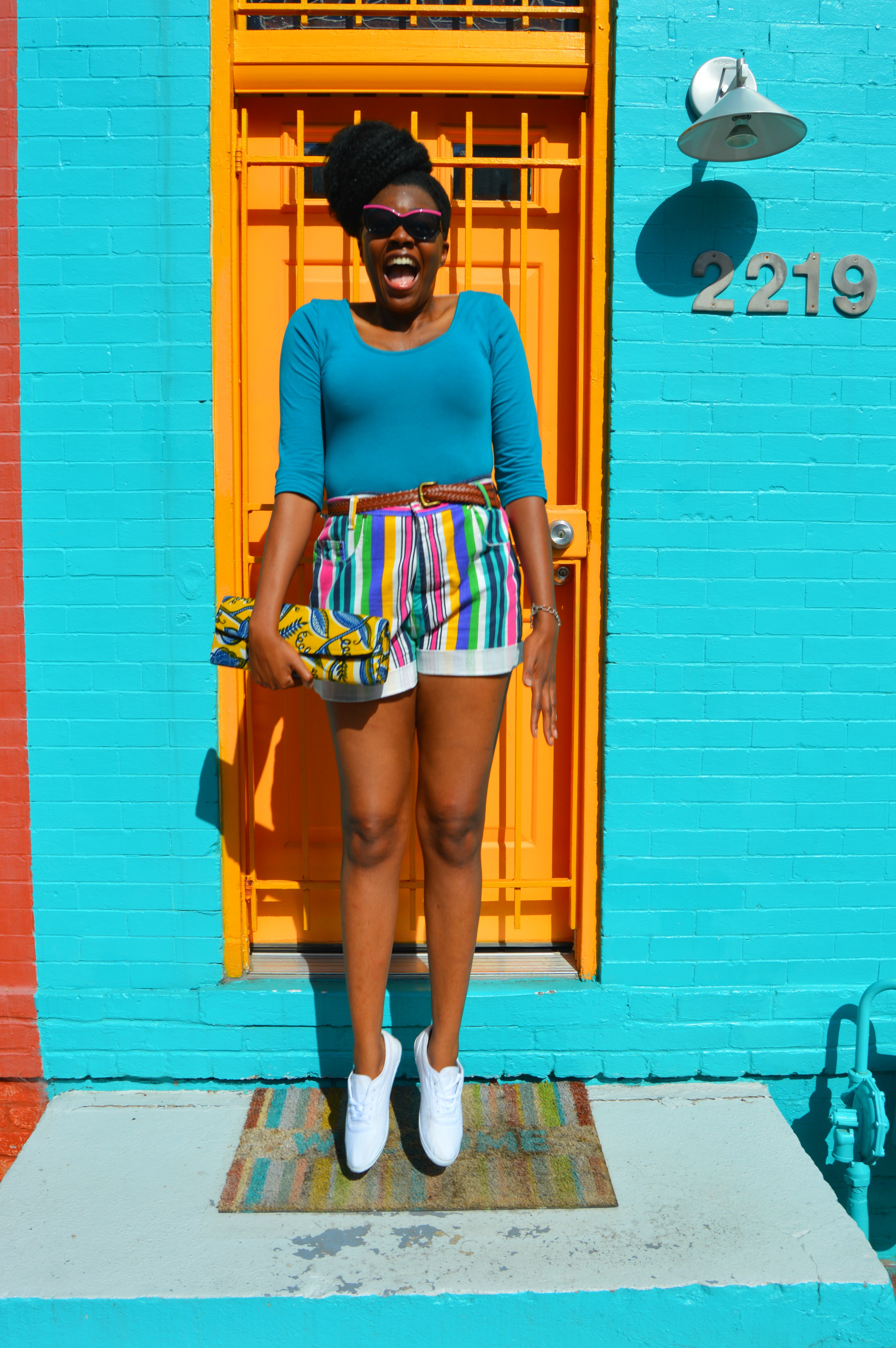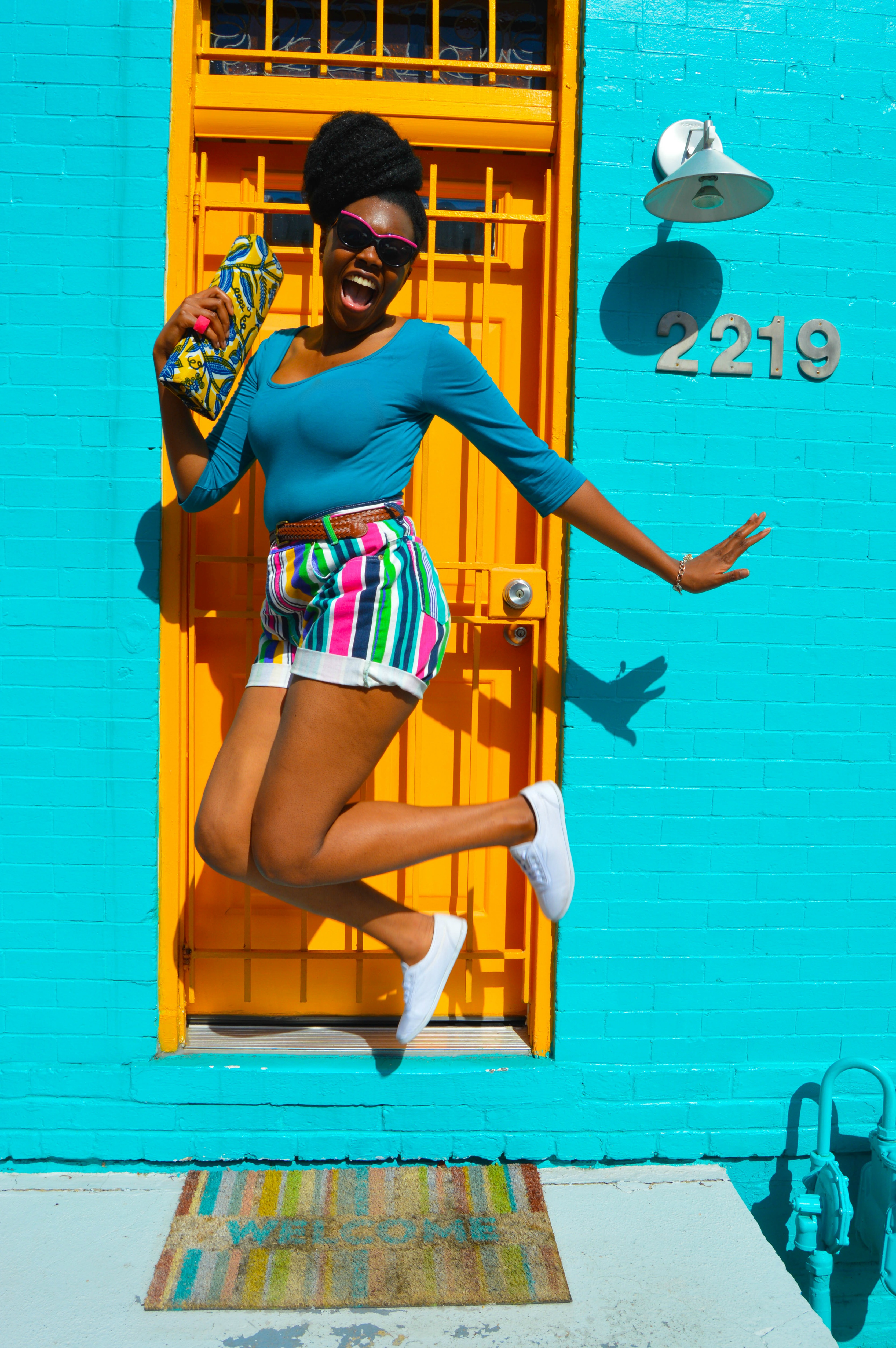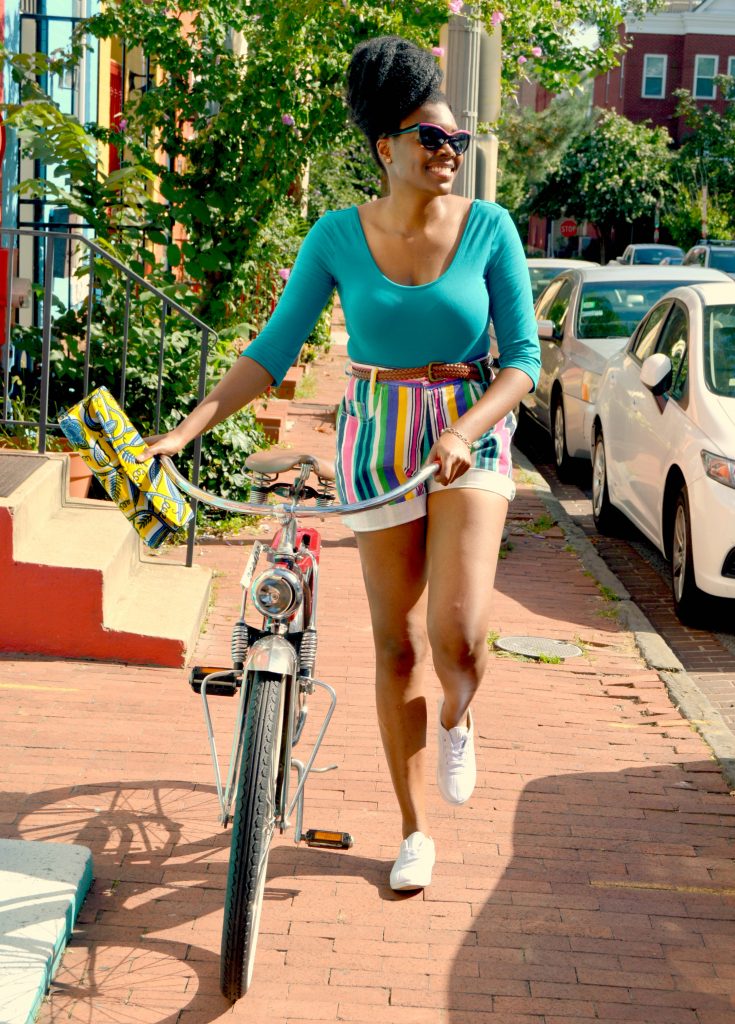 Outfit Details
Top: H & M
Pants with Belt: Thrift Store
Shoes: Target
Glasses: Target
Ring: Forever 21
Purse: LushVices
Post on nikkibilliejean.com