DMV Ankaranistas! Come shop like a boss at All Things Ankara Pop Up 2017: DMV (Fall Edition). The event will take place Saturday and Sunday, October 22nd, 2017 from 12p to 8p at Avant Garde Ballroom 5268 Nicholson Lane, Kensington, Maryland 20895.
The pop up shop will showcase the beautiful and vibrant ankara print designs available on the All Things Ankara Marketplace. The All Things Ankara Pop Up is a exciting opportunity for you to shop like a boss and dress confidently in ankara print clothing. You deserve to have all the confidence that comes from feeling great in clothes.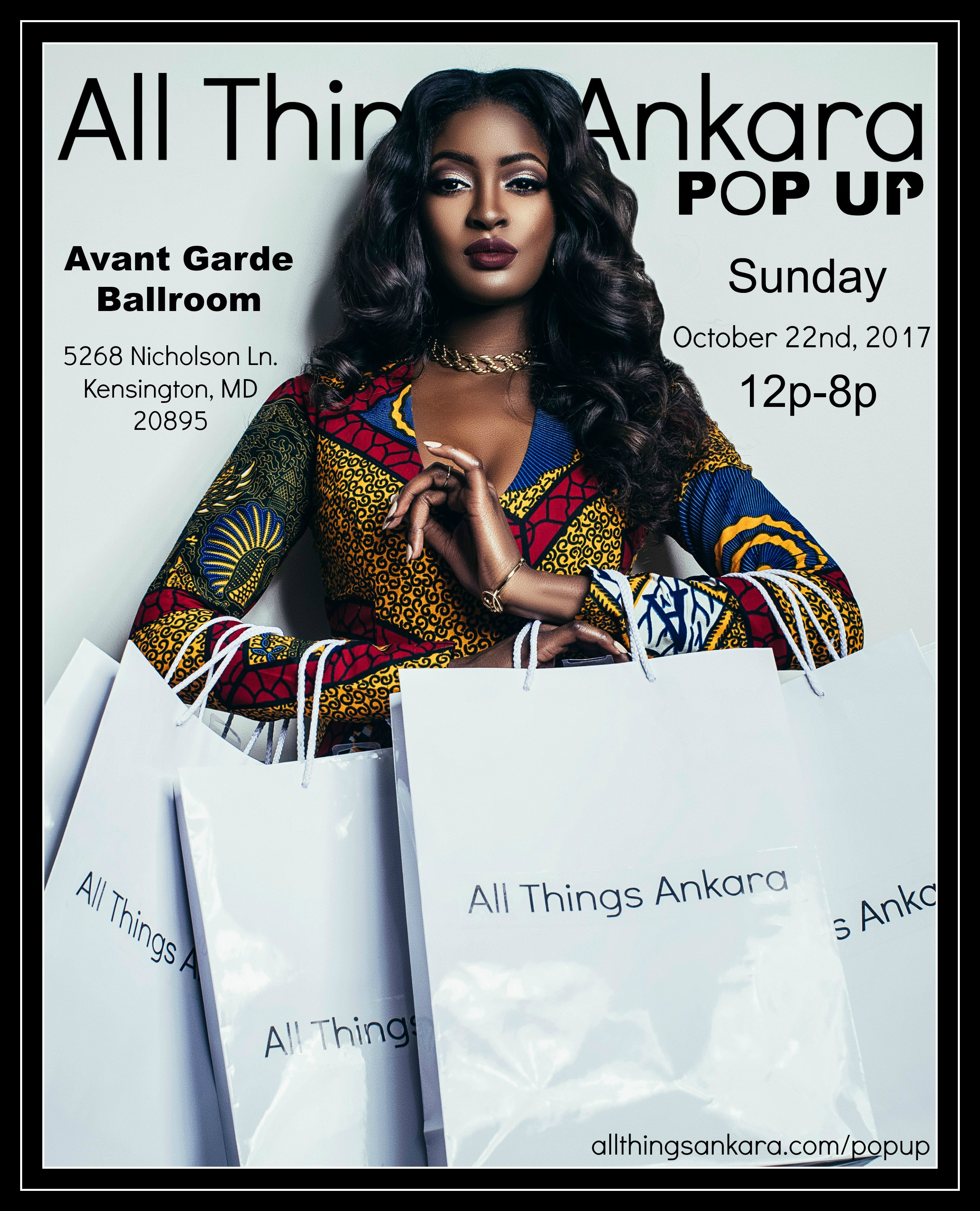 The dress code for the event is fashionable ankara print attire. A photographer and videographer will be on site to take pictures for our website and social media pages. The dress code is recommended but not required.
Can't make it to the pop up? Shop ankara print clothing, accessories and fabric at allthingsankara.com/shop. We also plan on having more pop up shops in the future and in different cities.
See the All Things Ankara Pop Up 2017 campaign photos videos & event recap on All Things Ankara here. RSVP and get more info at allthingsankara.com/popup
See you at the pop up ankaranistas!