The season finale episode of 'Insecure' aired last night on HBO. I have been a fan since the very first episode. I enjoyed this season but like many people wish it was longer. I spotted Issa wearing "Hella Ankara"  throughout the season. Here are the three times Issa wore ankara print clothing during season 2 of 'Insecure'. Enjoy!
Episode 1: Hella Great (18:44 – 19:55)
Issa is playing dress up in front her mirror before her house party in hopes of impressing her ex (Lawrence).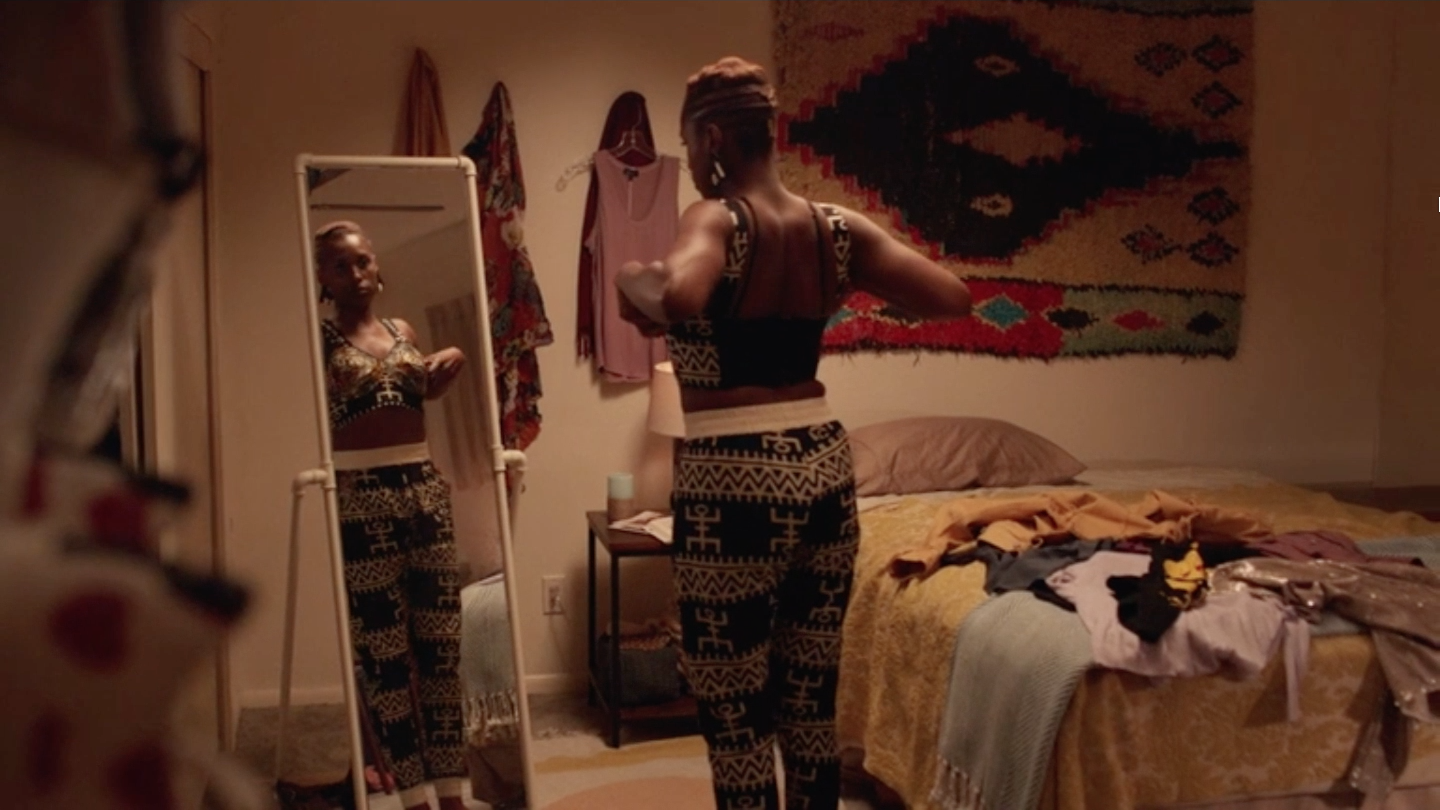 In this scene, Issa is wearing the Watu Bra Top and Watu Jogger Pants by LA RAW. Check out the post we did on this look back in July here.
These items are available for purchase at the All Things Ankara Marketplace here and here.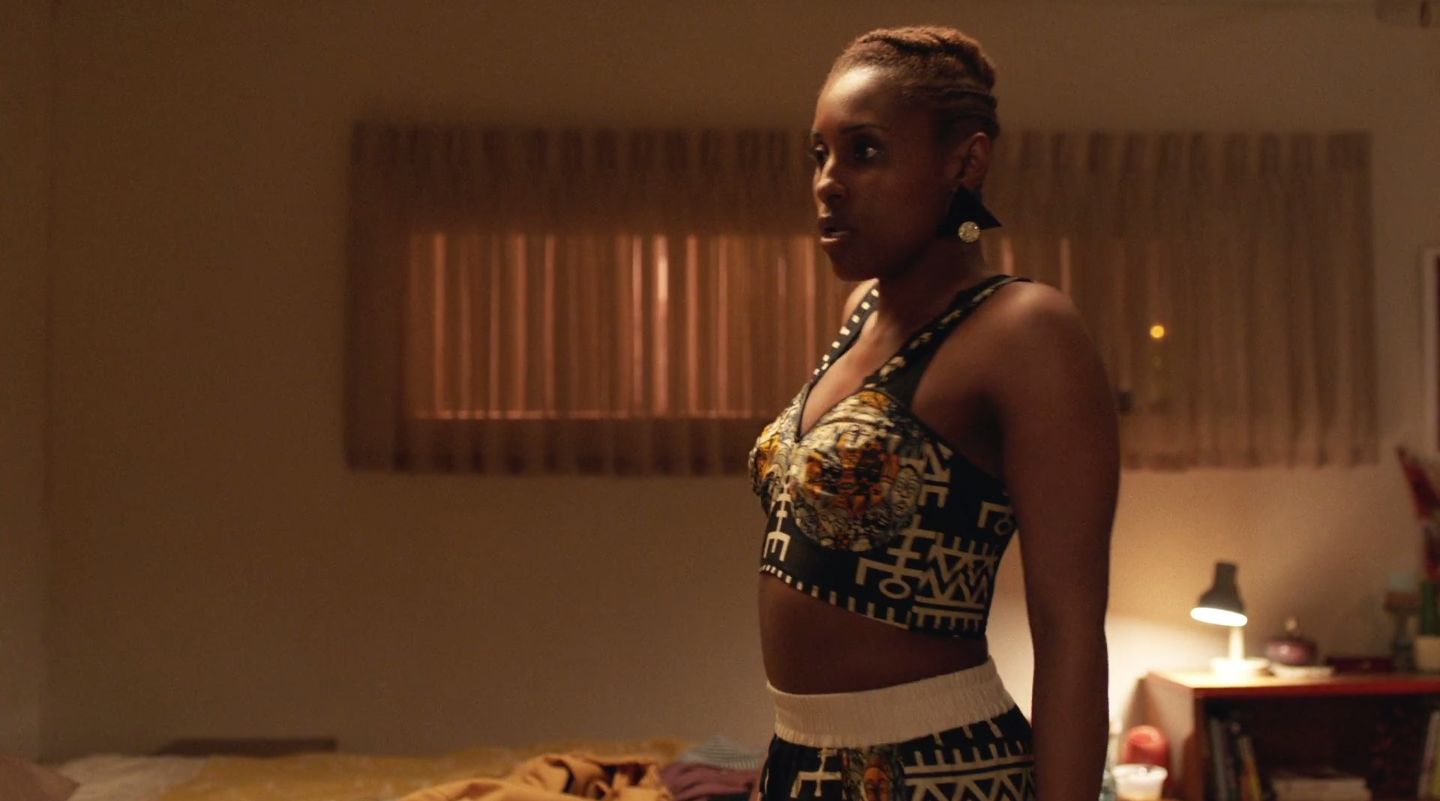 2. Episode 2: Hella Questions (8:34 – 9:46)
 Issa makes her way to Chad's house to check up on Lawrence.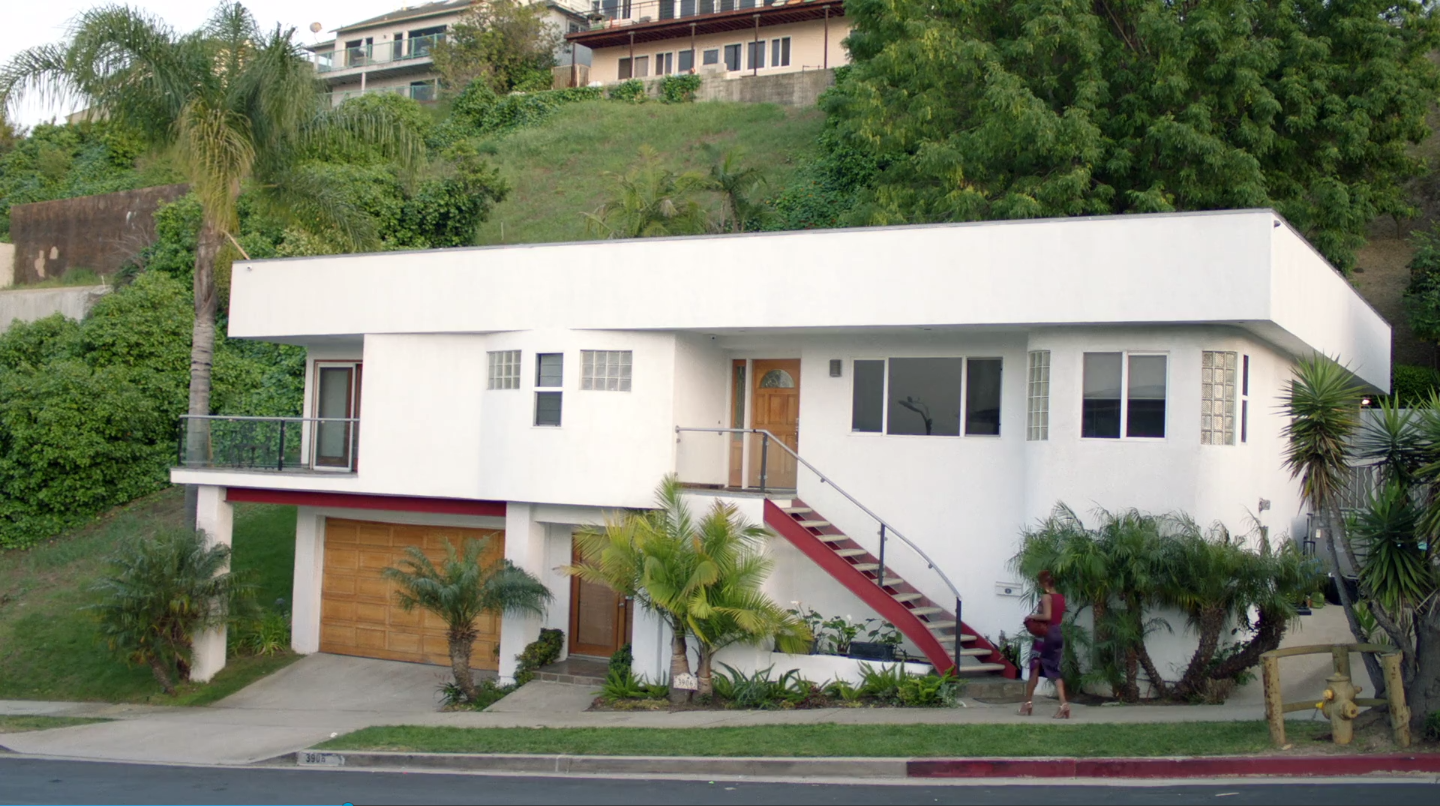 In this scene, Issa is wearing the Elam Skirt from Boxing Kitten's Fall/Winter 2012 Collection.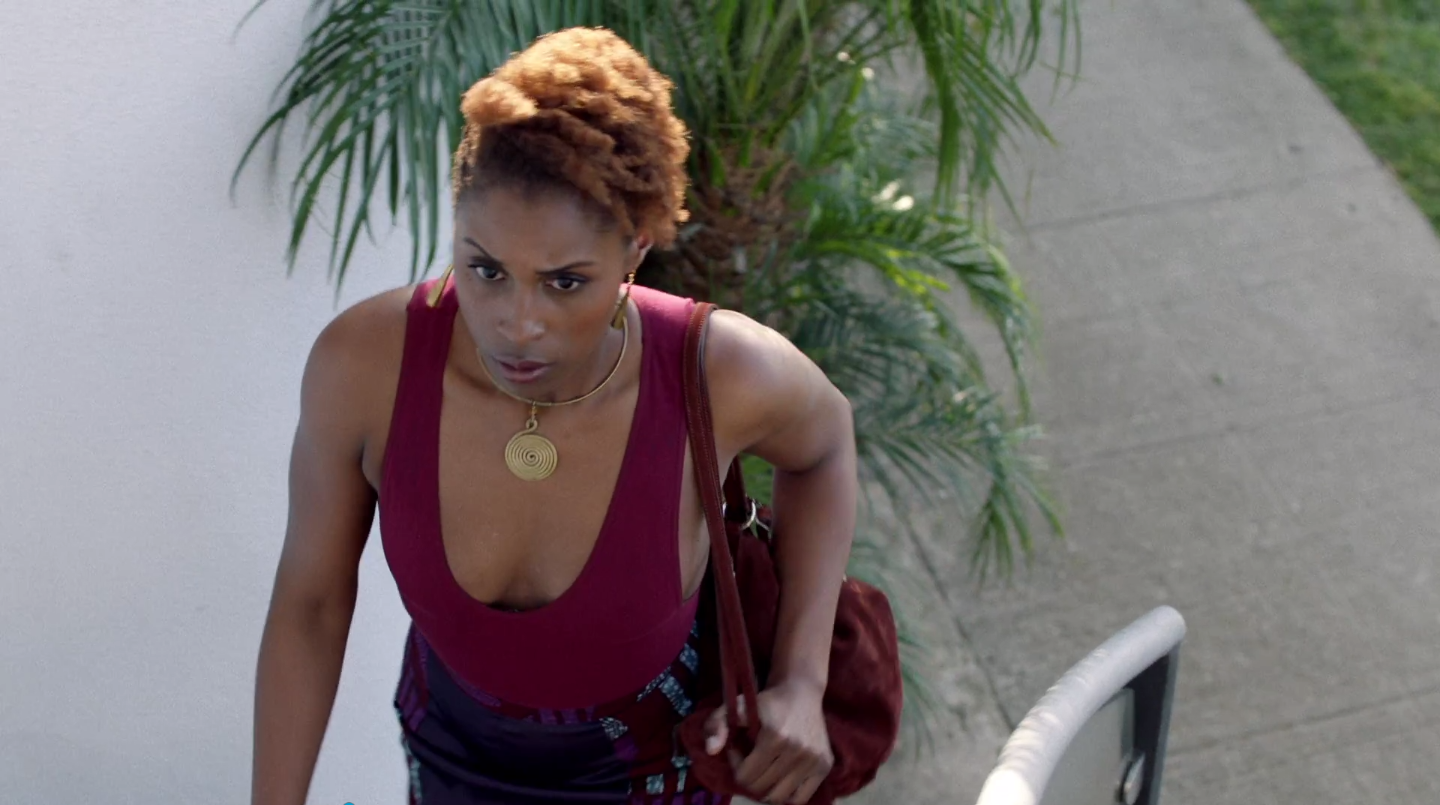 We did a photo of the day post on this look back in April. Fashion Bomb Daily founder, Claire Sulmers, was on set when this scene was filmed. See the post here.
3.  Episode 8: Hella Perspective (25:50 – 27:18)
To make some extra cash, Issa has a yard sale in front of her apartment.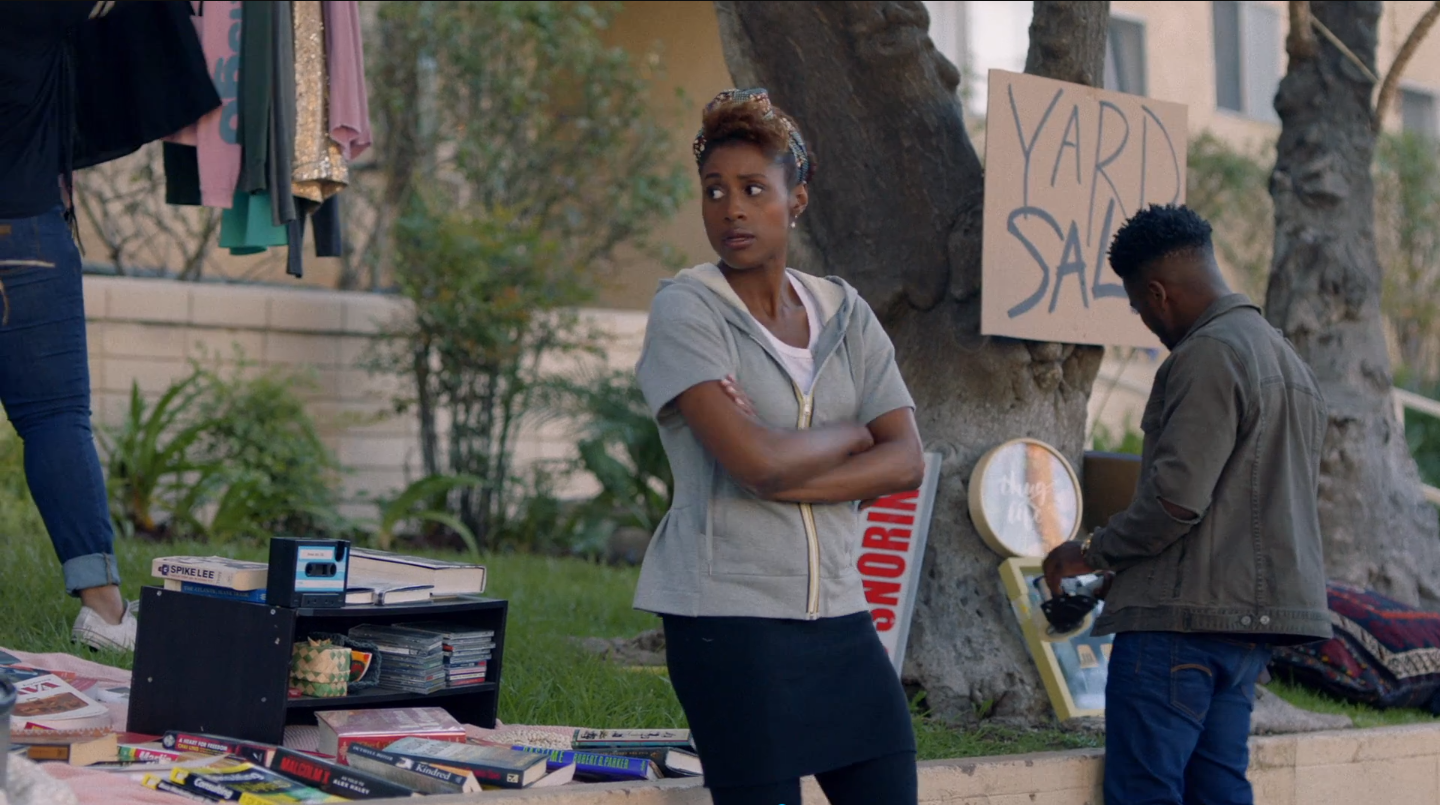 In this scene, Issa wears a brown, navy blue and white ankara print scarf with her casual outfit.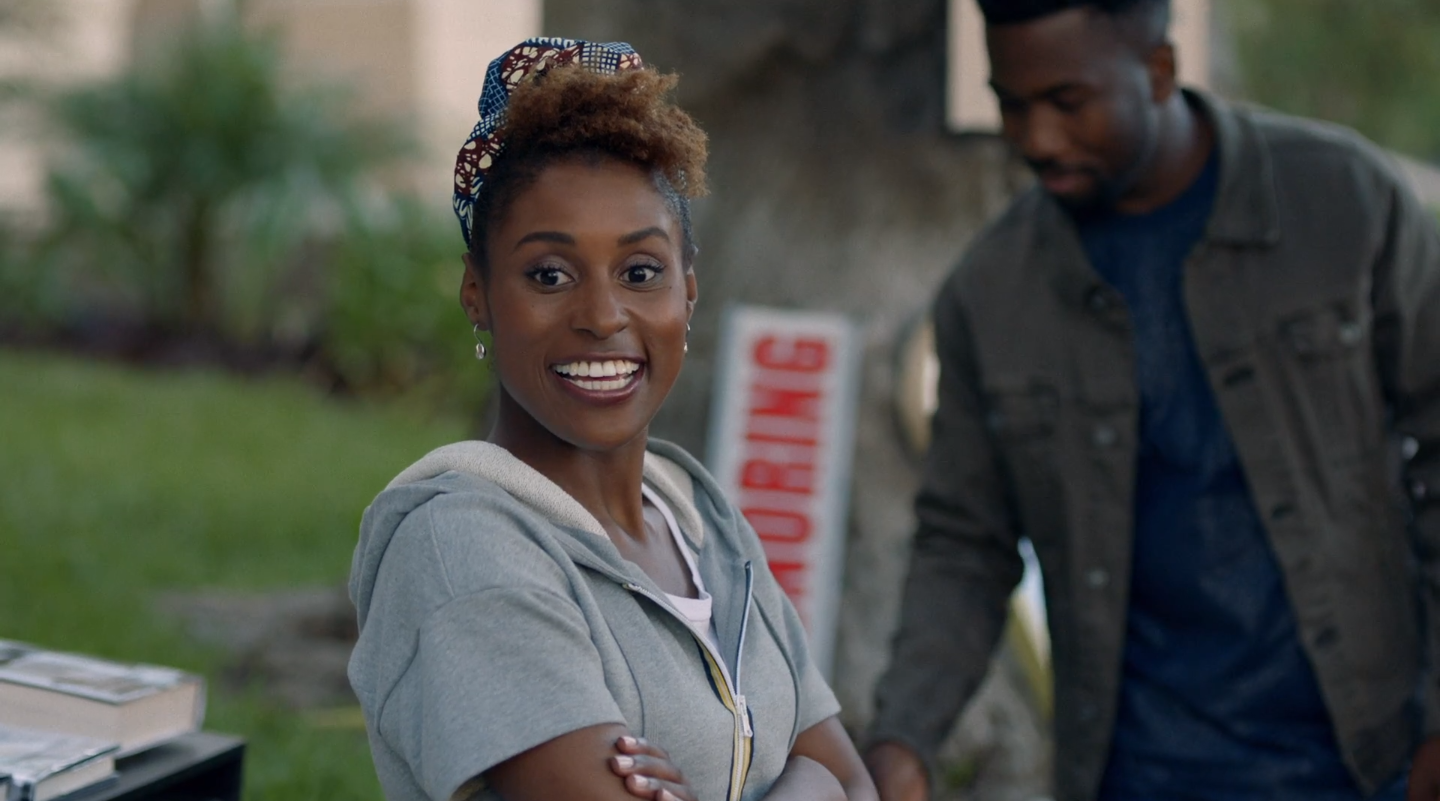 Kudos to Ayanna James for including ankara/African print clothing this season.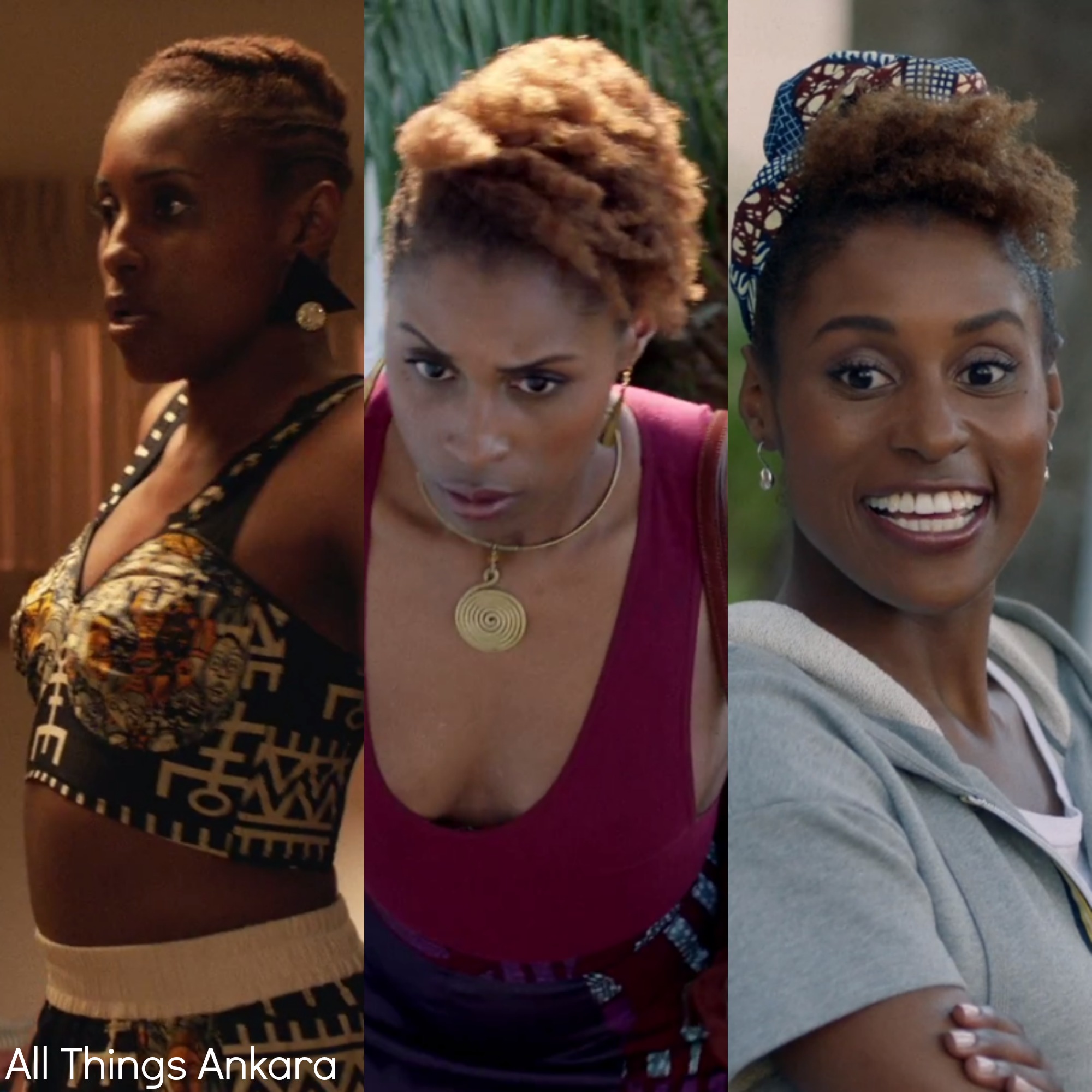 Watch the videos on our Instagram post below:
Which look was your fave?