Today's Ankara Product of the Day is the Malia Kicks by Laviye.
Ladies, ever wanted a pair of fly of ankara print kicks? Laviye has got you covered.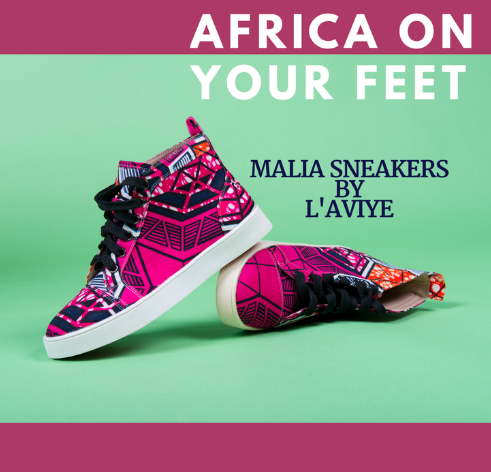 Whether you're out on a date, on a night out with the girls or running late for a meeting at work, L'aviye's Malia kicks are perfect for the woman on the move. She combines the African print detail with classic sneakers to add a pop of color to your feet, whatever the weather.
Designed in the UK and made to perfection, it is sure to turn heads wherever you go.
More information, head to laviye.com