Ahead of his sold out NYC stop for the Life is Eazi tour, Nigerian-born, Ghana-based afrobeat artist Mr Eazi chatted with us about how he connects cultures through music, the afrobeat invasion in the U.S. and why he thinks American artists should work with more African producers.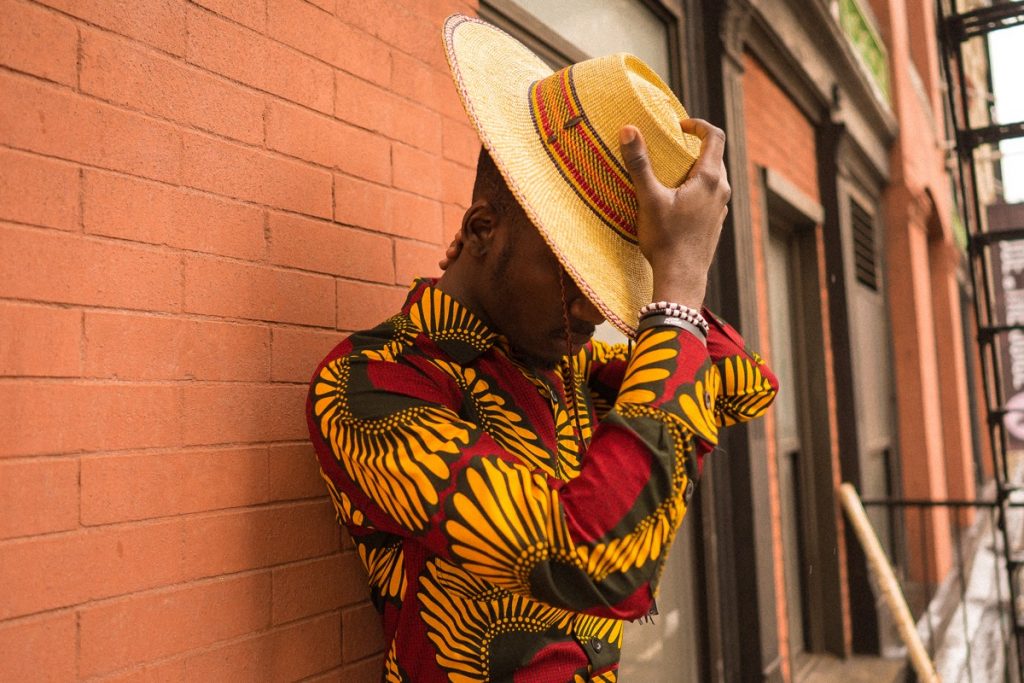 Oluwatosin Oluwole Ajibade or Mr Eazi was born in Port Harcourt, Nigeria, and attended school in Lagos until university. His father was a pilot who traveled often, and Eazi remembers that he would always play records for the family during breakfast whenever he was at home. "My dad playing Bob Marley was my first interaction with music," he says.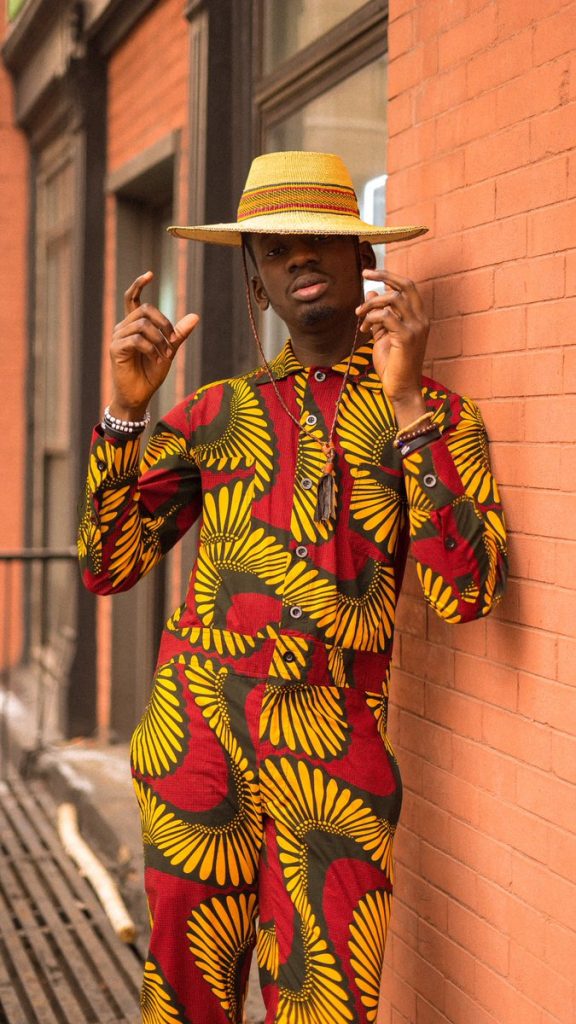 While the early exposure to reggae gave Eazi an appreciation of the sonic connections between Africa and the Caribbean, it did little to cement his desire to make music. "I always wanted to be a millionaire," he shares in his unhurried way. If there was one thing he knew for certain, it was that music was a gamble that very rarely resulted in millions. "It really wasn't until July 22 of last year I started to think music was a viable career choice from a financial perspective. When I was going to college I realized the only millionaires in my family besides my grandma were engineers. They were working for oil companies or they had their own oil servicing companies so that's the reason I studied mechanical engineering. I wanted to work in one of those companies and become a millionaire. Just one year into Uni I figured out there were other ways to become a millionaire. That's when I realized I didn't need to be an engineer or a pilot like my dad."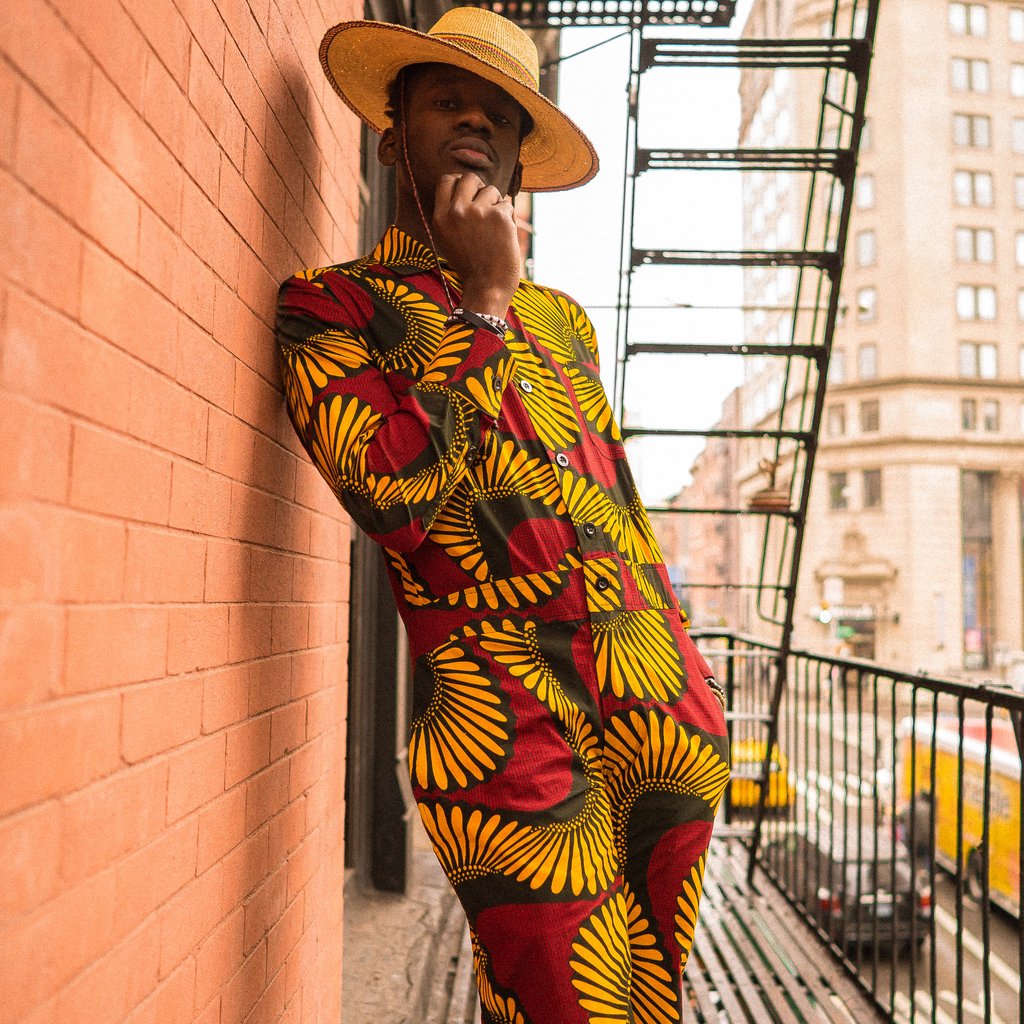 "I started about six business ventures before I got into music," Eazi says laughing. "I did promoting, I sold phones, I had a cab service, then I started selling drinks, and then I did gold trading, and then I went back to phones."
South African Photographer Trevor Stuurman, was spotted wearing the same red and yellow jumpsuit. See more on ATA here.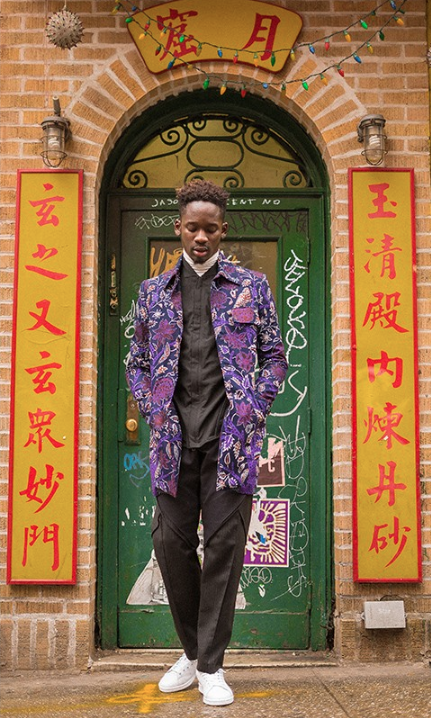 In fact, it was one of Eazi's many business ventures that eventually led him to a recording studio. While a student, he started a party and promotion company called Swagger Entertainment with around thirteen friends whom Eazi describes as, "the coolest boys at my Uni." The popularity of their parties soon spread around the college circuit and caught the attention of Ghanaian musicians who clamored to be booked for events.
"I started going to the studio because artists who wanted to play at my shows wanted to gain my favor so they'd invite me to the studio. I was already sick of going to the clubs every Friday because I was the one doing the parties so the studio became like a new place to relax; that's how I ended up recording.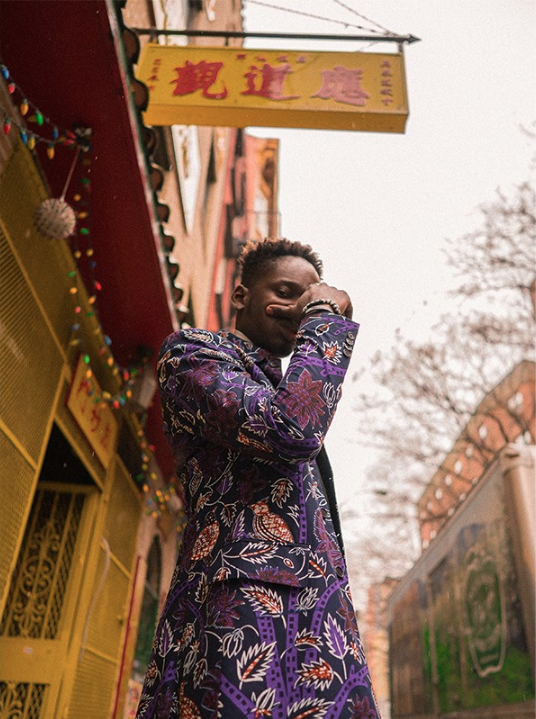 Read more at highsnobiety.com
Photographer/Creative Director: Amarachi Nwosu
Wardrobe Supplier: OXOSI
Producer: Michael Rotimi
Stylist: Prince Aday
Face Design: Laolu Senbanjo
Wardrobe: Chulaap (Red & Yellow Jumpsuit), Dent de Man (Purple Jacket)
Videographer: Nikko Gary