Happy Tuesday Ankaranistas! Hope everyone is having a great week so far.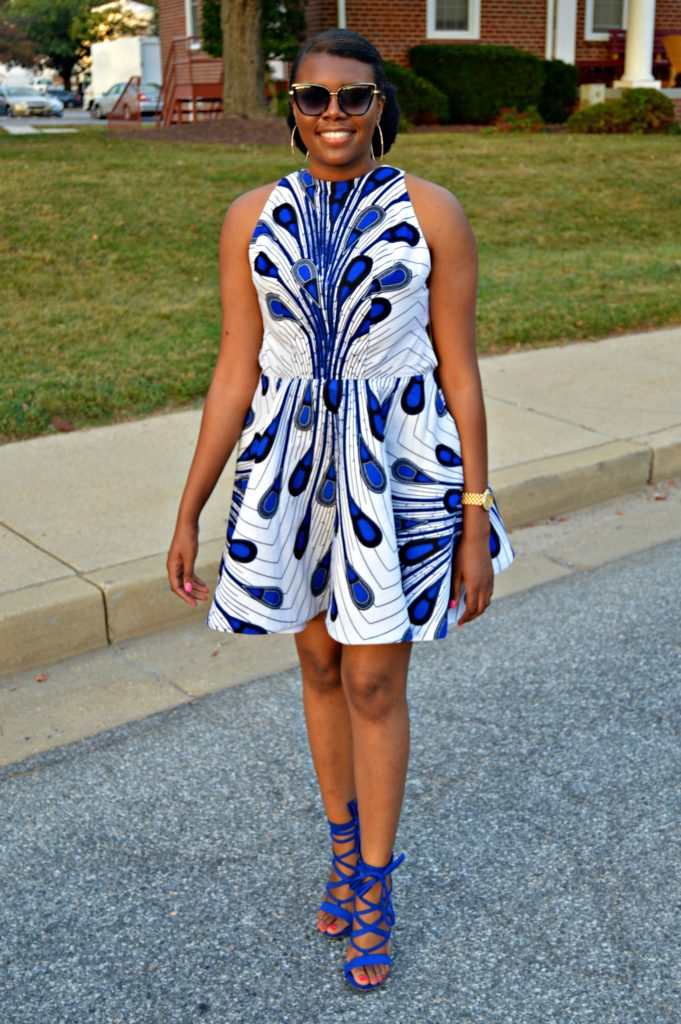 I am wearing the Reversible Peacock Cocktail Dress by Shangani Fashion.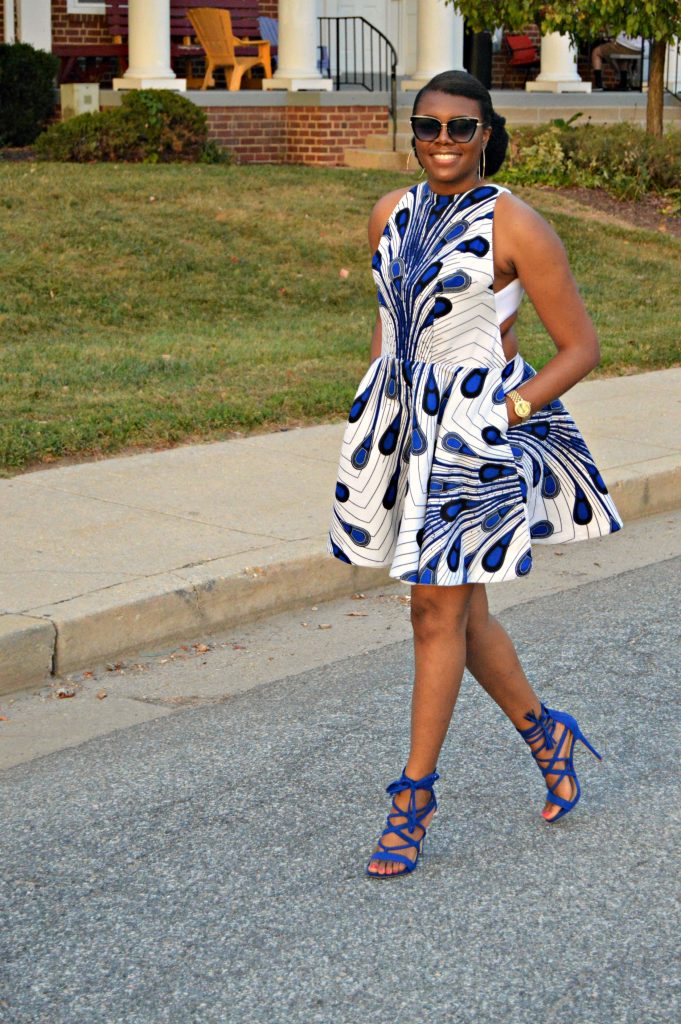 The plan was to wear this to my birthday dinner my dad arranged for the family, but I decided to wear my birthday suit again.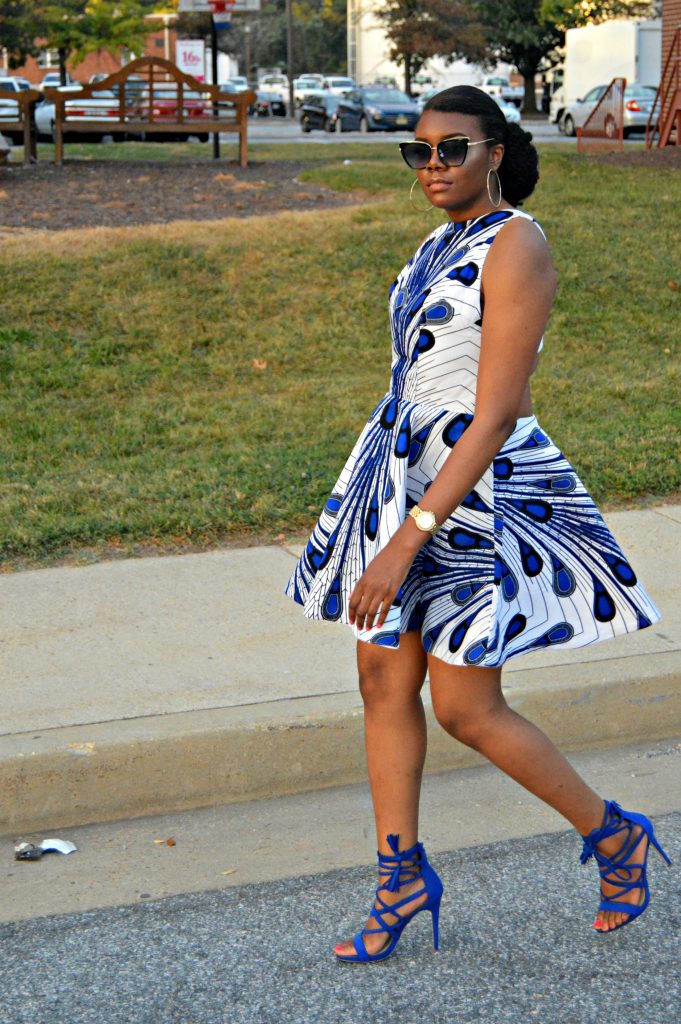 After the dinner, I wore the dress and took pictures. The things we do for fashion lol.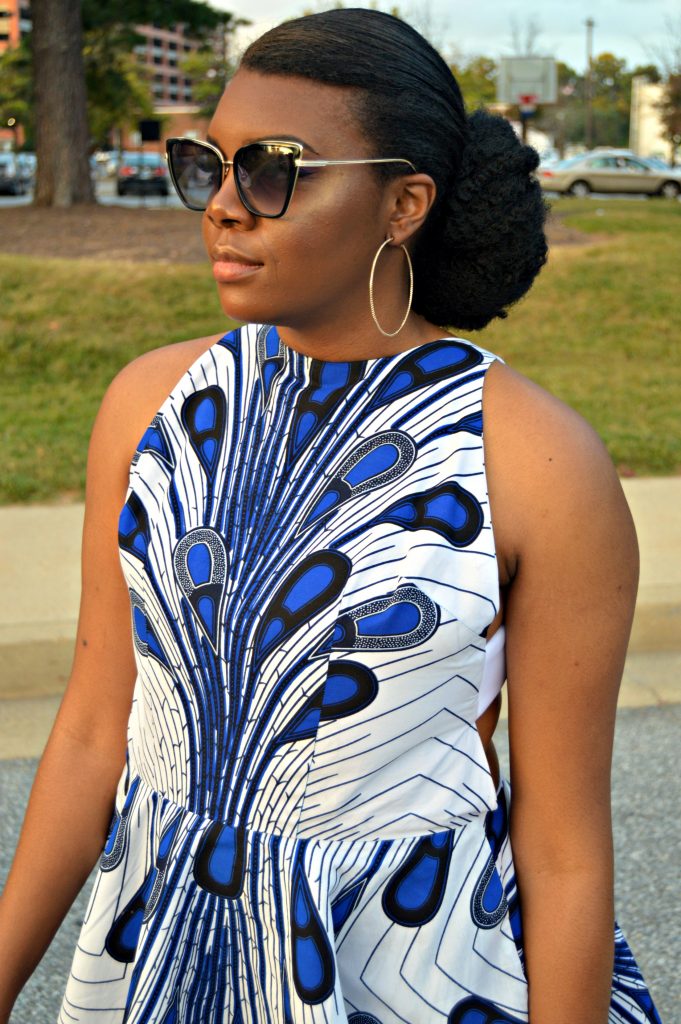 The cool thing about this dress is that its reversible. I will do another post wearing the reverse side of  later next year.
I love the back view of this dress.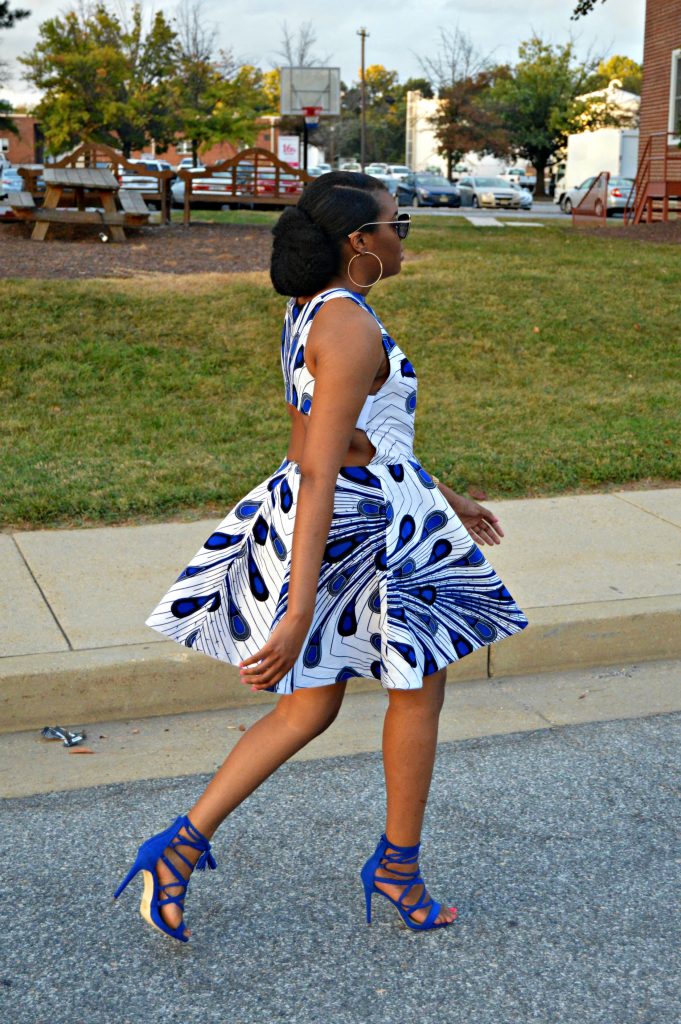 Outfit details are at the end of this post.
Until next time!
Outfit Details
Dress: Shangani Fashion/All Things Ankara Marketplace here
Shoes: JustFab here
Glasses: Amazon here
Earrings: Rainbow